Roppongi Redevelopment
Poste date: Wednesday, October 14, 2015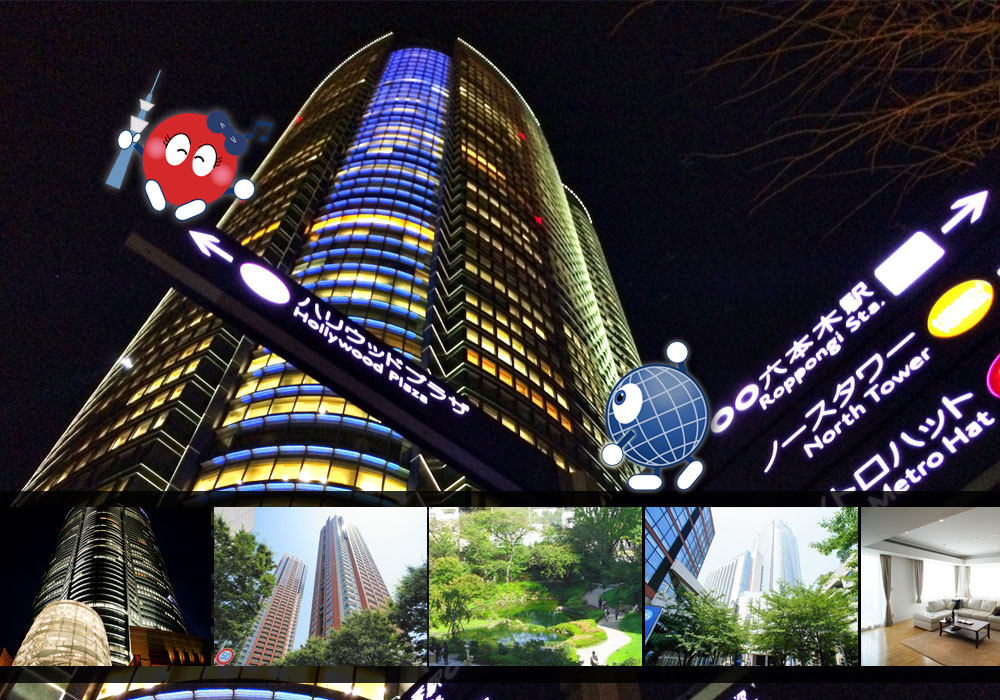 Roppongi has been known as an international entertainment district to enjoy nightlife. 
Many restaurants, bars, and clubs gather in Roppongi.  It is one of the most popular spots among foreigners who like to go out as well. 
Roppongi has changed greatly due to redevelopment in the past 10 years, and is now recognized also as an international business district and a hub for the latest art and culture.  
Major developers such as Mori Building, Mitsui Fudosan, Sumitomo Realty & Development, etc. have completed large-scale re-development projects in the Roppongi area.  The areas where small, old buildings gathered around narrow paths are now reborn as multi-complex buildings housing offices, residences, hotels and entertainment venues.  Following these developments, major Japanese and foreign companies relocated their offices to Roppongi, and many internationally renowned brands opened a branch in Roppongi.  In addition, a cinema complex and an art museum opened.  Such developments resulted in an increase in the number of tourists visiting Roppongi.  Roppongi continues to evolve shifting from a district only for nightlife to an all-day entertainment district.  
Multi-complex commercial facilities developed in the last decade

1.    Roppongi Hills
Roppongi 6-chome, Minato-ku. Opened in 2003

Developed by Mori Building, this complex consists of the main 54-story office building "Roppongi Hills Mori Tower," 4 buildings of luxurious apartments  "Roppongi Hills Residences", a movie theater, a hotel "Grand Hyatt Tokyo," TV Asahi head quarters, etc.   
Famous brand-name shops and luxurious restaurants opened in the Roppongi Hills.  A number of foreign corporations also have their office in the office tower.

Roppongi Hills Residence
Roppongi Hills Mori Tower
2.    Izumi Garden
Roppongi 1-chome, Minato-ku.   Opened in 2002

Developed by Sumitomo Realty & Development, this 45-story office building, "Izumi Garden Tower" is directly connected to Roppongi 1-chome Sta. and houses offices in the higher floors and a business hotel in the lower floors.  A luxurious high-rise apartment "Izumi Garden Residence" and a fitness gym are also located next to the office tower.

Izumi Garden Residence
3.    Tokyo Midtown
Akasaka 9-chome, Minato-ku.   Opened in 2007

Developed by Mitsui Fudosan, this 54-story office building "Midtown Tower" houses a luxurious hotel "The Ritz Carlton Tokyo" in the higher floors. 
Major Japanese companies have their headquarters in the office section of the building.  In addition, 2 luxurious apartment complexes, an art museum, restaurants, shops, a park "Midtown Garden" are placed within the complex and premise.

Tokyo Midtown Residences
The Park Residences at The Ritz-Carlton Tokyo
4.Ark Hills Sengokuyama 
Roppongi 1-chome & Toranomon 5-chome, Minato-ku.   
Opened in 2012

Developed by Mori Building, this 47-story building "Arkhills Sengokuyama Mori Tower" houses the residences "Arkhills Sengokuyama Residence" on the 3rd through 24th floors and offices on the 25th through 47th floors.  This complex created an international area integrating the preexisting metropolitan culture of the Arkhills and Shiroyama Hills.

Ark Hills Sengokuyaka Residence
Ark Hills Sengokuyama Mori Tower
Redevelopments that are currently under constriction or scheduled redevelopments
 
1.    Category 1 Urban Redevelopment Project in eastern Roppongi 3-chome
This will be developed by Sumitomo Realty & Development.  
The premise is located next to Roppongi 1-chome Station.  The project will consist of a 40-story office building with 5 floors in the basement, a 27-story residential building with 2 floors in the basement, and a 3-story commercial building with 2 floors in the basement. 
The aim for this development is to create a safe and comfortable station area combined with the neighboring Izumi Garden.  A road that passes through from Roppongi-Dori Street to Roppongi 1-chome Sta. as well as an underground walk path will be organized in order to improve the convenience and accessibility of the area. 
The development commenced in October 2013 and is scheduled to be completed in March 2016. 
2.Urban Redevelopment in western Roppongi 5-chome  (Roppongi 5-chome, Minato-ku)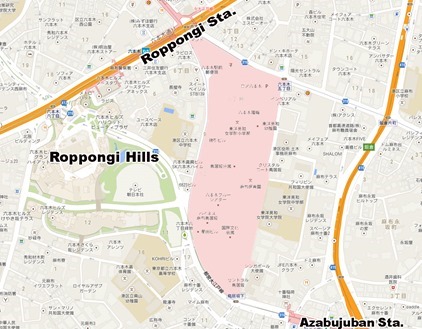 This development will be conducted by the Western Roppongi 5-chome Urban Redevelopment Association. (Mori Building is the secretariat.) 
The development spans from the Roppongi Intersection to behind the Roi Building along the Gaien Higashi Dori, and from the western part of Roppongi 5-chome including Toyo Eiwa Jogakuin School to the Roppongi Hills. 
It aims to develop a multi-complex commercial facility containing a large-scale conference hall capable of accommodating international conferences, a hotel, a school, residences, a theater, etc.  It will provide high-standard offices directly connected to the Roppongi Sta. in an environment filled with plenty of trees and greenery.  It will be suitable for companies wishing to establish a hub for Asia. 
They are currently preparing for the development and are in progress of organizing the land within the planned district.
Roppongi is located in the Asia Headquarter Special District.  Both governmental bureaus and private corporates are driving the urban developments in order to accommodate more business hubs for the Asian region and research and development hubs.

The area continues to develop; aiming to become an international city where foreigners can live comfortably and foreign corporates can launch business smoothly.  In addition, the area is well prepared for disasters.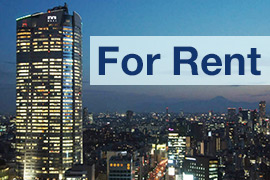 Listings of popular and luxurious apartments, condominiums, and houses designed with expats in mind.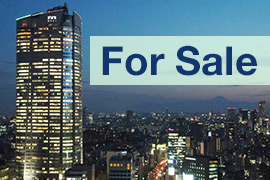 Listings of apartments, condominiums, and houses centering around the Roppongi Hills and Tokyo Mid Town areas.