What is Real Estate Notary? Real Estate Agent License in Japan
Poste date: Tuesday, August 9, 2022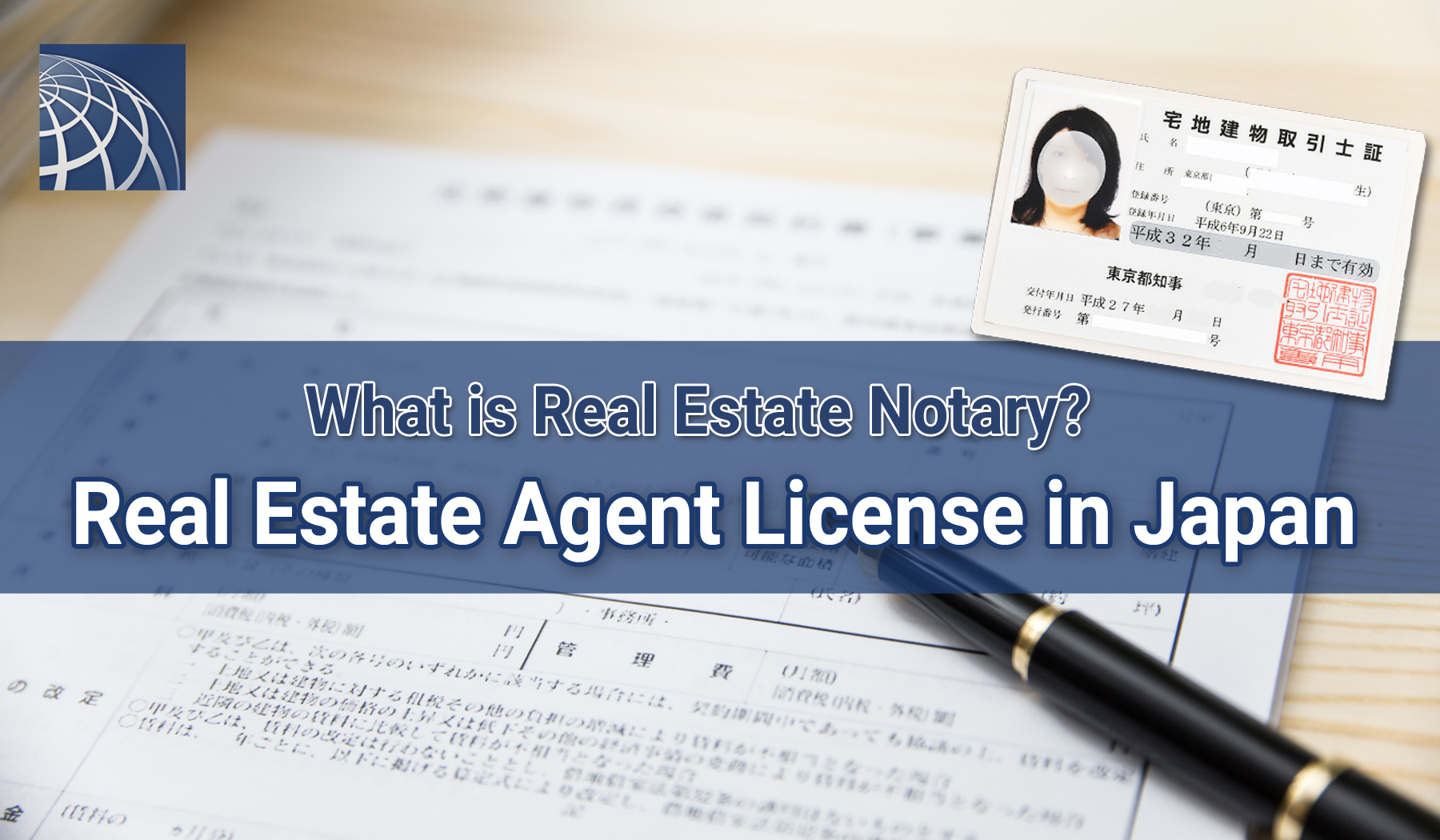 Real estate companies in Japan have staff who with the national qualification called Real Estate Notary / Real Estate Transaction Agent(宅地建物取引士), more than 1 out of 5 of all employees. Those who are qualified as Real Estate Notary have a broad knowledge of real estate transactions and should, by all means, be present at the time of a contract to insure the making of a deal safely. This article will introduce you to the duties of a Real Estate Notary, the examination for it, foreigner's eligibility for the exam, and the difference of the qualification for real estate transactions between Japan and foreign countries.
Building Lots and Buildings Transaction Business Act
For buying and selling or intermediation of real estate in Japan, there is a law called Building Lots and Buildings Transaction Business Act; it was created for to insure that real estate deals are carried out with honesty and fairness, real estate properties are circulated smoothly, and buyer's benefits are protected. Under this act, someone who engages in building lots and buildings transaction related business must acquire a license regardless of whether they are an individual or a corporation.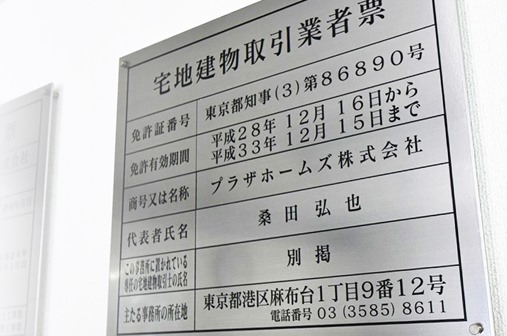 Real Estate Notary - Specialist of real estate transaction
A Real Estate Notary is a specialist who has a broad knowledge of real estate transactions and who has the national qualification under Building Lots and Buildings Transaction Business Act.
Explaining about a real estate property and the content of a contract (Explanation of Important Matters) and affixing of the name and seal to the document which describes the contents of a contract must be handled by a Real Estate Notary in accordance with the act.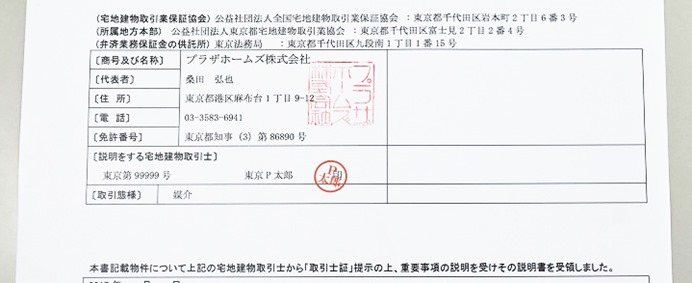 In addition, the act provides that a real estate companies must secure a Real Estate Notary in the proportion of more than one out of five of all employees in order to acquire a license as a housing land and building dealer.
Examination of Real Estate Notary (Takken)
The Takken examination required to obtain a real estate agent license (real estate notary) is a national examination that is taken by about 210,000 examinees in an average year and its acceptance rate is 15-16%. It asks a wide variety of questions about four fields including law and taxation system of real estate.
- Laws on various rights (Civil Code, Real Property Registration Act, Act on Building Unit Ownership, etc.)
- Restriction by law (City Planning Act, Building Standards Act, other restrictions by law)
- Building Lots and Buildings Transaction Business Act
- Tax & Price (Income Tax, Stamp Tax Act,Real Estate Acquisition Tax, Fixed Property Tax, Real estate appraisal, etc.)
50 questions are on the examination from the fields mentioned above. All questions on the exam are multiple choice with 4 options for each answer.
The chance to take the examination is offered only once a year; the application is due around July and the examination is held on third Sunday of October every year.
The examinee generally goes to a professional school for Real Estate Notary or uses a correspondence course, and takes the examination after studying from several months up to several years.
Here are some text books of Takken.
Qualifications for the examination and foreigner's eligibility
Anyone is eligible take the exam for Real Estate Notary regardless of age, educational background, or nationality.
A foreigner can take the examination, but he/she is required to have a resident registration in an examination place in Japan at the time of an application. It also requires a considerable Japanese language proficiency as you are questioned in the exam about reading comprehension of the text of Japanese laws such as Civil Act. Not for examination eligibility but for registration of the Real Estate Notary, it is also required not to meet a disqualification reason (minority, criminal record, adult ward, and so on).
After you pass the examination, you apply for the registration to the prefectural governor. Unless you have work experience of more than 2 years in a building lots and buildings transaction business at this time, you are required to attend "Registered Training Course" and complete it. After all are made and unless you meet any aforementioned disqualification reason, the identification of Real Estate Notary is granted. The identification is valid for 5 years and at the time of update it is necessary to attend a class required by law for the purpose of acquiring knowledge such as revision and updates of laws, ordinances, and the taxation system.
Laws and regulations of Real Estate Transaction in foreign countries
America
Each state adopts its own license system; "Broker license" and "Sales person license" are very common. Broker license requires more than 2 years of work experience and the completion of study in a professional school in addition to passing the examination. Sales person license is a license for a person who assists a broker, and its eligibility requirements are less strict than those of a broker license and the work experience is not necessary for it.
England
Any legal permission or license are not necessary for real estate transactions such as buying and selling, lease, or intermediation. However, when a real estate agency does not explain the details of a real estate property or the terms and conditions necessary for real estate transactions, it is legally prescribed that he/she faces a criminal charge.
France
Business permit by a local prefectural governor is necessary for buying and selling of real estate or mediating rental properties to have a profit. Also for the real estate agency, a rule on the mediation contract and a rule on the right to demand remuneration are established.
Korea
There is a qualification system called "licensed real estate agent" that resembles Real Estate Notary in Japan, and the license requires to pass a national qualification exam that questions widely about real estate transactions. Real estate agent business is based on the registration system, and for establishing its business office, a company representative must be a licensed real estate agent and the majority of the employees must be the same.
China
It is told that all land belongs to the possession of the nation or the group possession of the farmer. For a right of land, the right of land use is permitted within the limited years that you can use. There was a national qualification for real estate transactions which is equivalent to Real Estate Notary in Japan and it was required to run real estate agency business, but this system seemed to be canceled in 2014.
In all business transactions of real estate in Japan, Real Estate Notary has wide specialized knowledge, and it may be told that he/she always has social responsibility to prevent disputes and to accomplish safe transactions for consumers by engaging in his/her duties faithfully.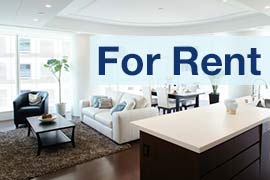 Listings of popular and luxurious rental apartments, condominiums, and houses designed with expats in mind.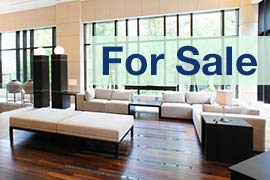 Listings of apartments, condominiums, and houses available for purchase in Tokyo.