The Brand-New "Homat Sharon" units (3-5BR) are available for RENT!
Poste date: Saturday, February 19, 2022
Homat Sharon - New luxury aparment for foreign exectives
The new Homat Sharon was completed in June 2021 on a vast 6,085-square-meter site that included the former Homat Sharon and adjacent land to the east.
It is situated in a prime location on the south side of Arisugawa Park, surrounded by the German and French embassies, and Delegation of the European Union to Japan.
The area is also rich in nature and is home to many foreign executives.
Homat Sharon is a large luxury rental apartment building with 55 units, 6 floors above ground and 1 basement floor.  
It is one of the Homat series, which is a brand well known for its luxury apartments for foreign executives. A serene «Japanese» taste can be felt here and there throughout Homat Sharon's building, its grounds and garden.
In the lobby with its high ceiling, a bilingual concierge is available 24 hours a day to support the residents to live comfortably. There is a wide range of hotel-like facilities such as a well-lit party room, a kids' play corner, and a fitness room on the basement floor, as well as a roof top terrace with a barbecue grill and kids' play area.
The apartments have floor plans that are tailored to Western lifestyles while also incorporating a sophisticated Japanese modern touch. Each room is large enough to meet global standards.
The floor plans consist of 3 to 5 bedrooms (mainly 4 bedrooms), and multiple bathrooms.
The kitchens are equipped with a «Viking» brand oven and stove, while bathtubs have a reheating function. 
The interior is made with high-quality materials, creating an elegant and cozy atmosphere ideal for entertaining guests, as well as spending time with your family.

>> Homat Sharon Floor Plans & Availability 
Please contact PLAZA HOMES for more information, availability, property viewing, virtual tours of the Homat Sharon. 
Tel: + 81-3-3583-6941 
E-mail: info@plazahomes.co.jp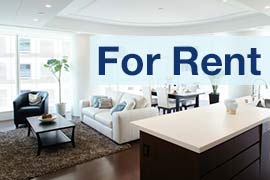 Listings of popular and luxurious rental apartments, condominiums, and houses designed with expats in mind.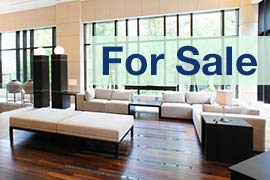 Listings of apartments, condominiums, and houses available for purchase in Tokyo.