Buying Japanese Property from Overseas
Poste date: Friday, August 12, 2022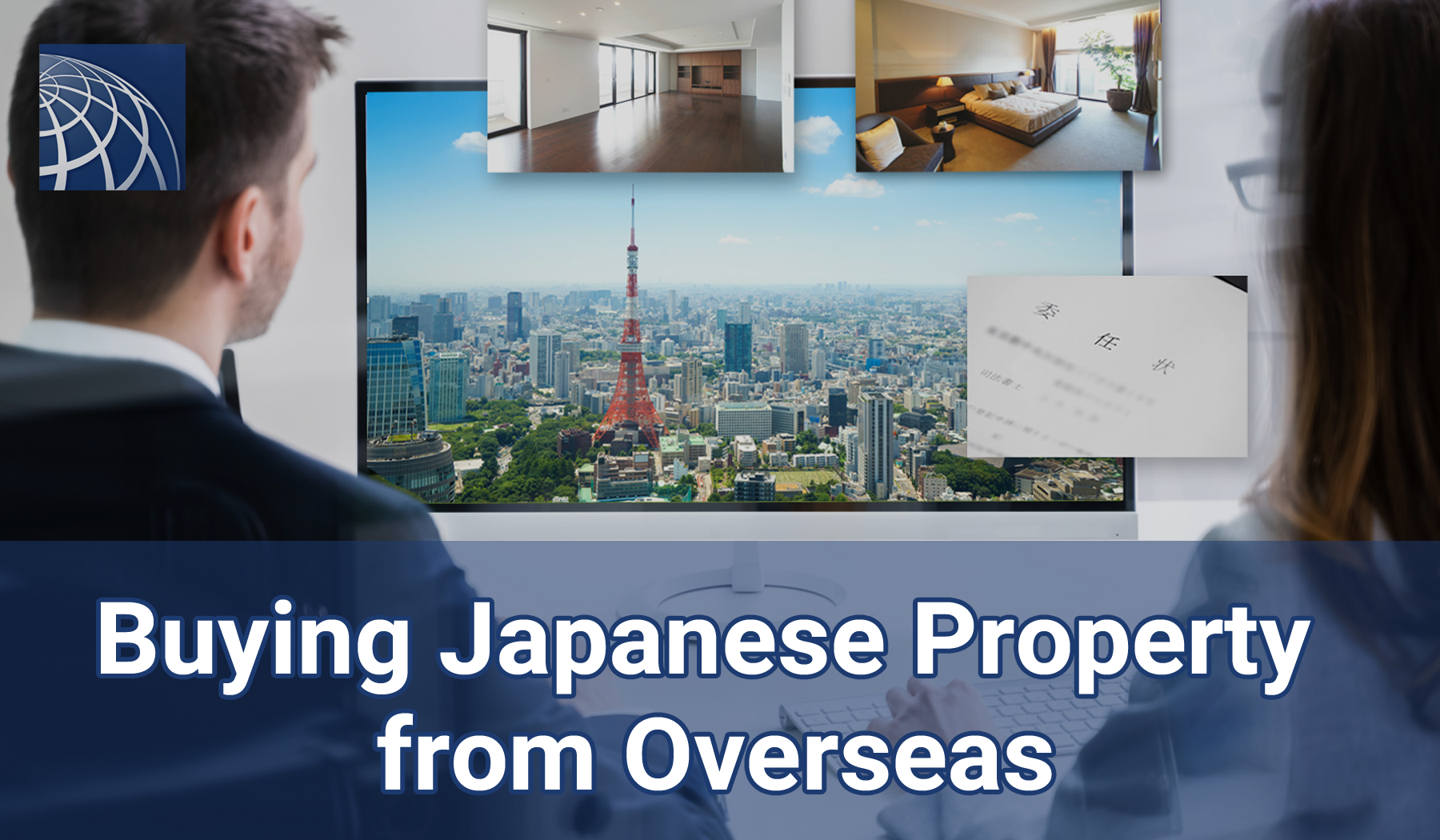 For foreigners wanting to purchase real estate property in Japan–but do not live in Japan–it can be very difficult to deal with the various procedures required to purchase property within the period of their stay in Japan. Such procedures include the previewing of properties (houses), applying for the purchase, negotiating the terms and conditions, obtaining the necessary documents, arranging the purchase funds, concluding the contract, and payment for the purchase. In order to complete these necessary procedures in a short period of time, it is necessary to make in-depth meetings and arrange a detailed schedule to follow with a real estate broker.
Here, we will cover how you can purchase real estate in Japan without needing to come to Japan or stay in Japan. These methods include online communications, property viewings by use of property videos, VR, online tour and proxy services for various procedures.
※The following is a guide intended for customers who do not need to use a housing loan when purchasing property. If you need to take out a housing loan in Japan, you may need to meet/contact with a financial institution to apply for a loan in person.


Youtube Video : Buying Japanese Property from Overseas
This video will explain how to buy properties in Japan from overseas. Even if you do not live in Japan or cannot come to sign a contract or for closing, you can still buy Japanese real estate. In this video, you will learn about purchase process, investment loans, maintenance & management, rent out, as well as tax filing. 
1. Online Consultation about the Purchase of Real Estate Property
We carefully listen to your requests and provide you with the most appropriate property information that meet your requests via email. When you have any questions about purchasing a property, we can assist you online by using Skype, Teams, Zoom, etc.
2. Previewing of the Property (via Video, Online tour)
Property viewing via video
We take hi-res photos, videos of properties you are interested in allowing you to view as if you were there.
※Our ability to take photos images and Online tour is subject to approval by the seller of a property.
Remote live property viewing (online)
In addition, we can provide live viewings of properties online on the date and at the time specified by customers via Skype, Teams, Zoom, etc.
3. To delegate authority of a purchase to an attorney-in-fact

When a real estate property that you are purchasing is located far away or you are not able to attend the conclusion of the contract due to unavoidable reasons such as your work or hospitalization, you can appoint an attorney-in-fact and delegate the contract procedures to the attorney-in-fact on your behalf.
Documents necessary for delegation:
・Power of attorney for purchase*
・Identification documents (passport)
・Affidavit* (Required for Registration of ownership transfer/Registration of Preservation of Ownership at the time of purchase of real estate.)
※The format of Affidavit and Power of attorney for purchase can be made by a Judicial Scrivener designated by our company. Certification is required for them at a local embassy, consular office, notary office, etc. In regards to certification bodies, everything goes smoothly if you have the judicial scrivener confirmed in advance. Although certification of power of attorney for purchasing property is not required by law, we suggest getting the certification to facilitate the transaction.
If you would like to appoint an attorney-in-fact, PLAZA HOMES can introduce you to a judicial scrivener experienced in real estate transactions. If you can prepare the documents necessary for the above delegation and we can confirm your personal identification via video chat, it is basically possible to delegate authority. Please note that a separate fee is required for delegating a real estate purchase to an attorney-in-fact.
4. Sales and Purchase Contract for Real Estate purchase signed by an Attorney-in-fact
An attorney-in-fact concludes Sales and Purchase Contract for Real Estate on behalf of a buyer.
※Prior to the conclusion of the contract, we will explain to both the buyer and attorney-in-fact about the contract, the important matters, etc. so that the both parties can fully understand the entire contents of the contract.
About the payment of the Sales Value
PLAZA HOMES, LTD. provides a trust account under the name of PLAZA HOMES, LTD. as the bank account in Japan to which the funds for real estate transactions are transferred for deposit. Using a trust account—to transfer money in advance—can reduce risks resulting in money loss, help avoid any late payment, and facilitate payment during the period from the conclusion of a contract to the payment of the sales value.
In real estate transactions in Japan, a buyer usually pays earnest money to a seller at the same time as the conclusion of Sales and Purchase Contract. In accordance with the timing of this earnest money payment, we pay the same amount of the fund deposited in our trust account (as a part of the sales value) to the seller's bank account by bank transfer. For depositing the fund in our trust account, it may take three days to 1 week depending on the country and region. In order for the transaction to proceed smoothly and as scheduled, we highly recommend that you transfer the funds to Japan well enough in advance.
As Reference: Funds Remittance for a Real Estate Purchase (From Overseas to Japan)
5. To complete payment by an attorney-in-fact
An attorney-in-fact makes payment on behalf of the buyer.
The balance of the sales value is paid at the time of payment specified in the contract and the transaction is completed.
Like the payment of the earnest money, we at PLAZA HOMES pay the balance amount of the fund deposited in our trust account to the seller's bank account by bank transfer. Similarly, we also pay various expenses (registration fee, brokerage fee, revenue stamp fee, trust account fee, etc.) to each party concerned from the same trust account.
6. Registration of ownership transfer
A judicial scrivener completes the registration procedures for the real estate in the name of a buyer. In this case a certified affidavit is required as proof of the buyer's address and name. In addition, power of attorney and evidence for cause of registration are required for the registration, which are prepared by a judicial scrivener. The originals of all these documents are required by the time of completion of all the payment.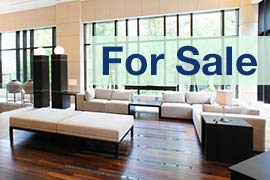 Listings of apartments, condominiums, and houses available for purchase in Tokyo.