Beat the heat and get out of Tokyo
Poste date: Monday, June 19, 2023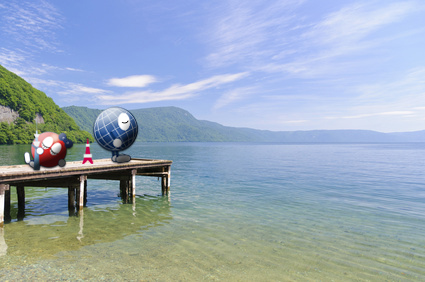 We all know that summers in Tokyo are hot! With average temperatures expected to be between 28–30 degrees Celsius this summer, you may be wondering how to stay cool outside your Roppongi apartment. Fortunately for all of us who live in Tokyo, there are lots of beautiful beaches, rivers, and mountains nearby that can make for a nice day trip or weekend out of town. We're going to explore a few of them below.
> Tokyo Summer Survival Guide: How to Avoid Heatstroke
The Izu Peninsula
The Izu Peninsula (Shizuoka) is a perfect place to set your sights on if you want an escape from the summer heat in Tokyo. It takes only a couple of hours by train to reach the peninsula's many locales and you have your choice of Japanese hot springs (onsen), beautiful beaches with plenty of sun and sand, and even a batch of seaside cliffs that face Mount Fuji.
| | |
| --- | --- |
| Shimoda | Mt.Fuji in Summer |
- The most easily reachable part of Izu is the Ito and Atami areas on the peninsula's eastern side. There are beaches and a number of onsens, which are all accessible with less than a two-hour train ride from Tokyo Station. Also, don't miss out on walking along the rugged Jogasaki coastline on any of its 9 kilometers of walking trails.
- If you like surfing, head a little farther south to Shimoda. The nearby Shirahama beach provides mild surfing waves year round and there are surfing schools and board rental facilities to make life easier for beginners.
- The western coast of Izu offers spectacular views of Mount Fuji across the Suruga Bay. There's plenty of hiking adventures to be had, so take your pick from the various towns and villages along the coast.
Check out the Izu Dream Pass for discounts on getting around Izu, especially if you're planning a weekend away on the peninsula.
Shonan Enoshima
| | |
| --- | --- |
| Enoshima & Enoden | Enoshima Lighthouse |
Enoshima, a district of Fujisawa in Kanagawa Prefecture about 50 kilometers southwest of Tokyo and is home to one of the most popular beaches in Japan. Shonan Beach, referred to as the "Miami Beach of the East" according to the Fujisawa City Tourist Association, has nearly 13 million visitors a year. The island of Enoshima juts out of the water in front of the beach and is accessible via a half-kilometer long bridge. Don't miss the scenic hike over the mountainous island and its view of the Enoshima Observation Lighthouse. On the far side of the island is a network of caves and classic views of Mount Fuji from across Sagami Bay.
Chiba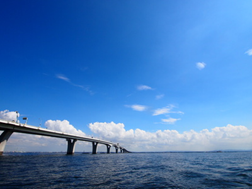 Aqua Line
Just a short train ride from Tokyo Station is Chiba prefecture, a coastal region with endless beaches just to the east of Tokyo. One of the most famous beaches in this prefecture is the Kujukuri-hama beach. The beach is one of the first things many visitors to Japan see when they approach Narita International Airport from the east. Its long sandy white stretch of shoreline is home to numerous small towns that provide good spots to stop for a bite to eat after a long day of lying in the sun.
Okutama

Lake Okutama
If you're looking for something a little different from the sun and sand of beaches, then the rarified mountain air of Okutama is for you. A two-hour train ride from central Tokyo at the end of the JR Ome line, Okutama is nestled amongst mountains, rivers, and lakes. From the shores of Lake Okutama to the peak of Mount Mitake, there is an endless supply of beautiful scenery. Whether you want to walk, hike, or view the Tokyo metropolitan area from a mountain peak, there's sure to be something to do in Okutama.
Concluding thoughts
We hope this gives you some fun ideas for escaping from Tokyo that help get you out of the heat without too much traveling. Though the options are few, they are certainly enough to keep you busy for a few weekends. Stay cool and have fun this summer!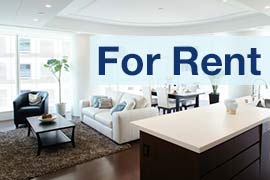 Listings of popular and luxurious rental apartments, condominiums, and houses
designed with expats in mind.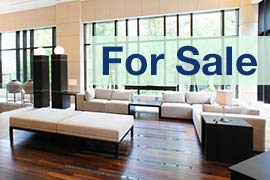 Listings of apartments, condominiums, and houses available for purchase in Tokyo.