An Introduction to Cruise Travel for Expats in Japan
Poste date: Wednesday, October 12, 2022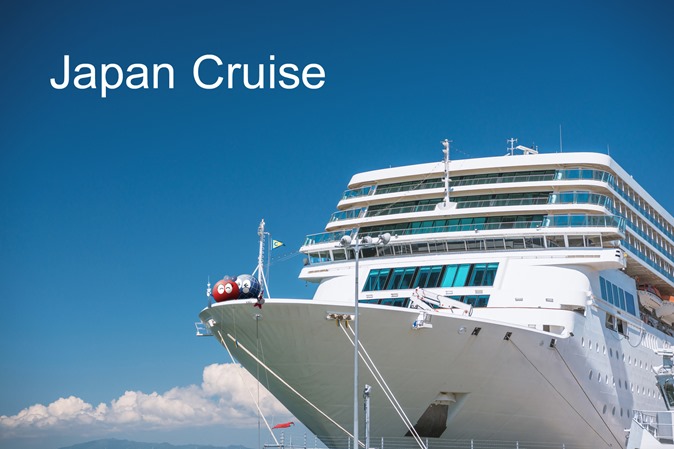 Due to the convenience of being able to visit multiple countries in one trip, travel by cruise ship has been gaining popularity worldwide.
We would like to introduce various cruises for expats living in Japan that depart from or arrive in Japan as well as English speaking cruise travel agencies. These cruises stop at various destination throughout Japan as well as at destinations in foreign countries neighboring Japan.
In the past 10 years, the number of travelers choosing to travel by cruise ship has increased by 69% worldwide while in Asian countries it has increased by 174%. Cruises to Japan have rapidly increased since 2015. In 2017 the number of cruise ships visiting Japan has reached a record high. A continued increase in cruise ships visiting Japan is expected for the future.

Amendment to Laws relating to Cruise Ships
1. "Facilitation of immigration procedures relating to foreigners traveling by Cruise ship"
In order to facilitate the procedures for landing examinations, a part of Immigration Control and Refugee Recognition Act was amended (in 2015). The amendment grants the system the ability to use a simple procedure to permit the landing of only the foreign passengers on Cruise ships designated by the Minister of Justice.
When a foreigner, who has entered Japan by air and has acquired the residential status of "Short-term stay", takes a cruise from Japan to other countries, and returns to Japan within a certain period of time (only applicable for those traveling by flight and cruise ship together), the amendment makes it so that the foreigner does not require a re-entry permit.

2. "Promotion to develop passenger related facilities"
A section of the "Port and Harbor Act" has been amended to promote the developing of hub ports. These ports will be developed through public and private collaboration will the intention of accepting various foreign cruise ships.
Because developing an environment for accepting cruise ships cannot keep up with the rapid increase of cruise ships visiting Japan, various problems arising are as follows:
- A pier at which a large cruise ship can come alongside or a wharf which is suitable for the cruise ship passengers boarding and disembarking is still limited within Japan.
- A shortage of passenger terminals is becoming apparent.
According to the amendment to the law, the new system has been established with the purpose of making a hub for international cruise ships and travelers. Japan is aiming to do this by combining the investments of cruise ship companies with an improvement in the environment for the accepting of cruise ships by the administrators of port and harbor.

Cruise Ships departing from and arriving at Tokyo Port
Japanese ships, as well as small and mid-size foreign ships, are currently visiting Tokyo Port. However, the annual number of their visits is quite a bit less than the neighboring Yokohama Port. A new wharf and a passenger ship terminal are currently under construction for the world's largest cruise ships visits. Once completed, visits of 220,000 tons-class cruise ships will become possible (Completion is planned by 2020 Tokyo Olympics).
Cruise Ships departing from and arriving at Yokohama Port
The Yokohama Port, located near Tokyo, is the main cruise ship port. Yokohama Port has the largest number of passenger ship visits in Japan and provides grade facilities and services. More and more luxurious passenger liners, from various foreign countries, stop at the Yokohama Port each year. In order to continue accepting such big cruise liners, plans for developing a new berth and terminal by collaboration between public and private sectors is currently underway with its completion planned in the spring of 2019.
Foreign ships visiting Japan
Foreign ships visiting Japan throughout the year are the "Splendida" of MSC Cruises, the "MS Queen Elizabeth" of Cunard Line, and the "Costa neoRomantica" of Costa Cruises, of which many passengers are of European and American origin. These cruise companies provide passengers with various events, activities, and services on board the ship as well as optional tours at the ports of call.
A cruise line tour that visits popular sightseeing spots around Japan and its neighboring countries is recommended to foreign residents staying in Japan.
MSC Cruises
MSC is the largest cruise company in Europe. They offer various cruises at reasonable prices for honeymoons, family travel, and a mature travel.
Cunard Line
Costa Cruises
Why not take a cruise during your stay in Japan? Enjoy the luxurious atmosphere only a cruise ship can provide while visiting various tourist spots around Japan.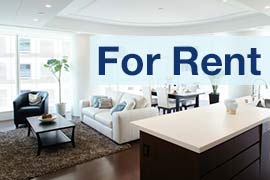 Listings of popular and luxurious rental apartments, condominiums, and houses
designed with expats in mind.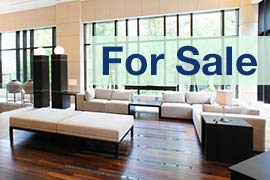 Listings of apartments, condominiums, and houses available for purchase in Tokyo.