Best Vegetarian Restaurants in Tokyo from Casual to Classy
Poste date: Thursday, February 1, 2018
Eating vegetarian in Tokyo used to mean ordering a bowl of rice with natto or heading to the local Indian joint, but things are changing. The last few years have seen a quiet, but growing chorus of voices calling for better options for the herbivores in the city, and restaurateurs are heeding the call, many now offering vegan menus too. From casual to high class, these 11 great vegetarian restaurants in Tokyo cater to a range of meat-free palates so that you can head out confident in the knowledge you'll find a great veggie meal.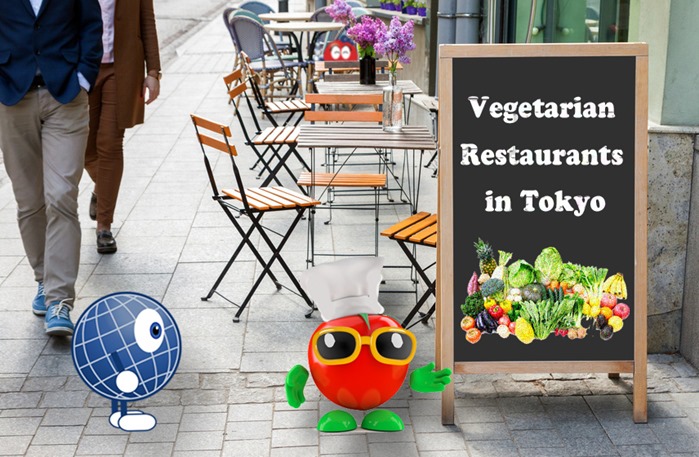 11 Great Vegetarian Restaurants in Tokyo
ORGANIC TABLE BY LAPAZ

Located in Gaienmae Shibuya. The word 'Vegan' and 'Organic' is more than important. We consider the connection with our growers as well as guests. Rest assured, we provide 'powerful organic food' that is both tasty and safe with sensibility and style. No chemical condiments are used. We only use organic produce that is grown by the most reliable sources. We think about our guests and offer only freshly prepared dishes. It is simple, but it is our belief.

3-38-11 Jingumae Shibuya-ku Tokyo

Chien-fu Roppongi

The Taiwanese, soy-based cooking at this restaurant is based on the old principles of Chinese vegetarian cooking, avoiding not only meat and fish but also onions and their relatives. Packed full of veggies and soy, the meals here are nothing less than full-flavored. Dishes with eggs or milk are specifically marked on the menu, creating a place where diets of all kinds can enjoy Chinese food. Just one minute from Roppongi Hills, there are great value lunch sets on weekdays and it's open for dinner. This eatery stands as proof that not all vegetarian restaurants in Tokyo must offer Japanese-style dishes to be great.
3-1-22 Nishi-Azabu, 4F Sai Bldg, Minato-ku ,Tokyo

La Table de Primeur

More than just a vegetarian restaurant in Tokyo, this was also the first raw-food café there, opening in 2012 and moving to Akasaka in 2015. Their three-course lunches of main, salad and dessert focus on health using purely organic products and are great for people on restricted diets. The highlight at La Table de Primeur is the range of vegan sweets (no eggs, dairy, flour, white sugar) that are tasty and guilt-free – the raw ice cream gets rave reviews.
3-9-16 Akasaka, B1F, Minato-ku 107-0052, Tokyo

Pure Deli & Store

One of the first vegetarian restaurants in Tokyo when it opened in 2003, Pure Café closed in May 2016 before resurrecting as Pure Deli & Store in June just a few blocks away. The new Pure offers a similar menu of sandwiches, salads, muffins and smoothies to its former location, only now in takeaway form. Their goal of taking the stress out of eating with organic, vegetable-based dishes hasn't changed, and being take-out makes this a good place to keep in mind when you're on the go. Don't forget to try the popular vegan soft-serve ice cream.
5-5-21 Minami-Aoyama, Minato-ku, Tokyo

Olu'olu Café

This Hawaiian themed Tokyo vegetarian restaurant sells itself as 'vegan junk food,' but you'll find some pretty healthy - yet still super tasty - options here. Open for lunch and dinner. The extensive menu is available in English, and they're so relaxed they'll even welcome your dog. The food is mostly soy-based with flavors of coconut milk, brown rice and veggies, and they follow through with drinks like wheat coffee and brown rice vinegar mixes. Look out for the garlic edamame and creamy 'detox' curry.
1-11-1 Ikejiri, Setagaya-ku, Tokyo

Nagi Shokudo

Since it opened in 2007, this vegan restaurant with affordable, tasty food has built up a loyal base. The menu changes according to the vegetables of the season or the inspiration of the cooks, and while it's usually Japanese-style food there are plenty of international influences. The generous set menus at ¥1000 for lunch will fill you up, and at dinnertime you can get a plate of various dishes for ¥1300. Bilingual staff and English zines make this Tokyo vegetarian restaurant an easy place for expats to relax, the Shibuya location and great background music giving it a lively vibe.
#103, 15-10 Uguisudani-cho, Shibuya-ku 150-0032, Tokyo

Tudore Tranquility

Combining charming elegance in the décor, creatively presented dishes, and a plant-based focus on nutrition, it's no wonder that this posh Tokyo vegetarian restaurant won Restaurant of the Year in the 2016 Luxury Travel Guide awards. This is vegetarian and vegan high-end dining with eight-course dinners, vegan smoothie mornings and champagne veggie brunches. Reservations are necessary and can be made online or by phone, in English. They also provide a catering service should be planning an event.
2-6-16 Uehara, 1F, Shibuya-ku 151-0064, Tokyo

Ain Soph. Journey

In contrast to most vegetarian restaurants in Tokyo, the fluffy pancakes with abundant toppings are the highlight here! The fact that everything on the menu is vegan means that you can relax and enjoy the healthy treats on offer. The white walls, greenery and Morocco-sourced wooden tables give it a fresh feeling that's reflected in the food: Soups, salads and curries come in a variety of set meals and they've recently introduced a gluten-free menu. You can also come here for high tea or have them host your party. Open for lunch and dinner until 11 pm.
3-8-9 Shinjuku, Shinjuku Q Building B1, 1F, 2F, Shinjuku-ku, Tokyo

Sasaya Café

Located at the foot of the Tokyo Sky Tree and near the Sumida River, this vegan, organic café is a great place to stop while sightseeing. The spacious warehouse setting is next to an art gallery and occasionally hosts music performances. It's friendly for families with young children and people in wheelchairs. The natural cola is a unique menu item, and their curries and organic cakes are popular. Open for breakfast at 8:30am and closed by 5pm.
1-1-10 Yokokawa, Sumida-ku, Tokyo

Bon

One of the few vegetarian restaurants in Tokyo serving shojin ryori, a vegetarian cuisine introduced to Japan 300 years ago and traditionally eaten by Zen Buddhist monks, Bon is true cultural dining. In a room with tatami mats, possible seated on the floor, you'll eat fucha ryori, a distinctive form of cuisine within the shojin tradition. The vegetarian dishes are beautifully presented and use seasonal ingredients. Bon is a bit pricey but well worth the experience.
1-2-11 Ryusen Taito-ku 110-0012, Tokyo

Vegetarian Restaurants
Description
Eating at a Vegetarian Restaurant in Tokyo: Vocabulary & Phrases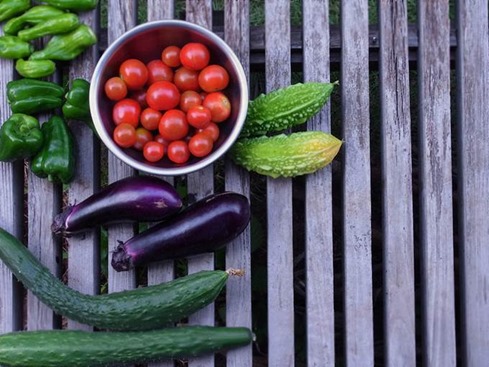 Here is some helpful vocabulary and phrases to assist when trying to order food at a vegetarian restaurant in Tokyo or other veggie eateries in Japan where they don't speak English. And for those times when you're not sure of a restaurant's vegetarian credentials, you might even want to be able to ask a few questions. This is just a start, but this list should at least help you indicate that you are a vegetarian and looking for the greens and the beans!
Words & Phrases
• Vegetarian: Bejitarian/saishoku-shugisha
• Vegetables: Yasai
• Pickled vegetables common in Japanese set menus: Tsukemono
• I don't eat meat or fish: watashi wa niku mo sakana mo taberaremasen.
• I don't eat meat, but fish is fine: Niku wa dame desu kedo, sakana wa daijyobu desu.
Questions
• Do you have a vegetarian menu?Bejitarian no menu wa arimasuka?
• Is there meat in this?Niku wa haitte imasuka?
• Can I have vegetables (or tofu) instead of meat?Niku no kawari ni yasai/tofu ni dekimasuka?
Armed with this introduction to some of the best vegetarian restaurants in Tokyo, you'll find yourself with many delicious and healthy options for when you want to eat out. But when you do want to cook at home, and especially if you want to explore Japanese cooking or find the best international supermarkets or online groceries, look no further than the links below.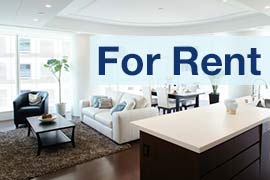 Listings of popular and luxurious rental apartments, condominiums, and houses designed with expats in mind.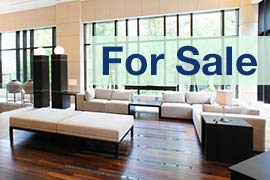 Listings of apartments, condominiums, and houses available for purchase in Tokyo.