Organic Food - Stores & Restaurants in Tokyo
Poste date: Thursday, February 1, 2018
Although there aren't as many organic stores in Japan as there are in the US and Europe, the number of stores is gradually increasing. People are becoming more sensitive to how food is grown or raised because it can have a major impact on our mental and emotional health. More and more organic restaurants, supermarkets, farmers markets, and cafes are opening in Japan. Japanese office ladies are usually concerned with trying to consume organic food when possible during their lunch breaks.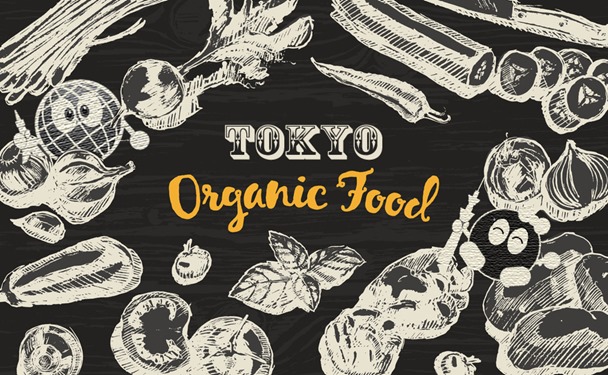 Japan is known for healthy-diets, anti-aging, and fermented products. For everyone wanting to eat healthy we recommend including healthy and organic Japanese ingredients in all your meals.
Organic Stores in Tokyo
Natural House

Natural House is a well-stocked supermarket chain that sells organic foods, vegetables, meat, and more. Like any other organic grocery store, the prices tend to be a little expensive but the selection is one of the best in Tokyo. This store also sells vitamins, body care products, natural cosmetics and has a deli.
Aoyama Store : 3-6-18 Kita-aoyama Minato-ku Tokyo
Atre Meguro Store : 2-16-9 Kami Osaki Shingawa-ku Tokyo
Shimokitazawa Store : 2-26-3 Kitazawa Setagaya-ku Tokyo
Nihombashi Takshimaya Store : 2-4-1 Nihombashi Chuo-ku Tokyo
http://www.naturalhouse.co.jp/ (Japanese)

crayonhouse

At the basement level they offer an all-you-can-eat 1,200 yen buffet lunch made with 90% organic food. The buffet labels are in English and Japanese. The seats are all non-smoking. On a sunny day, the terrace seating is a perfect place to have your lunch. They also have a small organic supermarket on the same floor.
Crayon House Hiroba, Omotesando Store : 3-8-15 Kita-Aoyama Minato-ku Tokyo

NATURAL MART

This shop stocks soy milk, rice milk, whole grains, natural skincare products, wheat free pasta, natural pet foods, and much more. English speaking staff are available.
5-19-5 Hiroo Shibuya-ku Tokyo

LIMA Shinjuku

This grocery store sells macrobiotics and natural foods. Cooking classes are available if you speak Japanese. Handmade healthy vegetarian burgers are a recommended from their lunch menu.
2-23-1 Yoyogi Shibuya-ku Tokyo
http://www.lima.co.jp/shop-shinjuku.html (Japanese)

Organic Store
Description
Farmers Markets in Tokyo
Hills marche

Hills Marche is held every Saturday at in Arkhills. You can buy organic vegetables and fruits direct from the farm. Champagne brunch, fun workshops for kids, and even cooking classes are available.
1-12-32 Akasaka Minato-ku Tokyo

Farmer's market

Fresh fruits, vegetables, and sugar-free cookies are sold at this farmer's market that takes place every weekend at the UN University. Its a great source for organic cooking ingredients. You can enjoy a Vegan bento and shopping. Buying fresh vegetables, foods, and more helps support local farmers. This is the biggest farmers market in Tokyo.
5-53-70 Jingumae Shibuya-ku Tokyo
http://farmersmarkets.jp/ (Japanese)

Yebisu Marche

Started in 2010, the concept is "Organic and Natural". Every Sunday, you can buy vegetables that are healthily grown by JAS and ECO farmers connecting the city to the country side.
Yebisu Garden Place  1-13-1, Mita, Meguro-ku, Tokyo
https://www.marche-japon.org/venue/2 (Japanese)

Marche
Description
Organic Restaurants in Tokyo
Tamana Shokudo

Tamana Shokudo, also known as Natural Food Studio, opened in 2011 to increase food and health awareness. This organic restaurant attracts not just vegetarians but many food lovers in Japan.
3-8-27 Minami Aoyama Minato-ku Tokyo

aloha table natural

Aloha Table has opened its "natural" restaurant in Hiroo and serves organic food. A combination of laid-back atmosphere with healthy organic Hawaiian Food.
Arisugawa Mansion 2F 5-15-14 Minami Azabu Minato-ku Tokyo
http://hiroo.alohatable.com/ (Japanese)

Cafe the 6BT

No animal-sourced ingredients, artificial flavorings or refined sugar are used.
The concept of this restaurant is to make you healthy and beautiful from the inside of your body.
9-6-26 1F FonteRoppongi Akasaka Minato-ku

Sky High

Opening its first store in Aoyama (2012), Sky High promotes becoming healthy from within with juices and salads. Using nutrient rich organic produce, they make juices and salads for those wanting to enjoy a healthy snack. Sky High also offers juice sets for those wishing to do juice cleanses.

Aoyama TN Building 2-3-4 Shibuya Shibuya-ku
http://skyhigh-tokyo.jp (Japanese)

ORGANIC TABLE BY LAPAZ

Located in Gaienmae Shibuya. The words "Vegan"and "Organic" are not as important our connection with our growers and guests. Rest assured, we provide "powerful organic food" that is both tasty and safe with sensibility and style. 

No chemical condiments are used. We only use organic produce that is grown by the most reliable sources.

3-38-11 Jingumae Shibuya-ku Tokyo

Organic Restaurant
Description
Best Vegetarian Restaurants in Tokyo from Casual to Classy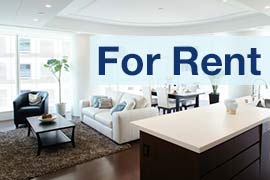 Listings of popular and luxurious rental apartments, condominiums, and houses designed with expats in mind.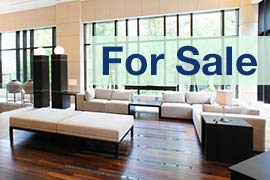 Listings of apartments, condominiums, and houses available for purchase in Tokyo.