Ebisu Restaurants: Top Tokyo Luxury Neighborhood Dining Spots
Post date: Thursday, May 23, 2019
Named after one of the seven Japanese gods of fortune, Tokyo's upscale Ebisu neighborhood has certainly enjoyed the fortune of being a thriving economic area within the bustling metropolis.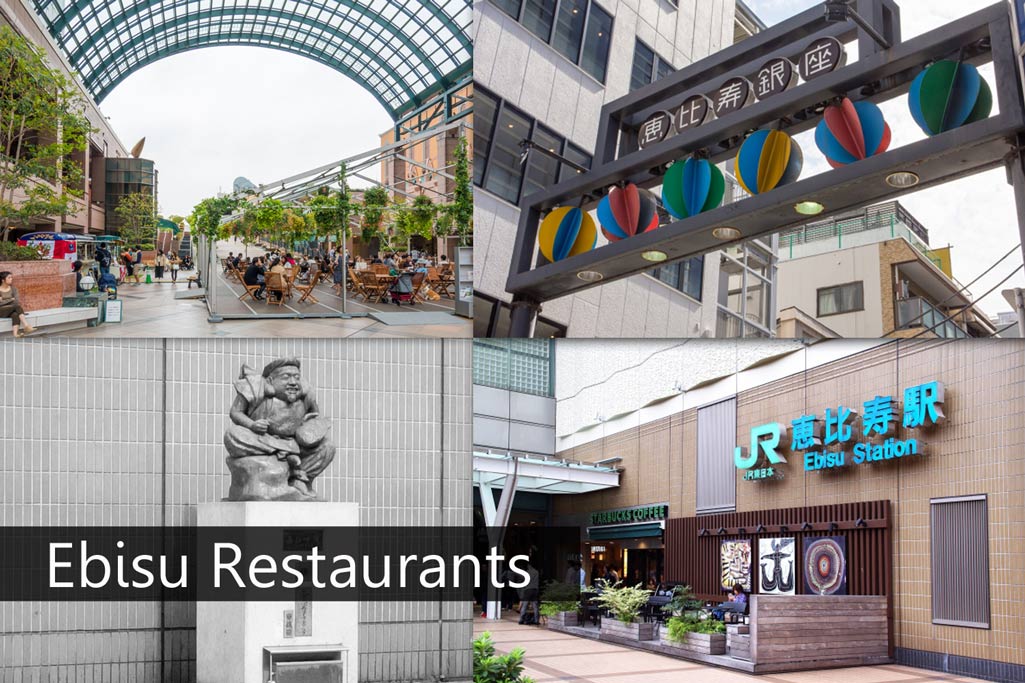 A residential area located just beside the high-traffic, high-end shopping district of Shibuya, Ebisu shows its contrast to Shibuya's large establishments with smaller, more inviting restaurants and bars. A perfect getaway from the chaos that lies just around the corner, Ebisu hosts more than enough tasty dishes to drive your palate wild.
Why is Ebisu a Great Place to Eat?
Ebisu appeals to a wide variety of age groups and national backgrounds, making it a great spot to find a myriad of cuisines. The popular retro street alley known as Ebisu Yokocho is a mainstay in the district, but this special place is just the tip of the iceberg, with so much more to discover.
From Italian to Vietnamese, the types of dining experiences available in Ebisu are endless, and the best way to experience them all is by becoming a permanent fixture yourself. We'll tell you not only where the best places are to eat, but how great of a home Ebisu can be for expat professionals and upscale food enthusiasts alike.
Best Places to Eat in Ebisu
Ebisu is a beloved Tokyo suburb when it comes to dining, as it offers a large variety of cuisines to appease its international population. There is no shortage of places to dine in Ebisu, and some of the best restaurants can be found below.
Live in Tokyo long enough, and you will likely become yet another seasoned professional ramen hunter/snob. Ramen joints are a dime in dozen, but Afuri stands head and shoulders above the rest.
This establishment has spawned a handful of additional locations throughout Tokyo, but the original location still stands in Ebisu, and is very much worth the wait in line. One taste of their signature broth, and you, like every other visitor, will find yourself a repeat customer.
If you want to splurge on fine cuisine with a great view of Tokyo, the 38th floor of the Yebisu Garden Place Tower is the place to go.
Korean BBQ, called yakiniku in Japan, is one of the more fun hands-on experiences you can have with your food, and the quality of meat provided at Jojoen Ebisu Garden Place make this a must-visit. The city view creates a more intimate dining experience for couples.
Many are surprised to learn how high the quality of pizza is in Tokyo, which can rival that of the cuisine's homeland of Italy.
One of the best places to enjoy a pie can be found in Ebisu at L'Antica Pizzeria da Michele, which offers a super-simple Neapolitan style menu with only two options: Margherita and Marinara. Don't be fooled by the limited menu, however. You'll find the "quality over quantity" adage rings true here.
If you don't feel like getting up early for a meal at the Tsukiji/Toyosu Fish Market, you can enjoy the same great fresh fish in Ebisu at Uo-Mamire Shinkichi. This restaurant serves sashimi and other fish dishes delivered directly from the market in Toyosu.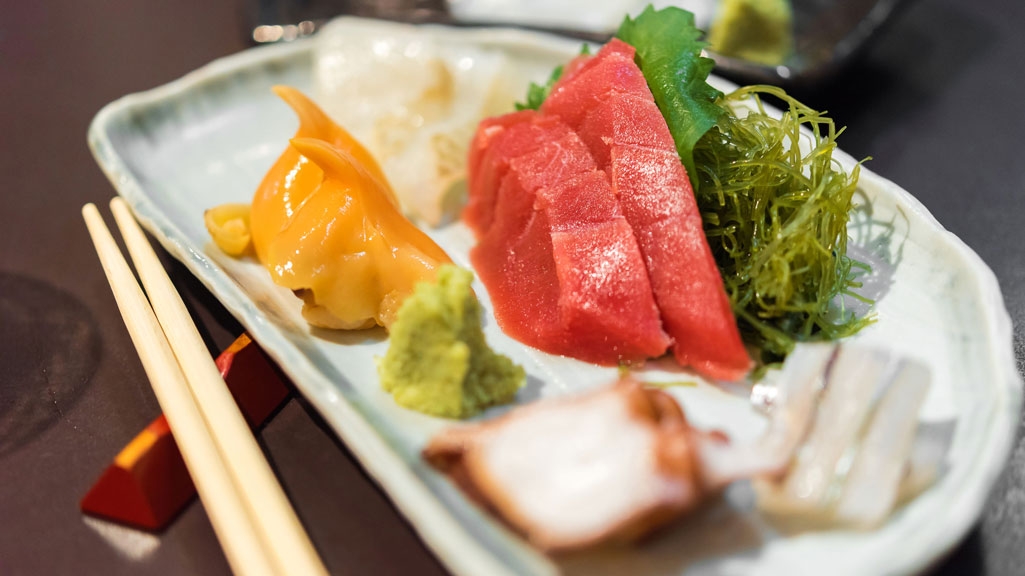 Enjoy grilled and boiled dishes without the hassle of having to leave your home neighborhood or deal with large crowds.
La Bisboccia features some truly breathtaking, authentic Italian dishes with an atmosphere that makes you nearly forget that you're in Tokyo.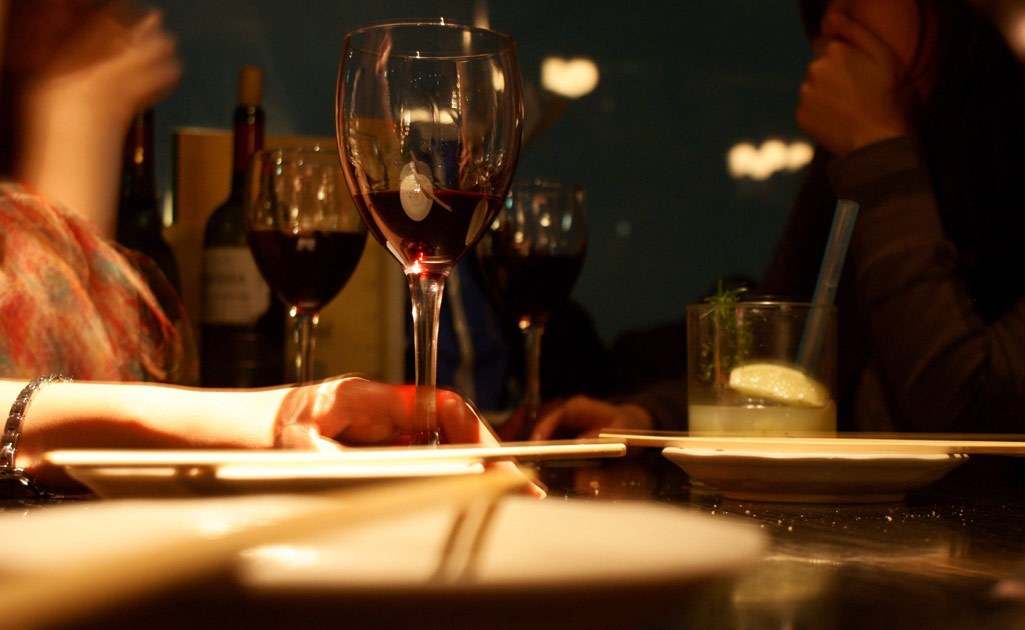 Aside from cuisine that instantly transports your senses to the rustic environments of Italy, La Bisboccia also features an impressive wine selection to pair with your food for an unforgettable evening.
Blacows
(American/Burgers)
If you're having a nostalgic craving for an American-style hamburger in Tokyo, but fast food just isn't cutting it, Blacows is your best option to scratch that itch. Even better, Blacows uses 100% wagyu beef for a taste that can't be matched.
Unlike most Japanese food establishments where the way the dish is served has been set and modifications can't be requested, Blacows embraces the "have it your way" mantra, as their burgers come without toppings and you choose what you want on your order.
Although Tokyo has the most Michelin-star restaurants in the world, the 3 Michelin stars awarded to Le Chateau de Joel Robuchon still manage to stand out among the rest.
The experience begins before you even enter the building. Le Chateau de Joel Robuchon is a literal French chateau. The atmosphere presented on the outside leads to a memorable culinary experience inside. The restaurant features a strict dress code and the cuisine can run upwards of 40,000 yen per person for dinner service.
Get Closer to the Best Food in Tokyo with PLAZA HOMES Ebisu Properties
Interested in expanding your culinary horizons? Ebisu is the place to be. Instead of always traveling to visit your favorite Ebisu restaurant, why not find a great home close by?
PLAZA HOMES offers upscale living with beautiful apartments and houses available in Ebisu, providing you with easy access to the restaurant or café of your choice.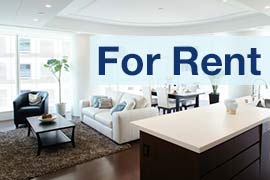 Listings of popular and luxurious rental apartments, condominiums, and houses designed with expats in mind.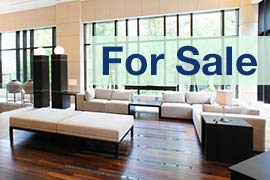 Listings of apartments, condominiums, and houses available for purchase in Tokyo.
As stated before, Ebisu is located just minutes away from Shibuya, so finding a place to shop for the things you need is easy, while living in Ebisu offers a convenient buffer away from the high-volume foot traffic if you are a working professional with a family.
PLAZA HOMES can help you find the place that's right for you, with the amenities that best fit your lifestyle.
Everyone loves to eat, and Ebisu is one of Tokyo's hottest spots for a diverse culinary experience. You can't go wrong with any of the options mentioned above, and PLAZA HOMES can help get you closer to the table.