Azabu-Juban Michelin Star Restaurants: Dine at Some of Tokyo's Best
Poste date: Friday, April 14, 2023
The Michelin Guide has become synonymous with fine dining across the world. Given its French origins, you might expect Paris to host the most Michelin-starred restaurants. Actually, the record is held by Tokyo.
With 230 such restaurants and 13 three-star restaurants as of 2019, Japan's capital is an excellent place to sample the work of some of the globe's most outstanding chefs.
Azabu-Juban, a popular upscale neighborhood in Minato Ward, hosts a number of these restaurants, so what better place to mark on your map for great eating?

How Do Restaurants Get Their Michelin Rating?
The word "Michelin" alone draws diners to a restaurant, but how does a place get one (or three) of those coveted stars?
Once a restaurant is on the radar of the guide, a specially trained inspector makes an anonymous visit. Although the criteria and process are secretive, it's known that they are meticulous in assessing every aspect of the food and dining experience.
For instance, the chef's use of ingredients, their mastery of flavors, an ability to inject their own "personality" into the cuisine, as well as consistency between visits, are all important factors.
Should the restaurant impress, the inspector will visit again a year later, and if the experience is at least as good - if not better - than the first time, there is a chance it will receive one star, designating it a "very good restaurant in its category". To get three stars, a restaurant must be so exceptional as to be "worth a special journey".
Best Michelin Restaurants in Azabu-Juban
While not exhaustive, here is a list of some of the Michelin-starred and Bib Gourmand-awarded restaurants in Azabu-Juban to try. They vary widely in types of cuisine and prices, so there is something for everyone.
Shojin ryori is traditional vegetarian cuisine that originated in Buddhist temples and is known to be simple yet refined. At Itosho, a one-star Michelin restaurant tucked away on a quiet street, the chef himself greets you and describes each dish of exquisitely subtle flavors.
The atmosphere is peaceful, reminiscent of the humble beginnings of this type of meal, although the pricing is moderately expensive. Many diners report the rice-grain tempura as a highlight.
A delightful tea and sweets shop known for the traditional desserts it has been serving for over 70 years, Amanoya serves an okonomiyaki on its evening menu that has received the Bib Gourmand award from the Michelin Guide four years in a row since 2015. Okonomiyaki is often a cheap and cheerful meal you cook yourself on a hot plate or make at home, but in this case it is presented to you ready to eat at the table.
Another meal that is often served cheaply or made at home, oden is a comforting stew popular in winter. It comprises tofu, daikon radish, fish cakes, boiled eggs and other such items. So you might be surprised to hear of Azabu Ichigo, the only Michelin-starred oden restaurant in Tokyo.
Here, in a sophisticated setting, dishes such as soft-boiled eggs and daikon topped with katsuobushi and kombu are served individually having been simmered in a signature combination of eight different broths.
This one-star sushi restaurant is kappo-style, meaning Chef Ozaki is in close proximity to the diners, serving up a multi-course meal that is entirely up to him. Although kappo is a less formal style than kaiseki, it is still at the higher end of the budget.
This restaurant is an elegant and calm place to enjoy the finest, freshest fish available, along with carefully chosen sake. There are 6 counter seats and several private rooms, and the servers speak English.
Having held onto its two Michelin stars since 2009, this kaiseki restaurant fusing Japanese and European cuisine is worth the potential hit to the pocketbook.
Chef Kadowaki serves creative and beautifully presented dishes (including truffle rice that receives rave reviews) in multi-course meals that shift according to the seasons. Renowned for attention to detail and superb cooking techniques, this is a special experience.
PLAZA HOMES' Azabu-Juban Properties Get You Closer to Your Favorite Cuisine
PLAZA HOMES has been connecting people to properties in Tokyo since 1969, many of which are in the Azabu-Juban and Motoazabu area. Populated with plenty of cafes, stylish shops and top-shelf restaurants like those listed above, the neighborhood is also a quiet residential area with international schools and other facilities for foreign residents, while still being close to Roppongi and Hiroo. As such, it is popular among expat families.
PLAZA HOMES' bilingual agents can find a property to suit you in this convenient area, whether you are looking to rent or buy. Whether you want to be close to your child's school or a park, find an earthquake-resistant or pet-friendly property, or live in a detached house or an apartment with concierge service, we offer up-to-date information on the market, full support for relocation, and lots of information to help you settle in and start enjoying your life in Tokyo.
Better Living with the Best Food in Azabu Juban
There are so many wonderful neighborhoods in Tokyo, each offering something a bit different, but if superb food is high on your list, Azabu-Juban is a great area to consider. With a mix of old and new, casual eating and fine dining, bustling streets and quiet residential areas, it may be the perfect spot for you and your family.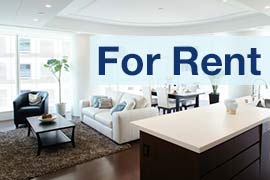 Listings of popular and luxurious rental apartments, condominiums, and houses designed with expats in mind.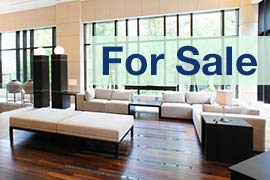 Listings of apartments, condominiums, and houses available for purchase in Tokyo.