English-Friendly Food Delivery Options in Tokyo
Poste date: Monday, April 3, 2023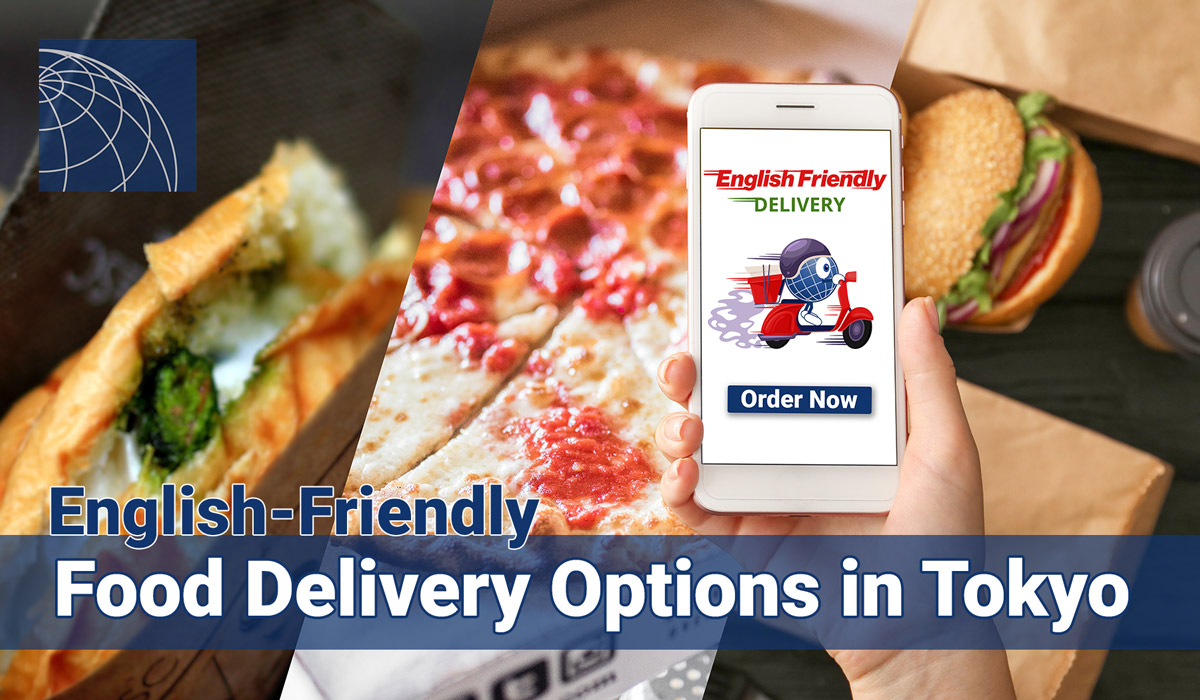 Tokyo is known internationally for being one of the most popular and varied food cities in the world. But in a time of overworked business-people rushing to get home and increased considerations for social distancing, the city's many restaurants and cafes have finally begun to fully adopt the idea of delivery.
English-Friendly Food Delivery Services in Tokyo 
Demaecan
Website: https://demae-can.com/
Demaecan is one of Japan's largest delivery sites, allowing you to easily search and order from more than 100,000 restaurants nationwide. You can easily search and order from a variety of genres such as pizza, sushi, curry, Chinese, bento, party, catering and more. Choose (Lang > 英語) on their website to see it in English.
FineDine
Website: https://www.finedine.jp/
FineDine is a delivery service aimed at customers looking for an upscale experience from the comfort of their own homes. The service concentrates on smaller, local restaurants that provide a special touch to their takeout — perfect for marking special occasions and celebrations. FineDine does not deliver to all 23 wards, so check before you order.
FOOD-E
Website: https://www.food-e.jp/
Food-e offers a large selection of high-quality restaurants, all exclusive to Food-e, such as Nobu Tokyo, Tokyo American Club, Elio Locanda Italiana, Heichinrou and Michelin-starred Chez Olivier. Food-e uses uniformed, full-time drivers on motorcycles for fast, professional delivery. To order or for more information, please visit their website.
Uber Eats
Website: https://www.ubereats.com/en-JP/
Uber Eats is one of the fastest-growing food delivery services in Tokyo, and the one most easily identified by Western customers. Delivery is available in most metropolitan areas, but since many of the "drivers" use bicycles (in true Tokyo fashion), you're going to have a greater number of options the more centrally located you are. All ordering is done on the website or in the app, available in English or Japanese.
Wolt
Website: https://wolt.com/en/jpn
Wolt is a Finnish  delivery company that delivers everything from gourmet restaurants to groceries and daily necessities in about 30 minutes. With delivery times starting at just 50 yen, it's an easy way to get your groceries delivered to your door.
Popular Restaurants in Tokyo with Home Delivery
Curry House CoCo Ichibanya
Website: https://www.ichibanya.co.jp/english/ 
Curry House CoCo Ichibanya is a much-beloved curry and rice chain with locations all over Japan. Their dedicated delivery service is accessible through their app or calling a local store by phone. They have a vast menu of curry toppings and customizations available. There are also two halal-friendly curry shops that offer delivery, one in Akihabara and one in Shinjuku.
English-Friendly Pizza Delivery in Tokyo
Japanese pizza may be novel, expensive, and small by Western standards, but it's definitely worth trying at least once as even the international chains have local flavors you can't find in your home country.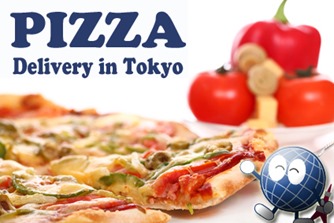 Domino's Pizza
Website: https://www.dominos.jp/en
Domino's Pizza is one of the most recognizable pizza chains in the world, and it's quite common to find them dotting the streets of Tokyo. They offer a plethora of coupons as well through their website and coupon app, making their pizza a far more palatable expense than many other pizza delivery services in Tokyo.
Pizza Hut
Website: https://pizzahut.jp/ (English website translation available)
Another iconic fast-food pizza chain, Pizza Hut specializes in lofty, chewy-crusted pizzas with a variety of Japan-specific toppings. During the checkout process you can even request "contactless delivery" where the delivery person will notify you upon arrival, knock on your door, and leave the food at your doorstep.
Pizza-La
Website: https://www.pizza-la.co.jp/sc_EnglishMenu.aspx (English orders must be made by phone)
Before Domino's Pizza and Pizza Hut, Tokyo had Pizza-La. Pizza-La is a takeout/delivery pizza chain created for the Japanese consumer, with complicated and interesting flavors to say the least. They also serve a variety of side dishes such as fried chicken, gratin, pasta, and desserts.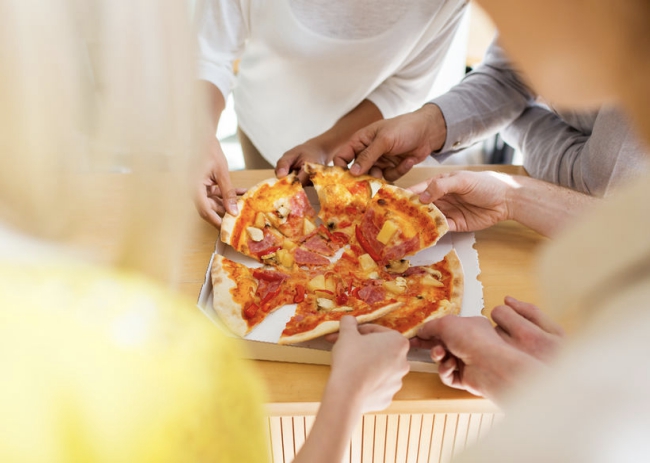 Rocco's New York Style Pizza
Website: https://www.roccosnewyorkstylepizza.com/
Rocco's New York Style Pizza is operated out of Oji, the center of Tokyo's commuter ward Itabashi-ku. While sold by the slice in-store, delivery is available for whole pizzas — but remember that these pizzas are "New York" size. Rocco's is an English-run joint, so ordering is easy through their website.
Salvatore Cuomo
Website: http://www.salvatore.jp/ (English website translation available)
Salvatore Cuomo is a chain of Italian restaurants in the Neapolitan style. This is a great delivery choice if you're looking for something more authentically Italian. The menu offers everything from pizza to pasta to steak, and the pizza is made as it is in Naples, in wood-fired ovens.
PIZZAKAYA
Website: https://pizzakaya.com/
Pizzakaya is a funky, artisanal pizza shop in Roppongi with delivery throughout Minato and some areas of Shibuya. If you're craving craft pizza, this is the pizzeria for you. They also offer appetizers, salads, and sandwiches, as well as various desserts.
RajaVetta
Website: http://www.rajavetta.jp/index.php (English website translation available)
RajaVetta is a family-style Italian delivery service serving everything from pizza and pasta to curries and beef cheek stew. While the website uses a third-party Japanese platform for placing orders, you can also order in English through Maishoku (link at the top of the page).
English-Friendly Meal-Kit Services in Tokyo
Kiwi Kitchen
Website: https://kiwikitchen.com/english/
Kiwi Kitchen started off as a lunch service for international schools in central Tokyo and has expanded into oven-ready packs for quick home-cooked meals made easy! Menu options include international flavors like curry sauces, pies, and cakes. Kiwi Kitchen is still expanding into lunches at more schools as well as offering lunch delivery to businesses. They mostly deliver throughout Minato-ku and the adjacent areas.
Explore More of What Tokyo Has to Offer
No matter how your food is delivered, we hope you enjoy the best of what Tokyo has to offer from the comfort of your home or office. For more information about food in Japan, please check out our Tokyo Food Guide where we cover everything an expat wants to know about eating out in Tokyo to more general topics on cooking and shopping for groceries in Japan.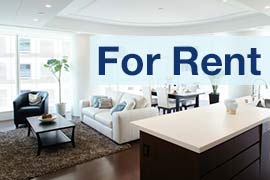 Listings of popular and luxurious rental apartments, condominiums, and houses designed with expats in mind.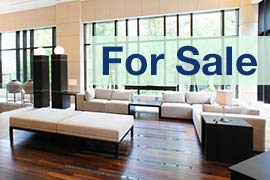 Listings of apartments, condominiums, and houses available for purchase in Tokyo.