Luxury Fruit Shopping: Tokyo's Best Fruit Parlors
Poste date: Tuesday, July 20, 2021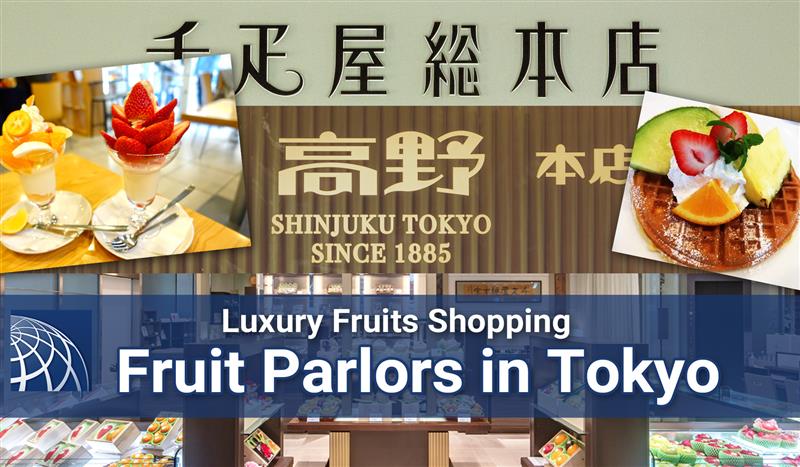 Tokyo is one of the best shopping destinations in the world, and luxury fruit shopping is no exception. While fruits grown for mass consumption can be found virtually anywhere, including your local supermarket or nearby convenience store, purchasing a luxury fruit would require you to visit one of the many fruit parlors. Many stores also offer a variety of desserts such as cakes, parfaits, puddings, and other delicacies, so even if you don't have any plans for fresh fruits, you may still find something to delight you in a luxury fruit parlor. For more information about luxury fruits in general, please read our guide: "In Pursuit of Perfection: A Wonderful World of Japanese Luxury Fruits."
Famous Fruit Parlors in Tokyo
Before you go on a journey to explore the world of luxury fruit parlors, it is important to remember that although some fruits and deserts made with them may be available all year long, others are subject to the seasonal availability.
Sembikiya: Nihonbashi Main Store
Address: Nihonbashi Mitsui Tower 1st, 2-1-2 Nihonbashi Muromachi, Chuo-ku, Tokyo
Website: https://www.sembikiya.co.jp/lang/en
Online store: https://online-store.sembikiya.co.jp (Only in Japanese) 



(Source: https://www.sembikiya.co.jp/shop-list/main-store)
In Japan, Sembikiya is perhaps the most well-known brand of stores dedicated to luxury fruits and other delicacies made with them. While there are many Sembikiya stores in Tokyo, including Ginza, Shinjuku, and Ikebukuro areas, their main store in Nihonbashi is the ideal place to begin your journey into the world of high-end fruits. A store, a restaurant, and two cafes are part of the complex.

The main store on the first floor sells a wide range of fruits. When in doubt, Sembikiya's famous muskmelon can be advised as a safe bet. Sembikiya is also known for its magnificent cakes, pies, and puddings, in addition to its excellent fruits. Whole cakes in various sizes ranging from 12 to 24 cm are a great treat for a birthday or other special occasion. There are also a variety of jams, cookies, and juices to choose from. 

After spending some time at the main store, you may take a rest at the nearby Caffe di FESTA, which serves a variety of fruit sweets and meals. Mango curry and pineapple hashed beef are just a few of the unique items served there. However, if you wish to immerse yourself into the world of some of the best fruit parfaits and sorbets ever created, visiting "Fruit Parlor" on the second floor is a must!  "Wine & Dinning DE'METER" is also located on the second floor and offers a top-notch restaurant experience with a wide range of meals.

While Sembikiya`s flagship store in Nihonbashi is a place where every fruit lover can satisfy their cravings in the most delicious way, their online store is also a great way to purchase some of their famous products.
Shinjuku Takano: Main Store
Address: 3-26-11 Shinjuku, Shinjuku-ku, Tokyo
Website: https://takano.jp/takano/en/store/
Online store: https://takano-online.jp (Only in Japanese)

(Source: https://takano.jp/takano/shop/detail/614/)

Shinjuku Takano is another well-known chain of stores with a long history of delivering some of the best fruits in Japan. While there are numerous stores located in Kanto, Kansai, and Tokai regions of Japan, their flagship store is probably the best place to become acquainted with the fabulous selection of gifts of nature. The store is located in Shinjuku and offers a variety of delicious products. If you are not in the mood for some fresh fruits, there is always an abundance of mouthwatering desserts, refined jams, and other delicacies to choose from. Shinjuku Takano`s Fruit Parlor is a must visit if you would like to try one of the uniquely tasty fruity parfaits. Shinjuku Takano's ​musk melon parfait and pudding à la mode can satisfy even the most exquisite taste.
Sun Fruits: Midtown Store
Address:Tokyo Midtown Galleria B1, 9-7-4 Akasaka, Minato-ku, Tokyo
Website: http://www.sunfruits.co.jp/shop/tenpo/?s=a1tokyomidtownshop (Only in Japanese)
Online store: http://www2.enekoshop.jp/shop/sunfruits/ (Only in Japanese)



(Source: http://www.sunfruits.co.jp/shop/tenpo/?s=a1tokyomidtownshop)

Conveniently located in Roppongi area, this specialty shop will surely satisfy your cravings not only for delicious gifts of nature, but also for exquisite sweets, cakes, tarts, jams, and fresh juices. Sun Fruits, like the other stores previously mentioned, offers an online shopping experience that allows you to select and order fruits from the comfort of your home.

We have introduced some of the most well-known fruit parlors. Visiting one of them will undoubtedly be a memorable experience. In Japan, a luxury fruit is more than just a delicious result of farmers' dedication to perfection; it's also an important part of the culture of gift-giving. Fruits are especially popular as gifts during the ochugen and oseibo seasons. if you would like learn more about the culture of gift-giving or need some etiquette advice, be sure to check our guide: "Gifts for Japanese Businesspeople: Etiquette Tips for Expats."
​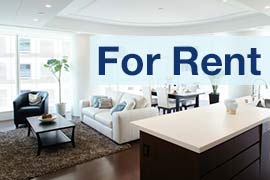 Listings of High-end Rental Properties for Upscale Professionals Living in Tokyo.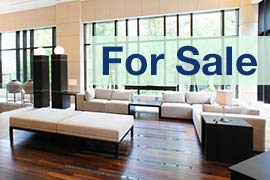 Listings of High-end Properties for Sale for Upscale Professionals Living in Tokyo.