Japanese cooking classes in Tokyo - Learn how to cook Japanese food
Poste date: Tuesday, January 28, 2020
Japanese food is generally considered a healthy, flavorful way to eat with a wide variety of types of dishes, ingredients, and flavors to choose from. And, there are lots of restaurants in Tokyo serving traditional Japanese food so you never run out of options if you like eating out. That said, if you like to cook at home but don't speak Japanese, trying to learn to cook Japanese food, especially using traditional Japanese cooking implements, can be challenging.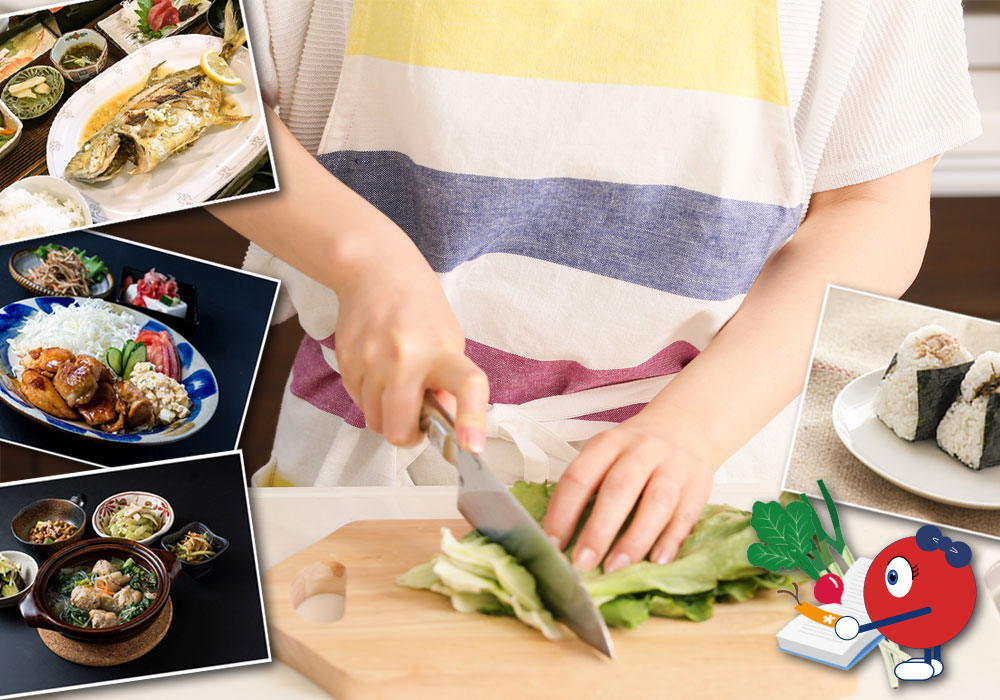 You want to cook this: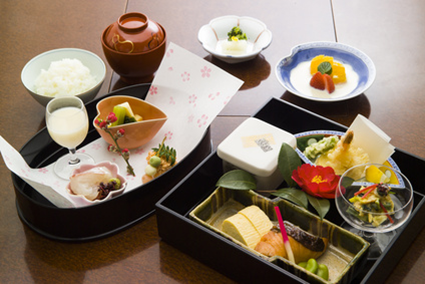 but only manage to come up with this: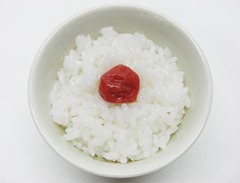 If the above describes your experience, then maybe you should attend a Japanese cooking class! Don't let this scare you. There are numerous cooking schools around Tokyo that offer classes in English as well as websites that help you connect with people who host meals in their homes where you can experience Japanese home cooking and even learn how to cook!
The Cooking Classes in Tokyo
If you want to make sushi, or any other kind of Japanese food, any of the below schools will get you started. All classes at these schools are offered in English.
School Name
Description

Tsukiji Cooking School

Enjoy cooking the most popular Japanese dishes using freshest ingredients straight from Tsukiji Market. The school is located next to the world-famous Tsukiji fish market. Classes are in English. Known as the best cooking class for Foreigners in Japan.

Simply Oishii Japanese Cooking Class

This is a cooking class for a small group held in a private residence located in central Tokyo (short distance from Shibuya and Shinjuku). If you are interested in learning Japanese home cooking in a casual and relaxed atmosphere, this is the perfect place. Come and experience the simply "Oishii" (Delicious) cooking class!

Japanese Cooking Salon inwei

5 minute walk from Gakugeidaigaku station on Tokyu Toyoko Line
Provides Japanese Private cooking class in English. You can learn varieties of Japanese recipes from daily home cooking menus to menus you can use for parties. This cooking class will build up the lesson plan with you.

Buddha Bellies Cooking School Tokyo

Please check the lesson schedule on their homepage. Sushi and "Bento box" are becoming a big trend. Learning how to cook Japanese food could be the best souvenir to bring home from Japan. This cooking school offers a friendly, cozy, and intimate class environment.

CHAGOHAN TOKYO

There are many different cooking classes to select from. The concept is to teach the world the beauty of Japanese food and Japanese tea. With English speaking staff, students will have full support in learning Japanese food interacting with people from all over the world.

WASHO COOK

Shimomaruko: 1-5-17, Shimomaruko, Ota-ku, Tokyo
Lessons with Perfect Tips for Japanese Cuisine Cooking! The class designed for foreigners enables you to cook Japanese Home Meals within 20 minutes.
All seasonal, fresh ingredients and English instructions.

Tokyo Culinary Time

Omotesando, Koishikawa, Kayabacho, Urayasu, Oyamadai, Toyosu, Asakusa.
We offer various types of culinary activities alongside a knowledgeable guide and cooking instructors, to help you have a memorable experience and you'll be able to find just the right one for you. Any classes or food tours you take, you'll be immersing yourself in Japanese food and culture.

Tokyo Kitchen

Enjoy English speaking Japanese cookery class taught by Yoshimi Daido who has been cooking for more than 30 years. For expats who would like to begin learning how to perfect Japanese kitchen skills. Learn how to cook everyday dishes eaten in Japanese homes.

TOKI LABO

You can learn Traditional Japanese food and culture. Enjoy the original flavor of ingredients and excellent nutrition balance.

Air Kitchen

Over 500 cooking classes available in Japan. They cover Tokyo, Yokohama, Hokkaido, Kyoto, Nagoya, Osaka and Fukuoka. You can learn authentic Japanese food from locals. Vegans and Vegetarian's classes are also available.

Miwa's Japanese Cooking Class

Miwa's Japanese Cooking Class offers Japanese homemade dishes, Sushi rolls, Vegan dishes, Tofu dishes, Okonomiyaki, Tempura, and Tailored dishes. There is also a cooking class in a traditional Japanese house in Kamakura.

KIKI Japanese Cooking Studio

5 min. walk Ochiai-Minaminagasaki station Toei Oedo Line
You can enrich your life in Japan by having fun cooking! We offer various useful and nice cooking lessons in a homely private atmosphere for you. All courses includes 3 lessons; the lesson menu, time(day time and evening time) and date of each lesson are flexible to meet your needs and you can take short trial lesson first if you wish. For further information, please visit our homepage and select the lesson menu that you hope.
Washoku
A lot of cooking classes focus on "Washoku" or traditional Japanese food. You may be thinking sushi and ramen and that's part of it but there's much more to Washoku than just that.
You will learn things like the practice of "Ichiju-sansai" (one soup, three dishes), which is one basic format for washoku. Its elements are "ju" (soup), usually a miso soup with kombu (kelp), tofu, and bonito (dried fish flakes ), cooked rice; konomono (picked vegetables) such as radishes, and some other item such as baked fish.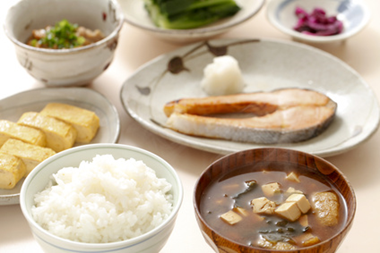 One thing to remember is that Washoku is traditionally served with each food item in a separate bowl or plate so that the different foods don't touch each other, unlike foods from many other countries where all the components are served on one large plate. The idea is that each flavor stands on its own and isn't mixed in with flavors from other food items that are intended to be eaten separately.
Traditional ingredients in washoku are of course rice, but also fish, a variety of locally grown vegetables, seaweeds, and very spare amounts of poultry and red meat. Spices and seasonings focus on soy sauce, sake and mirin, vinegar, sugar, and salt and occasionally ginger or other spices to mute some of the fishy flavors that occur when seafood is prepared.
The Home Meal Services
EatWith and Nagomi Visit are services that connect people over cooked meals in homes. EatWith provides this connection all over the world including Tokyo and Nagomi Visit is focused on Japan.
The way it works is that you find an upcoming event, register and pay for your meal on the website, and then go have a meal! These meals typically take place in someone's home and are a great opportunity for you to see what Japanese meals look like at home and also to make some new friends.
Try it yourself
After you've learned to cook Japanese –style, it's time to try it for yourself. You can obviously get ingredients for Japanese food at any grocery store or conbini in Tokyo, but you can definitely also find them at supermarkets catering to English-speakers so don't let a worry about not being able to understand stop you from using your new-found knowledge. Best of luck and tasty eating!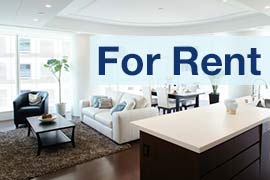 Listings of popular and luxurious rental apartments, condominiums, and houses designed with expats in mind.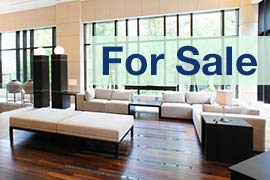 Listings of apartments, condominiums, and houses available for purchase in Tokyo.