Global Real Estate Investment - Tokyo ranked #1 in 2020
Poste date: Thursday, December 17, 2020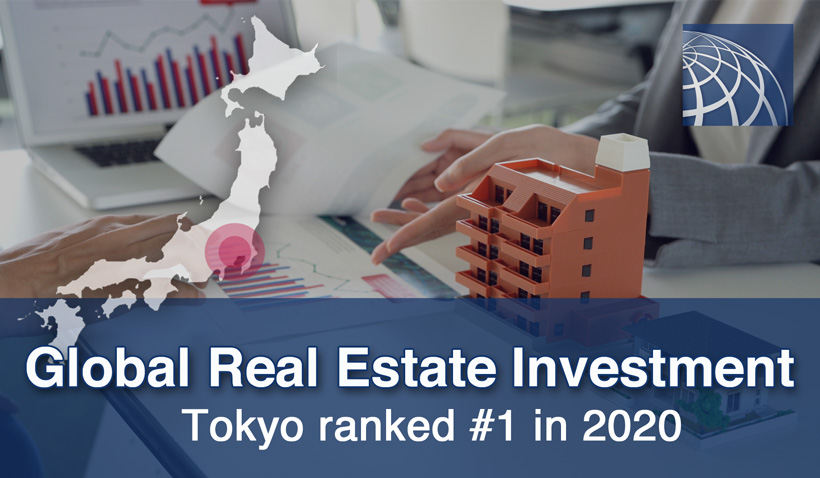 On December 2nd, 2020, Jones Lang Lasalle (JLL)—a real estate service giant—announced that commercial real estate investment in the Tokyo area for the period of January – September 2020 was higher than any other area in the world. For real estate investment, the Tokyo metropolitan area became the world's most invested in area with USD19.4billion in real estate investments. This brings the Tokyo metropolitan area up from its previous position of 4th place during the same period (Jan. - Sep. in 2019), with expectations that property investments in the area will remain strong into 2021. These results show that overseas institutional investors have been choosing Tokyo's real estate market, which has sustained less damage to its economy and is more stable than the markets of cities in Europe and the United States, whose markets remain uncertain due to the influences of the coronavirus pandemic.
Following Tokyo in second place is Seoul with USD14.2 billion and London with USD13.4 billion in third place. New York, which was at the top of the rankings in 2019 during the same period last year, fell to fifth place. According to JLL, this is the first time since the financial crisis (after the collapse of Lehman Brothers in September 2008) that Tokyo has been in the first place throughout three quarters in one year.
World's highest ranking cities for Real Estate investment
| | | |
| --- | --- | --- |
|   | Jan. - Sep. 2020 | Jan. - Sep. 2019 |
| #1 | Tokyo | New York |
| #2 | Seoul | Paris |
| #3 | London | Seoul |
| #4 | Paris | Tokyo |
| #5 | New York | Los Angeles |
Source: JLL
The percentage of the overseas investors who made a direct investment in real estate in Japan was 38% for the period of January to September (2020). This is an increase far above the 21% for the previous year's period from January to December (2019). JLL has observed that in addition to investments in office properties—that accounted for a major portion of overseas investment—investments are recently being directed to logistics facilities and housing properties that are expected to grow regardless of the influence of the coronavirus pandemic. Another observation is that the yield of investment in the Japanese real estate market is relatively high and it may appear attractive for overseas investors.
Comparing investments, according to the usage of real estate nationwide in Japan, between the period of January-September in 2020 and the January-December in 2019 shows; investment in logistics facilities are at 30% (up from 19% in 2019), housing properties are at 22% (up from 13% in 2019), offices are at 31% (down from 40% in 2019), and commercial facilities are at 7% (down from 14% in 2019).
In the real estate investment market, there was a possibility that overseas investors' activities would slow down due to the travel restrictions caused by the new coronavirus pandemic. However, the demands in logistics facilities and rental apartments in the Tokyo metropolitan area increased and stabilized due to the increase in online shopping and the prolonged stay-at-home and work-from-home period. Overseas investors based in Japan seem to have recognized such trends and started to prefer the stable real estate properties of the Tokyo metropolitan area to those of cities in Europe and the United States—where uncertainty and an economic slowdown are increasing.
Regarding the market outlook for 2021, JLL observes that standby funds for investment are increasing due to monetary easing by the central banks of each country, and that such funds will continuously flow into Japan, where the political aspect is stable, and the market size is large. While nobody can predict when the coronavirus pandemic will end, JLL expects that the Japanese real estate market will remain relatively firm compared to other country's markets.
*Reference: Nihon Keizai Shimbun Electronic Version (December 2, 2020), The Sankei Shimbun Electronic Version (December 5, 2020)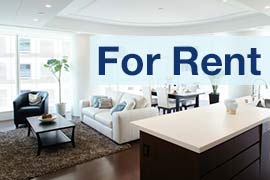 Listings of popular and luxurious rental apartments, condominiums, and houses designed with expats in mind.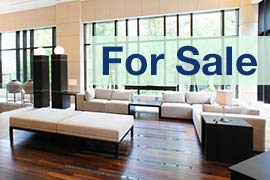 Listings of apartments, condominiums, and houses available for purchase in Tokyo.