How to Sell Your Home in Japan for More Money
Poste date: Friday, November 12, 2021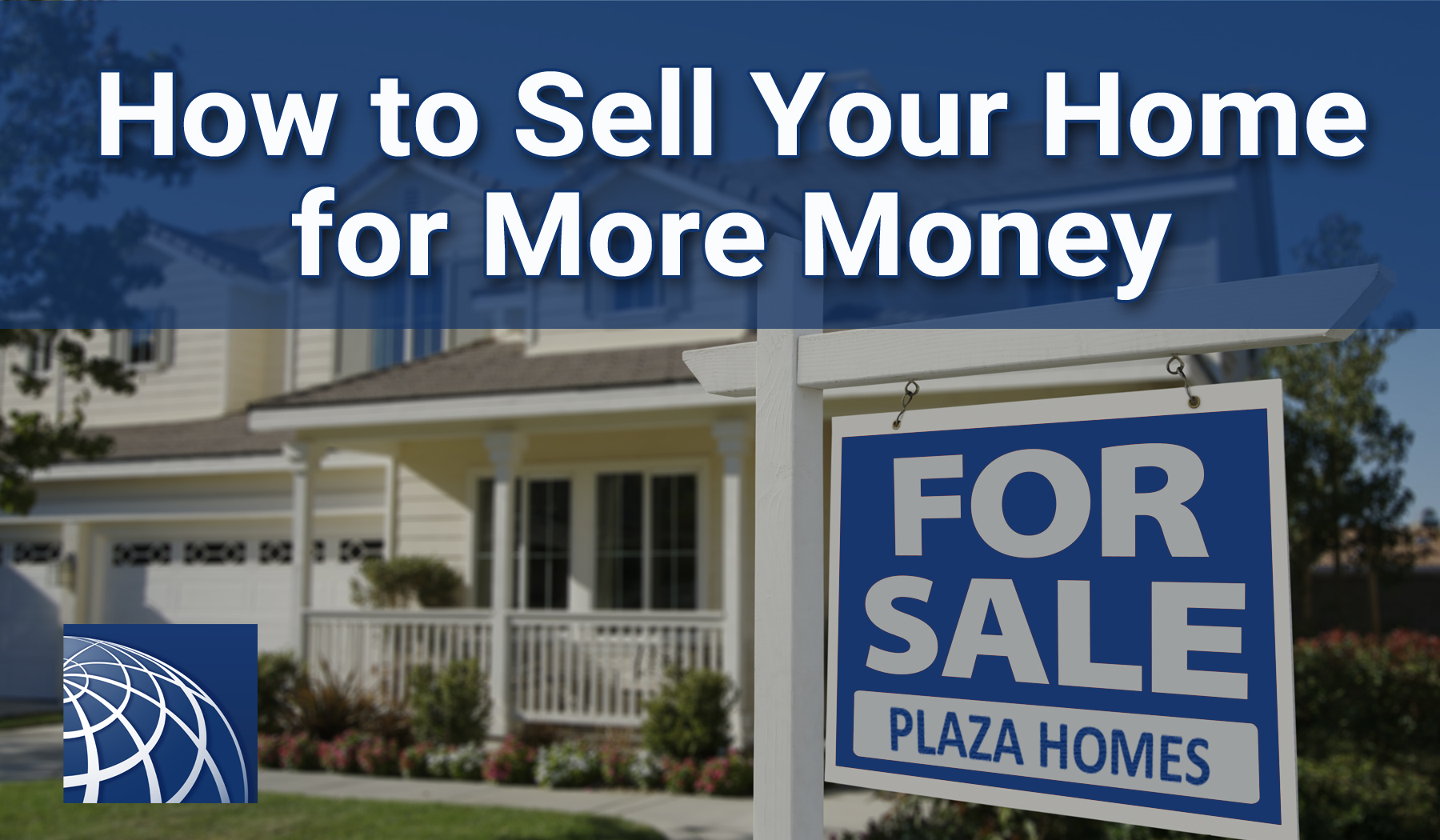 For smooth sales of your real estate property in better terms, it is important for you to understand the flow of a real estate sales transaction and prepare for your actual transaction in advance. For those who are considering selling a real estate property in Japan, we here show some tips to sell real estate as high as possible and as fast as possible, such as the tips for choosing a desirable real estate company, adequate pricing for sales, and how to advertise the property.
1. When is the best time to sell real estate?


The reasons for selling real estate vary depending on the circumstances of the seller, but by checking the movement of the real estate market in advance, you can measure the timing for a better sale.
How has the spread of the new Corona virus infection and the hosting of the Tokyo Olympic Games affected the real estate market and the price trends in 2021. Looking at "Trend of the contracted price per m2 of preowned condominium apartments in the Tokyo Metropolitan Area" released by East Japan Real Estate Information Network Systems (East Japan REINS), the prices have started to rise mainly in central Tokyo due to rising demand and investment needs and are currently maintaining an upward trend, although prices declined temporarily in April 2020 due to the self-restraint of business activities among the real estate industry under the COVID-19 Disaster.



The current rise in real estate prices is considered as a good time for a sale. It is unlikely that this upward trend will decline sharply most recently, but it is difficult to predict how long this uptrend will last because the price of real estate is affected in various ways. So, we recommend that you consult a real estate company who is familiar with the area of your property to determine when to sell.

Selling Your Apartment, House or Commercial Property in Japan>>


2. When moving out of home, do you "buy first" or "sell first"?


When considering changing their homes, many people are concerned about the question of how to proceed with "selling the current property" and "buying a new one". It is possible to proceed with the sale and purchase in parallel, but it is difficult to adjust the timing of both, and as a result you will "sell first" or "buy first", and you may have to deal with the timing of selling and buying according to the situation.
In case of buying first
Advantages
You can take enough time to buy a new property.
You can sell your current property after moving to a new property, so there will be no rent burden for temporary housing.
Since you sell your current property under the vacancy status, you can perform house cleaning and home staging for better viewing and impression.
Because the property is vacant, it is not necessary for you to attend and take care of the applicant visits.
It is easy to schedule the applicant visits, so more applicants can visit the property.
Since the applicants can take enough time to visit and view the property, it is easier for the applicants to proceed with careful consideration for their purchase.
Real estate companies can conduct open houses and encourage more applicants to visit and view the property.
It is easier for you to plan a new life in a new property.
Disadvantages
Because the sale price is undecided, it is difficult for you to plan the funds for buying a new property.
When you have a housing loan balance of your current property and you want to take out another housing loan for your new property, you will have a double loan repayment period with two housing loans, and you may have to prepare some down payment.
Financial institutions may ask you to repay the existing loan balance at one time within a certain period of time, and loan repayment (or a sale of the current property) within the period may be your burden.
Even after the current property is vacant, you may have to continue to pay some fixed expenses such as condominium management fee and insurance fee.
Even after the current property is vacant, you may have to continue to pay some fixed expenses such as condominium management fee and insurance fee.
* In order to proceed with the way of buying first, you will need some financial leeway.
In case of selling first
Advantages
Since the sale price of your current property is determined and it is clear how much will remain at hand, you can make a reasonable financial plan for buying a new property.
There is no risk of a double loan repayment, so you don't need to rush to sell the current property and you can take time to sell it in the desired condition.
Disadvantages
If the sale of the current property is completed, it is necessary for you to move out before the delivery of the property. So, when you cannot find a new property to move in, you will have to pay the rent for a temporary home, and the moving expenses will be doubled because you will have to move to the temporary home and to a new property later.
Since the current property is being sold while you are living in, it is necessary for you to take time and effort to prepare for the applicant's visits, to clean the rooms at the time of their visits, etc.
Even if you find a desirable property to relocate, you cannot immediately enter a purchase contract.
Even if you find a desirable property to relocate, you cannot immediately enter a purchase contract.

It depends on individual circumstances such as the reason for the sale and the time to spare, but we recommend the way of "buying first" in terms of real estate sales. In addition, when the real estate prices are in the upward trend like in central Tokyo today, slower you sell your house, the higher you may be able to sell.


3. Ask a reliable real estate company for a mediation service


Ask multiple real estate companies for assessment of your property for sale. If you tell your property information on the internet or over the phone, real estate companies will conduct free assessment service of your property for sale.
There are two types of property assessments, which are "Simplified Assessment" and "On-site Assessment". "Simplified Assessment" is a data-based assessment such as based on the information described in a certified copy of the register (location of the property, land and building area, name of the condominium, number of floors, etc.) while "On-site Assessment" is an in-depth assessment by actual visit to the property, checking, investigating, and assessing the status of the property. If you choose a simplified assessment, assessment of your property may only take 1-2 days. 
We recommend that you ask for a simplified assessment to various real estate companies first, and then you select some companies to ask for an on-sight assessment after comparing their proposed assessment prices, the grounds of their data, their responses until the assessment, etc., and finally you select a company to request for mediation service to sell your house among them.

◆Tips to choose the right real estate company for you


-Is the company familiar with the type of the property for sale or the property location?
Real estate companies have their own speciality of the types and areas of properties. See the website of the real estate companies and check whether they are handling many properties in your neighborhood, what kind of properties they are good at, such as detached houses, apartments, investment properties, etc. Also check with their sales agents about their sales performance in the area of your property.
-Can the company advertise your property widely and effectively?
In order to find a buyer, it is important to promote your property so that the buyer can easily see the property information. Real estate companies conduct promotional activities of your property using media such as their own websites and various real estate information websites. High-quality, great-looking photos will make a good impression on buyers. VR images and panoramic images that can check the inside of the property 360 degrees have an appealing power because you can see the inside spaces all over and feel the atmosphere of the rooms realistically. There is also a method called home staging that makes the property look attractive by placing a good selection of furniture in the room. Ask a real estate company what kind of promotional activities are possible and choose the right company that may promote your property more effectively.

-Isn't the assessed price by a real estate company significantly different from those of other companies?
Once you have got the assessed prices together with their evidences from various real estate companies, choose a company presenting the reasonable assessed price that is not significantly different from those presented by other companies. A real estate company may offer a higher assessed price which attracts the seller so that the company can have a request from the seller for sales mediation service. If you start to sell your property too high, you will have difficulty to find a buyer and will not be able to sell it unless you reduce the price, so you will waste a lot of time as a result.
-Is the sales agent reliable having a lot of real estate knowledge and experience?
When selling a property, one sales agent is usually in charge of one property from sales activities to negotiations, making a contract, and delivery. Because the skill of the sales agent may be a big part of a successful sales transaction, it is important for you to choose a sales agent who you can trust.
◆Points to be checked on sales agents
Are they explaining the evidence for the assessed prices or familiar with the market or market price around the property location?
Are their explanations easy to be understood? Are they answering your questions in an easy-to-understand and careful manner?
Are their responses to your inquiries and questions quick?
Are they giving you some advice from the seller's point of view?
Are they familiar with the business custom or expertise in real estate transactions, and are they qualified as a real estate transaction specialist?
4. Determine the right sale price


The assessed price offered by a real estate company is a price at which the property seems to be sold within about 3 months judging from the market situation. Based on the assessed price, the real estate company proposes the sale price again taking into account the seller's requests and the estimated period of time to be sold, but the seller determines the sale price ultimately.
When you want to sell your property as high as possible even though it takes time, you can sell it at the desired sale price even if it is higher than the market price.
If there is a certain deadline of the sale period, it is better to have the image of selling at a price slightly higher than the assessed price, and when you cannot find a buyer within the period of time, it is better to review the price and also to have the image of by when to sell it.
Another thing you need to be aware of is that, in a sales transaction of real estate, the applicants who have an interest in a property often negotiate some discounts saying, "We buy it if you give us some discounts". So, we recommend that you set the sale price higher than a salable price taking into account the applicant's possible discount requests.

5. Make your room attractive


 If you live in a property for sale, it is better to clean it in advance and welcome the applicants in a beautiful state as much as possible so that the applicants can have a good impression of the property. In particular, the entrance, living room, kitchen/bathroom, and balcony are main places that the applicants want to check. If there are some dirty looking places in your property, it creates a poor impression and a reason for discount negotiations as well. Keep the storage spaces clean and in order before the applicants visit to see them. Turn on the lights in the rooms at the time of the applicants viewing. It is a good way to create a bright impression of the property. In addition, the household odors such as the smell of cigarettes and pets will also be a negative factor, so let's remove such smells by ventilation and deodorants.
When your property is vacant, you can use a professional house cleaning, a home staging service described above, or a virtual staging service to install good looking furniture in VR images to make your property attractive.
Depending on the condition of the property (interior rooms), it may be sometimes better to renovate it, but the details of the renovation may not suit the buyer's tastes or requirements, so we recommend that you consult with a sales agent before making your decision.


It is generally said that the sale of real estate takes about 3 months, but you may entrust to a real estate company most of the transaction process from sales activities to making a contract, and delivery. So, choose a reliable real estate company to sell your property in better terms.
We at PLAZA HOMES support the sale of real estate with careful handling and consideration of each customer's worries and requests. We also offer free assessment of real estate prices in confidentiality, so please feel free to contact us.

Free property valuation & consultation>>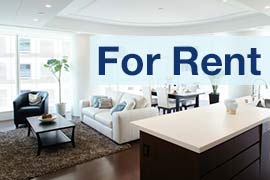 Listings of popular and luxurious rental apartments, condominiums, and houses designed with expats in mind.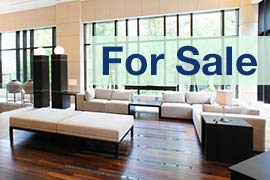 Listings of apartments, condominiums, and houses available for purchase in Tokyo.