Important Notice: Concerning preventative measures against the Coronavirus infection
Poste date: Friday, January 8, 2021
Request to all Customers
Thank you for your understating and cooperation in taking the following measures to prevent the spread of Coronavirus and enabling us to protect you—our important client—and our staff.


-Our staff are required to wear masks to protect themselves from the virus. We would like to ask for your cooperation by taking part in infectious disease countermeasures such as wearing masks and disinfecting your hands during property visits.
-If you have recently traveled to foreign countries which are currently areas of refused entry, or have been in contact with someone who has, within 14 days of your planned visit to our offices, we would like to ask that you inform us prior to your visit. In some cases, we may have to postpone the date of your visit until 2 weeks have elapsed (i.e. the virus's incubation period).
-To avoid any possible risk of spreading the virus, antibacterial spray and sanitizing wipes are available in our cars and at meeting tables during property viewings for your use.
-In order to prevent further spread of the Corona Virus, until February 7th 2021, our business hours will be changed to 10:00 - 16:00. On Sundays and public holidays we will be closed.
Thank you for your understanding and cooperation.

PLAZA HOMES, Ltd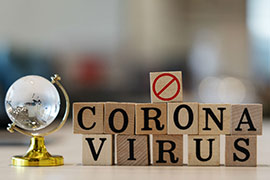 If you think you may have contracted the Corona virus, please contact a consultation center before visiting the clinic, doctor, or hospital.