Housing Loan FAQ for foreigner's real estate purchase
Poste date: Monday, February 3, 2020
We receive many inquiries about getting a housing loan from a Japanese bank at a lower interest rate from foreign customers who are considering purchasing real estate in Japan.
We contacted a bank loan representative–who has experience providing foreigners with housing loans–about some of the most frequently asked questions by foreigners, such as borrowing rates and conditions. Please use this as a reference when considering a housing loan.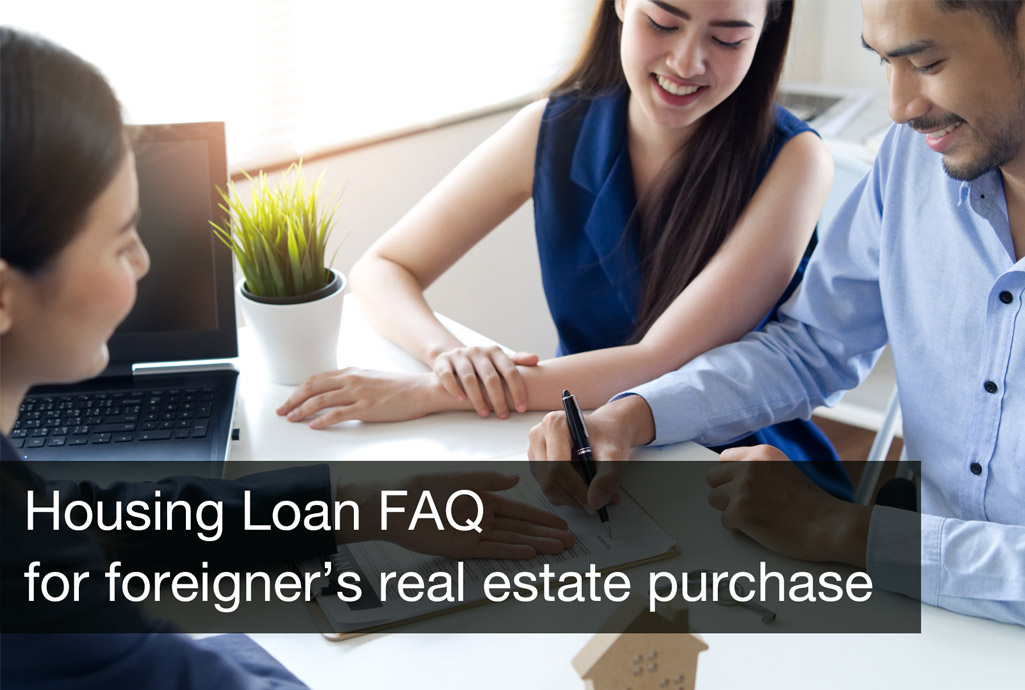 Here are some questions that a loan representative of bank is frequently by foreign clientele.
Q: What have you observed about foreign nationals getting bank loans in Japan?
Answer
We have observed that many of them are:
- Those who feel that Japan's borrowing rates are lower than in any other countries
- Those who feel real estate prices in Japan are relatively inexpensive from a global perspective
Q: Are there any other fees that should be compared and taken into consideration in addition to borrowing interest rates when getting a housing loan?
Answer
These include:
-Handling fee at the time of getting a loan
- Insurance premiums for Group Credit Life Insurance
- Guarantee fee
Handling fees, mentioned above, will vary from bank to bank making it another point to be compared in addition to loan interest rates.
Q: If you are a foreign national and would like a consultation for a housing loan, are there any general requirements?
Answer
General requirements are mostly:
-To be able to communicate in Japanese or English when signing a contract.
-To currently be living in Japan.
* We have observed that some banks require a permanent resident status in Japan in order to accept a loan application. Some banks can accept it without permanent resident status. Please consult with each bank individually.
Q: Do banks offer any kind of preferential interest rates?
Answer
-Preferential interest rates may be provided depending on your account balance and the loan amount. For more information, please contact the bank directly.
Q: In the loan review, there are requirements for a loan borrower and requirements of the property. How are loans reviewed?
Answer
A comprehensive examination for decision may be performed in addition to the examination of:
- Whether a loan borrower has a stable annual income in Japan
- Whether the property is within the area covered by the bank
Q: Can a loan applicant consult with a bank in a language other than Japanese?
Answer
In languages other than Japanese, you may be able to consult in English. Some banks have limited branches that can support you in foreign languages, or they may be available in other languages. For more information, please contact each bank individually.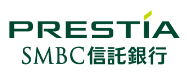 Shinsei Bank: PowerSmart Home Mortgage https://www.shinseibank.com/english/housing/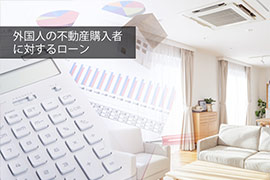 We would like to introduce financial institutions that offer mortgage loans to foreigners and provide support in accordance with your request and funding plan.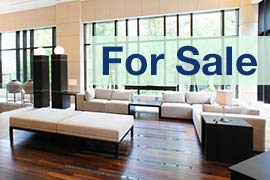 Listings of apartments, condominiums, and houses available for purchase in Tokyo.