Insurance for Flood Disaster (water damage) caused by heavy rain, typhoons, and others
Poste date: Friday, October 27, 2023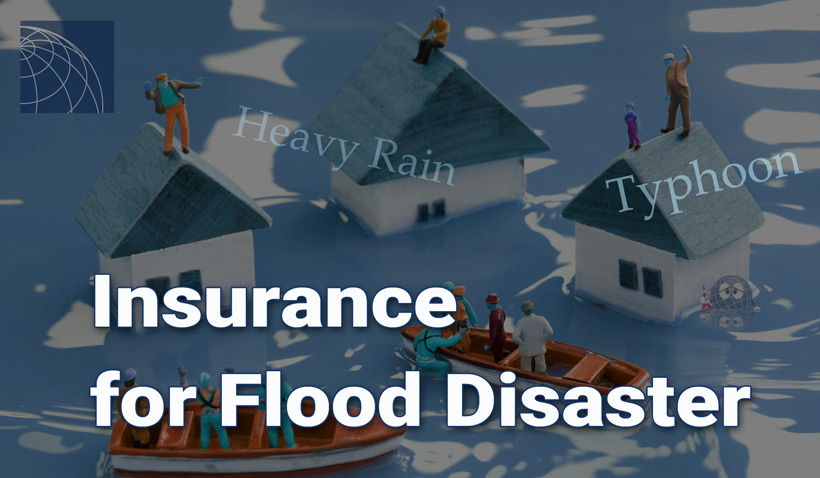 Over the past few years, large-scale flood damages have frequently occurred in various parts of Japan due to typhoons and local heavy rains. Almost every year in some part of Japan there is heavy rainfall the likes of which is only seen once every few decades and due to this heavy rainfall, the risk of flooding, landslides, and the flooding of roads and houses are becoming more and more inevitable. How much of the damage caused by abnormal weather to a home will be covered by home insurance? In this article, we will show you how to choose a home insurance plan that will cover flood damage to a building and household goods, and the differences between each insurance type according to various damage risks.
What is home insurance (fire insurance)?
Insurance, that is not life insurance, that covers damage to a building and household goods, is generally called fire insurance. The coverage provided by fire insurance is not limited to damages caused by fire, but also covers a wide range of damages caused by natural disasters such as lightning strikes, wind and water disasters, theft, breakage, explosion, and more. Many fire insurance plans today allow you to customize your coverage in detail, allowing you to tailor your insurance plan to your needs.
Scope of Fire Insurance Coverage
Fire Risks

Fire, lightning strike, burst, explosion

・A house has been burnt down by an accidental fire or by catching fire from a neighboring house.

・Home appliances have been damaged by lightning strikes.

・A gas leak has caught fire and caused an explosion.

Wind Disaster Risks

Typhoon, tornado, hail, snow, etc.

 

・Strong winds have broken a window glass

・Home appliances are no longer functioning due to rainwater blown in from the broken window.

Water Disaster Risk

Floods, storm surges, landslides caused by typhoon, storm, etc.

・Heavy rain has caused inundation above floor level.

・A house has been damaged by sediment flow due to landslides caused by heavy rain.

Risk of Theft, Water leakage, etc.

Theft, Water stain,

Collision of objects from outside the building, etc.

・A house has been broken into by a thief.

・A room has been flooded due to a failure by the water supply and drainage facility.

・A water leakage on the upper floor of the apartment building has damaged the building and the household goods.

Risk of breakage, etc.

Case of accidental damage, etc.

・A child accidentally has broken something when playing in a room.

・A vacuum cleaner has bumped against a door and damaged it during cleaning.
What is flood insurance coverage for damages caused by water disaster?
For the water disaster risk in the table above, you can be compensated for damage to your house or household property due to typhoons, storms, floods caused by heavy rains, snowmelt floods, storm surges, landslides, falling rocks, etc.
Selecting an object for insurance
For fire insurance, the object to be covered is called "object of insurance". You can choose the object of insurance from the following 3 types: (1) building only, (2) household goods only, and (3) building + household goods. Depending on your choice of object for insurance, the damage to be covered in the event of a water disaster may vary.
① Building Only

Things that are attached to the building structure and cannot be moved

Gate, fences, storage, garage, tatami mats, floors, floor heating, built-in kitchen, electricity/telecommunication, gas, air conditioning and heating

② Household goods only

Things that are placed in the building and can be moved

Furniture, home appliances, clothing, bicycle, curtains, etc.

③ Building + household goods
*In the case of rental housing, fire insurance for building is often covered by the lessor, so it is common for a tenant to select "household goods only".
Requirements for flood insurance coverage claim payout
Flood insurance coverage generally has requirement that need to be met to receive a claim payout, and payment of a claim for those with insurance coverage is made only when the damages meets certain requirements.
Requirements for a claim payout
- In the event of "inundation above floor level" or "inundation more than 45cm above ground level".
- In the event that you suffer damage more than 30% of "Re-procurement cost" of the building (household goods).
It should be noted that a payout of your insurance coverage may not be made unless the damage situation meets the minimum requirements, even if sludge accumulates under the floor of your house due to flooding, or your house is damaged by a sediment disaster.
Do you really need flood insurance coverage? - Check the Hazard Map for possible risk.
The Hazard Map (damage prediction map) published by the Ministry of Land, Infrastructure, Transport and Tourism and local governments shows the extent of possible damage caused by flood disasters and sediment disasters that are expected to occur in each area. Since it is possible for us to confirm the extent of the predicted flood damage in the specific area, it is effective to determine whether flood insurance coverage is necessary or not.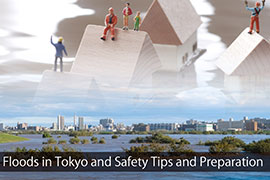 Japan, located in the eastern end of Monsoon Asia, one of the world's rainy regions, has an average annual rainfall of 1718 mm, which is about twice the global average (880 mm).
In real estate transactions, it has been mandated by law from August 28, 2020 that the location of a real estate property (for sale or lease) in the Flood Hazard Map shall be shown and explained before the contract. Against the backdrop of large-scale flood damages that have occurred frequently in recent years, it is becoming increasingly important to check the flood risk of the property location before signing a contract when purchasing and leasing real estate property.
Easily mistaken damages that are not included in flood insurance coverage
The following damages are not covered by flood insurance even if the damages are caused by a water disaster.
*However, they can be covered by adding a special separate contract to flood insurance.
■ Damage caused by a water stain or leakage
The damage caused by leakage due to a clogged toilet, damage to a drainpipe, etc., or water leakage from the upper floor of an apartment building is covered as "water stain".
■ Damage from tsunamis and landslides caused by earthquakes
The damage from tsunamis and landslides caused by earthquakes is not applicable to water disasters but they are covered by earthquake insurance. In areas where there is a risk of tsunami, we recommend that you take out earthquake insurance in addition to fire insurance.
■ Damage caused by wind, snow, and hail
Damages such as broken glass caused by typhoons and storms falls under "wind disaster". When a house is damaged due to hail or heavy snow, it falls under "hail or snow disaster".
Fire insurance can be customized to prepare for various risks as shown in Scope of Fire Insurance Coverage. In general, if you widen the scope of insurance coverage, the premium costs will increase. So, we recommend that you carefully check the possible risk of any disaster and consider the balance between insurance coverage and insurance premiums.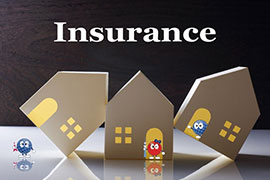 An explanation of the basic coverage and cost of a typical insurance policy for home or rental, including a list of English-speaking insurance agencies in Tokyo.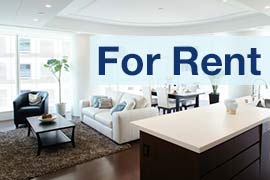 Listings of popular and luxurious rental apartments, condominiums, and houses designed with expats in mind.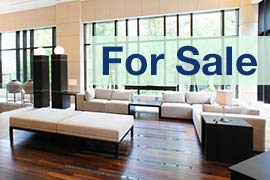 Listings of apartments, condominiums, and houses available for purchase in Tokyo.