Where to Find Tailor-Made Suits in Tokyo
Poste date: Wednesday, October 19, 2022
The denizens of the Tokyo metropolis are some of the best-dressed in the world. Regardless of age, people in Japan don't leave the house looking anything but professional–from school kids in uniform blazers and job-seeking university students in their "new recruit" suits, to office ladies in pencil skirts and pumps and the throngs of soberly-dressed businessmen.
Everyday attire is just that much more formal in Tokyo than the rest of the world. If you're visiting on business or an expat based here for work, then you'll want to make sure you look the part.
Japanese Clothing vs Western Body Types
One challenge to suiting up, however, is finding a suit that fits. While there are retailers for office wear to be found on nearly every street corner of busy districts like Shinjuku, Ikebukuro, and Ginza most professional clothing in Japan is, understandably, designed with the Japanese body type in mind.
The average height in Japan is 170cm (or just over five feet, seven inches) for men and 158cm (five-foot-two) for women, and the average adult BMI is around 22.6. So if your measurements lie outside this range, it can be a challenge to find ready-made suits that are actually "ready to wear".
Even for westerners with fit or slim body types, ready-made professional wear can be tight in the shoulders and chest or run too short for arm and torso length.
Fortunately, Tokyo is also home to a wide range of tailoring services, from clothing alterations and made-to-measure suits to fully bespoke professional wear.
Important Words to Know for Suit Shoppers with Limited Japanese Skills
When seeking out tailoring services, there are a few important keywords to remember, as you can see, they are Japanese-English.
フルオーダー (full-order) : It means a fully bespoke suit. Everything from the cut of the lapels to the stitching and trim are personalized to your wishes. Bespoke suits require much more time to make than a made-to-measure suit and a high level of expertise from the tailor. One of the main features of a full order is the " basting " process, which is used to create a beautiful suit style.
イージーオーダー (easy-order) : After selecting fabrics, we select the closest pattern from the samples based on the customer's body shape and measurements, and try it on. We then pin the garment to confirm that the garment is correct for the customer's body shape. After selecting the silhouette, design, details, and options, the garment is sent to the sewing factory. Most suits are machine-made. Since the factory's pattern is the basic standard, there is a limit to the amount of fine adjustments that can be made, and it is undeniable that the customer and the fitter may end up with a different image of the finished suit.
パターンオーダー (pattern-order) : You will try on ready-made (sample) suits in a size close to your own body. Tailoring is done by altering limited areas such as length and sleeve length for jackets, and waist and pant length for pants (or a little design or buttons, depending on the store) within acceptable limits. Perfect fitting cannot be expected, but the low price is our selling point. We will try on sample suits so you can get an idea of what the finished product will look like.
お直し (onaoshi): It is the Japanese word for alterations. If you want to get a dress shirt that's too baggy taken in, or let out a seam that's too tight, look for a shop that offers O-naoshi
Luxury Tailors in Tokyo
A fully bespoke suit is the height of luxury, and one that you can certainly enjoy in Tokyo. However, if you are not well-versed in custom suits, you may want to go with the recommendations of a professional stylist to find the best look for your body type. Fortunately, there are plenty of tailoring shops ready to serve you.
Looking for a stylish suit but worried about getting lost in all the options? Azabu Tailor is a trendy made-to-order suit company that offers three main suit styles with clear explanations for the differences in shoulder fit, button placement, pocket size, sleeve length, and silhouette cut. The website is available only in Japanese.
CAID, which has been in business for over 20 years, aims to pass on its skills and sense of style from generation to generation under the theme of "Timeless", and to further evolve its original craftsmanship. The shop is located in Shibuya.
http://www.tailorcaid.com/index.html
For almost 80 years since its establishment, Ginza Eikokuya has been chosen by people who value "trust" and feel that "Ginza Eikokuya is the best choice. Thanks to their clients' trust, Ginza Eikokuya is one of the world's top-class tailors of fully custom-made suits. The website is available only in Japanese.
https://eikokuya.co.jp/customsuit/
Ginza Tailor offers all that an expat professional could desire in a fully bespoke suit, in addition to fluent English language service and a convenient online reservation system for consultations. Their elite tailors have received numerous awards for technical skill since the company was founded in 1935.
Isetan Men's in Shinjuku is an upscale Japanese department store dedicated solely to men's fashion needs. It has everything from personal shoppers to image consultants–think fashion stylist but for your entire life–and suit shops galore, offering made-to-measure suits from a number of high-end tailors and fashion designers
https://cp.mistore.jp/global/en/shinjuku.html
Only Premio was founded in 1970 in Kyoto. This is the biggest suit shop in Yuraku-cho. Their website is full of information. Two kinds of tailored suits (Tailor Made/Custom and Minimal Order/Made-to-Measure) are available. Since they were founded in Kyoto, they offer Kyoto Styles as well, for example Kimonos made of fabrics for suits and vests made of "Nishijin-ori" or "Kyozome" (traditional fabrics from Kyoto).
https://only.co.jp/lp/yurakucho/en/
Enjoy the service of a personal stylist at Sarto, which offers made-to-measure suits and alteration services at all of their locations. All of their made-to-measure men's suits, jackets, and pants come with free alteration services up to ten years after purchase in case you later need your suit to be taken in or let out. Their Ginza shop also has a cobbler on-site for perfectly fitted shoes and dress shoe repairs. The website is available only in Japanese.
Tagaru is a Tokyo tailor with two locations in the fashionable neighborhood of Ebisu and Daikanyama. For their made-to-measure suits they stock an exhaustive selection of quality suit fabrics sourced from all over the world. Although Tagaru doesn't have English speaking staff members, in true Tokyo form, there are translation devices available in store. The website is available only in Japanese.
Tailor Fukuoka has been making fine suits for Tokyo professionals since 1954. Their made-to-order designs can be tailored for individuals up to 190cm (six-foot-two) at no additional cost. Located in Ginza, Shinjuku, Aoyama, and Kichijoji. The website is available only in Japanese.
https://www.tailor-fukuoka.com/
Stores in Tokyo where You can Buy Inexpensive Suits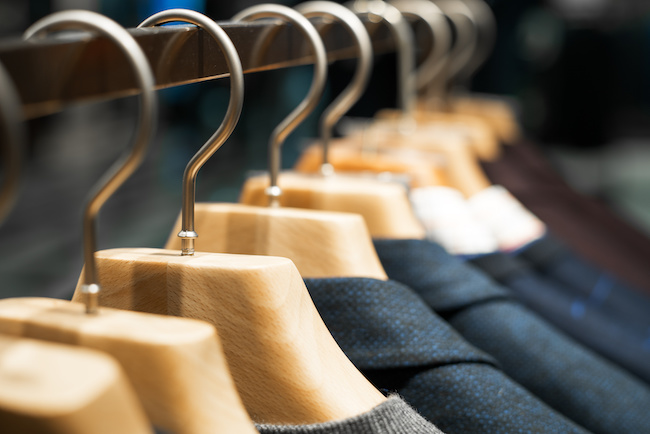 The following list is of stores where you can buy suits at relatively affordable prices. They are a national chain, so there may be one in your area. All websites are available only in Japanese.
A suit mass merchandiser with name recognition and sales experience. They offer suits made of functional materials, such as washable ones and durable ones. Large sizes are also available. In terms of price range, they offer a wide range of low-priced and expensive lines.
Aoyama is a mass retailer that focuses on the quality of our suits and offers a wide variety. They offer a wide range of price points from low-priced lines to high-end price lines, stretchy, durable, washable functional materials, suits made of imported fabrics, and a wide selection of sizes, from large to small.
KONAKA offers low-priced and high-priced lines of suits, as well as stretchy, stress-free suits. They provide the designer brand "Donato Vinci" based on the concept of Italian classics. Donato Vinci suits are tailored with a focus on tailoring, giving an elegant style.
Sakazen offers standard sized to big-and-tall men, as well as plus-sized women. In addition to a selection of business suits, they also have casual wear and shoes. With a sizeable number of shops located throughout Tokyo and beyond, Sakazen is not hard to find. Please choose "English" on the top bar in the link.
SUIT SELECT is Konaka's suit retailer. They offer suits that can be washed by machine, suits with references to Naples-Italy, trendy suits, and suits with high functionality and design.
This mass retailer combines quality and fashion. Prices start from low, and the suits are fashionable and comfortable. A wide range of suit silhouettes are available, including slim and standard.
About PLAZA HOMES
From tailoring and other professional services to the most comfortable places to live, PLAZA HOMES has all the English-language resources you need to get settled in Tokyo. Let our highly experienced staff assist you in finding the most suitable property for your wants and needs.
If you're a newly arrived expat in Tokyo, why not celebrate your new start with a professionally tailored suit from one of the many excellent menswear shops that the city has to offer? Check out PLAZA HOMES for information on the nearest location to you and more.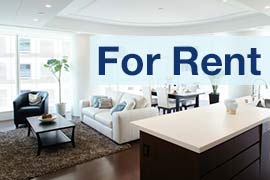 Listings of popular and luxurious rental apartments, condominiums, and houses designed with expats in mind.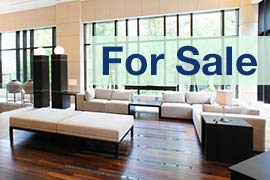 Listings of apartments, condominiums, and houses available for purchase in Tokyo.