10 Best Tokyo Flea Markets for Bargain-Hunting
Poste date: Tuesday, April 25, 2023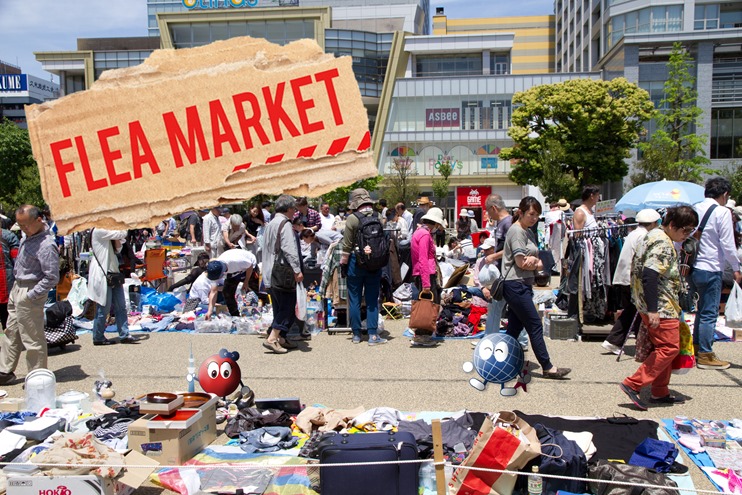 There are many different ways to experience the culture of a foreign place, but nothing gives quite the same insight into local pop culture, history and everyday life as a flea market. Tokyo has plenty such gatherings (known as "furima" in Japanese) on offer, so whether it's antiques, local fashion, interesting household items or even fresh produce you're looking for, you're bound to find it.
>> What is Mottainai? The Japanese Meanings and Expressions
Wherever you are, it's fun to spend a few hours on a weekend hunting for anything from one-off pieces by local designers and vintage clothing, to hard-to-find books and–if you're lucky–Edo period antiques. Here are ten Tokyo flea market mainstays.
10 Tokyo Flea Market Finds in the City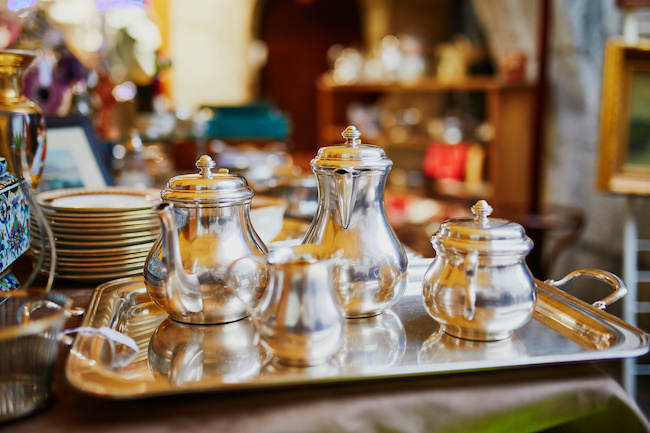 1. Akasaka Antique Market at Ark Hills
This Tokyo flea market may be the most upscale of them all, but that doesn't exclude it from offering a range of fascinating finds for all budgets. Antique dealers co-habit with trendy designers so you'll find everything from unique pieces of furniture to handmade earrings and artisanal candles. This very stylish market is open-air but undercover in the Ark Hills complex, meaning the show goes on even when it's raining.
Date
Last Sunday of the month, from 11:00am
Access
1-12-32 Akasaka, Minato-ku, Tokyo (Roppongi-Itchome Station, exit 3)
Website
https://www.arkhills.com/en/akasaka-nominoichi/
---
2. Gokokuji Temple Antique Market
Gokokuji antiques market is held every 2nd Saturday.
Date
Every 2nd Saturday from 7:00 to 15:00
Access
Gokokuji Temple: 5-40-1 Otsuka, Bunkyo-ku, Tokyo
Website
http://gokokujikottouichi.g1.xrea.com/
---
3. Hanazono Shrine Aozora Antique Market 
The Hanazono Shrine Aozora Antique Market is held every Sunday morning from around 6:30 until sunset.
Date
Every Sunday
Access
Hanazono Shrine: 5-17-3 Shinjuku, Shinjuku-ku, Tokyo
Website
---
4. Heiwajima Antique Fair at Ryutsu Center
If you are searching for a flea market in Tokyo that focuses on antiques, you are in luck. Heiwajima is the most antique of the antique fairs, not to mention the longest running of its kind in Japan – and it's big. Several hundred dealers from all over the country gather to sell furniture, textiles, glass, lacquered objects, art prints, jewelry and pottery from eras past, much of it unique and beautiful. This is a great destination for serious antique hunters, but even if that's not your thing, there are also sellers hawking regular flea market tat.
Date
Check on the website
Access
Tokyo Ryutsu Center Building, 6-1-1 Heiwajima, Ota-ku, Tokyo
Website
https://kottouichi.com/festival.html
---
5. Kasai Shrine Open-air Antique Market
If you are interested in antiques you will enjoy looking for valuable things.
Date
Every 1st Saturday from 8:00 to 16:00 (except January and November)
Access
6-10-5 Higashikanemachi, Katsushika-ku, Tokyo
Website
http://kasaijinjya.world.coocan.jp/event/kottouiti.html
---
6. Oedo Antique Market at Yoyogi Park and Tokyo International Forum
At the Tokyo International Forum, this market is held twice a month. Its focus is antiques, helping people rediscover the value in old things. You're likely to find all kinds of time-worn treasures, whether an ukiyo-e print, beautiful ceramics, or a vintage kimono. In its Tokyo International Forum edition, Oedo is the biggest outdoor antique market in Japan.
Date
Mostly on the 1st and the 3rd Sunday every month
Access
5-1 Marunouchi 3-chome, Chiyoda-ku, Tokyo (Yurakucho Station)
Website
https://www.antique-market.jp/english/
---
7. Oi Racecourse Tokyo City Flea Market
With about 300 vendors, this Tokyo flea market is one of the biggest in the city and certainly the most regular, running every weekend without fail (unless it rains, since it's outdoors). Many of the vendors here are professional sellers, offering everything from the smallest to the largest items you can carry home. With this many stalls it's a solid destination for daily necessities, the latest fashions, rare collector's items and even some antiques. And for extra convenience, food trucks supply sustenance for the hungry shopper.
Date
Every Saturday and Sunday 9:00-15:00
Access
2-1-2 Katsushima, Shinagawa-ku, Tokyo, (Oi Keibajomae Station on the Tokyo Monorail)
Website
---
8. Mottainai Flea Market at Gotanda TOC 
The MOTTAINAI Campaign holds "MOTTAINAI Flea Markets" every weekend in Tokyo, Kanagawa, Saitama, Chiba and other suburbs of Tokyo as a place to propose the effective use of limited resources.
Date
Check the website
Access
TOC Building: 7-22-17 Nishi-Gotanda, Shinagawa-ku, Tokyo
Website
http://www.mottainai.info/jp/event/fleama/calendar/
---
9. Setagaya Park Flea Market
The flea markets held in the Setagaya Park are organized by various groups. They are held on a regular basis so please check the website.
Date
Check the website
Access
Setagaya Park: 1--5-27 Ikejiri, Setagaya-ku, Tokyo
Website
https://www.city.setagaya.lg.jp/mokuji/kurashi/004/012/001/d00186908.html
---
10. Tomioka Hachimangu Shrine Antique Market
This antique flea market is held on the 1st (except January), 2nd, 4th and 5th Sundays of each month (except 15th and 28th).
Date
Check the website for details
Access
Tomioka Hachimangu Shrine, 1-20-30 Tomioka, Koto-ku, Tokyo
Website
https://kottou-rakuichi.com/about.html
Japanese Flea Market Vocabulary
Many vendors are used to foreigners, even if they don't speak English, but if you want to interact and get the best price (a little gentle haggling is fine, if done with a smile) it's best to have a few phrases like the following on hand.
How much [is this]?
[Kore wa] ikura desu ka? (you can simply say, "Ikura desu ka?" as well!)
If I buy two/three/four, is there a discount?
Futatsu/mitsu/yottsu kattara, waribiki dekiasuka?
That's a bit expensive, isn't it?
Chotto takai desu ne.
Could you lower the price a bit?
Sukoshi yasuku narimasuka?
Would you accept xx yen?
XX en ni shite moraemasenka?
You drive a hard bargain!
Chotto kibishi desu ne!
Which era/year is this from?
Kore wa itsu no jidai no mono desuka?
Which region/city is this from?
Kore wa doko no mono desuka?
Your Tokyo Flea Market Search is Just Beginning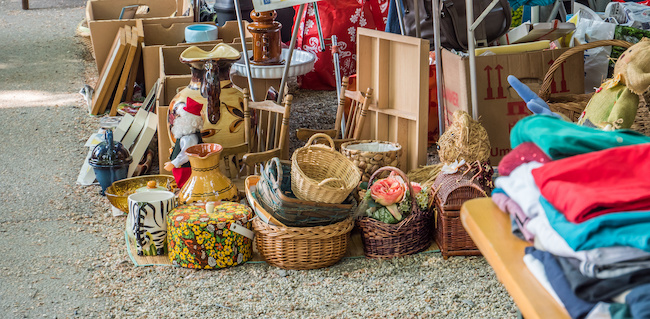 If you're looking for a flea market in Tokyo, this list only scratches the surface--please don't be afraid to keep hunting! There are all sorts of fairs and markets in every ward; even your local neighborhood will probably put on a flea market at least once a year, offering a great opportunity to get to know people as well. Apart from being a fun way to shop for the basics, flea and antique markets hold the promise of rare and one-off items you won't find elsewhere and authentic souvenirs to take home.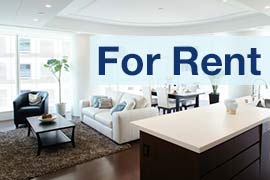 Listings of popular and luxurious rental apartments, condominiums, and houses designed with expats in mind.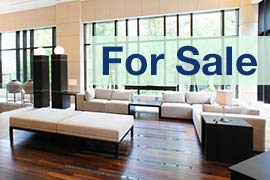 Listings of apartments, condominiums, and houses available for purchase in Tokyo.