Tokyo Craft Beer Guide: Good Brews in Hiroo & Azabu-Juban
Poste date: Monday, February 19, 2018
The cup of the Tokyo craft beer scene runneth over, with breweries of all shapes and sizes starting up, expanding, and improving their line-up of quality craft beers. Whilst Tokyo has its share of microbreweries, there have yet to be any craft breweries in the Hiroo and Azabu-Juban areas. Despite that, there are plenty of options which allow you to enjoy some excellent Japanese craft beer. From burger joints and basement bars to supermarkets, here are eight cool spots you should definitely try!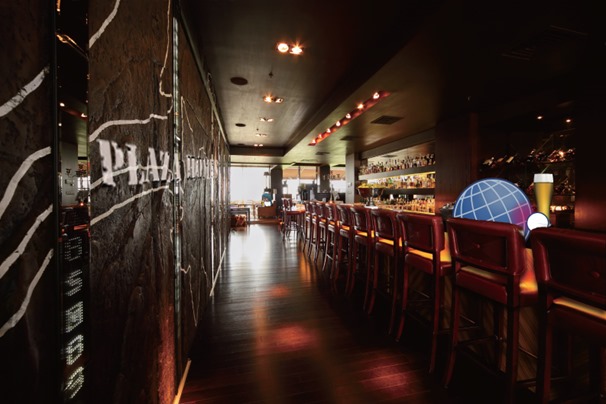 Finding Tokyo Craft Beer in Hiroo and Azabu-Juban
Burger Mania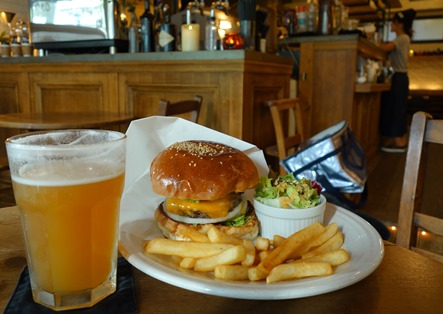 In Hiroo, one of the best options for Japanese craft beer on tap is actually a hamburger restaurant. Opened in 2011, this high end hangout offers 6 taps of rotating craft beer with a few more options in bottles. The layout is American style with English menus and friendly English-speaking staff. While they do not allow smoking inside the restaurant, you can smoke outside on the patio.
Being named Burger Mania, they obviously feature an extensive burger menu as well as lunch specials available until 4pm. The food here is excellent and burgers are cooked to your specification. When choosing which flavor of golden nectar to have with your avocado cheeseburger (reasonably priced at 1290 yen with large, chunky fries and a small salad), you have a number of options.
The beer selection features an IPA, pale ale, a lager, a white beer (wheat or weizen), a stout or porter and a special category. The styles are fixed but the choice of beer changes.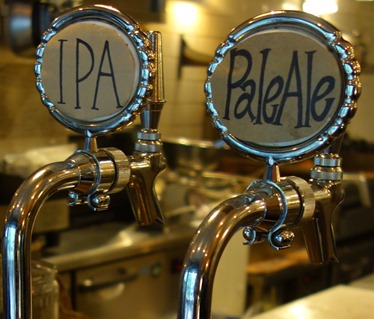 Prices are a touch above average for Tokyo craft beer, at 880 yen for 370ml and 1,100 yen for a US pint of 473ml. The focus is spread between imported and domestic craft beer. They also have a reasonable selection of wines and spirits.
An example of some of their beers is the Nippon Craft Beer, Far Yeast, and first Ascent IPA. This is contract brewed by Gotenba Kogen brewery (near Mt.Fuji). The beer arrives perfectly poured, with a centimeter of soft, smooth foam atop of a slightly hazy tangerine orange colored body of beer. The smell and flavor are of grapefruit, fruity citrus, pine resin with a slight caramel from the malts. The dry hopping added a touch of sharp grapefruit, pine, and spice. Its craft beer Tokyo style, a very nice Japanese take on a West Coast style American IPA and a great option to go with fatty, meaty, or spicy foods.
Craft Hands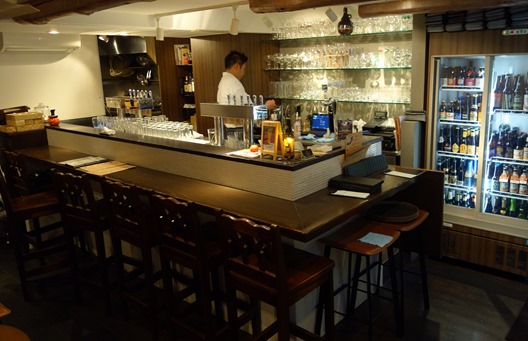 When searching for a good craft beer-focused bar or restaurant in Azabu-Juban, Craft Hands immediately springs to mind. This beer and wine bar opened 5 years ago and features a craft beer bar and counter on the first floor and a wine bar in the basement underneath.
The part of the bar that serves beer offers 14 different beer on tap and many more in bottles. As for the taps, about half the taps are of imported beer, while the rest are domestic Japanese beer. This bar is one of the very few places where you can find Sapporro Edelpils; an excellent, hoppy, crisp, and refreshing lager made by Sapporo, one of the big 4 (along with Asahi, Suntory and Kirin) companies that make up about 95% of the Japanese domestic beer market. Many will claim that Edelpils is Sapporo's best beer. Along with Edelpils, Crafthands offers the Sapporo Shirononoka, a Belgian wheat ale offering that is soft, fruity, and spicy with a clove flavor.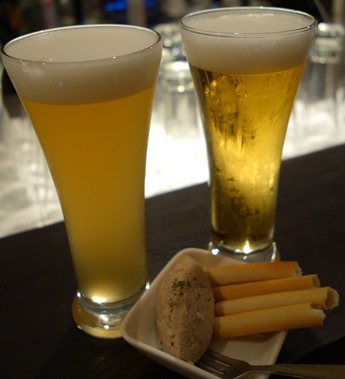 Prices here are a tad on the higher end for Tokyo craft beer, being 680 yen for a 270ml regular glass and 1100 yen for a larger 450ml glass (just shy of the 473ml or a US pint).
Service is friendly and efficient, and each order comes with a small side dish, such as a porcini mushroom and chicken pâté, served with Italian bread sticks. Pours are good, with about a centimeter or less of foam in each glass. Crafthands offers a limited selection of about 6 or 7 Japanese craft beers but the selection includes some beers that are hard to find, elsewhere. Crafthands offers free WiFi and is non-smoking.
The Tippler's Arms
In this Azabu-based English-style pub you can chow down on classics such as fish and chips, hamburgers, or other combination plates—just don't forget to choose your favorite beer (including Scottish, Belgian, and others including Japanese varieties) while you're at it! Speaking of beer, come on Sundays to experience the pub's specialties: Roast beef and beef stew, both using beer as a "hidden ingredient" to make the flavor all the more satisfying.
Other Options for Craft Beer in Hiroo and Azabu-Juban
Whilst burger joints and basement bars are great for a night out, what should you do when you want to satisfy sudden cravings for craft beer in Tokyo during the day or at strange hours of the night? Luckily, there are many ways to get your hands on some craft suds.
National Azabu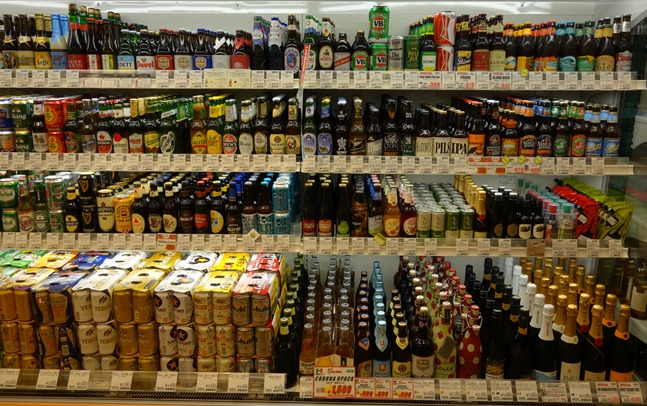 Among the Hiroo & Azabu-juban area's supermarket options, National Azabu has by far the largest selection of Japanese craft beer, ranging from Hokkaido in the north to Okinawa in the south and everything in between. Expect prices for 330ml cans or bottles to range from about 260 yen to slightly upwards of 500 yen.
National Azabu supermarket is a very popular shopping destination for foreign expats living in the area. Along with a nice range of beer, they also have a good range of wines, meats, and items that might be hard to come by elsewhere.
Meidi-ya
Meidi-ya is an ample supermarket that specializes in canned goods. It also has a large and diverse selection of import items enticing to the foreign community in Hiroo, including beer, wine and whiskey. In addition to Tokyo craft, British, and German beer, even Trinidadian beers can be discovered here.
Nissin World Delicatessen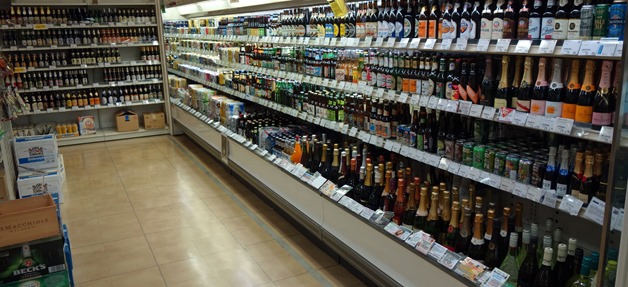 Nissin supermarket, aka Nissin World Delicatessen, is another option that is very popular with foreigners, as it offers a wide choice of international products, including craft beer. They stock a wide range of British, American, German, and Belgian beers. Unfortunately, the Japanese options are rather limited.
Natural Lawson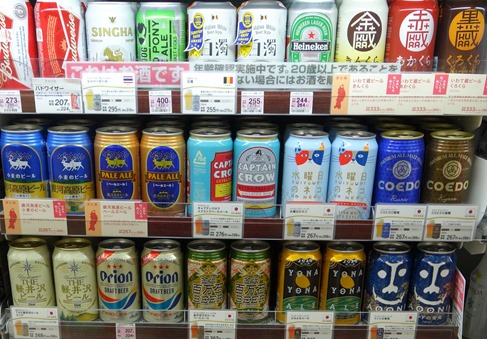 Website: http://natural.lawson.co.jp/index.html
Another option for Japanese craft beer close by is the Natural Lawson chain of 24-hour convenience stores which, true to its name, offers more healthy choices than some stores—excluding perhaps the beer. The selection here is different from that found in Nissin and includes beers such as Coedo from Saitama, and Iwate Kura from Iwate.
Masukatsu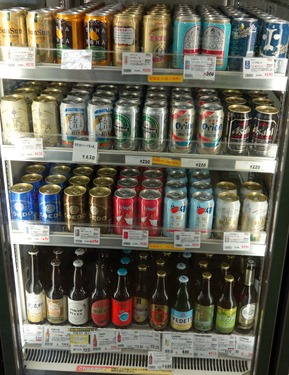 Directions: Head away from Hiroo Station, past the Meidi-ya building and you will find it on the left side, after a few blocks.
For a local option, try this cosy alcohol store Masukatsu, next to Hiroo Station. They feature mainstream Japanese beers as well as a reasonable range of Japanese craft beers in cans and bottles, such as Shiga kogen, Yaho, Oh!La!Ho, Echigo, Kinshachi and the Tokyo-based Ishikawa brewery. The staff does not speak English, so remember to bring a Japanese friend or two if you're looking for a particular brew.
As long as you know where to look, there are plenty of great Japanese craft beer options in Hiroo and Azabu-Juban. For other things to do in and around Hiroo, Azabu-Juban and the great Tokyo area, we invite you to visit our Travel and Recreations page.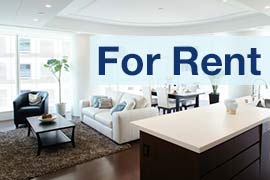 Listings of popular and luxurious rental apartments, condominiums, and houses designed with expats in mind.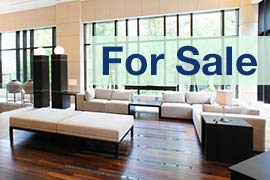 Listings of apartments, condominiums, and houses available for purchase in Tokyo.