Webinar Announcement: Renting Homes in Japan - Part 2
Poste date: Wednesday, January 18, 2023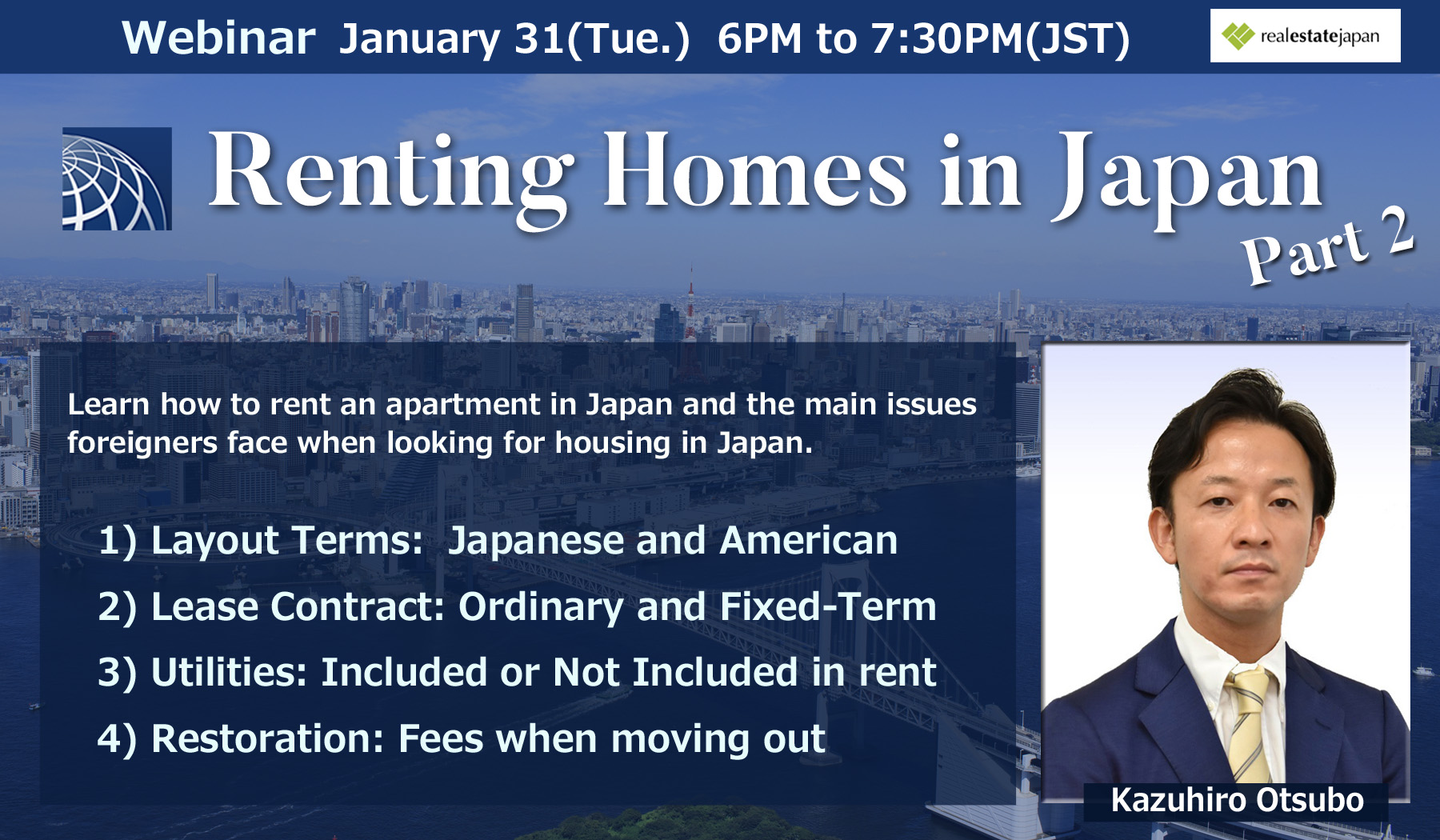 On January 31 (Tuesday), 2023 at 6:00 PM, Kazuhiro Otsubo of PLAZA HOMES, Ltd. will give a talk on "Renting Homes in Japan" at an online seminar hosted by Real Estate Japan.
Content of the Lecture
・Is there any difference between Japanese and American apartment layout terms?
・What is the difference between an Ordinary leasing contract and a Fixed-term leasing contract?
・Are utilities included in rent or setting up utilities is necessary?
・What are the restoration and general cleaning fees when moving out?
・Q&A
During the Q&A session, we will answer your questions. While the seminar is free of charge, advance registration is required.

For more information and registration for the webinar, please check the following link: https://bit.ly/3ZKgMpN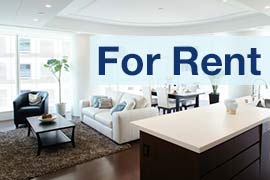 Listings of popular and luxurious rental apartments, condominiums, and houses designed with expats in mind.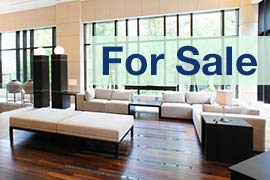 Listings of apartments, condominiums, and houses available for purchase in Tokyo.