Current new developments in Tokyo's Koto-ward, Toyosu area, 2015
Poste date: Thursday, October 15, 2015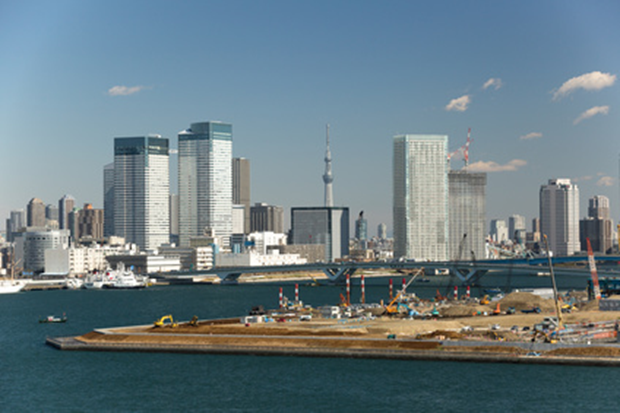 Toyosu 2-3 chome Area Town planning project
On October 2001, the Tokyo Metropolitan Government announced "The Town Planning Policy for the area of Toyosu 1, 2, and 3 Chome". It is a set of guidelines for planning the development of an attractive town in an integrated manner of approx. 60ha area of Toyosu 1, 2, and 3 Chome. Currently this area includes vacant land of old disused shipyards. Based on this policy, a town planning council was established by the companies and groups concerned. Under the guidelines made by the council, the Toyosu 2 and 3 chome Area Town planning project has been implemented aiming to create a high quality town space which is well-organized and in harmony.


From Toyosu 2・3-chome Machizukuri Hyogikai Websie http://www.toyosu.org/img/guide_en150115.pdf 
The Toyosu 2-3 chome covers the area around Toyosu Station of Yurakucho Line and is divided further into eight blocks in which the redevelopment work has mostly already been completed. It has been aimed at development of an attractive mixed-use land city area while at the same time including functions to enhance traffic connection, including office and commercial functions, recreation space and communal gathering places using the land along the waterside and the old shipyard ruins, and dwelling functions utilizing the land along the waterside and its nice view.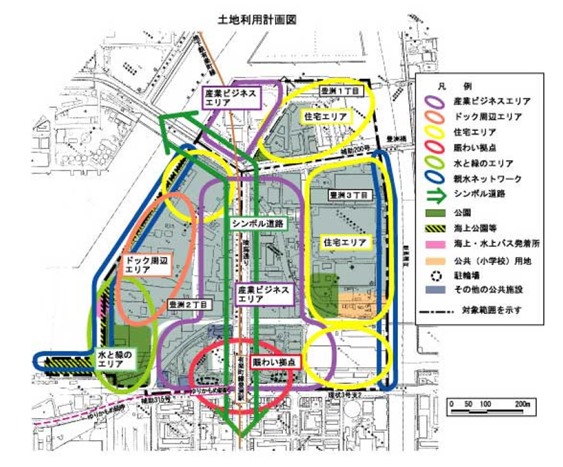 From Bureau of Urban development Tokyo Metropolitan Government Website  http://www.toshiseibi.metro.tokyo.jp/kanko/toyosu/toyo.pdf
The project for the large-scale development of complex office and commercial facilities which was planned in block 2-1 (approximately 4.3ha), the last large-scale undeveloped block, was disclosed in July, 2014. The business is led by IHI Corporation and Mitsui Fudosan Co., Ltd and is planned to start construction after the year 2015. The plan for the land of approximately 13,500 square meters in the block includes the construction of A Building and C Building (2 floors underground, 35 stories above ground) and B Building (1 floor underground, 23 stories above ground) with total floor space of approximately 287,000 square meters. In the lower floors of the A Building with the height of 180m, commercial facilities will be located; the office floors will be in the middle floors; and a hotel (200 rooms) will be on the upper floors. In the lower floor of the C Building with the height of 80m, commercial facilities will be located; and "the energy center", which includes a self-sufficient and dispersed type power generation facility and a regional air-conditioning facility, is located in the upper floors of the building. In B Building with the height of 140m, office floors will occupy most of the building floors and commercial facilities will be located in the lower floors.
Toyosu Wharf district (6 chome Area) large-scale redevelopment plan
The Toyosu district is located between Harumi district where the Olympian village is planned to be built and Ariake district where the competition facilities are planned to be built for the Olympic Games held in 2020; and different large-scale redevelopment plans in Toyosu have started. In the 6 Chome district, which is called Toyosu Wharf, the construction of the Toyosu New Market started last year on the land occupying approx. 40% out of the total planned redevelopment area of approx. 110ha. This is in progress for a planned business opening in the beginning of November, 2016. In addition, the currently-suspended plan for the visitors' commercial facility called "Senkyaku Banrai Shisetsu (land of approximately 1.7ha)", which will be built together beside the new market facilities recommenced its invitation and selection of private business operators aimed at attracting foreign visitors.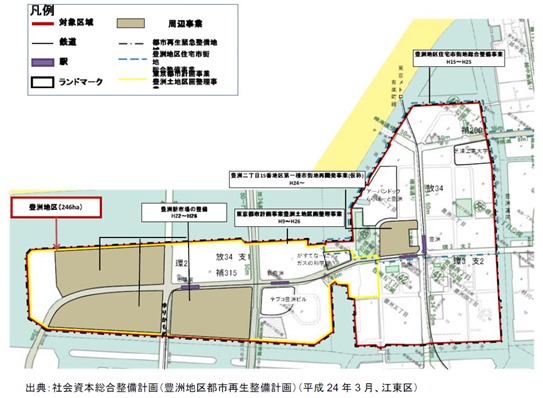 From Ministry of Land, Infrastructure, Transport and Tourism Website http://www.mlit.go.jp/common/001001524.pdf

In the east side of 6 Chome district near Shin-Toyosu Station, a large-scale condominium and housing construction plan with a total development area of 3.2ha, which is called "Tokyo Wonderful Project" (1660 units in total including 1,100 units of tower condominium building and 550 houses) led by six major real estate companies, started in the spring of 2012 and its completion is expected in August, 2016. Because of the expected population increase when completed, an elementary school and a junior high and senior high school are pushing forward with opening preparations in the adjacent area.



Tokyo Wonderful Project  Skyz Tower & Garden

In addition, Tokyo Gas, which owns land of approximately 20ha in the 6 chome district, launched the town design plan named "Tokyo Smart City TOYOSU22", which aims to create a new town surrounded by water and green to last into the 22nd century. Along the west side of the district, it aims at constructing a mixed-use land city area with residence, business, and commercial functions, and plans to invite business partners. In this area Tokyo Gas will also construct "Smart Energy Center", which equips the latest high efficiency generation facilities with recyclable energy functions, by 2016 to supply energy to the Toyosu New Market.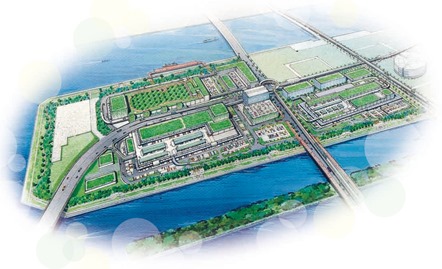 New Toyosu Fish Market
 
As described above, Toyosu redevelopments started from large-scale redevelopments around Toyosu Station and the Town Planning Project in 2-3 Chome back in 2001, and getting a boost from the relocation plan of the Tsukiji Fish Market to Toyosu Wharf district and Tokyo Olympic Games held in 2020. It is also anticipated that various development programs of the undeveloped areas in Toyosu will be accelerated in conjunction with the infrastructure enhancement work in the neighboring areas including the extension plan of Circular Route 2 to Toyosu Wharf district.

In June 2011 Koto-ku proposed the "Toyosu Green Eco Island Design" for the Toyosu Wharf district (whole part of Toyosu 6 Chome and a part of 5 Chome), which described the town image of 15 years later aiming at creating a new town full of green and with consideration for environment and disaster prevention. Based on those future images and designs, Toyosu will evolve continuously after the Tokyo Olympic Games, aiming at creating the most advanced environment friendly town with a full line of the latest disaster prevention functions.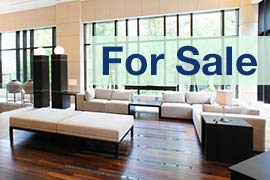 Listings of apartments, condominiums, and houses available for purchase in Tokyo.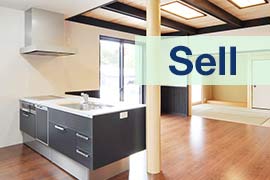 PLAZA HOMES's bilingual real estate experts offer a wealth of local knowledge on how to effectively sell your property in Japan.