High Earthquake Resistant Office Buildings in Tokyo
Poste date: Wednesday, July 15, 2015
In order to meet our customers' needs, we have featured information for office buildings with heightened earthquake resistance in central Tokyo.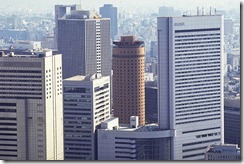 Since the Great East Japan Earthquake in March 2011, people pay more attention to the earthquake tolerance of office buildings. As a result, the number of companies relocating to more reliable buildings have increased substantially. In general, currently buildings with higher standards against natural disasters attract more interest.
It is said that the percentage of buildings damaged due to major earthquakes is significantly lower in Japan compared to other countries. This is because buildings in Japan comply with a very strict requirement set by the Building Standards Act.
The building structure of all buildings built after 1981 are categorized as "anti-seismic structures" that satisfy all of the new earthquake resistance standards. These anti-seismic structures tolerate seismic forces up to the upper 6 level in the Japanese seismic scale.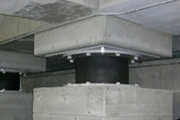 In recent years, more buildings are built with even more earthquake-resistant structures such as the "damping structure" that absorbs seismic motions, the "seismic isolation structure" that prevents the seismic motions from reaching or spreading around the building, etc. 
Earthquake resistance of buildings in Japan

Plaza Homes has investigated "seismic isolation" and "damping structure" office buildings, plus, office buildings that satisfy the strictest earthquake resistant standards required for Japanese government buildings. 
Earthquake Proof Office Space - Buildings with High Tolerance against Earthquake

Further, we have compiled "office buildings with a private electric generator for emergency" that enables business operations to continue during power failures are also featured.
Office buildings with their own exclusive power generators in Tokyo
If you are considering relocating your office to another building, or establishing a new office or branch in Japan, please take a look at our website and make use of it in order to secure the safety of your employees and to minimize any risks in case of disasters.