PLAZA HOMES Featured in Newsweek International Magazine
Poste date: Friday, December 20, 2019
The major weekly publication "Newsweek International" (Dec. 12, 2019) interviewed Kouya Kuwata–President of PLAZA HOMES–for their Japanese Real Estate special feature article.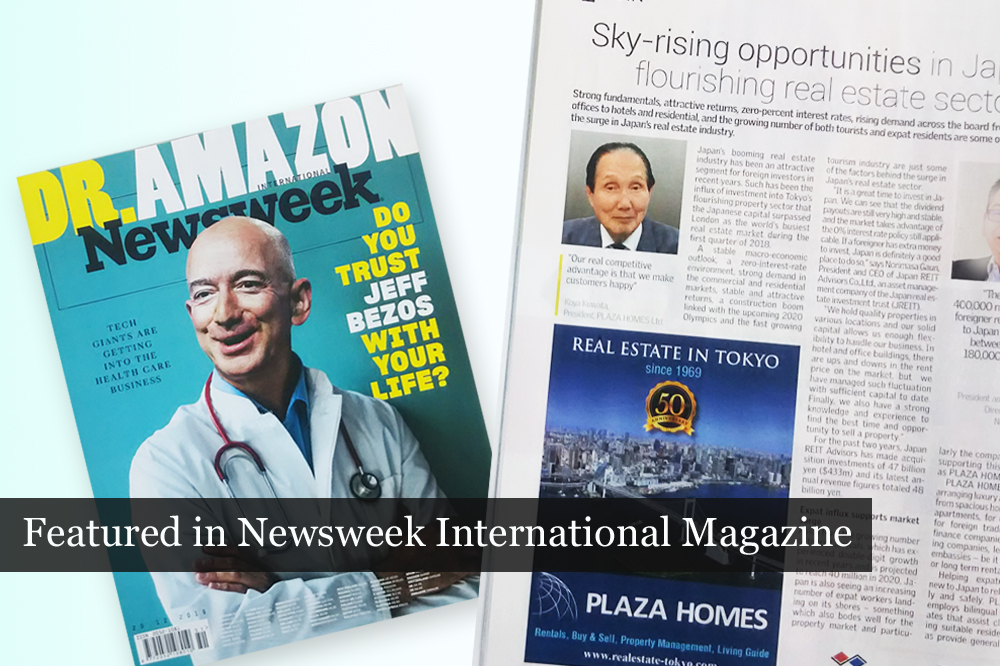 Article from Newsweek International
Aside from the growing number of tourist arrivals, which has experienced double-digit growth in recent years and is projected to reach 40 million in 2020, Japan is also seeing an increasing number of expat workers landing on its shores – something which also bodes well for the property market and particularly the companies focused on supporting this segment, such as PLAZA HOMES.
PLAZA HOMES specializes in arranging luxury accommodation, from spacious houses to high-rise apartments for expats working for foreign trading companies, finance companies, manufacturing companies, legal offices and embassies–be it short, medium or long term rentals and sales.
Helping expatriate families new to Japan to relocate smoothly and safely, PLAZA HOMES employs bilingual sales associates that assist clients in finding suitable residences as well as provide general consultancy services on living in Tokyo and Yokohama. A lot of real estate property information is listed on the company's website, but in addition to property information and the real estate guide, it is full of living information such as school information for foreigners, hospitals etc.
"We always make our best effort to ensure client's stay and life is extremely simple while adapting to Japan. We always think ahead, and we allow our customers to have the most comfortable living rooms, kitchens and bedrooms in their apartments, making us extremely detail-oriented about our recommended properties," says president, Koya Kuwata.
"There are several companies that provide real estate brokerage service in English in metropolitan areas, Nonetheless, what really differentiates PLAZA HOMES from the rest is the comprehensive information and services we provide to foreigners. We also have what we call 'life-support', guidelines which help new foreigners to understand their new environment. Our real competitive advantage is that we make customers happy and we ensure a smooth transition to the country."
*Click the image to enlarge.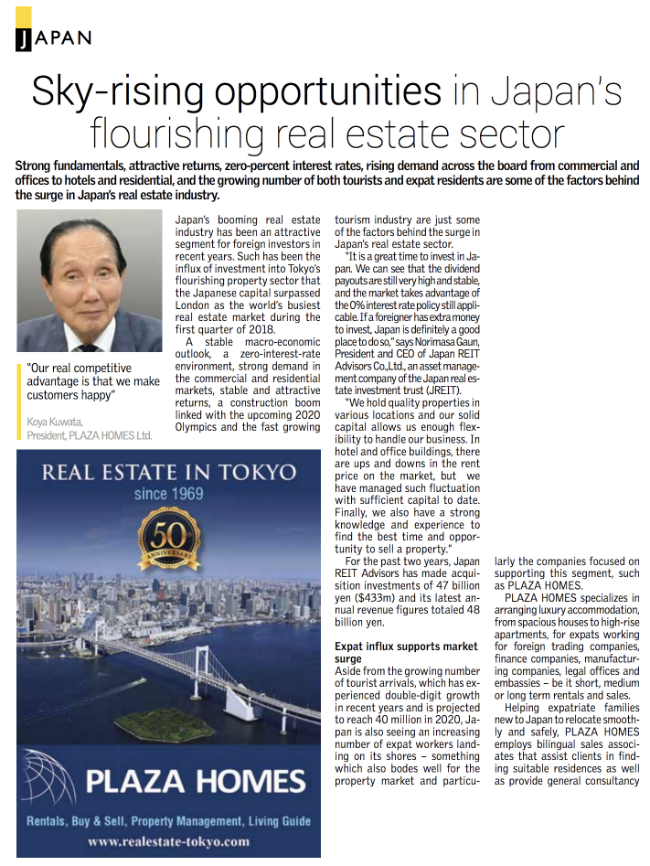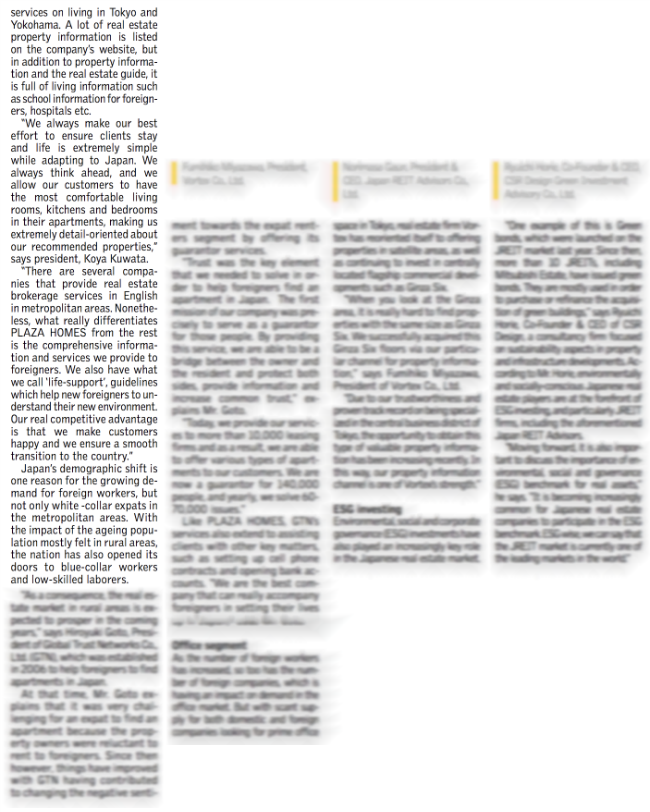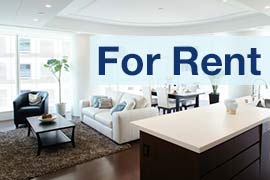 Listings of popular and luxurious rental apartments, condominiums, and houses designed with expats in mind.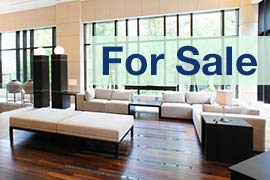 Listings of apartments, condominiums, and houses available for purchase in Tokyo.