Finding a Train Route in Tokyo - Route Planners
Poste date: Monday, October 17, 2022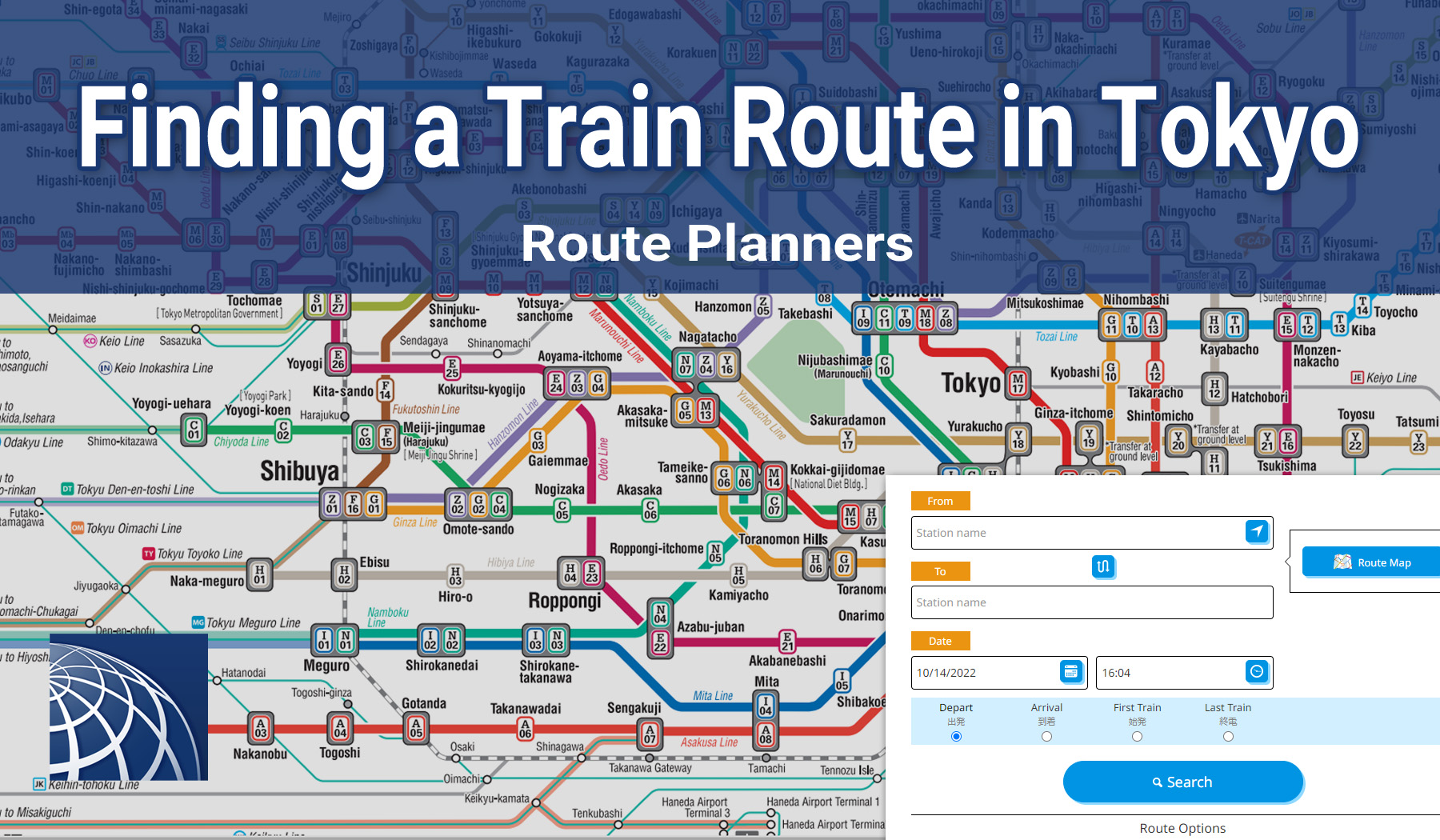 Japan has a very modern and efficient train system that is quite easy to navigate, even if you don't speak Japanese. That said, if you have to make a couple of transfers between your apartment in Roppongi and your office near Hanzomon station, you can probably attest to the need to plan your route in advance to avoid ending up on a train bound for the Tokyo hinterlands of Hachioji.
There are numerous online sites that offer route planning and even a few that offer service in English. Below, we will guide you through the basic steps of planning a route using the popular Japan Transit Planner by JORUDAN. The app for iOS and for Android are also available.
Route Planning
When you visit the Japan Transit Planner by JORUDAN, you are presented with the below search screen.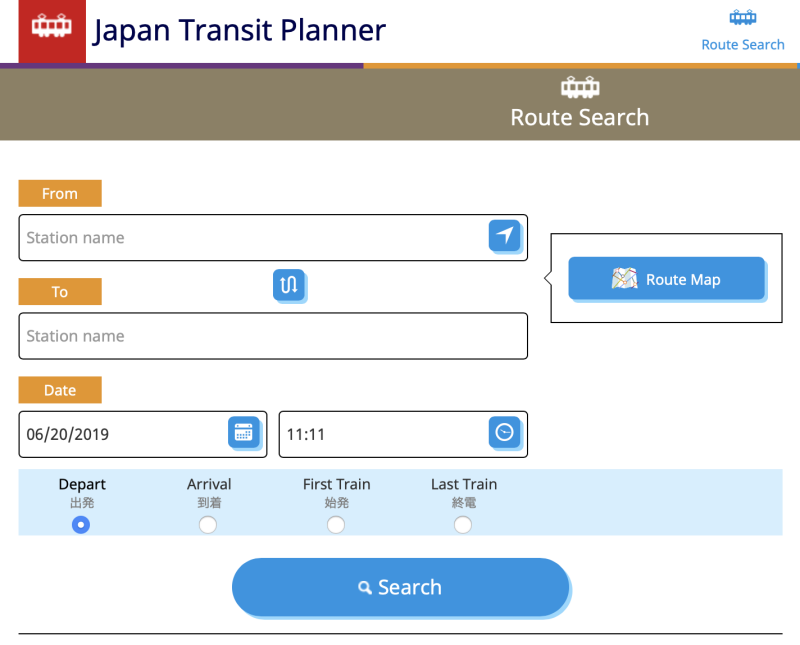 We will plan a trip from Roppongi to Hanzomon to demonstrate how to use the site.
First, enter your departure and destination station names in the "From" and "To" text boxes, then enter the date and time either as Departure or Arrival. You can also search for the first train and the last train.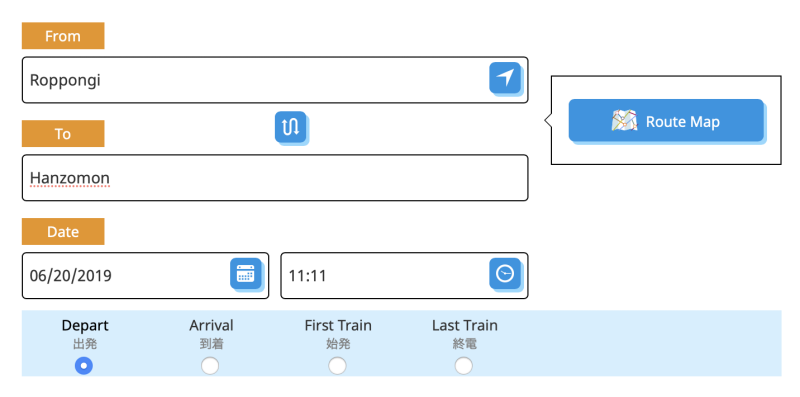 After clicking the Search button, it will display several routes based on the criteria specified. Below is the optimal route based on time of departure and length of commute from Roppongi to Hanzomon. You can see which routes are easy, fast or cheap. It's also possible to sort by the preferences.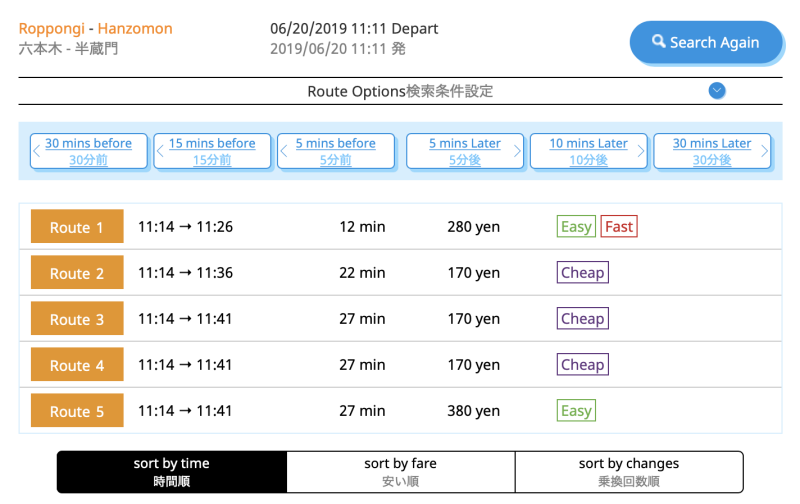 For example, this is the detail of the Route 1 from the search. You can see how many minutes it will take to get to the destination, how much it costs and other details.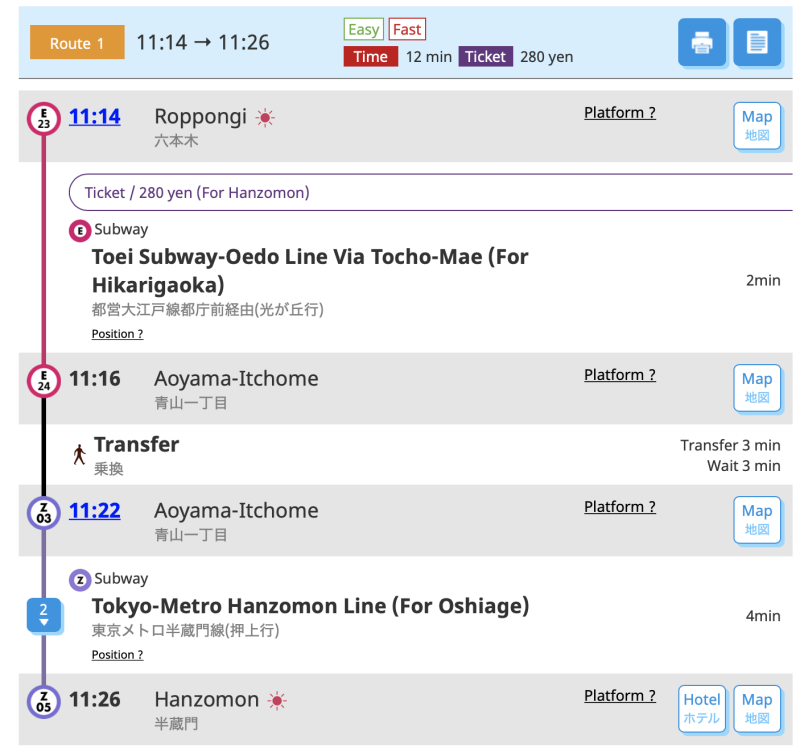 You can also choose the options if you would like to check the flight or Shinkansen routes.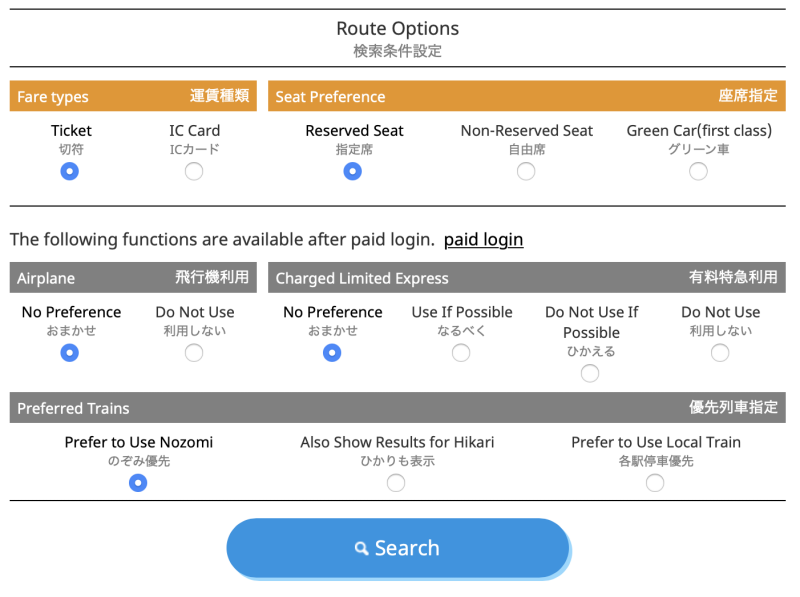 Japan Transit Planner in Apps
The app is available for iOS and for Android. It is very simple and easy to use.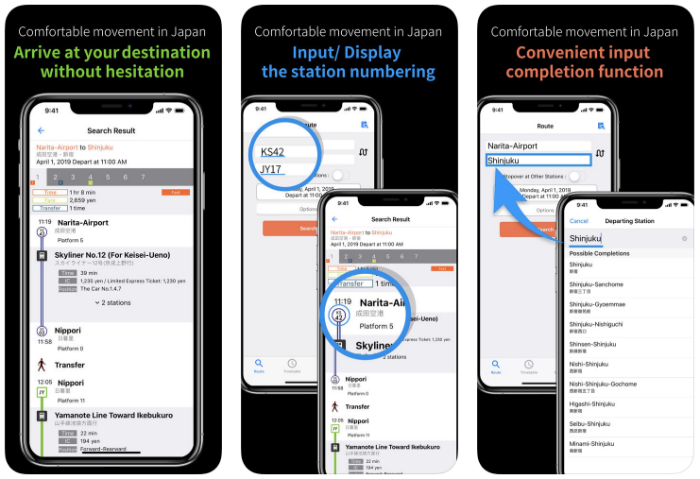 Other Route Planning Services
There are various other route planning services you can use besides Hyperdia. Below are a few of the service with English language support.
- NAVITIME for Japan Travel
There are also many interesting articles about traveling in Japan.
- Tokyo Metro
They offer a service that plans routes along all of its train lines. Please note that it does not offer transfer or route guidance on train lines operated by other rail companies, such as JR.
Trains and Travel Related books you may be interested in
Click the image to see details.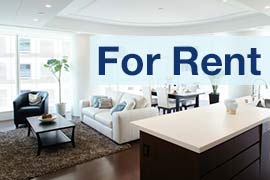 Listings of popular and luxurious rental apartments, condominiums, and houses designed with expats in mind.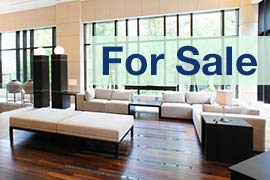 Listings of apartments, condominiums, and houses available for purchase in Tokyo.