How to Share, Rent Bikes in Tokyo
Poste date: Monday, October 10, 2022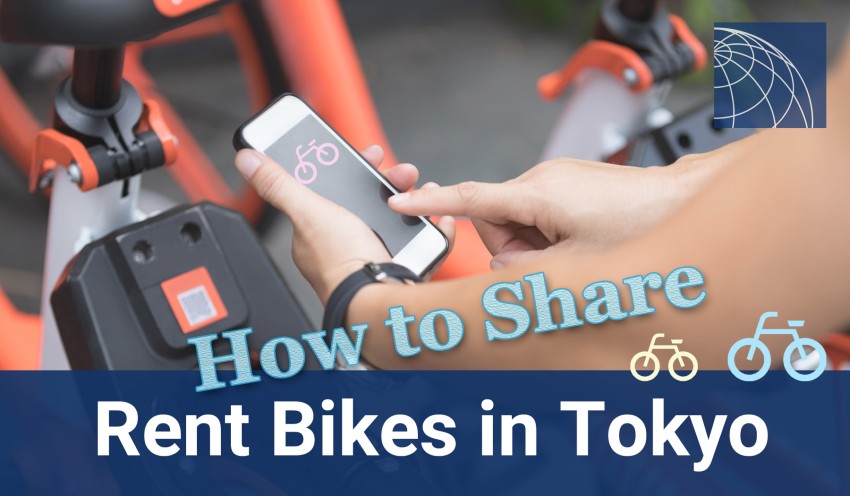 Have you seen a lot of red electric bicycles on Tokyo's streets recently? Some are most likely shared bikes, which are becoming increasingly popular. The convenience of renting for as little as 30 minutes and returning at the destination has increased the number of users. Shared-Bicycles are available for use at all times (24/7).
In this article we introduce shared-bike services in English, as well as rental bicycles that parents can use to ride with their children, English-Speaking cycling tours and cycling groups in Tokyo.
If you would like to purchase a bicycle in Tokyo, please read Where to Buy New and Used Bicycles in Tokyo.
What is a Bicycle-Sharing System?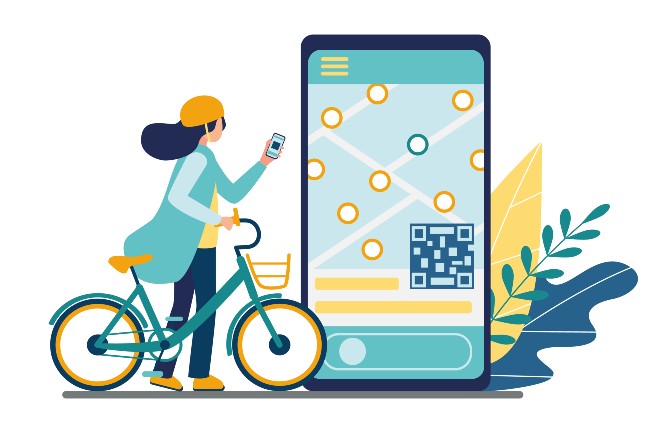 A bicycle-sharing system is a broad term that refers to a system in which bicycles are pooled and shared by multiple users. The bikes are parked on the street in clusters with fixed docking stations. The majority of shared bikes are electric in Tokyo.
The shared bikes can be returned to any station at the end of hiring. Pricing ranges from half-hour short-hop hires to longer periods of time. Reservations and payments are made simple with bicycle-sharing apps.
How to Use a Shared Bike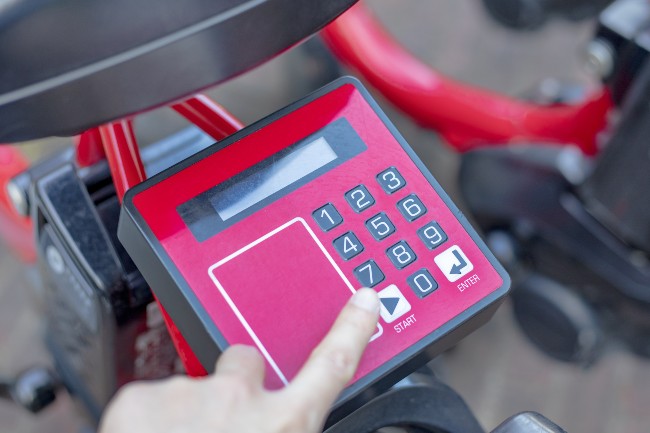 Install the app and reserve a bike parked near where you would like to hire it. After unlocking the reserved bicycle with a QR code or passcode, you can use it. The bike can be returned to a nearby station.
For more information on how to use them, please visit the websites listed below.
Before you ride a bike, please also read Cycling in Tokyo: Bicycle Rules & Regulations.
Bike-Sharing Services in Tokyo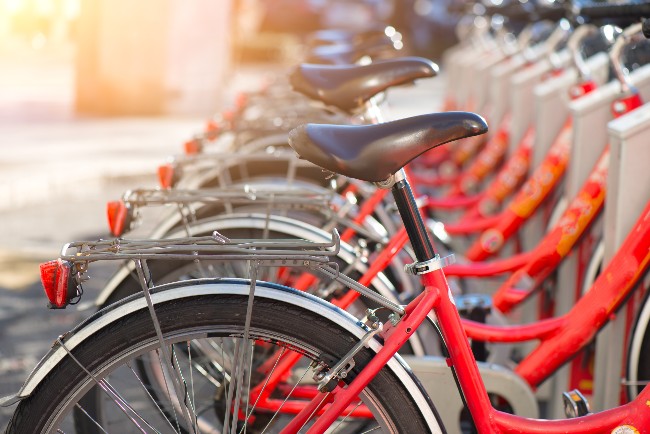 Tokyo Bike Sharing by Docomo
Available in: Chiyoda-ku, Chuo-ku, Minato-ku, Shinjuku-ku, Bunkyo-ku, Koto-ku, Shinagawa-ku, Meguro-ku, Ota-ku, Shibuya-ku, Nakano-ku (as of March 2021).
https://docomo-cycle.jp/tokyo-project/en_index.html
Please read below from Minato-ku to see how to use the service in English.
https://docomo-cycle.jp/minato/en/
CogiCogi
Available in Shibuya-ku, Shinjuku-ku, Chuo-ku, Meguro-ku, Sumida-ku, Taito-ku.
http://cogicogi.jp/smart/port-lang=en.html
PIPPA
Available in Itabashi-ku, Toshima-ku, Nakano-ku, Suginami-ku, Nerima-ku, Kita-ku
Check the bicycle stations on the app.
https://pippa.co.jp/pdf/Egnlish-Guide.pdf
Hello Cycling (Japanese only)
Hello Cycling covers most of the Tokyo area, Yokohama and the east side of Chiba.
https://www.hellocycling.jp/about/
Things You Should Check Before Using a Shared-Bike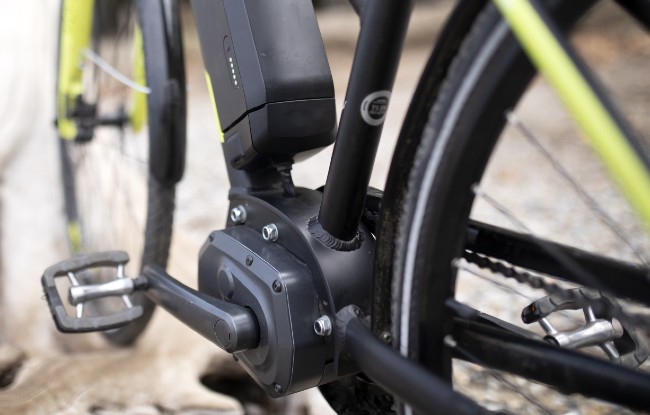 Please check the following before picking up a bike at the station:
1. Remaining Battery
Would it be enough for the distance you would ride?
2. Brake
Isn't the brake too loose?
3. Bell
Does it ring?
4. Operation Panel
Is it indicating properly?
5. Tires
Are they properly inflated? Check if they are not flat.
Bicycle-Rental Websites in Japanese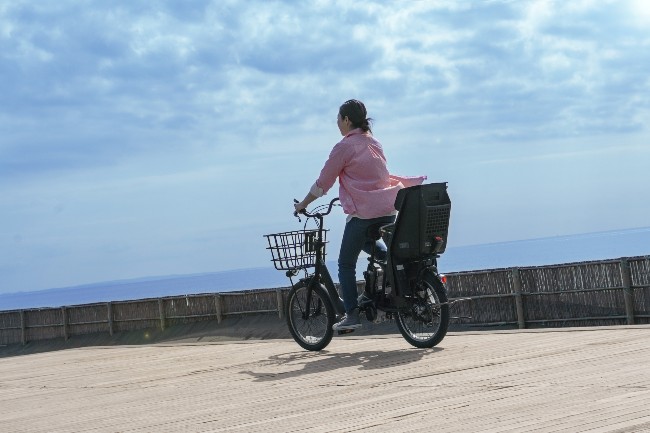 If you speak Japanese or know someone who can assist you, these websites could be also useful.
Bike-Sharing
Seven-Eleven
https://www.sej.co.jp/services/bicycle.html#
---
Mountain Bike Rentals (Available in English)
EXTREMO
http://www.a-extremo.com/rental/
---
Special Bicycles to Ride with Children
Dendo Jitensha Rental
https://www.dendoujitensya-rental.com/
Mom's Bike Rental
https://www.mbr.style/fs/mbrstyle/c/rental
Rakuchari
Bicycle Tours in English in Tokyo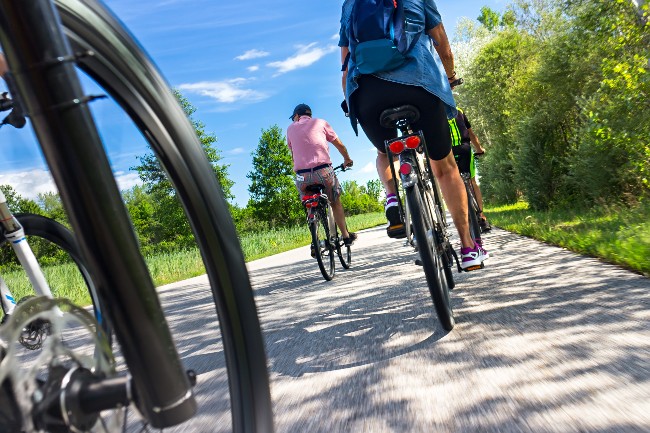 Following guided bike tours are operated in English.
Soshi's Tokyo Bike Tour
https://www.tokyobiketrip.com/
Tokyo Bicycle Tours
http://www.tokyobicycletours.com/
Tokyo Great Cycling Tour
https://www.tokyocycling.jp/ja/
Dig Tokyo Bike Tours
https://www.digtokyotours.com/
English-Speaking Cycling Groups in Tokyo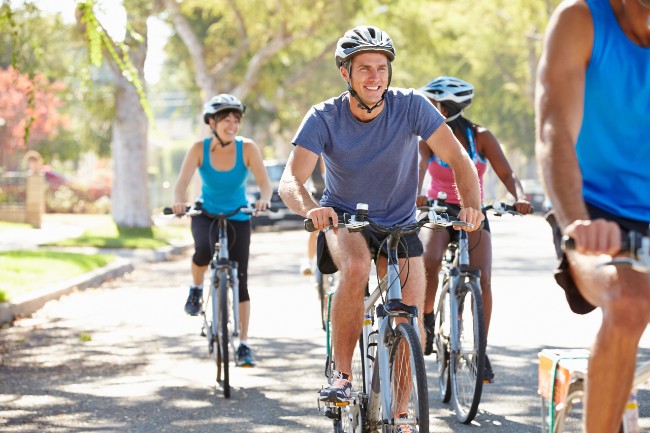 If you would like to meet people who love cycling, check out these English-Speakinggroups!
FREEWHEELING
Half-Fast Cycling Tokyo
https://www.halffastcycling.com/
Tokyo Cycling Club
Foldable Bikes
Folding bikes are small, lightweight, and easy to transport. Folding bikes are also gaining in popularity these days, not just for quicker cycling but also for better storage and affordability. If you are interested in foldable bikes, click the image to see details.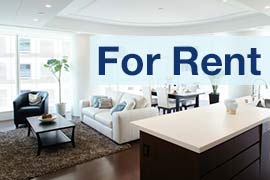 Listings of popular and luxurious rental apartments, condominiums, and houses designed with expats in mind.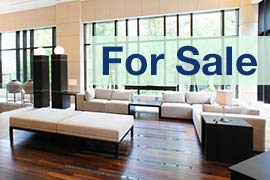 Listings of apartments, condominiums, and houses available for purchase in Tokyo.