English-speaking Movers in Tokyo (Local & International)
Poste date: Monday, April 17, 2023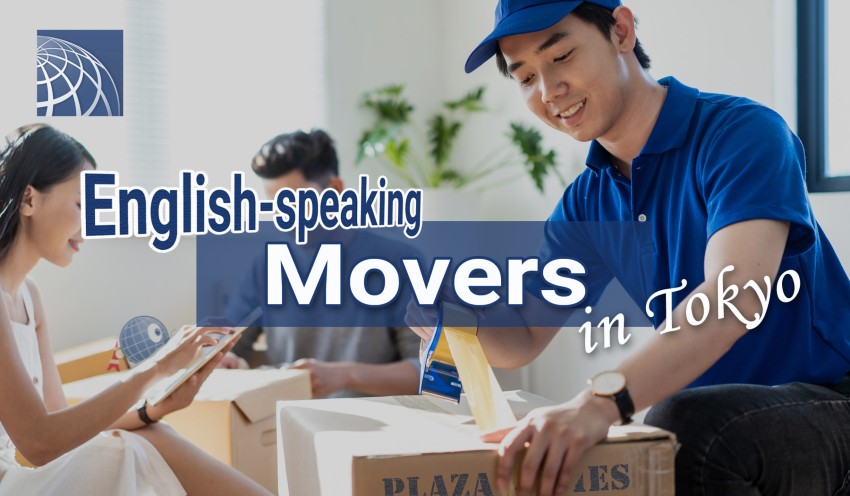 Are you moving in or out of Tokyo? Are you relocating to or from Japan? If so, you may need a moving service to assist in helping you relocate your belongings to your new home.
If the thought of having to work with a moving company that doesn't speak your language sounds like a nightmare, let us help put those worries to rest. Below, you'll find a list of moving companies that provide relocation services in English for those wishing to relocate to or from Tokyo.
>> Benefits of Hiring a Housekeeper When Moving
Where to find a Tokyo moving company for relocation within the 23 wards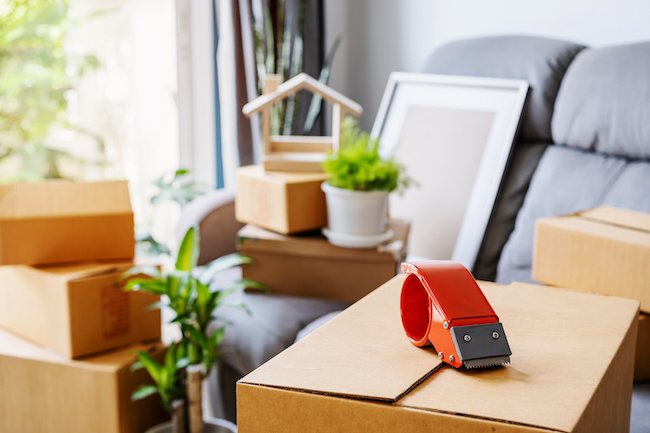 If you're moving locally within Tokyo, one of the following companies will be able to provide you with all the assistance you'll need to safely transition to your new home.
YAMATO HOME CONVENIENCE
Yamato Home Convenience Co., Ltd. helps make your life comfortable and convenient. In addition to their tried and trusted home delivery services, why not use Kuroneko Yamato's moving services for singles, the whole family, or for transportation of large baggage? They will not let you down.
---
Sakai Moving Service
Sakai Moving Service CO., LTD. has devoted to moving for more than 50 years. We have the *No.1 moving cases and sales number in Japan. And we are listed on the Tokyo Stock Exchange Prime as a moving company. We will support the beginning of your new life with **MAGOKORO QUALITY, your happiness is our first priority. * Based on the fiscal year 2022 ending March, ** True heart. A heart without pretense or ornaments. Sincerity.
https://www.hikkoshi-sakai.co.jp/kaigai/english/beginner/
---
Best Moving Service
Operated in Tokyo, Osaka and Fukuoka
https://www.bestservice.co.jp/en/
---
Fukuoka Soko Group
Fukuoka Soko Group provide services from Hokkaido to Okinawa, spanning the entirety of Japan. Whether you need to move from a tiny apartment across town or to a new home on the other side of Japan, they can help you. They are confident that you will be satisfied with their speedy and valuable proposition.
http://www.fukuokasoko.com/eng/services/local_move.html
---
Nippon Express
Nippon Express is a moving company that provides options. Whether you only have a small number of belongings to move across Tokyo or need a whole house packed up, transported, and then unpacked again, they offer services that will meet your needs.
http://www.nipponexpress.com/moving/index.html
---
Tokyo Move
Tokyo Move offers domestic moving also in Kanagawa, Chiba and Saitama.
---
Tokyo Helping Hands
Tokyo Helping Hands offers moving, delivery and disposal services.
---
Quoz
Quoz primarily moves people in and around Tokyo but they are a very flexible moving company and will be happy to assist you with any domestic move. They provide packing, transport, and disposal services and are committed to getting things done in Tokyo. A unique feature of Quoz is that their business activities fund a school for underprivileged children in Goa, India. So, when you use their services, you are helping to feed and educate children who might have no other opportunity otherwise.
http://www.quoz.biz/default.asp
---
International moving companies that offer relocation services to and from Japan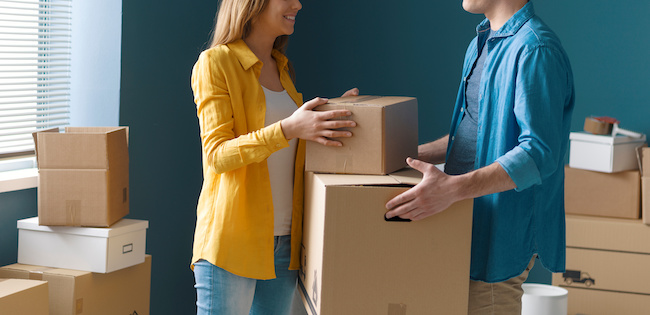 If you are moving internationally to Tokyo or moving out to other countries, below are list of some options we recommend.
Yamato Logistics
Beginning with 20 branches in America & 13 branches in China, Yamato Logistics worldwide network has been covering more than 100 countries through our local branches and affiliated partners. From meticulous handling of services in English until packing service, your precious belongings will be under our careful care. Experience The Japanese Style "YAMATO" Service.
http://www.y-logi.com/service/kaigai/english/index.html
---
Sakai Moving Service
Sakai Moving Service co., ltd., the *No.1 moving company in domestic industry, provides total support for overseas moves as well. We promise you a safe and secure relocation with our over 50 countries global network of FIDI merchants. * Based on the fiscal year 2022 ending March.
https://www.hikkoshi-sakai.co.jp/kaigai/english/oversea/
---
Fukuoka Soko
Fukuoka soko is an international moving company. Our long and vast experience makes your move easier and more enjoyable than ever. If you're coming to Japan, choose Fukuoka Soko to handle your customs clearance, delivery, and unpacking.
http://www.fukuokasoko.com/eng/
---
Asian Tigers Mobility
Asian Tigers Mobility provides professional packing and relocation services for both residential and office locations in and out of Japan. And because they are a member of the organization known as the Overseas Moving Network International as well as other relocation service industry bodies, they have many global partnerships that allow them to select the highest quality movers to assist with your relocation. In addition to English and Japanese, they also provide services in French, German, Italian, and Dutch.
http://www.asiantigers-mobility.com/
---
AGS Movers
Being part of a large removals company, allows our removals branch in Japan to not only benefit from the AGS Group's large network of 140 locations in 94 countries, but also its experience and processes. These include very high quality standards of service and the most prestigious accreditations.
https://www.agsmovers.com/branches/asia/japan/japan
---
Crown Relocations
Crown Relocations provides transportation, destination and immigration services, as well as employee and family support, to assist people relocating internationally or domestically. With people working in almost 60 countries, Crown is an enthusiastic champion of the benefits of relocation. They provide support, guidance, care and the personal attention needed to ensure success.
https://www.crownrelo.com/intl/en-jp/page/home
---
Pacific Link International
Pacific Link International is a worldwide moving company with a focus on relocating individuals to and from Japan. The company aims to provide relocation with "tenderness and sincerity", to ease the transition to a new home. They can help you relocate your belongings through a variety of means, including sea and air freight, temporary storage in transit, domestic moves within Japan, and international relocation of cars and pets as well.
http://www.pacificlink.co.jp/english/index.html
---
Nissin Corporation
Nissin Corporation is a multimodal transport company that provides moving and relocation services to and from 23 countries within their integrated transportation network. In addition to their international relocation services, they can also move your cherished personal belongings anywhere within Japan.
http://www.nissin-tw.co.jp/english/index.html
---
Nippon Express
Nippon Express is a moving company that provides options. Their Total Relocation Service covers the entire relocation process from moving, to home hunting and departure services for expats returning home after a stay in Japan. There's something for whatever kind of move you are making.
http://www.nipponexpress.com/moving/index.html
---
Allied Pickfords
Allied Pickfords is one of the largest moving companies in the world, they also offer domestic moving.
https://www.alliedpickfords.co.jp/
---
Kokusai Express Moving
Kokusai Express Moving also offers domestic moving.
---
Japan customs regulations: Declaring items from an international move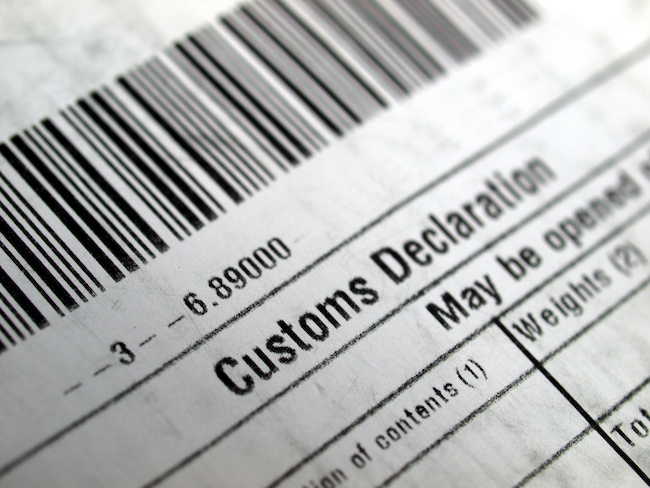 If you are moving to Japan and are having your things shipped separately, you will need to fill out a "Declaration of Accompanied Personal Effects and Unaccompanied Articles" form that will be available on your aircraft or at customs at your arrival airport. If you have unaccompanied items, you will need to fill out two copies of this form and submit both copies to the customs officer upon your arrival in Japan. One copy will be returned to you, which you will need to keep and give to the mover to assist with your items clearing customs. Many of the international moving companies above can provide you with guidance on how to complete this process with minimal hassle.
You can also prepare the document via their website or App (iOs or Android). Please refer to this page to learn how to fill out the form.
Other Options
If the options we've provided above don't quite fit your needs, below is an additional resource you can use to find a mover.
Search for international movers: intlmovers.com
If you decide to move yourself, here are some useful goods to have. Click the image(s) to see details.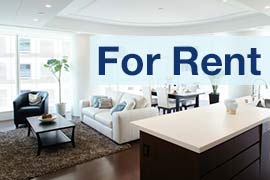 Listings of popular and luxurious rental apartments, condominiums, and houses designed with expats in mind.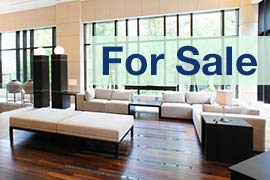 Listings of apartments, condominiums, and houses available for purchase in Tokyo.