English-Friendly Massage Therapists & Chiropractors in Tokyo
Poste date: Monday, May 16, 2022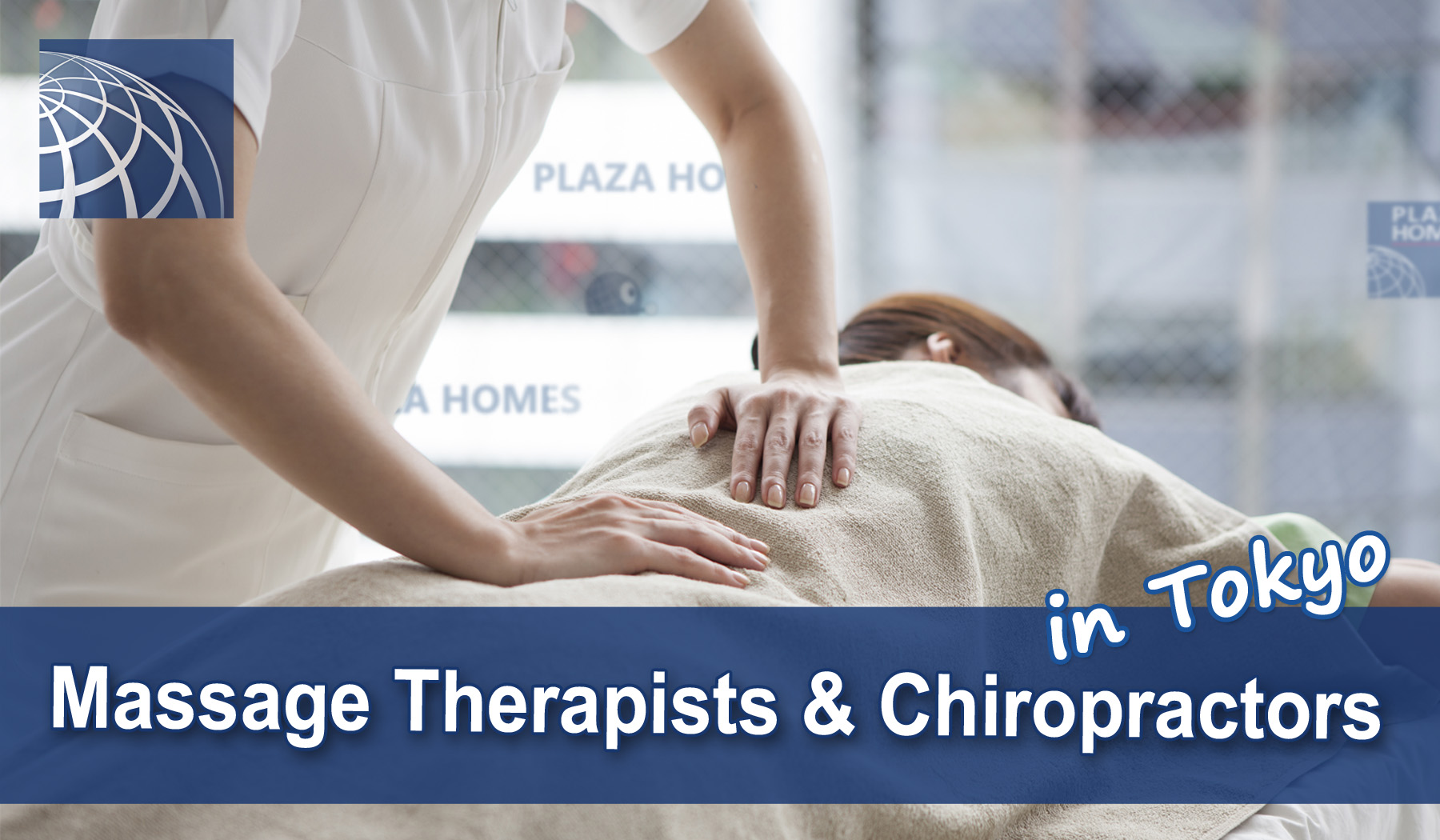 Massages and adjustments are some of the most refreshing ways to help rescue your body from the wear and tear that the bustle of Tokyo brings. Luckily, Tokyoites feel the same way, with massage and chiropractic clinics found throughout the city. Keep your body feeling great by visiting one of following English-friendly massage therapists, chiropractors, or osteopaths in Tokyo.
Lymphatic Drainage Massages in Tokyo 
This kind of massage is extremely popular in Japan and uses a series of specific motions applied strongly throughout the body, focusing on areas with a high concentration of lymph nodes. While less of a tissue relaxer than Swedish or deep tissue massages, this method works to energize the lymphatic system, which regulates the detoxification process of cell metabolism. Many love this type of massage for its benefits to their overall well-being, circulation, and digestion.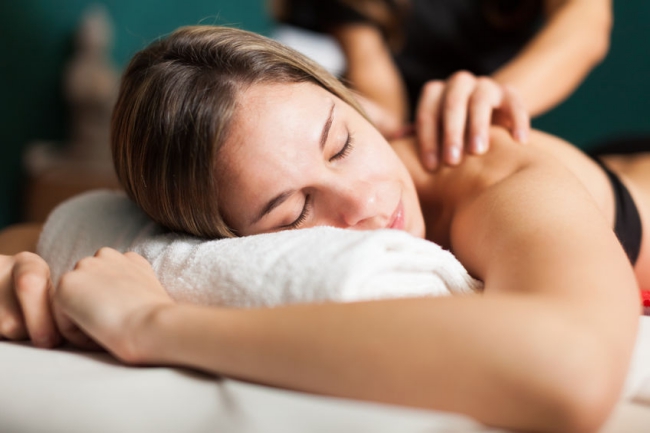 Facia Ginza
Website: https://www.faciaglobal.com/
Ginza Address: JLB Building 2F, 3-4-17 Ginza, Chuo-ku, Tokyo
Ebisu Address: Vort Ebisu Dual's #211, 2-19-7 Ebisu-Minami, Shibuya-ku, Tokyo
Telephone: 03-6264-4779 (Ginza) / 03-6721-7369 (Ebisu)
Facia Ginza is one of the top massage parlors in Tokyo, receiving both TripAdvisor's coveted top rating and the Japanese Omotenashi seal for exceptional service. Taking only 10 clients a day, this exclusive experience concentrates on the face as well as the body, guaranteeing a slimmer, less puffy look and an energized, more youthful feeling. One important note is that these massages are only available for women or couples.
Total Body Care Ginza
Website: http://www.totalbodycare-group.com/english/lympho/
Address: Touma Building 5F, 2-2-19 Ginza, Chuo-ku, Tokyo
Telephone: 0120-098-554
Total Body Care Ginza has a very popular lymphatic drainage massage option. Since they're also a chiropractic office, they can offer several services at once. Their most popular option is what they call a "refreshment treatment," which is a full-body treatment that includes a muscle adjustment and a full-body massage. They also offer a lymphatic drainage treatment just for the legs below the knees.
English-Friendly Osteopaths / Physiotherapists / Chiropractors in Tokyo
Chiropractic and osteopathy services are both quite popular in Japan, but there are some key differences that are important to note when seeking treatment for your ailments. While both focus on the relationship of bones, ligaments, and tendons, chiropractors tend to focus on the spine while osteopaths take the entire body's ailments into consideration. With that said, an adjustment can make a world of difference to those suffering shoulder, neck, or lower back pain.

Waho-An Nature Tokyo
Website: https://natura-w.com/en/index.html
Address: 7-8 Daikanyamacho Dokken-Daikanyama-Heights 1F, Shibuya Tokyo
Telephone: 03-6455-3213
Waho-An Nature Tokyo is the only English available facility in Japan that can support both the outer and inner health of their clients through traditional Japanese medicine: Outer health through massage such as shiatsu, and Inner health through Japanese herbal tea (Wa-herb tea). More than 2000 overseas guests visit this massage salon annually. If you are suffering from the following symptoms or issues, please be sure to receive their treatments. Back pain, stiff neck, stiff shoulder, headache, sciatica, knee pain, if you are seeking to enhance sports performance, if you want to improve general flexibility and correct poor posture, if you are tired but experience difficulties getting to sleep.
AC Chiropractic
Website: https://www.ac-chiro.com/english
Address: Granbell Aobadai Building 5F, 1-23-4 Aobadai, Meguro-ku, Tokyo
Telephone: 03-3716-3222
The family-friendly AC Chiropractic is the only fully compliant WHO standard chiropractic facility in Naka-Meguro. Patient participation is considered integral to the success of their programs. By integrating new techniques into their patients' daily routines and combining it with regular spinal adjustments, AC Chiropractic uses the strength of the body's natural healing process to build strength, flexibility, and joint comfort.
Osteo Japan
Website: https://osteojapan.com/
Address: Shinjuku Daikan Plaza A, 7-1-7 Nishi-Shinjuku, Shinjuku-ku, Tokyo
Telephone: 080-8070-8289
Available for both appointment and home consultation, the doctor behind Osteo Japan also has a certificate in pediatric osteopathy, down to infant and prenatal care. Those used to European-style osteopathy will take comfort in the French system.
Osteopathe Tokyo
Website: http://osteopathetokyo.com/en/
Address: Tokyo ParaMedi, Sakura Yoyogi 1F, 1-6-3 Yoyogi, Shibuya-ku, Tokyo
Telephone: 080-6548-4202
The other English-speaking osteopath on our list was also trained in the French tradition as well as being trilingual. While specializing in perinatal, gynecological, and pediatric osteopathy, Osteopathe Tokyo takes patients with a variety of ailments.
Massage Seitai S-Shape
Website: https://www.seitai-s-shape.net/
Address: Nakajima Green Heights 902, 1-20-6 Ebisu-Nishi, Shibuya-ku, Tokyo
Telephone: 03-6416-4762
Therapeutic Massage, Foot Reflexology, Dry Head Spa, and Lymph Drainage, based on Japan-originated body healing method "Seitai". Most of the physical upsets are caused by muscle imbalance and skeletal misalignment associated with poor posture. We remove the tightness of your body and fix your posture. If you have neck pain, shoulder pain, low back pain, frozen shoulder, sciatica, knee pain, migraine, eye strain, physical fatigue, or any kind of chronic pain, let us help you.
Takeyachi Clinic Chiropractic Center
Website: https://takeyachi-chiro.com/english/
Address: Nihombashi Sakura Building 8F, 3-1-4 Nihombashi, Chuo-ku, Tokyo
Telephone: 03-5876-5987
Takeyachi Clinic is rare in that it's run by a medical doctor: an orthopedist, in fact. The owner received training in the United States for chiropractic adjusting and has published more than ten books on the subject. Takeyachi Clinic offers a combination of spinal adjustments, soft tissue work, and exercise and rehabilitation techniques to help patients continue to heal over the course of treatment.
Tokyo Chiroprcatic
Website: https://www.tokyochiro.com/english/
Address: #101 FOLIAGE Minami Aoyama, 4-20-4 Minami Aoyama, Minato-ku, Tokyo
Telephone: 03-3478-2713
Tokyo Chiropractic has an impressive pedigree for all of its small, family-owned roots. The clinic is run by two of the top chiropractors in Japan, both who have served on national and international chiropractic boards. With one doctor trained in the United States and the other in Australia, you will feel at home with their gentle guidance and focus on repairing the body through the power of spinal manipulation.
Tokyo Physio
Website: https://www.tokyophysio.com/
Address: 104 Atrium Shirokane, 5-12-27 Shirokane, Minato-ku, Tokyo
Telephone: 03-3443-6769
Tokyo Physio offers Physiotherapy, Massage, Pilates, Women's Health. etc. and you can make a reservation online.
Tokyo Therapy and Wellness Center
Address: Maison Okada 4F, 3 Chome-5-13 Jingumae, Shibuya City, Tokyo
Telephone: 080-8070-8289
Tokyo Therapy and Wellness Center serves clients in English, French, and Japanese. In addition to doing one on one sessions, they offer four handed osteopathic sessions where two osteopaths can work simultaneously on a single client. Furthermore, they offer craniosacral therapy, weight loss coaching, and meridian intestinal massage therapy. This clinic aims to work with issues that require anything from adjustments to a light touch with nutritional counseling. It is their goal to meet the clients from the angle that optimally supports each individual's needs with whatever health challenges they may be facing.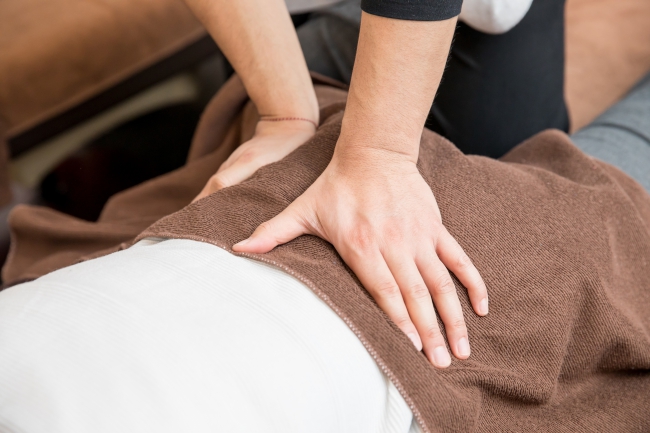 Relaxing Spa Massages in Tokyo
Of course, you can always throw away the semblance of seriousness and embrace the luxurious, lush quality of a spa massage. Our full guide to spa treatments and massages in Tokyo provides information on how to find the best experience and enjoy a day to yourself.
If You Would Like to Relax at Home
Japanese massage chairs are high quality and the technology has been improving every year. You can always try these machines at an electrical shop like Yodobashi Camera or Bic Camera. A high-quality massage chair will surely relax your body.
Taking Care of Your Body while Living in Tokyo
City life can take its toll physically and mentally. Keep your body in shape in every way by reading through our comprehensive guides to living in Tokyo. Whether it's sports and fitness, medical care, or reducing stress and anxiety by finding English-friendly services, we provide the information you need to feel relaxed during your time in Tokyo.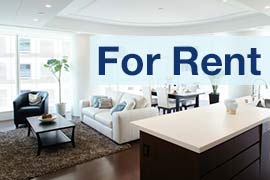 Listings of popular and luxurious rental apartments, condominiums, and houses designed with expats in mind.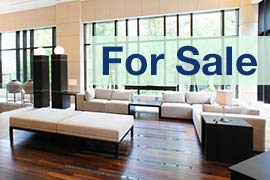 Listings of apartments, condominiums, and houses available for purchase in Tokyo.