Accounting in Tokyo: Bilingual Accounting & Consulting Firms
Post date: Wednesday, September 23, 2020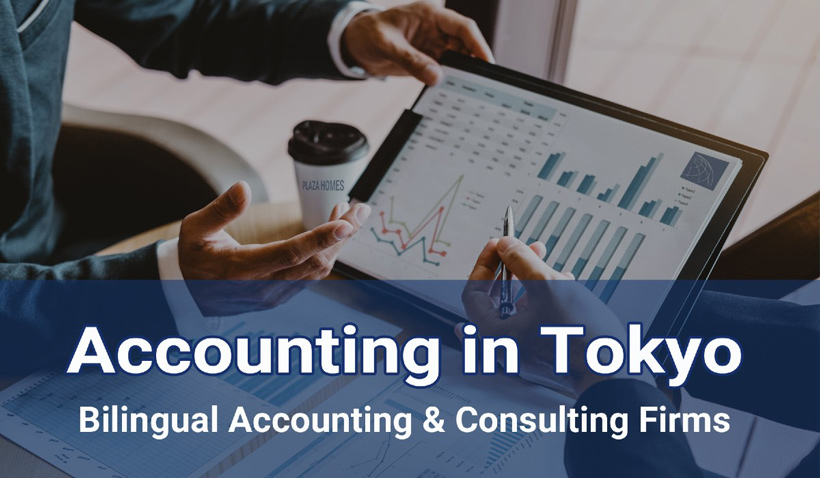 Whether you are filing individual tax returns or hoping to establish a new business, financial issues can be complicated. These difficulties will no doubt be compounded upon moving to a country like Japan, where you will face the intricacies of a different financial system on top of linguistic and cultural barriers. Fortunately, we are here to help.
Accounting in Tokyo: Bilingual Accounting & Consulting Firms
At PLAZA HOMES, we make it our mission to help expatriates get settled in the Tokyo area as smoothly as possible, providing resources to aid you no matter how long you choose to stay. In that spirit, we have compiled a list of accounting firms in Tokyo that, while each providing a wide range of differing financial services, do have at least one important thing in common: They all deal with foreign individuals and/or foreign firms on a regular basis.*
*Disclaimer: We do not endorse any of the services listed here, nor any one of these firms. Before seeking financial assistance, please research each individual firm carefully via the websites provided.
Akasaka International Accounting

Akasaka International Accounting offers a full range of financial services, from Fund Management to Financial Consulting, support for subsidiary branch set-ups by foreign registered companies and tax-filing services. AIA can also offer a full Human Resource Service to existing companies.
Tel: 03-3505-2480

Arai & Co.

Arai & Co. specializes in accounting procedures such as monthly reports to head offices, taxation issues from returns to compliance and payrolls and bill payment for individuals. They also offer company valuation and due diligence reviews for M&As.
Tel: 03-5408-6200

AZ Partners

AZ Partners is a multi-national company focusing primarily on U.S. nationals or U.S. Green Card Holders living outside the United States to offer individual, personalized tax services including tax return reviews and computations, taxation representations and ITIN applications.
Tel: Contact via email

Capital Tax & Accounting Services

Capital Tax K. K. enables businesses operating in Japan to thrive by providing strong financial structure and strategy. When utilizing our services, business owners have the benefit of working with highly experienced and knowledgeable tax specialists who understand the intricacies of both personal and corporate tax in Japan.
Tel: 03-4530-9755

Cleed

Cleed is dedicated to providing bilingual accounting and back office services to small businesses. Our client base is multinational, and we are highly experienced in supporting startups, offering flexible services to meet client needs. We also provide useful services for foreign business owners in early stage such as provision of registered business address, mail handling, and assisting in opening a corporate bank account.
Address: 1-11-8 Minami-Otsuka, Toshima-ku
Tel: 050-3558-5146

Excore Sogo Accounting & Consulting Firm

Excore Sogo Accounting & Consulting Firm offers resident expats a range of general accounting services including assistance with domestic and international tax returns, tax audits, inheritance tax and company establishment accounting procedures. The firm can also advise on corporate restructuring.
Tel: 03-6320-1501

Go Tax Consultant Office

Go Tax Consultant Office is primarily involved with helping expatriates take care of taxation matters, whilst also offering accounting services, payroll and social insurance facilitation. Notably, the taxation services offered center on individual returns; they also provide advisory services on how to best deal with Japanese taxes.
Tel: 03-5766-8640

Grant Thornton Japan

Grant Thornton Japan are audit, accounting, and taxation specialists offering advisory services to both public and private entities. The firm provides individual international tax advisory services as well as employment law expertise.
Address: 9F Aoyama Building, 1-2-3 Kita-Aoyama, Minato-ku
Tel: Contact via email

HLS Global Co., Ltd

HLS Global Group is an international accounting and business advisory firm with a focus on providing superior services in the areas of accounting, tax, audit, advisory, and consulting. We also provide comprehensive solutions to non-Japanese multinational companies operating in Japan.
Address: T&G Hamamatsucho Bldg. 6th Fl. 2-12-10 Shiba Daimon, Minato-ku, Tokyo
Tel:

03-6435-6596

Kaori Fuchi Tax & Consulting

Kaori Fuchi Tax & Consulting provides individual taxation (returns and consulting) services in addition to help with non-resident and non-permanent resident taxes. Payroll and bookkeeping services are also offered for corporate clients–all in English.
Address: Minamiazabu Centre 2F, 4-12-25 Minami-Azabu, Minato-ku
Tel: Contact via online form

Kojima Tax & Accounting Office

Kojima enables expats in individual or corporate form to establish businesses, establish non-sole-proprietor status and also prepare tax declarations and associated returns–all in English or Chinese, as well as Japanese. The company can also assist with foreign tax deductions and U.S. Green Card Holder IRS support.
Tel: 03-6402-9555

Komiyama & Co.

Komiyama & Co. offers both individual and corporate taxation services ranging from assistance with filing tax returns to daily bookkeeping and advice on asset sales. The firm also deals with individual inheritance taxes; auditing and financial statement preparation for corporate clients is also provided.
Address: 3-6-9 Roppongi, Minato-ku
Tel: 03-6697-7000

Saddywell Accounting

Sadywell Japan Tax & Accounting provides total support to those starting businesses in Japan. We offer assistance in a range of matters to lead your business to success, including visas, tax accounting and social insurance.
Address: Radius R Bldg. 3F 2-16-14 Takaban, Meguro-ku Tokyo, Japan 152-0004
Tel: 03-4405-6009

Shiodome Partners Group

Shiodome Partners Group offers both accounting and legal outsourcing services. Accounting services include both private and corporate taxation and periodical consolidation services. The company should be contacted directly to answer specific questions based on individual requirements.
Address: 5F Shiodome Superior Building, 1-7-10 Shimbashi, Minato-ku
Tel: 03-6228-5505

Sugai Accounting

Sugai Accounting was established in 1982 and aiming to satisfy their clients' changing needs fully successfully.
Address: Grand Maison Rokuban-cho 206 Rokuban-cho 6-20, Chiyoda-ku, Tokyo
Tel:

03-6272-9090
Tax, Legal and Other Bilingual Tokyo Services
During tax filing season (from January to March), there are English-language advisory services that you can take advantage of; please call the English-language desk at the Tokyo Tax Bureau and ask to speak to a representative about whatever issues you may have. While there is no guarantee that said representative will know exactly how to assist you, at the very least he or she can get you on the right track especially concerning individual tax returns, etc.
Of course, for those starting businesses or branches of existing businesses in Japan, it is best to consult with a firm like those listed above. While getting your individual or corporate finances in order, it may also be necessary to consider legal issues–please feel free to peruse our list of international Tokyo-area corporate law firms for more resources. Whatever you need, don't worry–as Japan's most international city, Tokyo has a large array of English-speaking services. Whether you are already living in Japan or planning to do so, it is never too early to take advantage of them.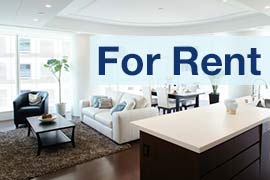 Listings of popular and luxurious rental apartments, condominiums, and houses designed with expats in mind.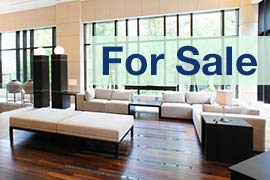 Listings of apartments, condominiums, and houses available for purchase in Tokyo.