New and Used English Book Stores in Tokyo
Poste date: Thursday, May 26, 2022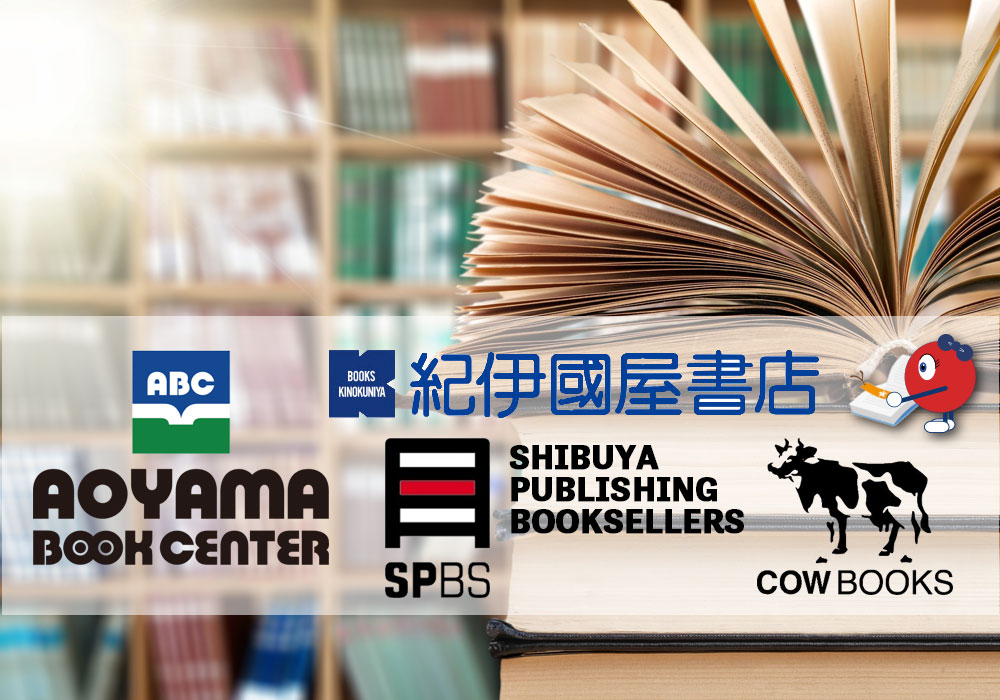 Are you on the hunt for some good reading material but wondering where to find something in your native language in the middle of Tokyo? Have you ever stepped into a Japanese bookstore and been overwhelmed by the selection of all Japanese books? Thankfully, for all of us who may not read Japanese, there are quite a few places where books can be found in a variety of other languages. Here are a few of the best options to get English books in Tokyo. You can also find English books on Amazon Japan.
If you are wondering how to borrow books from a Japanese library, please read our article "How to borrow books from a public library in Tokyo".
Why Kinokuniya Bookstore is Tokyo's go-to source for Expats
If you've been living in Tokyo for a while, but haven't visited one of the many Kinokuniyas that offer a foreign language book section, then you're in for a treat. There are several branches in Tokyo that have a large selection of books in English as well as a smaller catalogue in a few other languages. You will find everything from best-selling novels to the latest children's books from abroad and everything in between. Some are even large enough that they include coffee shops where you can sit and browse a good read while enjoying a tasty beverage while you read. You can find stores on Kinokuniya's website.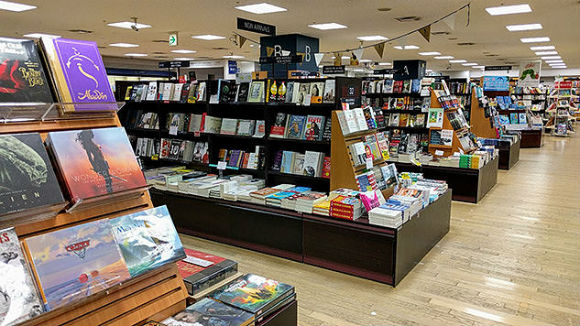 Kinokuniya main shop locations.
Shinjuku Main Store and Annex
Address: 3-17-7 Shinjuku, Shinjuku-ku, Tokyo
Books Kinokuniya Tokyo (Shinjuku Takashimaya)
Address: Takashimaya Times Square South Building 6th floor, 5-24-2 Sendagaya, Shibuya-ku, Tokyo
Shibuya (Seibu)
Address: Seibu Shibuya 1F, 21-1 Udagawa-cho, Shibuya-ku, Tokyo
Other English Book Stores in Tokyo
Tsutaya Daikanyama T-Site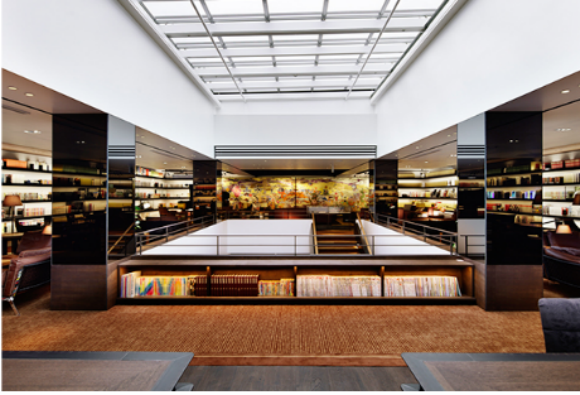 Tsutaya Daikanyama has the theme of A Library in the Woods. Not only that they have great range of books but they also have movies, music, vintage magazines (30,000 issues), travel desk, stationery, salon lounge and cafe. It's definitely worth a visit if you love books.
Address: 17-5 Sarugakucho, Shibuya-ku, Tokyo
Station: Daikanyama
Tsutaya Tokyo Roppongi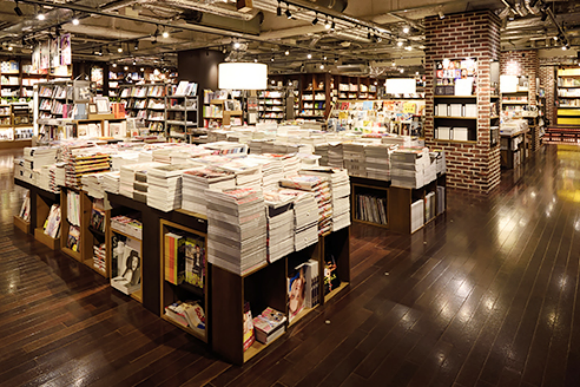 Tsutaya Roppongi has great range of books and about 45,000 magazines from Japan and other countries. It also has a cafe on the 1st floor.
Address: Roppongi Hills Roppongi Keyaki zaka Dori, 6-11-1 Roppongi, Minato-ku, Tokyo
Station: Roppongi
Aoyama Book Center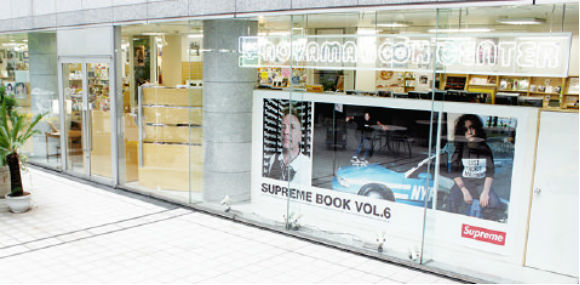 Aoyama Book Center is located near Omotesando station. They have books about culture, Japanese art, photography, design, illustration, architecture and advertising etc.
Address: Roppongi Denki Building 1F, 6-1-20 Roppongi, Minato-ku, Tokyo
Station: Omotesando
Maruzen Marunouchi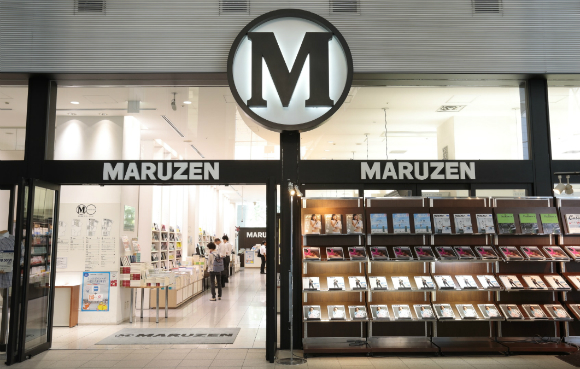 Maruzen Marunouchi is situated near Tokyo Station and their 4 floors are filled with books.
Address: Marunouchi Oozo 1F-4F, 1-4 Marunouchi, Chiyoda-ku, Tokyo
Station: Tokyo
Second Hand Foreign Books - Kitazawa Bookstore (Jimbocho)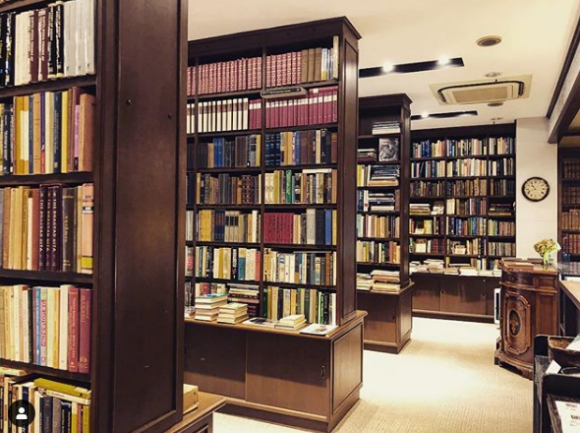 Kitazawa Bookstore offers foreign second hand books and rare historical books. This store was founded in 1902, situated in Jimbocho where you can find a lot of second hand bookstores. They stock about 12,000 books and mostly they are in English. You can search book titles on this page.
Address: 2-5 Kanda-Jimbocho Chiyodaku Tokyo
Station: Jimbocho
Japanese Antique Books and Ukiyo-e Prints - Ohya Shobo (Jimbocho)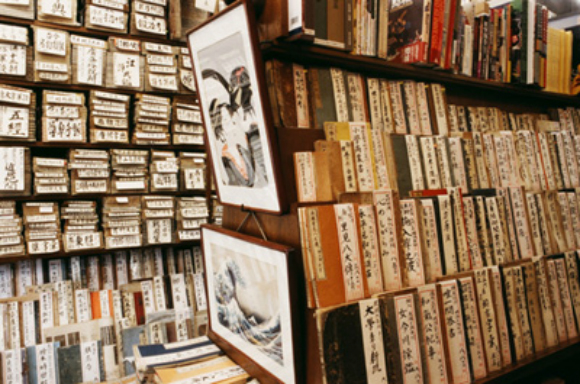 Ohya Shobo offers Japanese history, geography, literature, fine arts, foreign language text books, science, medicine, illustrated books, comics by Hokusai etc. Antique books, maps and Ukiyo-e prints are from Edo period. It's worth a visit if you are interested in Japanese antique books or the culture around Edo era.
Address: 1-1 Kandajinbocho, Chiyoda-ku Tokyo
Station: Jimbocho
BOOK OFF

BOOK OFF offers second hand books at very reasonable prices. Some Book Off stores offer other goods for instance, CDs, DVDs, Video Games, Smart Phones, PC, Electronics etc. Below are major Book Off stores in Tokyo, you can also check more stores on the list of their shops in English.
Yoyogieki Kitaguchi Store
Address: 1-58-1 Yoyogi, Shibuya, Tokyo
Books, CDs, DVDs, Video Games, Game Consoles Home Entertainment & Electronics, Kitchen Appliances, Cell & Smart Phones, Personal Computers, Kimono, Japanese dishes, Japanese Traditional goods
Akihabara Ekimae Store
Address: 1-6-4 Kanda Sakumacho, Chiyoda-ku, Tokyo
Books, CDs, DVDs, Video Games, Game Consoles, Cell & Smart Phones, Home Entertainment & Electronics, Kitchen Appliances, Personal Computers, Music Instruments
Shinjyuku Station East Exit Store
Address: 5F-7F, 3-18-1 Shinjuku, Tokyo
Books, CDs, DVDs, Video Games,Game Consoles
COW BOOKS Nakameguro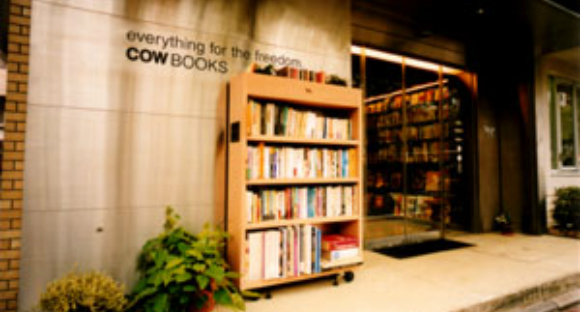 Cow Books is located 7 minutes away from Nakameguro station, the books focus on 1960s – 80s social movements. Other books focus on progressive politics, protest, the Best Generation, and first editions of forgotten modern authors.
Address: 1-14-11 Aobadai, Meguro-ku Tokyo
E-book Lending and Exchanging Books
Lending or Borrowing Kindle Books - Amazon.com
You can lend a Kindle book for up to 14 days and you can also borrow books from a friend on amazon.com.
Exchanging Books on Book Mooch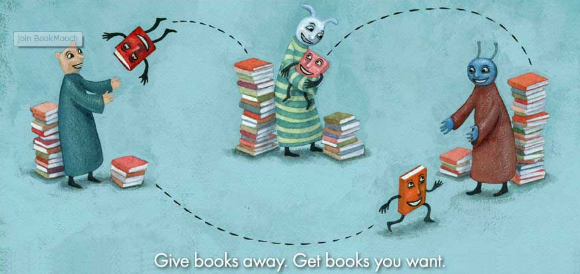 You can give books away and get books you want. Book Mooch offers the system and it's world wide. There are quite many books offered in Japan as well, check the list here.
A commuter's best friend: The eBook reader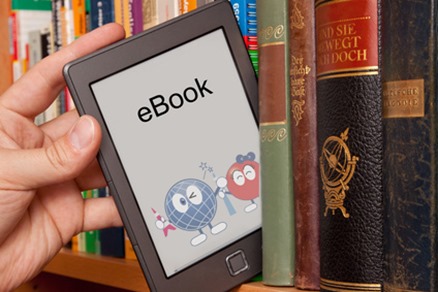 Lastly, for a slightly different take on how to get access to those reading materials, may we offer up the idea of an e-reader as a method for getting your daily dose for the written word. Whether you like e-ink or fully digital screens, Sony or Kindle or anything in between, e-readers may not ever replace books, but they are surely a convenient way to get whatever type of literature you want to get your hands on in a convenient, portable form. There is no end of content, e-books, or whatever subscription you have in mind. Best of all, e-books come in every language that's ever been written.
And, an e-reader easily fits in any bag, briefcase, or even a pocket, so it can be pulled out on the train or bus, or even when you're just sitting on a park bench in Yoyogi enjoying some later afternoon sun. Can you say convenient?
Conclusion
If you're craving a good read in Tokyo, these suggestions should get you started on where to look. If these fail you, you can also consider places like Amazon Japan or other online shopping sites if you need something specialized that can't be found in one of the above bookstores.
Places for Children in Tokyo - Amusement Parks, Zoo, Aquariums, Cafes, etc.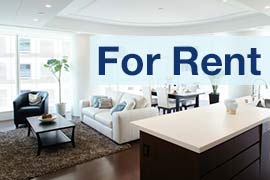 Listings of popular and luxurious rental apartments, condominiums, and houses designed with expats in mind.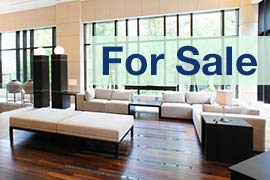 Listings of apartments, condominiums, and houses available for purchase in Tokyo.