Expat Housing in Tokyo
Poste date: Thursday, October 25, 2018
Moving to Tokyo as a foreigner takes a lot of work to find a house and get settled.
Such process involves selecting a property, area orientation, arranging a mover, all sorts of registrations, and necessary changes of all kinds. On top of that, you need to find a school and process enrollment if you have children. There are so many things to do that are time consuming.
When you stay for more than one year or stay for a long term in Japan, you may need to find a rental housing property. We highly recommend that you ask a real estate agent who has thorough knowledge of the expat life styles and vast experience in handling various properties to meet your individual needs and find your best suited house.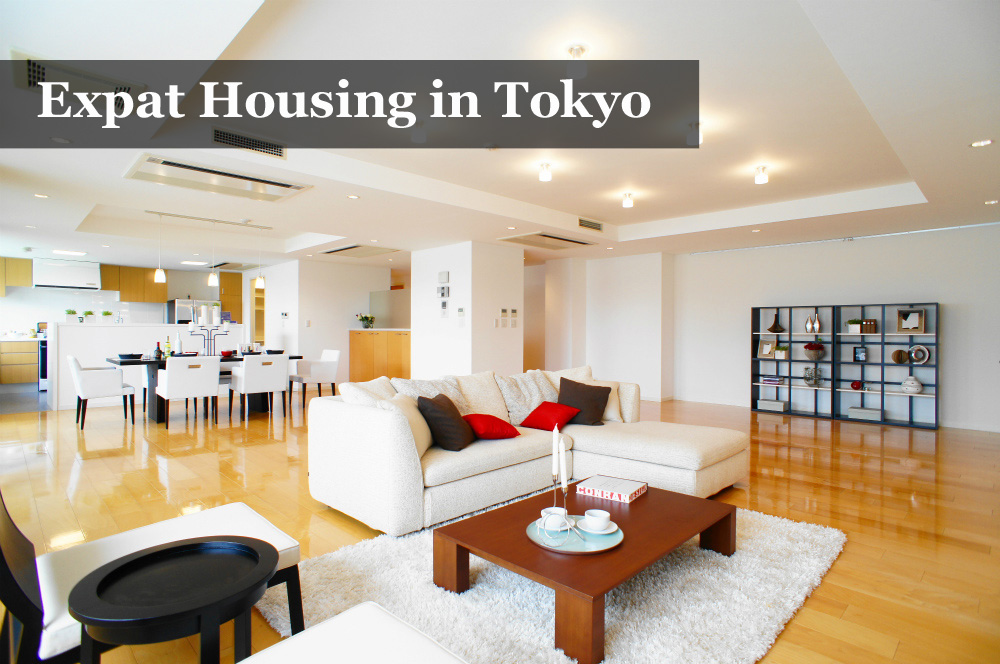 PLAZA HOMES helps through such processes with those who are new to Tokyo, guiding you to different areas in Tokyo, showing different types of properties, selecting appropriate properties depending on the length of your stay, explaining Japanese business customs, etc. on "Guide to Renting Property" page of our website.

What are Expat Apartments (Houses) in Japan?

They are properties that meet certain requirements that many foreign expats wish to have in order to live comfortably.
Examples
■ The property is not too small; ceilings are not too low; floor plan is spacious, etc.
■ The property is not too old; facilities such as A/C, water heater, etc. are easy to operate.
■ Home appliances such as a refrigerator, washing machine, dryer, etc. are installed. *Depends on the property
■ Height of the kitchen counter and sink is appropriate, and not too low.
■ The floor plan is designed in compliance with Western life style; the living, dining and master bedroom are spacious. When there are more than 3 bedrooms, 2 bathrooms are included. *Depends on the property.
■ The management office or the front desk offers English bilingual services. *Depends on the property.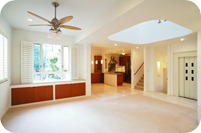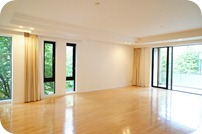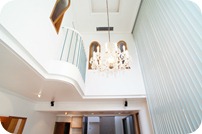 In the past, expat properties referred to luxurious properties geared towards Westerners only. More recently developed luxurious properties are not limited to foreign expats, but gearing towards the Japanese market as well. Consequently, these properties targeting both markets integrate good aspects from both genres. Such properties are comfortable for foreign expats as well. In addition, they also provide highly functional facilities that are the big advantages of Japanese luxurious properties.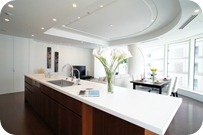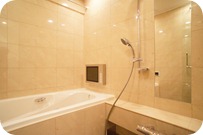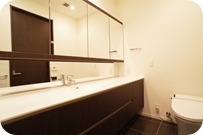 Examples:
A bathroom heater and dryer combo system, Japanese style bathroom with an automatic bathtub control system, a tank-less toilet, heated toilet seats, washlet toilet, etc.
Although English instructions may not be available for some of the facilities, equipment and garbage disposal methods, the real estate agent (if they provide English bilingual services) will explain when you move in.
In many cases of expat's finding homes, it starts 6 weeks prior to the planned date of move-in and a lease contract is completed after looking 10-15 properties on average. We usually choose some desirable properties by hearing your needs before your arrival in Japan and show you around these properties for few days after your arrival.

Residence Areas of Foreign Expats

When you find a house, you may decide your residence location considering convenience for living and budget for housing.
You may have to consider multiple elements such as near-by expat-friendly living facilities, easy access to school bus routes, convenience for commuting, public parks in the neighborhood, and so on.
PLAZA HOMES provide easy guidance on popular residence areas for expats.

When your child goes to an international school in Tokyo, you and your child may have problems unless you live close to a school or the school bus is running along near-by streets. Please access here about our recommended residence areas with good access to international schools.

Budget for housing

You may usually have to find your home within the budget for housing predetermined by your company depending on your company post or your family structure.
We here introduce the popular areas in Tokyo and average rent per unit size about expat-friendly housings.

Furniture

Typical rental housings for a long-term contract does not come with furniture and appliances. There are some options such as bringing them from your home country, leasing them in Japan during the period of your stay, asking a lessor of a rental housing to lease them, and living in a rental house with furniture.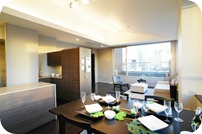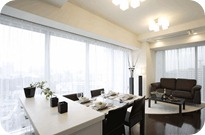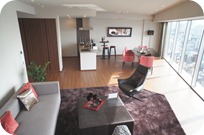 Appliances

Bringing appliances from your home country is not recommended due to the difference of voltage. Hence there are also some options such as leasing them in Japan and living in a rental house with appliances.
Household Electronic Appliances in Japan - For Long-term Residents


We PLAZA HOMES provide service for introducing a plenty of housing property information as well as various other information so that a foreigner can spend a confortable life in Tokyo without any difficulty.


Please feel free to contact us for our full range of service.