Covid-19: The Current Situation in Japan and Countermeasures
Poste date: Friday, June 3, 2022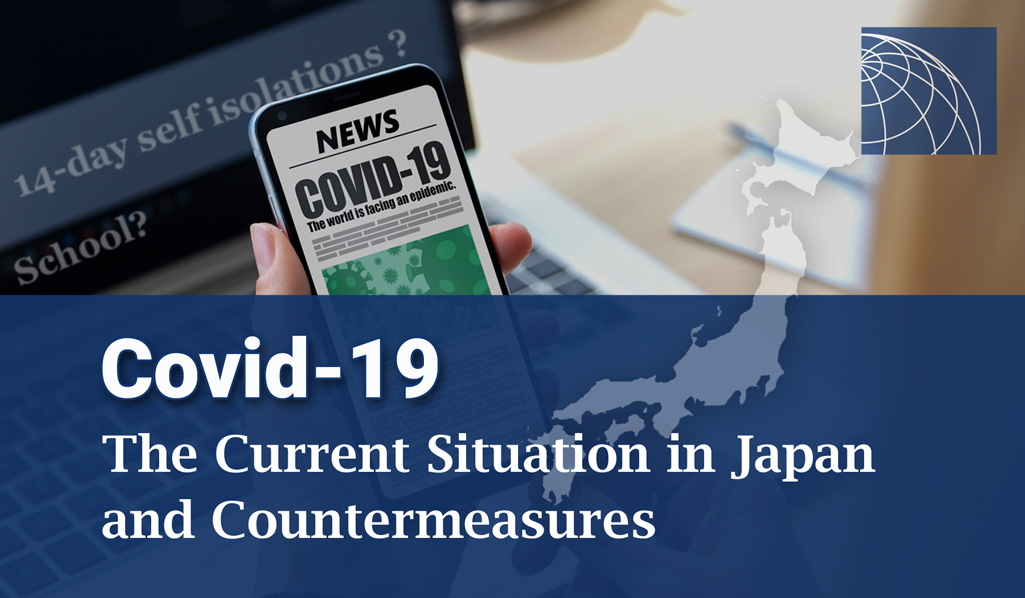 This is a summary of the Japanese government's response to Covid-19 and the countermeasures taken. In this article you can learn about the situations regarding immigration, socio-economic activities, schools, and more. We hope this information will be helpful for those who are planning on moving or returning to Japan. Since the situation changes daily, please check the latest information on each of the websites linked throughout the article below.
---
What's New? ( June 3 )
1) Current Cases in Japan
2) Quarantine Measures
---
Current Restrictions in Japan
Quasi-state of emergency (Pre-emergency measures) has been lifted throughout Japan.
Coronavirus Vaccinations
Please read: Cabinet Public Relations Office
You can also call Covid-19 Vaccine Call Centre in English.
TEL: 0120-761770 (calls are free of charge)
Current Numbers of Covid-19 Cases in Japan
Updated on June 3 according to Ministry of Health, Labour and Welfare
New PCR Positive Cases: +20,675 | Serious Cases: -6 | New Death:  +24
Restrictions on Entry to Japan
The situation is constantly changing. Please refer to the following websites for the latest information or contact the embassy.
All travelers including Japanese nationals have to submit a certificate of negative test result conducted within 72 hours prior to departing from the country/region where travelers stay when entering Japan. Those who do not submit a certificate of negative test result will be denied entry into Japan in accordance with the Quarantine Act. Airline companies will reject boarding those without one. Please consult with Embassies or Consulates or Consular Office of Japan in case it is truly difficult to obtain the certificate of negative test result.

Quarantine measures: Review on the on-arrival COVID-19 test and the home quarantine period after entry into Japan 

From 0:00 am (JST) on June 1, 2022, based on the New Border Measures (28), on-arrival test, self-quarantine period and place of accommodation after entry into Japan may be changed according to the grouping ("Red", "Yellow" and "Blue" categories) of the countries/regions in which the entrants stayed within 14 days before the day of return to Japan or the day of application for landing on Japan and whether they obtain a valid COVID-19 vaccination certificate.

Based on the New Border Measures (29), from June 10, 2022, foreign nationals who apply for new entry into Japan based on either of the following categories (1), (2) or (3) below are regarded as those with "special exceptional circumstances" and are allowed for new entry into Japan in principle, if the receiving organizations located in Japan complete prescribed applications in the Entrants, Returnees Follow-up System (ERFS).

(1) Foreign nationals newly entering Japan for a short-term stay (less than three months) for purposes including business and employment (continued from March 1)

(2) Foreign nationals newly entering Japan for a short-term stay for tourism (only when a travel agency among others organizing the trip serves as the receiving organization of the entrants) (start from June10) (New)

(3) Foreign nationals newly entering Japan for a long-term stay (continued from March 1)

Quarantine measures
For all cross-border travelers and returnees from countries/regions where the B.1.1.529 Omicron variant becomes dominant (all countries/regions except for those where COVID-19 variants other than the Omicron variant become dominant), whether on-arrival test is required, the length of period when they are required to self-quarantine in places such as their own residence or accommodation after their entry into Japan, to follow-up health checks conducted by the Health Monitoring Center for Overseas Entrants (HCO) and to refrain from using public transportation (hereinafter referred to as "home quarantine") will be determined according to the grouping ("Red", "Yellow" and "Blue" categories) of the countries/regions in which the entrants stayed before the day of return to Japan or the day of application for landing on Japan and whether they obtain 

a valid COVID-19 vaccination certificate

 (One of the requirements is having received 3 doses of specific vaccines) as shown in the list below.

RED
Albania, Fiji, Pakistan, Sierra Leone
YELLOW
Andorra, Angola, Antigua and Barbuda, Bahamas, Barbados, Belarus, Belize, Bhutan, Botswana, Brunei, Burkina Faso, Cabo Verde, Central African Republic, Chad, Comoros, Cook Island, Cuba, Cyprus, Democratic Republic of the Congo, Dominica, Egypt, Equatorial Guinea, Eritrea, Eswatini, Federated States of Micronesia, Gabon, Gambia, Georgia, Grenada, Guinea, Guinea-Bissau, Guyana, Haiti, Honduras, India, Kazakhstan, Kiribati, Kosovo, Kuwait, Lebanon, Lesotho, Liberia, Libya, Liechtenstein, Macau, Maldives, Mali, Malta, Mauritania, Mauritius, Moldova, Namibia, Nauru, Nepal, Nicaragua, Niger, Niue, North Korea, North Macedonia, Oman, Palestine, Peru, Portugal, Republic of Burundi, Republic of Congo, Republic of the Marshall Islands, Republic of Vanuatu, Saint Christopher and Nevis, Saint Lucia, Saint Vincent and the Grenadines, Samoa, San Marino, Sao Tome and Principe, Saudi Arabia, Senegal, Seychelles, Solomon, Somalia, Sri Lanka, Sudan, Suriname, Syria, Tajikistan, Togo, Tonga, Trinidad and Tobago, Tunisia, Turkey, Turkmenistan, Tuvalu, Ukraine, Uruguay, Uzbekistan, Vatican, Venezuela, Viet Nam, Western Sahara, Yemen, Zimbabwe
BLUE
Afghanistan, Algeria, Argentine, Armenia, Australia, Austria, Azerbaijan, Bahrain, Bangladesh, Belgium, Benin, Bolivia, Bosnia and Herzegovina, Brazil, Bulgaria, Cambodia, Cameroon, Canada, Chile, China, Colombia, Costa Rica, Cote d'lvoire, Croatia, Czech Republic, Denmark, Djibouti, Dominican Republic, Ecuador, El Salvador, Estonia, Ethiopia, Finland, France, Germany, Ghana, Greece, Guatemala, Hong Kong, Hungary, Iceland, Indonesia, Iran, Iraq, Ireland, Israel, Italy, Jamaica, Jordan, Kenya, Kyrgyz, Laos, Latvia, Lithuania, Luxembourg, Madagascar, Malawi, Malaysia, Mexico, Monaco, Mongolia, Montenegro, Morocco, Mozambique, Myanmar, Netherlands, New Zealand, Nigeria, Norway, Palau, Panama, Papua New Guinea, Paraguay, Philippines, Poland, Qatar, Republic of Korea, Romania, Russia, Rwanda, Serbia, Singapore, Slovakia, Slovenia, South Africa, South Sudan, Spain, Sweden, Switzerland, Taiwan, Tanzania, Thailand, Timor-Leste, Uganda, United Arab Emirates, United Kingdom, United States of America, Zambia
Vaccination certificates
For certificates issued in a foreign country, all of (1) to (3) must be complied with.
(1) The following information must be written in Japanese or English.
Name, date of birth, vaccine name or manufacturer, date of vaccination, number of vaccinations
(2) It must show that the applicant has received two doses of any of the vaccines listed below and a third or subsequent dose of Pfizer or Moderna.
Pfizer, AstraZeneca, Moderna, Janssen
(3) Vaccination certificate issued by the government or other public institution.
Details:
https://www.mhlw.go.jp/content/000903661.pdf
Use of public transport after arrival
The use of public transport is permitted during the period of self-isolation if you are traveling to your home  / other facilities within 24 hours of arrival. There is also Airport Limousine available.
Airport PCR Center
For people who leave Japan and require a coronavirus testing before departure, there is a coronavirus testing center at Narita Airport . At Narita Airport PCR Center, departing travelers are able to obtain a negative test result certificate within 2 hours (until the end of November it could take up to 6 hours since the new PCR laboratory has to be ready). If you make an appointment, the cost would be ¥39,800 for a test and a negative certificate, and it is ¥46,500 without appointment. Anyone can take the test however, those who have the symptom of the covid-19 (such as a fever or cough) are not accepted.
Socio-Economic Activities in Japan
There is a restriction for big events over certain number of people, other than that it depends on the region as mentioned above (Tokyo, Kanagawa, Chiba and Saitama declared a state of emergency).
Restaurants and Bars
Some restaurants and bars are requested to shorten their opening hours (it depends on the region).
Schools
Public Schools and Private Schools
The regulation varies depending on the local government (for public schools) and on the private school itself however, all schools have reopened.
International Schools
The countermeasures taken depend on the school however all the listed schools below have reopened for the new semester. Most of the schools have still been accepting new students for the new semester and you can also find schools that offer virtual school tours.
International Schools (Tokyo, Yokohama)
The current status of each school. Please contact them for further details.
Municipal offices
They are open as usual.
Transportation
Trains
Running as usual
Shinkansen
Running as usual (in some areas there are less Shinkansen running than usual)
Flights
For both international and domestic flights, some flights are suspended, reduced, or have had their schedules changed.
More Information Related to Covid-19
* Where to Call and Ask Questions about Covid-19 in English in Tokyo
* Japan Rent Relief Grants - Housing Security Benefits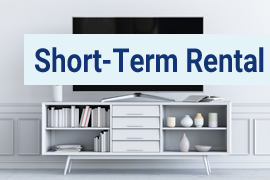 Monthly and serviced apartments for short term (1 month+) rentals in Tokyo

.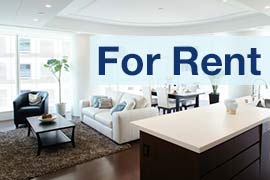 Listings of popular and luxurious rental apartments, condominiums, and houses designed with expats in mind.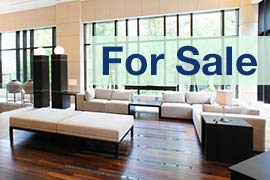 Listings of apartments, condominiums, and houses available for purchase in Tokyo.