Driving Stickers in Japan
Poste date: Tuesday, May 31, 2022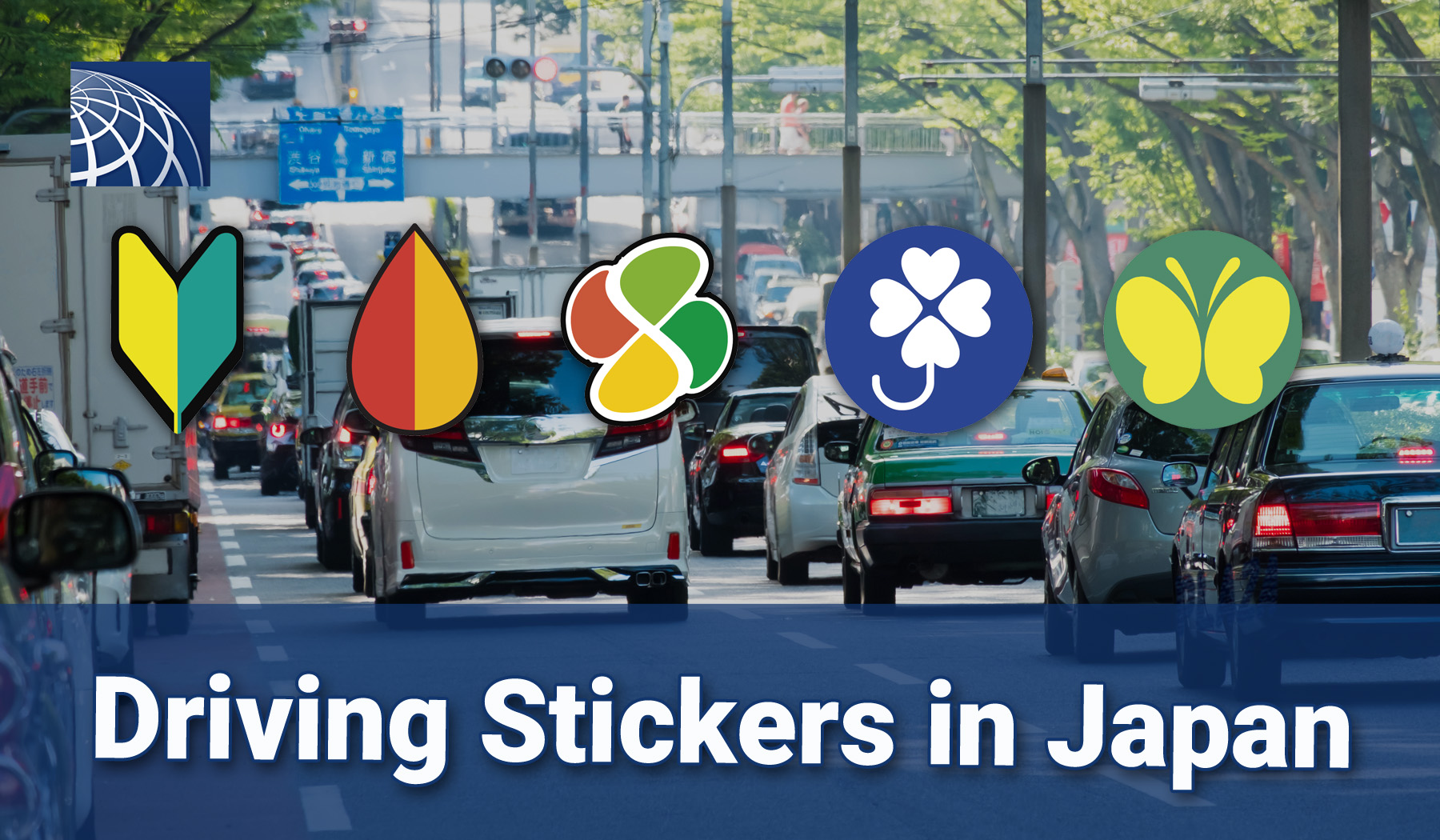 Have you ever seen driving stickers on cars in Japan? There are very specific stickers that are required by law to be placed on cars belonging to certain classes of drivers. The reason you see these is because they are there to tell other drivers to be cautious around vehicles bearing these symbols.
Have you ever seen these markers on the front or back side of a vehicle?
Do you know what each one means?

Wakaba/Shoshinsha Mark - Beginner's sticker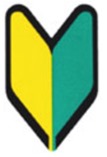 When you first obtain a driver's license, you are required to place this mark on both the front and back side of your vehicle for one year. It's called the 若葉(wakaba - green leaf) or 初心者(shoshinsha - beginner) mark in Japanese.
Click the image to purchase online.
Even if you have a scooter, you need to put the sticker on it if you're a beginner.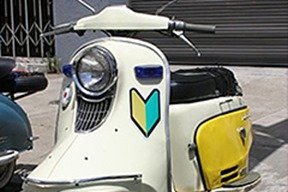 Koreisha/Momiji/Yotsuba Mark - Senior Driver Sticker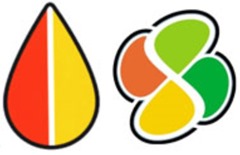 It is recommended that drivers over the age of 70 or older should attach this sticker, but anyone over age 75 is required to attach this sticker to their vehicle.
The tear-drop shaped version is called the 紅葉(Momiji - or "Autumn leaves") in Japanese and was instituted in 1997. In 2011, the 四葉 (Yotsuba - four-leaf clover) version was introduced to replace the previous Momiji sticker.
Click the image to purchase online.
Choukaku Shougai Mark - Hearing Impaired Driver Sticker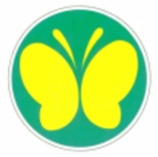 Hearing impaired drivers should attach this sticker to their vehicles. It is called a 聴覚障害 (choukaku shougai - hearing impaired) mark in Japanese.
Shintai Shougai Mark - Handicapped Driver Sticker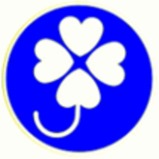 Handicapped drivers should attach this sticker to their vehicles. It is called the 身体障害 (shintai shougai - physical impairment) mark in Japanese.
Other Driving Mark
The above stickers are legally required to be attached to the vehicles belonging to drivers that meet the specified conditions at all times. In addition to these, below is an example of other stickers or marks you may see on vehicles while driving around Tokyo.
Driver's Training mark

Remember when you first learned to drive? If you had to go to driver's training of any sort, you probably had something similar to this one. This mark is placed on a vehicle when a student driver is currently at the wheel. It says:
・ 急ブレーキ注意 (kyuu bureeki chuui) - Beware of sudden stops
・ 仮免許 (kanmenkyou) - temporary license
・ 練習中 (renshuuchuu) - Practicing
Other Interesting Marks
As in many other countries, there are many Japanese who are really into decorating their cars and also vehicles displaying advertisements for various companies, properties, and services. If you've ever driven in Tokyo, you may have seen various stickers on other cars. Here are some other interestingly decorated cars that can be seen in Tokyo.

---
You may also be interested in these articles
* Driving in Japan: Basic Rules of the Road
* Parking in Japan: What to Know before Getting on the Road
* Japan Traffic Violations: Demerit Point System & Ticket Colors
* Driving on Japan's Highways and Toll Roads
* How to Renew Your Japanese Driving License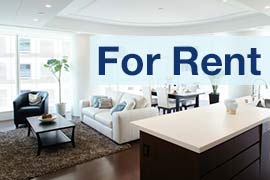 Listings of popular and luxurious rental apartments, condominiums, and houses designed with expats in mind.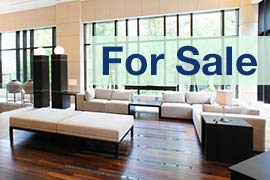 Listings of apartments, condominiums, and houses available for purchase in Tokyo.