Renting a Pet-friendly apartment in Japan
Poste date: Monday, January 17, 2022
It is common practice that residential properties in Japan have very strict rules regarding the ownership of pets. These rules are decided and enforced by the building owner and or management. If you would like to have a pet or already have a pet that you would like to live with, starting your search with properties that allow pets is recommended.
No-Pets-Allowed Rentals
When there is "no-pet clause" in a rental agreement, a tenant found in violation of this rule will have their rental agreement terminated and potentially be required to pay a fine for the infraction.
Rental Housing that Allows Pets
While the rental property may say they allow pets, there are still restrictions placed on the number of pets as well as the type. Common examples of restrictions would be allowing up to 2 small dogs, no large dogs allowed, or no cats allowed.
Due to each property having different rules, we recommend that you ask in advance about the pet policy specific to the property you are interested in.
Even in circumstances in which a large dog is allowed, the lessor of the property may refuse to rent an apartment/house to someone depending on the type or size of a dog. Generally, dogs that are stereotypically thought of as fighting, aggressive, attack, or hunting dogs are likely to be refused by a lessor.
For those will small animals such as hamsters, birds, and reptiles, permission in advance may be required before renting a property.
In general pet owners are required to agree to and sign a "Memorandum about Having a Pet Animal" document before being able to rent a property.
- You agree to pay careful attention to making sure the pet doesn't cause any disturbances to your neighbors
- You agree to pay for any and all damages caused by the pet to other residents, animals, residences, or plants in the building
- You agree not to increase the number of pets owned when the total number owned will be more than the original number allowed by the lessor upon renting the property
- You are obligated to restore (including sterilization and deodorization) anything damaged by the pet to its original condition upon vacating the property and to pay all expenses associated with doing so.
In addition to the above memorandum, rental conditions may change such as requiring an extra deposit for those who have a pet.

Pet-friendly Apartments and Houses

Some rental properties are designed with the purpose of living a comfortable life with pets.
Examples:
- Having traffic lines for pets (pet lanes) arranged on the premises and in shared spaces.
- Having a foot bath for pets within the premises of an apartment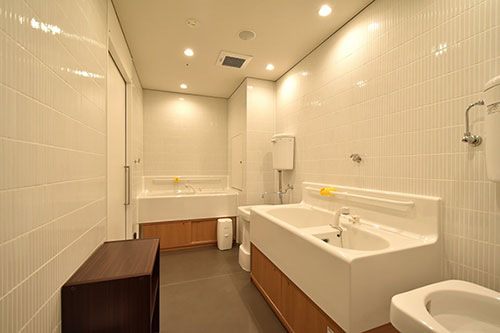 Some apartments and stand-alone houses with a garden allow the owning of a large dog.
We here at PLAZA HOMES have put together and up-dated listing of Pet-friendly Apartment and Houses in Tokyo.
Pet Friendly Properties in Central Tokyo and its Suburbs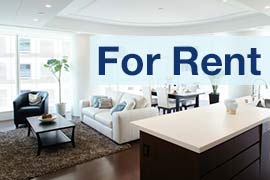 Listings of popular and luxurious rental apartments, condominiums, and houses designed with expats in mind.