About the Handling of Keys for a Lease House in Japan
Poste date: Monday, February 19, 2018
What should you do if you lose a key for a lease house?

Here we provide guidance about how to handle losing a lease housing key and how much it costs for recovery or compensation.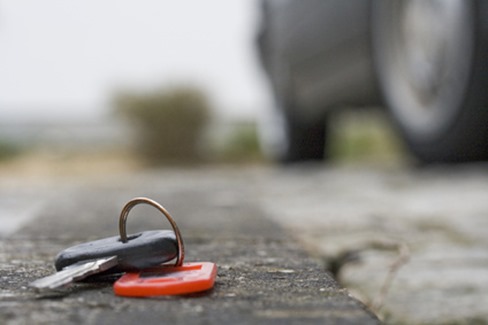 Go to a Police Box and submit a "Report of Loss of Property"

When you lose a key, go to the nearest police box first and ask if it has been picked up and brought in by somebody. If it hasn't, then you should submit a report of lost property at the police box describing in detail where you lost it and what shape of key it is. It will increase the possibility of it being returned. You should also contact the shops you stopped by or the company office of the taxi you used on the way home.



It is prohibited to change a key without permission

You have to follow a lease agreement if you live in a lease property, so you need the permission of the lessor to change a key for a leased house. Ask the lessor or the management company of the property for opening the entrance door when you lose the entrance key and cannot enter the house. Or you may ask a key specialist (locksmith) to unlock the door when you cannot contact the lessor or the management company.



Amount a lessee shall pay for a loss of a key

Recently there was a case that our customer who moved out told us that he lost the entrance key given at the time of move-in. In this case he has to compensate the expense equivalent for replacing the new cylinder lock.

In a general lease agreement the Clause of Compensation for Damage describes that "the lessee is responsible for any damage, breakage, stains, and losses of a part or all of the facilities and equipment that belong to the lease property, caused intentionally or by fault and negligence of the lessee". In the same clause as an example of losses there should be an article on "Replacing a cylinder lock and a key when the lessee loses the key lent at the start of a contract".}

It seems to be a strict rule for a lessee, but a key is very important. When you live in a detached house and your house key is lost or stolen, your worries are only about your household goods. However when you live in a condominium with an auto lock system entrance and your entrance key is lost or stolen, it will cause the risk that somebody else who has picked up the key is able to get in from the main entrance compromising the security of an auto lock system. You need to be particularly careful about handling a key for a condominium with an auto lock system because a lost or stolen key may cause various troubles to a lessor as well as risk of serious damages to other residents in the same condominium. If you should have lost your key, please contact and report to a management company or a lessor immediately and ask for instructions.


Lastly, you may wonder "how much a cylinder lock replacement costs".
The kinds of keys and its cost varies depending on the property. The cost will be calculated by for example how many cylinder locks are installed in the entrance door, one or two, or by whether it is an insert type key or non-contact type key with IC chip for the main entrance with auto lock system.

For example, in case of an apartment without auto lock system and one cylinder lock entrance door with a conventional key (such as MIWA U9), the cost for replacement may be somewhere around 15,000Yen and more including work fees.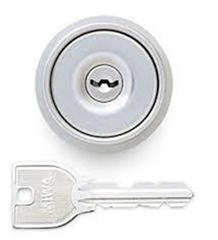 ※MIWA U9 15,000Yen~ 
However, in many cases for more luxurious properties, a special key with high security performance is used. The lost key case we introduced earlier in this article was a good example. The lost key, which the resident was lent by the lessor, was not for a domestically made cylinder lock but for a precisely made high-performance one (2 cylinder locks for one entrance door) by a famous manufacturer overseas, so the cost for replacing the cylinder locks ended up being over a couple hundred thousand yen.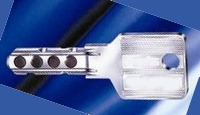 ※ Precisely made cylinder lock key operated by magnetic induction 

Therefore, we highly recommend you to take special attention in handling a key for lease housing and to try to prevent losses and damages.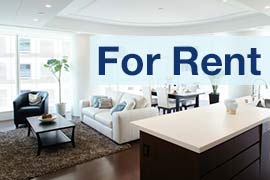 Listings of popular and luxurious rental apartments, condominiums, and houses designed with expats in mind.