About the Handling of Keys for a Rental Housing Japan
Poste date: Tuesday, November 28, 2023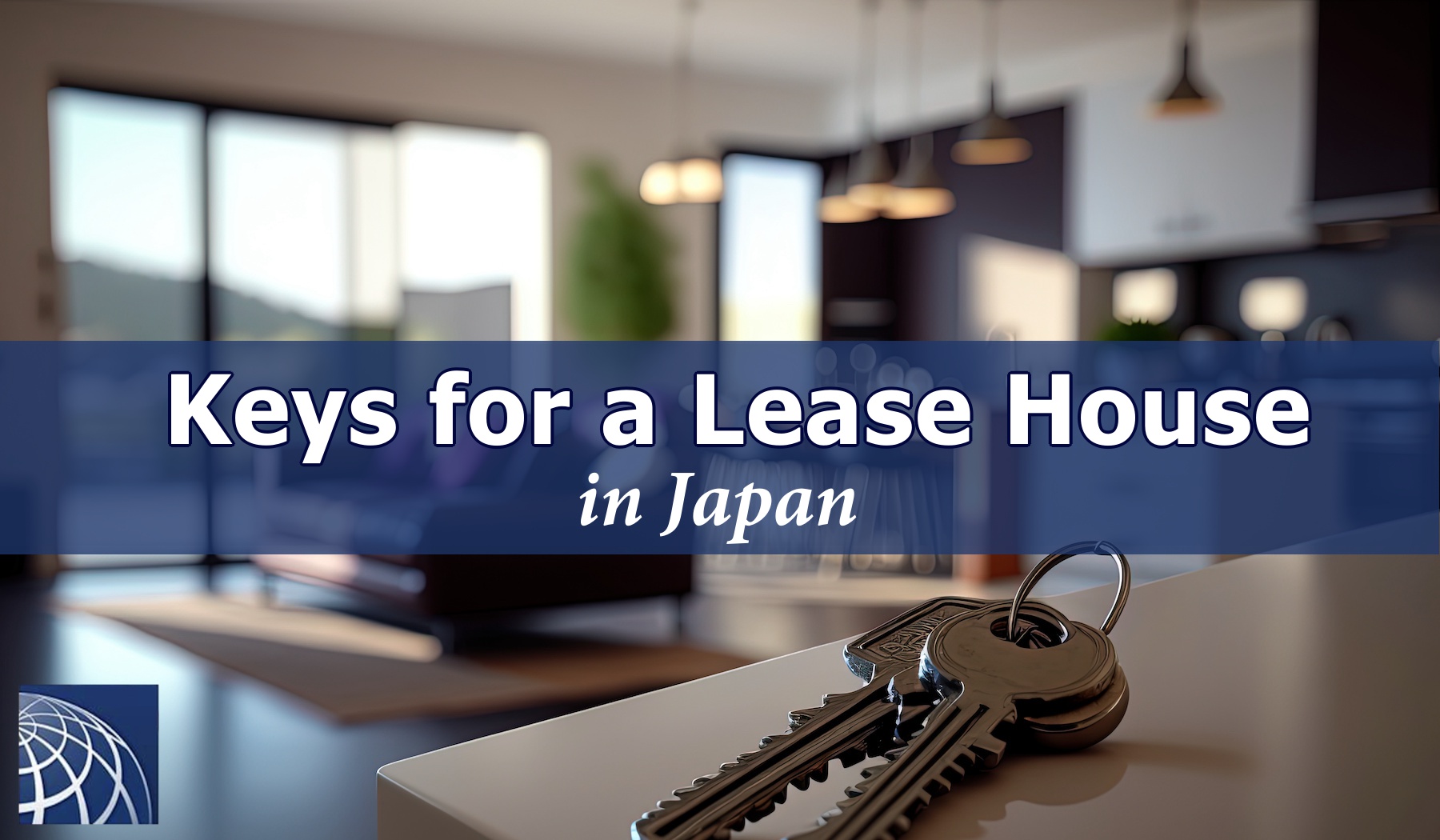 What should you do if you lose a key for a lease house?
Here we provide guidance about how to handle losing a lease housing key and how much it costs for recovery or compensation. What should you do if you lose a key for a rental housing such as a rental apartment or a rental detached house?
Here we provide guidance about how to handle losing a lease housing key and how much it costs for recovery or compensation.

Check with the nearest Police Box
If you lose a key of your rental housing, first check with the police station that has jurisdiction over the place where you dropped it, or the nearest police station or police box.
The person who picked it up may have delivered it to the police box. You can also call them on the phone.
Submit a "Lost Property Report"
If the key hasn't been delivered, then you should submit a Lost Property Report in the following 3 ways:
1) Go to the police station in the area where you may have lost it or to the nearest police box.
2) Call the police station with jurisdiction.
3) Apply online. (Some municipalities do not support this.)
Please click on the Metropolitan Police Department website below and apply on the page by clicking the Prefectural Police of the place where you believe to have lost or where you reside.
Please also refer to our article related to "Lost and Found in Japan".
If you explain in detail where you lost it and what shape of the key you lost, you may increase the possibility of it being returned. You should also contact the shops you stopped by or the company office of the taxi or the railway you used on the way home.
Contact the management company or lessor
When you cannot enter your room, first contact the lessor or management company of the property. If they have a spare key, they can open the door. 
*When you ask the management company to open the door, you may be charged a travel fee or a late-night fee.
*Depending on the fire insurance you have, part of the unlocking fee may be paid by the insurance.
If you cannot contact the lessor or the management company, or if spare keys are not kept, ask a professional locksmith to unlock the door.
* Also in this case, part of the unlocking fee may be paid by the insurance.
In most cases, when requesting unlocking the door, you will be required to present a photo ID with your address on it, such as a driver's license, to verify your identity. If you do not have such ID on hand, you can have the door unlocked in the presence of the police.
It is prohibited to change a key without permission
If you have lost your key, we recommend replacing the lock for security reasons. However, in the case of rental properties, the lessor's approval is required for any key replacement.
If a key is lost, who will be responsible for the expenses?
The lessee is responsible for the expenses of unlocking the door and replacing the cylinder lock. In a general lease agreement, the Clause of Compensation for Damage often describes that "the lessee is responsible for any damage, breakage, stains, and losses of a part or all of the facilities and equipment that belong to the lease property, caused intentionally or by fault and negligence of the lessee". In the same clause as an example of losses there should be an article on "Replacing a cylinder lock and a key when the lessee loses the key lent at the start of a contract".
It seems to be a strict rule for a lessee, but a key is very important to enter. When you live in a detached house and your house key is lost or stolen, your worries are only about your household goods. However, when you live in a condominium with an auto lock system entrance and your entrance key is lost or stolen, it will cause the risk that somebody else who has picked up the key is able to get in from the main entrance compromising the security of an auto lock system. You need to be particularly careful about handling a key for a condominium with an auto lock system because a lost or stolen key may cause various troubles to a lessor as well as risk of serious damages to other residents in the same condominium. If you should have lost your key, please contact and report to a management company or a lessor immediately and ask for instructions.
Cost for key replacement
You may wonder "how much a cylinder lock replacement costs".
The kinds of keys and its cost varies depending on the property. The cost will be calculated by for example how many cylinder locks are installed in the entrance door, one or two, or by whether it is an insert type key or non-contact type key with IC chip for the main entrance with auto lock system.
For example, in case of an apartment without auto lock system and one cylinder lock entrance door with a conventional key (such as MIWA U9), the cost for replacement may be somewhere around 15,000JPY and more including work fees. (Separate work fees may be 11,000 JPY or more).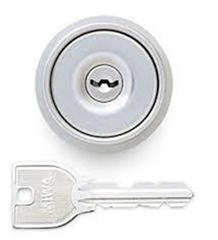 ※MIWA U9 15,000Yen~ 
However, in many cases for more luxurious properties, a special key with high security performance is used. Some of our customers have had to pay several hundred thousand yen to replace cylinders (with 2 cylinder locks for one entrance door) because the properties used high-performance, precision cylinder locks that were not made by a domestic manufacturer. Therefore, when handling the keys for rental housing that are lent at the start of contracts, please pay close attention to ensure that they are not lost or damaged.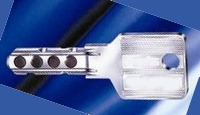 ※ A precision cylinder lock utilizing magnetic induction
Therefore, we highly recommend you to take special attention in handling a key for lease housing and to try to prevent losses and damages.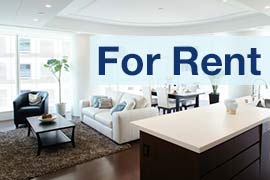 Listings of popular and luxurious rental apartments, condominiums, and houses designed with expats in mind.