Property Investment For Foreigners: Financing Options & Guest-Houses
Poste date: Wednesday, June 19, 2019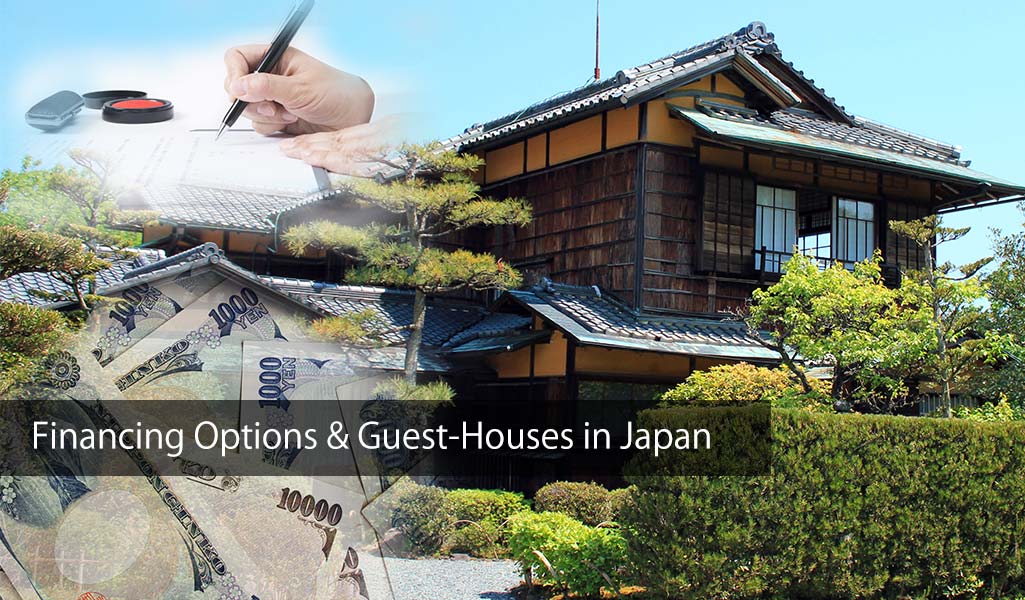 Q: As a non-resident of Japan, can I buy any property in Japan without restrictions? I am thinking of buying a 200-year-old residential landed property in the outskirts of Tokyo for my own stay purposes, and maybe as a guesthouse as well. Am I entitled to get a loan from a Japanese financial institution? If yes, what is a typical loan margin and tenure? What kind of interest rate can I expect?
A: Some heritage properties in Japan are indeed culturally protected, and cannot be sold to non- residents (in fact, not even to resident non-Japanese, and even Japanese nationals must commit not to make any significant changes to them). Kyoto city, for instance, has a large proportion of such properties – and considering the age of the building in the example above, it would be wise to check in advance, regardless of the seller's agreement to part with the property - to avoid disappointment or last minute cancellations.
A property lawyer or judicial scrivener ("shihoshoshi" in Japanese) can easily clarify this issue, if they receive the property's true address as per the title deed or registration certificate.
In regards to mortgages, these are quite attractive in Japan, can be for any number of years and up to 90-100% LTV (Loan to Value) - at interest rates that are often lower than 3%. However, these loans are usually not available to non-residents, excepting some large international banks such as HSBC or Bank of China – and even these banks only provide this service to those who hold significant business with them in other countries.
Other, local banks, will require a minimum 5-6 years of local residency, with a steady and sufficient Japanese income stream. Furthermore, many of these banks will have other criteria, such as a minimum purchase price per property, a minimum number of properties to be financed, a minimum year of build, or specific locations corresponding with the bank's own location and operational jurisdiction.
In recent months, however, at least one local lender has cautiously begun to offer more flexible solutions for residents, and even for non-residents, as long as they incorporate in Japan, and these loans are available even without a previous income history within the country itself. Terms vary, but generally speaking, interest rates are approximately 3-4%, Loan to Value ratio is 60-70%, and the loan term is up to 25-30 years. While not every property qualifies, most central metropolitan areas in Japan are included (so a country-side resort type property will most likely NOT qualify) - as long as the minimum borrowed amount is 20 mil JPY.
GMG Asia, a Singapore/Hong-Kong/China based mortgage broker, are the most prominent and well established company facilitating these loans, as well as loans from non-Japanese lenders, and can service clients residing in most countries around the world

However, if one indeed plans to use the property as a guest-house, it may be worthwhile to incorporate in Japan, either as a wholly local company, or as a branch office of a foreign company, and then apply for a business loan - which could be secured against the property itself. This would naturally require some research, such as the criteria relevant to these loans, the preparation of a thorough and viable business plan, and the profitability of the required incorporation and upkeep fees.
Additionally, although legislation has recently changed, and these days company directors do not necessarily have to be Japanese residents, having a Japanese partner for these types of ventures is generally a good idea for many reasons – not least among them the fact that local entities are often quite reluctant to deal with foreigners, as elaborated on extensively in the first book in this series. ( Click here to request your free copy )
Also, specifically for guest-house and inn/hotel type businesses, one must carefully review the licensing requirements for particular areas, buildings, facilities, and associated compliance issues, of which there are many.
Legislation for accommodation type businesses in Japan has gone through a few overhauls, and will most likely go through at least a few more in coming years, so it is highly advisable to hire the services of a lawyer or other expert in this field before embarking on such a venture.