Lifespan of a Japanese Apartment
Poste date: Thursday, January 25, 2018
What is the life span of an apartment in Japan? How many years will it remain habitable. When you consider purchasing a second-hand apartment, many may wonder how long they will be able to reside there.
Many older apartments can provide attractive investment opportunities if obtained within a reasonable price range and located somewhere convenient. There are actually many properties on the market that are more that 40 years old, but have been renovated with a more contemporary design.
In countries outside Japan is is common to see vintage apartments that are more than 100 years old. This may lead to the question, how many years you can live in an apartment in Japan?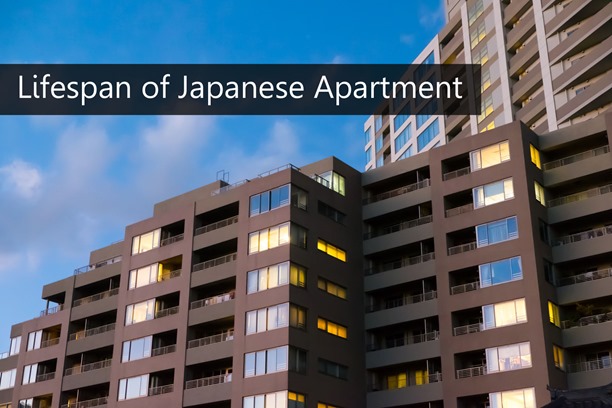 The History and Present Situation of Japanese Apartments

Many vintage apartments older than 100 years can be found throughout New York and Europe, as the apartments have been around for longer than that and neither area is heavily affected by earthquakes. In contrast, commercial apartments have existed in Japan for little more than half a century. The first private-sector apartment was built in Japan about 60 years ago in 1956. The Building Unit Ownership Act (Act on Building Unit Ownership, ect,) was established in 1962. Since the Act, living in apartments has become a popular alternative to home ownership in Japan.
According to a survey ( in 2013) by the Ministry of Land, Infrastructure and Transport, the number of apartment buildings (by age group) are; 970,000 30-40 years old (built from 1973-1983,) 310,000 40-50 years old (built from 1963-1973,) and 10,000 Over 50 years old (built before 1963.) This data shows that approximately 22% of the total number of apartment buildings (5,900,000 as of 2012) in Japan are over 30 years old.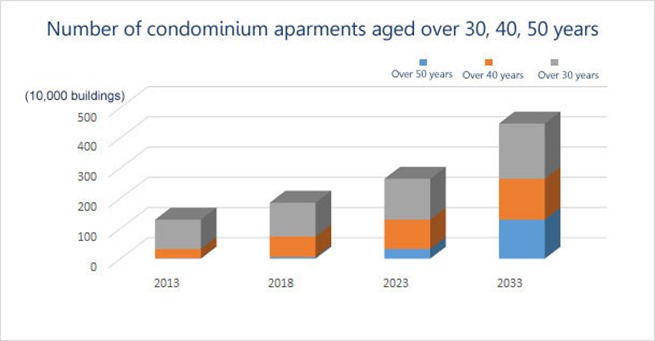 What is the lifespan of reinforced concrete structures?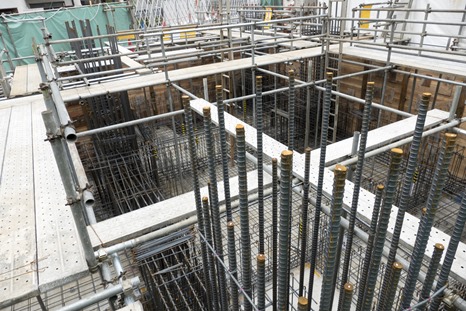 In a past study regarding the life of a building constructed with reinforced concrete, there is a case in which the estimated lifespan was found to be 68 years. This was was found by calculating data loss on a fixed asset ledger. There are also results from the study that say "The physical life of a building with reinforced concrete structure is estimated to be 117 years". And yet another one says "The life of a standard building constructed with reinforced concrete is estimated to be 120 years, and it is further estimated to be extended as 150 years depending on its finishing material and the method in which the exterior of the building was crafted". These studies suggest that a reinforced concrete structure will last over 100 years. Legally, the number of years the structure will remain durable in terms of tax law (useful life as a fixed asset) if built with reinforced concrete, is 47 years.
The Housing Performance Indication System, introduced in the year 2000, has brought to light the fact that many of the apartments built after 2000 are durable enough to last approximately 50-60 years or as many as 70-90 years depending on the grade of durability.
What is the lifespan of rebuilt apartment?

According to data from a survey by the Ministry of Land, Infrastructure and Transport, as of April 2013, there are only 183 cases of apartments being rebuilt among 14,000 buildings. This is approximately 0.23% of the total number of existing apartments in Japan. In other words, the majority of apartments currently standing in Japan have not been rebuilt.
The survey data (by Tokyo Kantei Co. Ltd., a private data service company) also says that as of 2014 "the life of rebuilt apartments" is 33.4 years (national average) and approximately 40 years on average for Tokyo and Osaka. The number of apartments in Japan that have been rebuilt (by age group) are; 36.5% for the buildings between 30-40 years, 23.7% for 40-50 years, and 23.2% for 20-30 years. This data shows that there is a considerable difference in the lifespan of apartments that have been rebuilt depending on certain factors.
As stated above, there various data sets and opinions regarding the lifespan of Japanese apartments, making it difficult to know for sure what the life span actually is. In the event that an apartment building is rebuilt, a management association (by section owners) usually holds a meeting to discuss matters relating to the buildings condition such as repairs or rebuilding before any rebuilding will take place. It can be said that the lifespan of an apartment is highly dependent on the choices of its residents.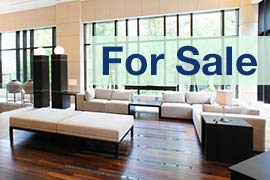 Listings of apartments, condominiums, and houses available for purchase in Tokyo.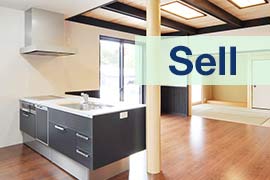 PLAZA HOMES's bilingual real estate experts offer a wealth of local knowledge on how to effectively sell your property in Japan.