Japanese Streaming, Cable and More: Watch English TV in Japan
Poste date: Monday, February 5, 2018
Japanese culture can be rich and fascinating whether you speak the language or not, but when you're immersed in local entertainment - or frustrated at not being able to understand it - you might feel a little out of the culture loop back home and want some screen time with more familiar fare. Whether you're craving nostalgic British drama, your favorite American talk show or simply Japanese programs you can understand in English, look no further than this list of ways to access English TV in Japan with Japanese streaming, satellite and cable services.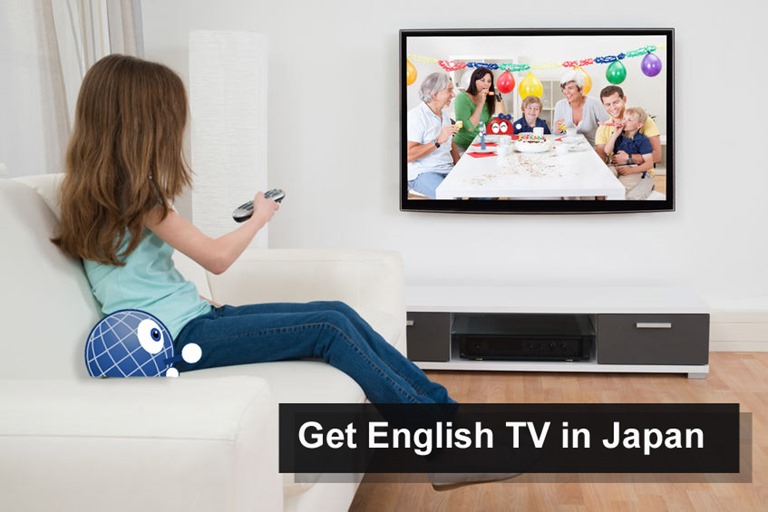 Japanese TV Streaming Services
As in most countries, Japanese streaming TV and movie services are at the forefront of on-demand entertainment for drama and movies, and offer the most convenient options. They require nothing more than an internet connection and play directly on various devices, including your TV, or can be remote streamed you're your smartphone to the bigger screen of a TV or computer.
Hulu

Hulu is an American online subscription service that also has a Japanese streaming service through Nippon TV (simply called Hulu Japan). A monthly charge gets you unlimited TV and films in English and Japanese. Its bread and butter is current programming, so if being up-to-date is your priority, Hulu is a great choice. While it can be watched on pretty much any device, from your digital TV to your smartphone or game console, it does limit some content on mobile devices and set-top boxes (you'll need the latter if you want to watch it on your TV set without connecting to a source device). While Hulu does produce some original content, it is not known for this in the way that Netflix is.
Netflix

Netflix is similar to Hulu in that a monthly charge gets you unlimited access to the Netflix library of TV and movies. Rather than showing programs while they are airing with their source broadcaster, they only become available after a season has ended, so you won't be watching along with live viewers - although you will get access to the complete season. Netflix produces a lot of its own content, and this is one appeal for many viewers. The advantage of watching through Netflix's Japanese streaming service is that you'll find plenty of Japanese shows with English subtitles available alongside old favorites and more recent hits. Netflix is compatible with a range of devices, including your smartphone, laptop or regular digital TV (if you have a regular TV you can buy a set-top box to tune in) and does not limit content on any devices. There is also no advertising on this service.
https://www.netflix.com/jp-en/
Japanese Satellite TV providers
When it comes to beaming movies, sports, documentaries and more from global channels into your home, satellite TV also has plenty to offer. Not only that, but there are several companies that offer customer support in English. For a basic set-up you'll need a satellite dish and a B-CAS card (or IC card for some services) and if your TV is not a Japanese model you might need a set-top tuner.
SkyPerfecTV!

SkyPerfecTV! is Japan's largest pay TV service. It offers three different levels: Basic, Premium and Hikari. The Basic and Premium services are both satellite TV channels that require an antenna, while the Hikari service uses optical fiber. The Premium subscription offers about 270 channels when you add a dedicated Premium antenna and tuner box.
The Hikari service is delivered via internet rather than satellite, and therefore requires either Flet's TV or Premium Hikari to be set up in your home It can often be packaged with your regular internet service but still requires a tuner box and IC card.
http://www.skyperfectv.co.jp/eng/
WOWOW

WOWOW is a pay-per-view satellite TV service that now has three channels: Prime for general entertainment; Live for sports and live performances; and Cinema for 24-hour movies. It was the first 24-hour, high definition broadcaster in Japan - it started out analog but is now digital-only. WOWOW built its reputation on showing movies both in English and dubbed in Japanese. The usual equipment is required: a satellite antenna, a digital TV or tuner, and a B-CAS card. Subscription to WOWOW gets you all three channels.
http://www.wowow.co.jp/english/index.html
NHK

NHK, Japan's national broadcaster, offers two high definition satellite television channels, BS 1 and BS Premium. Between them they air a range of English movies and TV from America and Britain, general entertainment such as children's programs and documentaries, plus local Japanese films and TV. As usual, you need a satellite dish to start watching.
Japanese Cable TV Channels
Depending on where you live, each area has its own cable TV provider. J:COM offers a variety of different channels in wide areas like Sapporo, Sendai, Kanto, Kansai, Kyushu/Yamaguchi Area. iTSCOM is offered in some areas in Tokyo (Shibuya, Meguro, Setagaya, Ota, Machida), Kawasaki (Takatsu, Nakahara, Miyamae), and Yokohama (Aoba, Tsuzuki, Kouho, Midori). CTS is also available only in Shinagawa area.
For a monthly charge you choose a package and add any optional channels you want. Depending on the provider, you can watch up to 10 English and bilingual channels plus up to 40 or 50 specialty channels, covering sports, news, music, drama, documentaries and children's programming from international broadcasters (such as CNN, The Discovery Channel, MTV, BBC, and many more) plus some local programming. Of course, in addition to Japanese cable channels, there are local Japanese TV channels that you can access absolutely free of charge as well.
Local Japanese TV Channels
While free-to-air Japanese TV channels are, of course, mostly in Japanese, there are a number that offer either English-language or bilingual programs. Most foreign TV shows and movies are dubbed into Japanese (rather than subtitled) unless the program listing states otherwise, but you can tune into bilingual and English-only programs on digital TV channels from NHK, Fuji TV, TV Asahi, TV Tokyo, and more.
Ready to Watch English TV in Japan
Now that you know your options for dedicated English-language programming, or local bilingual TV, it's just a matter of choosing the Japanese streaming, satellite or cable service that suits you best. Whether you want to binge watch a recent American TV drama, have access to some classic movies or keep up-to-date with your favourite football team back home, there's no need to miss out. There are also a number of bilingual and English-language media outlets easily available, so you can keep up with the news through TV, radio or newspapers.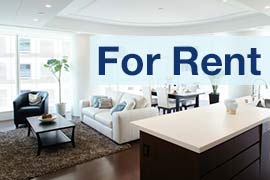 Listings of popular and luxurious rental apartments, condominiums, and houses designed with expats in mind.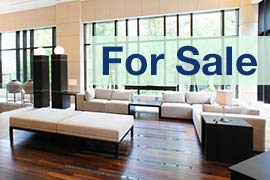 Listings of apartments, condominiums, and houses available for purchase in Tokyo.