TV Streaming in Japan: 9 Options for Watching English Programs
Poste date: Tuesday, March 29, 2022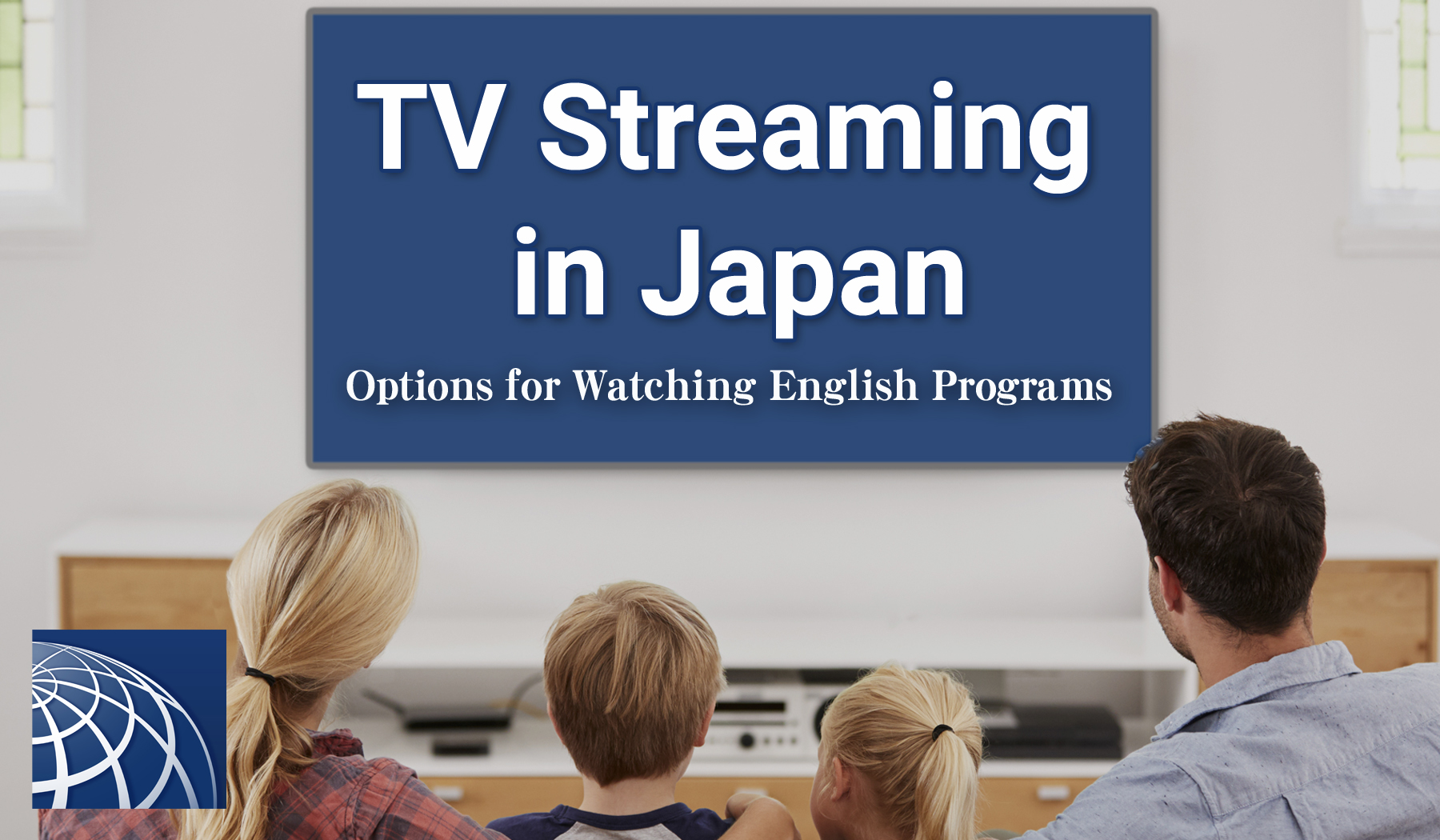 Whether you're craving nostalgic British dramas, your favorite American talk shows, or Japanese programming in English, look no further than these 9 ways to access English TV in Japan through Japanese streaming, satellite, and cable services.
TV Streaming Services in Japan
In the last few years, streaming has become more and more common throughout Japan as young Japanese customers seek out expanded programming through their mobile phones. The following are the most popular TV streaming options in Japan. (It's important to note that programs offered through Japanese streaming services often vary in content compared to their Western counterparts due to regional licensing agreements with third-party studios.)
Hulu
Website: http://www.hulu.jp/
Hulu is an online subscription service based in the United States with a Japanese streaming service through Nippon TV (branded as Hulu Japan). A monthly charge provides you with unlimited access to their catalog of TV programs and films in English and Japanese. Hulu prides itself on bringing episodes to Japan faster than anyone else, so if you like to be as up-to-date as possible on your favorite programs, this is for you. While it can be watched on pretty much any device, from your digital TV to your smartphone or game console, it does limit some content on mobile devices and receiver boxes (you'll need the latter if you want to watch it on your TV set without connecting to a source device).
Netflix
Website: https://www.netflix.com/jp-en/
Netflix Japan is similar to Hulu in that for a monthly charge, you get unlimited access to the Netflix library of TV shows and movies. Netflix produces a lot of its own content, and this is one appeal for many subscribers, especially those looking to stay in the know with their friends back in their home country. The advantage of watching through Netflix's Japanese streaming service is that you will find plenty of Japanese shows with English subtitles (though not all) available alongside old favorites and more recent hits. Netflix is compatible with a range of devices, including your smartphone, laptop, and regular digital TV (if you have a regular TV you can buy a receiver box to tune in) and does not limit content on any devices. There is also no advertising on this service, compared to Hulu.
Amazon Prime Video
Website: https://amzn.to/30wkZBb
Amazon's clout as one of the biggest corporations in the world provides them with a huge catalog of movies and television shows in addition to their own original content. This service comes free with Amazon Japan Prime, so please note that you will need to set up a new Prime account at amazon.co.jp, even if you already subscribe to an Amazon Prime service in your home country. Also, the service's subtitle setup is a bit more difficult to navigate than Hulu or Netflix, so be sure to select programs that include "字幕版" in the title as this will guarantee that it is played in English rather than dubbed in Japanese.
Amazon Fire TV Stick
With Amazon Fire TV Stick, you can watch Amazon Prime Video, YouTube and if you have a subscription, you can also watch Hulu, Netflix, Tver etc.
Hikari TV
Website: https://www.hikaritv.net/english/
If you or a family member is missing cable TV from the United States, Hikari TV is an affordable way to get Western cable channels across family-friendly genres. They have over 80 channels of English and Japanese material including favorites like the Cartoon Network, BBC World News, and the History Channel. They also offer TV channels from France and South Korea.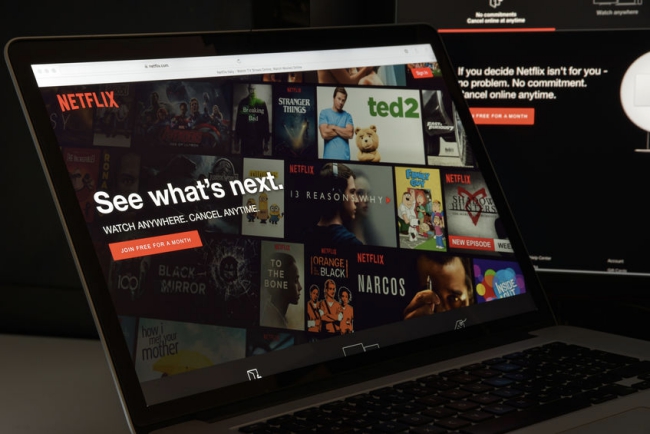 Japanese Satellite TV providers
When it comes to beaming movies, sports, documentaries, and more from global channels into your home, satellite TV has plenty to offer that online streaming services can't. Not only that, there are several Japanese companies offering customer support services in English. Basic setup requires a satellite dish and a B-CAS card (or IC card for some services) and if your TV is not a Japanese model you might need a receiver box tuner.
SkyPerfecTV!
Website: https://www.skyperfectv.co.jp/eng/list/ 
Sky PerfectTV! is Japan's largest paid satellite TV platform, carrying more than 200 channels including 60 English channels like Disney Channel, CNN, and National Geographic. They offer three different subscription levels: Basic, Premium, and Hikari.
The Basic and Premium services both offer satellite TV channels that require an antenna while the Hikari service uses optical fiber. The Hikari service is delivered via internet rather than satellite, and therefore requires either Flet's TV or Premium Hikari to be set up in your home. It can often be packaged with your regular internet service but still requires a tuner box and IC card.
Read More: Finding an Internet Service Provider in Tokyo
WOWOW
Website: https://www.wowow.co.jp/info/subscription/eannai_index.html 
WOWOW is a pay-per-view satellite TV service that now has three channels: "Prime" for general entertainment, "Live" for sports and live performances, and "Cinema" for movies. WOWOW has built its reputation on showing movies both in English and dubbed in Japanese. The usual equipment is required: a satellite antenna, a digital TV or tuner, and a B-CAS card. Subscription to WOWOW gets you all three channels.
Some other services (like Sky PerfectTV!) also offer WOWOW Prime as part of their package.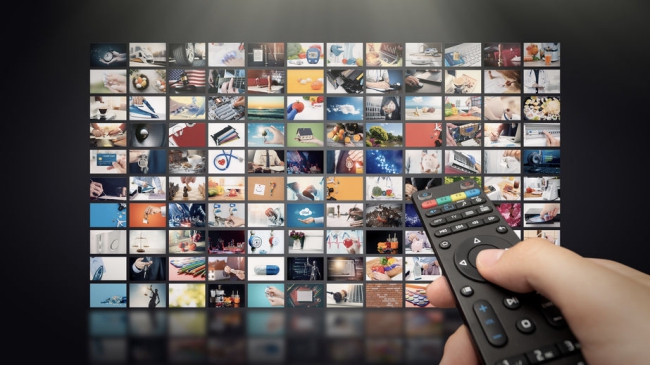 Japanese Cable TV Channels
Depending on where you live, each area has its own cable TV provider. J:COM offers a variety of different channels in wide areas like Sapporo, Sendai, Kanto, Kansai, and Kyushu/Yamaguchi. iTSCOM is offered in some areas within Tokyo (Shibuya, Meguro, Setagaya, Ota, Machida), Kawasaki (Takatsu, Nakahara, Miyamae), and Yokohama (Aoba, Tsuzuki, Kouho, Midori).
J:COM
Website: https://www.jcom.co.jp/english/
J:COM has quickly developed into Japan's largest cable TV operator, covering a service area that extends from Hokkaido to Kyushu. They offer all eligible programs in 4K, and their standard service has over 90 channels in Japanese and English, while their Plus service offers over 100 channels.
iTSCOM
Website: https://www.itscom.co.jp/en/ 
iTSCOM is a smaller cable TV provider that offers a wider range of price points than J:COM with the most affordable plan offering 31 channels and the most expensive plan offering 85 channels. Their packages also have several add-ons like Takarazuka, CNN (U.S.), and WOWOW Prime. This service is mainly available in areas along the Tokyu Toyoko Line.
Local Japanese TV Channels
While free-to-air Japanese TV channels are, of course, mostly in Japanese, there are a number that offer either fully English or bilingual programs. Most foreign TV shows and movies are dubbed into Japanese (rather than subtitled), but it's possible to tune into bilingual and English-only programs on NHK, Fuji TV, TV Asahi, TV Tokyo, and more. Some more advanced Smart TVs have buttons to change languages if the option is available, so it never hurts to try when you see an English movie playing in Japanese.
Read More: How to Get Japanese News in English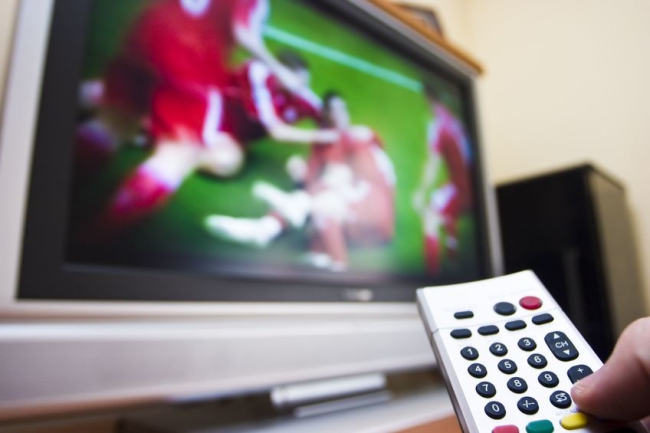 Even More Ways to Find English-Friendly Entertainment in Tokyo
Japan has never been more accessible for international entertainment and information, from your favorite movies to binge-worthy TV programs. For more helpful information on living in Tokyo, we've put together a comprehensive guide for expats that will help you settle into your home in Japan. And if you're interested in more ways to take in English-language media including books and magazines, check out our guides to bookstores and libraries in Tokyo that cater to international communities as well as English-friendly cinema options in Tokyo.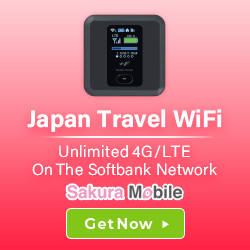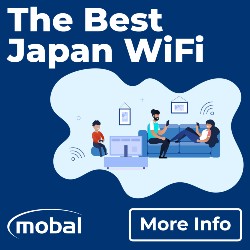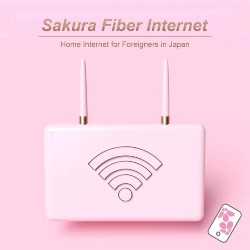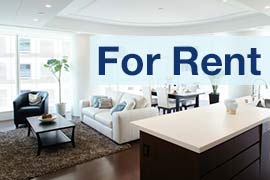 Listings of popular and luxurious rental apartments, condominiums, and houses designed with expats in mind.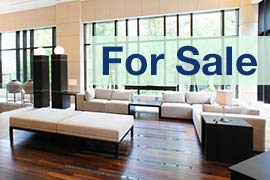 Listings of apartments, condominiums, and houses available for purchase in Tokyo.