Kappabashi Street: Tokyo's Kitchenware Paradise
Poste date: Friday, March 5, 2021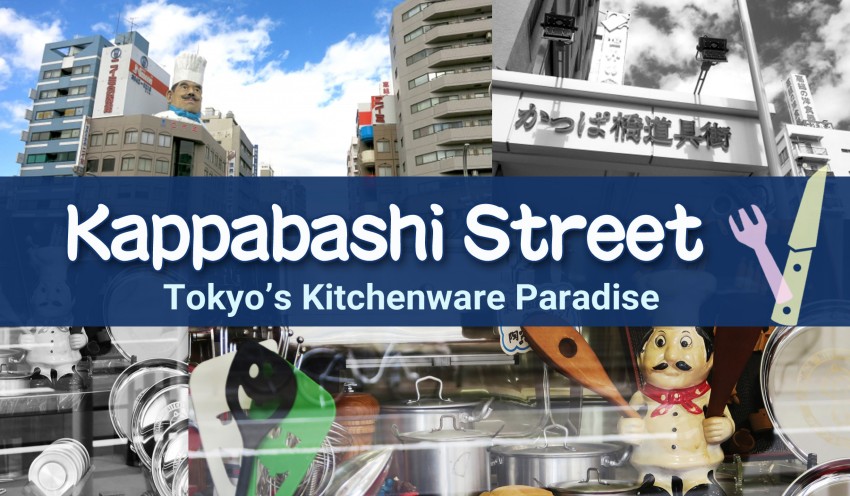 For cooking and baking enthusiasts, Kappabashi Street in Tokyo is a mecca of the best in Japanese kitchenware. With a history dating back over a century and a commitment to maintaining the highest standards of craftsmanship, the culinary landmark is a fascinating place to visit, even for those with little interest in cooking. Keep reading find out what you can expect during a trip to Kappabashi Street.
What Is Kappabashi Street?
Kappabashi Street is a small district devoted to everything food-related, selling goods ranging from ingredients to restaurant furniture. Spread out over roughly a kilometer of street space are hundreds of shops selling to both professionals and general consumers.
The concentration of culinary specialty shops began with trading and merchant stalls selling tools and utensils in the early 20th Century. After the Great Kanto Earthquake of 1923 and the following reconstruction of Tokyo, many of these merchants set up shops in the Kappabashi area, slowly developing into a specialized district.
In recent years, this culinary-focused area has adopted the mascot of a kappa, a Japanese folklore creature. It is usually represented as a type of river creature with a beak and a flat spot holding water at the top of the head.
The water is the kappa's source of power and so many folktales revolve around tricking kappas into bowing so they spill the water and lose their power. While the kappa of Kappabashi doesn't refer to these creatures, it is so similar that the area decided to embrace the connection.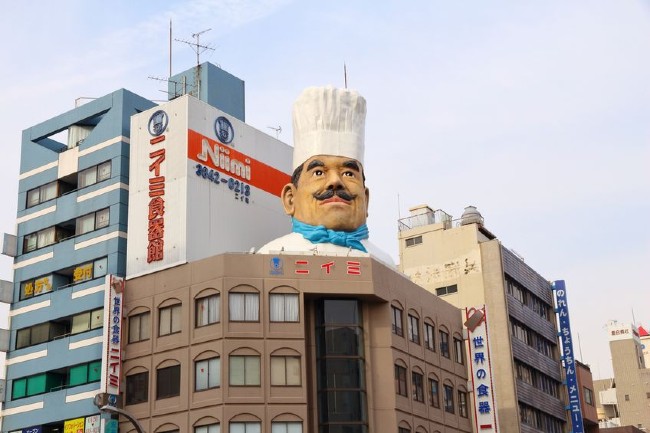 How to Get There
Kappabashi Street is located in the historical district of Asakusa in Tokyo. It stretches for about 800 meters in the area between Asakusa Station and Ueno Station. This area is full of tourist attractions and is always popular with both visitors to Japan and locals.
The street is approximately a five-minute walk from Tawaramachi Station, on the Tokyo Ginza line, or a similarly short work from Iriya Station, using the Tokyo Metro Hibiya Line. For those already in the area, Kappabashi Street is around 10 minutes walking from the famous Sensoji Temple in Asakusa.
Most of the shops have regular opening hours (around 9:00–17:00). However, many are closed on Sundays, which may be a consideration when planning a visit.
What to Buy on Kappabashi Street
With over 150 culinary specialty stores, Kappabashi Street covers almost every facet of cooking and baking imaginable. However, some of the most popular shops include those selling Japanese ceramics.
Traditional Pottery
Traditional Japanese pottery and ceramics have long been regarded as works of art, created by highly skilled craftsmen. On Kappabashi Street, ceramic shops make buying these carefully designed and delicate items much more accessible to the average consumer. With various different styles available, from traditional to modern, along with various regional styles, it is difficult to leave without buying at least one piece of ceramic tableware.
Chopsticks
Another popular type of store is chopsticks shops. There are many shops selling chopsticks, both in bulk and individually. It is possible to find beautifully crafted artisan chopsticks at very reasonable prices. You can easily choose from various materials and in some cases, name engraving is also available.
Chef's Knives
Across the world, Japanese chef's knives are renowned as some of the best available, and Kappabashi Street is one of the best places to have the opportunity to browse and buy some of these knives. There are hundreds of types available, with variations for different needs, cooking styles, and of course knife size. They are made to be the best tool a chef has in the kitchen, especially as a lot of Japanese cuisine relies heavily on mastering perfect knife skills.
Creating an Account
When you create an Amazon Japan account, there are a couple of differences compared to creating one on Amazon.com. For example, in Japan, they will ask you for name pronunciation, much like any official Japanese document you may have filled out at your local government office, bank, etc.
Unlike official Japanese documents, however, you can simply write your name in English characters exactly as your real name is spelled — no fussing with trying to type katakana.
You can even add an international address to your account if you have an order that you would like to have shipped to your home country. Please be aware that international shipping is quite expensive as Amazon Japan uses standard couriers like DHL or FedEx.
Food Sample Stores
Japanese craftsmanship doesn't stop with kitchen utensils. Kappabashi Street is also home to some of the best in the "food sample" trade. As a rather unique addition to many restaurants in Japan, food samples (or plastic representations of the food sold within) are often shown in windows or display cases outside restaurants.
There are many stores selling these food samples and while they are originally designed for restaurant use, there is a growing demand among general consumers for these unique and interesting souvenirs.
Nowadays, a number of shops offer DIY food sample workshops or take-home kits so you can have a truly personalized food sample of your own.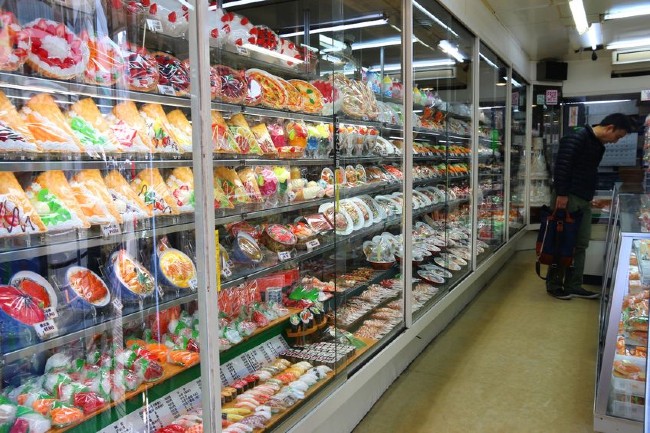 Popular Shops for Souvenirs
Kappabashi Street is a great area to buy unique and interesting souvenirs that display Japanese craftmanship.
Kama-Asa Shoten
Kama-Asa Shoten is one of the longest-running shops in the area, having opened in 1908. Its main focus is on Japanese knives with a huge variety available. They also offer kitchen cooking goods, such as graters, fry pans, and the like. The shop has service available in Japanese, English, and French in order to cater to international visitors, and they offer a free name-engraving service. After-care service is also available through this shop, including knife sharpening and repair.
Address: 2-24-1 Matsugaya, Taito-ku, Tokyo
Mikura
Another of the most popular shops is Mikura, specializing exclusively in chopsticks. With over 500 types available, there is something to suit everyone. Mikura offers a range of natural wood chopstick options, including ebony, rosewood, and iron tree, as well as bamboo.
Address: Musashiya Seisakusho 2F, 3-25-11 Nishi-Asakusa, Taito-ku, Tokyo
Dengama
If you're more interested in ceramics, Dengama is the place to go. While it is one of the more recent additions to Kappabashi Street, it has quickly made a name for itself as one of the best in sourcing and selling Japanese ceramics. With a mix of both factory-made and handmade pieces, along with artisan ceramics, Dengama offers goods to suit a wide variety of customers. Their range includes traditional Japanese ceramic styles as well as more modern art-inspired works.
Address: 1-4-3 Nishi-Asakusa, Taito-ku, Tokyo
Maizuru
For a truly unique souvenir, Maizuru is one of the largest producers of food samples in Japan. While some options are quite expensive, there are also a lot of smaller items made to the same level of quality, perfect for souvenirs. These include keychains, phone accessories, and more.
Address: 1-5-17 Nishi-Asakusa, Taito-ku, Tokyo
Explore Every Aspect of Japanese Cuisine
For culinary enthusiasts, home cooks, and even just casual observers, Kappabashi Street is a wonderful way to spend a day among an often unseen side of Japan. With Japanese cuisine being so celebrated across the world, going straight to the source and experiencing the ceramics, the kitchenware, and the tools that go towards this cuisine can be inspiring.
For more information on food, recipes, and dining in Tokyo, be sure to bookmark our Tokyo expat blog!
Japanese Kitchen Gadgets 
Click the images to see details.
Food Samples
Tempura Smartphone stand, Sushi Magnets, Ramen Sample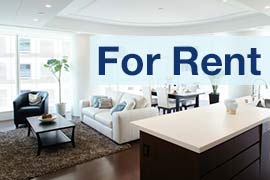 Listings of popular and luxurious rental apartments, condominiums, and houses designed with expats in mind.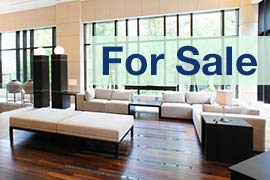 Listings of apartments, condominiums, and houses available for purchase in Tokyo.