Official Average Roadside Land Prices of Tokyo 2019
Post date: Monday, July 15, 2019
On July 1st, the National Tax Agency released its annual average roadside land prices for 2019 (calculated from January 1st). The national average for the average roadside land price has risen by 1.3% since the previous year making the 4th consecutive year it has risen. The prefectural average for this year shows that out of 47 prefectures, 19 (including Tokyo, Osaka, and Aichi) have experienced a rise in price far above that of the previous year (18 prefectures in 2018).
It has been observed that this trend is mostly due to the increase in lodging and residential demands which are pushing up the land price in metropolitan districts. Some areas are experiencing an increase in land prices due to domestic and overseas investment money for hotel development in some local areas that attract many foreign travelers. This coupled with elderly people going back to city areas for the convenience of living is increasing residential demands in city areas nationwide causing land prices to rise. In contrast there are other areas that are experiencing the opposite effect (downward trend) in their average land prices. Tokyo has seen an increase of 4.9% (4.0% in 2018) in its prefectural average price marking this year as the 6th consecutive year the price has increased.
When comparing the nationwide fluctuation of the prefectural land price average, Okinawa's increase of 8.3% (5.0% in 2018) was the largest increase over the previous year, followed by Tokyo with an increase of 4.9% (4.0% in 2018) and Miyagi with an increase of 4.4% (3.7% in 2018). Okinawa's average land price increase is in part due to its growing demand for hotels and resort developments. In Tokyo, the highest roadside land price has risen in 46 out of the total 48 neighborhoods that are covered by a local tax office.
While increase in foreign visitors and continuous concentration of population and industry in the Tokyo Metropolitan area has helped Central Tokyo maintain its land prices, the rising of land price is spreading to the areas in the suburban wards that are convenient for living and transportation such as Asakusa, which is showing Tokyo's highest land price increase of 35% from 2018. Following Asakusa are Adachi and Koto Higashi with an increase of about 20% from the previous year.
For the past 34 consecutive years, the land in front of "Kyukyodo" on Ginza Chuo-Dori Street in Chuo ward has had the highest roadside land price in Tokyo. This year the land space in front of "Kyukyodo" was priced at 45,600,000Yen per square meter, which is 2.9% increase from the previous year (9.9% increase in 2018). This is the 3rd consecutive year that the price per square meter of land has risen above the previous record of 3,650,000Yen (in 1992 during the bubble economy).
The rate at which the land prices in Central Tokyo have been inflating has slowed down mostly due to the completion of large-scale redevelopment projects such as those in Ginza. At the same time suburban areas such as Asakusa, Kita-Senju in Adachi-ku are showing the highest land price increases in Tokyo. Continuous increases in the land price can still be seen in Shinjuku, Shibuya, and Aoyama. Many places throughout Tokyo, especially in Central Tokyo, are experiencing a decrease in the rate of land price inflation when compared with the previous year.
It has been observed that the recent shrinking of investment money is responsible for much of the slowing down in land price rises. According to Urban Research Institute Corporation, a private research institute specializing in real estate, the amount of real estate transactions in 2018 was approximately 3,600 billion yen, which means the land prices are declining toward a level of less than 4,000 billion yen for the first time in six years (since 2012). Another market observation shows that investment willingness does not decline although the investors are more conscious about overheating the real estate price and there is a shortage of target properties for investment. While the increase rate of the land price in front of "Kyukyodo" on Ginza Chuo-Dori Street in Chuo ward is declining from a 9.9% increase in 2018 (from 2017) to a 2.9% increase in 2019 (from 2018), the land price at the exact location has been continuously ranked as having the highest land price in Japan for the past 3 consectutive years. It is said among real estate marketers that Ginza is a special area which has extraordinary power to attract new investors.
One major real estate service company foresees that real estate market demands in Tokyo will continue steadily for a certain period of time after the Tokyo Olympic Games in 2020. This is mostly due to the recent improvements made in Tokyo's infrastructure and Tokyo's popularity as a place for investment, which has been going up in preparation for and due to the advertisement of the 2020 Olympic Games. This prediction is partly due to data showing that leased real estate property rent does not decline after the Olympic games in the developed countries where the Olympic games were held in the past.
Highest Roadside Value in major Tokyo tax office in 2019
(Per square meter per 1000Yen, the rate rise in % shown in parentheses, in order by tax office)
Local tax office
Roadside Name
Roadside Value
1. Kyobashi
5-Chome, Ginza, Chuo-Ward
Ginza Chuo-Dori Street
45,600
(2.9)
2. Shinjuku
3-Chome, Shinjuku, Shinjuku-Ward
Shinjuku-Dori Street
29,200
(5.8)
3. Yotsuya
3-Chome, Shinjuku, Shinjuku-Ward
Shinjuku-Dori Street
27,120
(5.9)
4. Shibuya
Udagawa-cho, Shibuya-Ward
Shibuya Station Side Dori Street
26,400
(10.0)
5. Kojimachi
2-chome, Marunouchi, Chiyoda-Ward
Daimyoukouji Street
26,240
(4.5)
6. Nihonbashi
1-Chome, Yaesu, Chuo-Ward
Sotobori-Dori Street
19,440
(5.2)
7. Azabu
3-Chome, Kita-Aoyama, Minato-Ward
Aoyama-Dori Street
15,200
(12.4)
8. Shiba
2-Chome, Shimbashi, Minato-Ward
Shimbashi Station West-exit Square Dori Street
13,360
(7.7)
9. Toshima
1-Chome, Higashi-Ikebukuro
Toshima-Ward Green-Odori Steet
11,020
(9.8)
10. Tokyo, Ueno
4-Chome, Ueno, Taito-Ward
Chuo-Dori Street
8,400
(9.7)
(Source: 2019/07/02 NIKKEI Newspaper and Tokyo Shimbun)
What is Average roadside land price?
The standard price of land per square meter facing major streets as of January 1- released by the National Tax Agency. The price is used as a standard for calculating inheritance taxes and gift taxes in Japan. The number of locations assessed for the Average roadside land price is greater than those for the standard land price that is announced by the Ministry of Land, Infrastructure, Transport and Tourism. The average roadside land price also provides a more detailed picture of the actual market land prices. The average roadside land price is generally about 80% of the standard land price and is calculated using actual business transactions.
Real estate pricing in Japan - 6 different land prices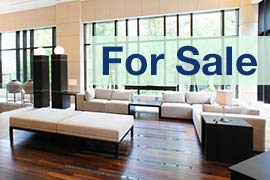 Listings of apartments, condominiums, and houses available for purchase in Tokyo.