Foreigner's Inheritance Measures - 6 Advantages to making a will in Japan
Poste date: Friday, July 12, 2019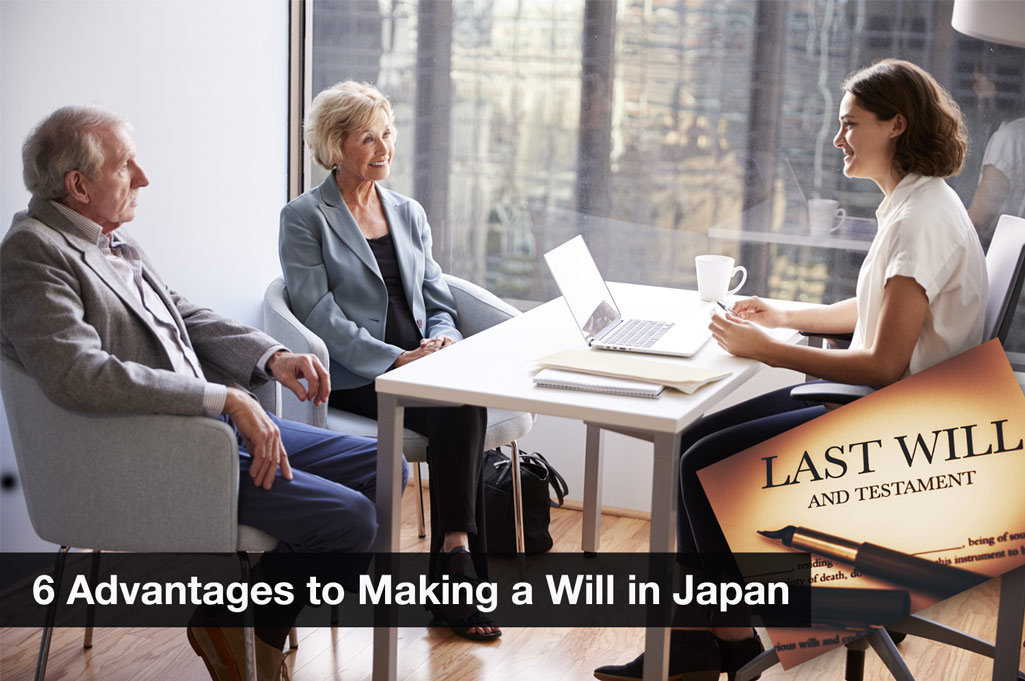 These days, more and more foreigners are becoming owners of real estate property in Japan. If they have Japanese spouses, their spouses may have explained to them how the inheritance system in Japan works. However, as most foreign owners bought their real estate properties in Japan not to use as their residences, but for the purpose of investment or leisure, they may not have Japanese spouses and children and may not have had the opportunity to obtain information about inheritance in Japan. It should also be taken into account that as many Japanese lawyers do not speak English, they can hardly recommend foreign owners to make preparations in regards to inheritance in Japan. Whether an owner of a real estate property in Japan is a Japanese national or a foreigner, inheritance is an unavoidable matter in Japan and in any other country.
We have made a guide to help inform foreign real estate owners about the inheritance system in Japan, the inheritance measures of a foreigner who has a real estate property in Japan, and available English speaking consultation services.
The Inheritance System in Japan
As you probably know, the way in which property is inherited is controlled by the law. However this law varies from one country to another. While you may be familiar with the procedures regarding inheritance in your home country, you may find the laws and procedures in Japan a bit different.
From the beginning of the inheritance procedures (the time of a relative's death), an heir shall inherit all rights and duties attached to the property of the deceased (Article 896 of Civil Code, General Effect of Inheritance).
This means that in Japan, an heir has to inherit both the negative and positive aspects of a deceased relative's inheritance automatically and at the same time as the beginning of the inheritance process when an inheritance occurs (a relative has died).
Statutory Share in Inheritance (if there is no will)
When an inheritance occurs, who inherits what share of an ancestor's property is prescribed by law in most countries. In Japan, for example, when a husband and wife have 2 children and one spouse dies, the other spouse shall inherit 1/2 and 2 children shall inherit the other 1/2 (1/4 per child). In the event a husband and wife do not have children but do have parents, and one spouse dies, the surviving spouse shall inherit 3/4 and parents shall inherit 1/4. When a husband and wife have neither children nor parents, but have brothers and sisters, and one spouse dies, the surviving spouse shall inherit 3/4 and the brothers and sisters shall inherit 1/4.
But in many cases, even when the inheritance is divided by statutory shares, all the heirs-at-law may decide to hold a legacy division conference after an inheritance occurs, to specifically decide who inherits which property with the consent of all the heirs-at-law. An example would be, Heir A inherits Real estate A and Heir B inherits Real estate B.
Probate
Here is a brief explanation about the probate system which is not handled and carried out in the inheritance procedures in Japan. While the procedures for probate differ among countries and legal systems, basically the probate system is the procedure of taking custody of and settling an inheritance in accordance with the law. An executor designated by a will or an administrator assigned by a court (or called as a personal representative) collects inheritances, makes a list of them, takes custody of them, and settles the debts of the deceased to repay the creditors, and makes a tax reporting. This procedures may take from 1 to 3 years to complete.
Note: Please consult a legal expert in your home country if your country handles probate system or about its details.
6 Advantages to making a will in Japan by a foreigner with real estate property in Japan

* This is only in regards to making a will for real estate property in Japan.
1. It will not be necessary to examine foreign laws when the applicable law is the foreign law
For procedures of international inheritance, at first, it is necessary to decide a governing law according to the private international law of each country. When a will is made in Japan, the inheritance procedure can progress according to the will made in Japan, without requiring the understanding of the complicated concept of private international law or a governing law in a foreign country.
2. It will not be necessary to make an Agreement on Division of Inheritance when the applicable law is the Japanese law
When division of inheritance is required, it is necessary to contact all heirs, as agreement among all the heirs will be required for an inheritance procedure. However, when heirs reside outside of Japan, a legal expert in Japan, who is hired for the inheritance procedure in regards to Japanese real estate, may face difficulty during the process with the division of inheritance due to the difficulty or impossibility of contacting or communicating with such heirs in a foreign country. When the deceased has a will in Japan, a Japanese legal expert will be able to avoid such difficulties as having a will makes it possible to avoid having to make an Agreement on Division of Inheritance.
3. As proof of heirship is the most time consuming part of an inheritance procedure, having a will can expedite the process
When a will exists, an inheritance procedure can be basically advance with only the heirs designated in a will. However, in the case of a person dying without a will, proof of heirship becomes necessary as all heirs-at-law have claim to a portion of the inheritance. Japan has a family register system and the means to prove the family make-up from the birth and till the death of a Japanese national by using public documents. In most of foreign countries, that don't have a similar family register system, heirship is proved by with a marriage certificate or a birth certificate in the case of the real estate inheritance registration. But having such proof of heirship does not mean that all the heirs-at-law have been found, and so you will have to make a document certifying that there are no other heirs.
4. Helps lower the language hurdle
There are very few Japanese legal experts on inheritance law who speak English. But in order to contact foreign heirs in an inheritance procedure, a legal expert may need to speak to them in English in most cases. When a person dies without a will, a legal expert needs to contact all the heirs-at-law to explain Japanese inheritance procedures. And moreover in the case of division of inheritance, a legal expert will need to get the consent of all heirs, and in order to do so will need to have a high level of English communication ability. In a situation such as this an heir will need both time and money sufficient for hiring an expert to help facilitate the process.
5. To avoid any problems due to lack of understanding of international inheritance laws by Japanese courts, registration officials, and other public institutions
One of the reasons why there are very few legal experts that speak English in Japan is that it has not been necessary for them to speak English thus far. The same can be said about the public institutions that have a lack of understanding of international inheritance laws even though more and more foreigners are becoming real estate owners in Japan. A public institution usually focuses on performing their daily operations according to the Japanese laws and rules, so when there is a case involving international inheritance, in which a fixed set of rules have not been established, the staff will have to handle each specific case individually. In the event a person who dies has a will, the person in charge of the inheritance procedures will only need to follow the description of the will which minimizes any questions or uncertainties in the inheritance process.
6. Help the inheritance procedures progress smoothly in Japan
Even if a will is made in a foreign country, it may have to be used for the inheritance procedures in the foreign country in which it was created. If the probate system of a foreign country requires a will to be submitted for the probate process, it may take 1-3 years to complete the settlement procedures. During this time inheritance procedure in Japan may have to be stopped. However, if a will written in Japanese in Japan for the Japanese real estate exists, such inheritance procedures can be completed smoothly.
Legally secured portion
When a will exists, a matter to keep in mind is that of "legally secured portion". The heirs-at-law, other than siblings of the deceased, have the right to a legally secured portion of the inheritance. The exception is when only a parent of the deceased becomes an heir-at-law, the said heirs-at-law can claim the right of inheritance equivalent to half of the statutory share in inheritance for each heir-at-law. In this regard, however, the property to be inherited and to be claimed for the right of legally secured portion under the Japanese law shall be the one whose governing law is the Japanese law. And furthermore it should be noted that the right of legally secured portion shall be invalid in principle if the claim for the right is not made within 1 year of being aware of the inheritance.
Summary
While not having a will causes no trouble for the deceased, it may cause some trouble for the family and loved ones left behind. Not having a will (which doesn't take much time to make) will cost a grieving husband, wife, children, parents, brothers, and sisters left behind a substantial amount of time and money. If you want to help prevent such trouble for your loved ones, even if you are a foreign national, we highly recommend consulting with a Judicial Scrivener's office that offers English-speaking services. Legal Cube's office provides sincere consultation services. We can have an interview and communicate in English without the need of an interpreter for our detailed services.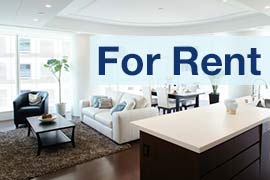 Listings of popular and luxurious rental apartments, condominiums, and houses designed with expats in mind.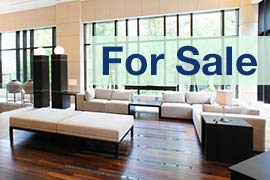 Listings of apartments, condominiums, and houses available for purchase in Tokyo.