6 Trendy Japanese Retail Stores and One-stop Shops in Tokyo
Poste date: Wednesday, January 31, 2018
You need to set up your new home, or you want to add some local flavor to your own furnishings, but your house or apartment is typical of Tokyo and a little on the cosy side - and perhaps a touch plain too. There's no need to sweat the small stuff, though: there are plenty of useful, space-savvy household solutions available that don't compromise on style. Whether it's clever storage options or compact bento boxes, beautiful paper or handy home fixes, soft cushions or portable lightweight camping gear, the trendy Japanese retail stores below have most of your life covered.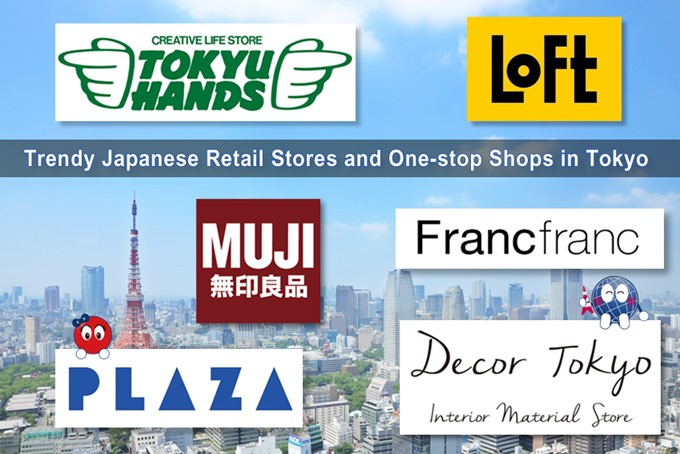 6 Trendy Japanese Retail Stores: From Tokyu Hands to Gongri
Tokyu Hands

The one-stop shop to beat all one-stop shops, Tokyu Hands changed the landscape Japanese retail stores when it was established in the 1970s. You can find almost anything you need for your home or hobbies here and there are locations dotted around Tokyo. Exploring all 25 departments at the Shibuya store, for example, rewards you with plenty of surprises among the ordinary: Science lab supplies, anyone? Want to learn how to decorate shoes with paper napkins? Get some wood or leather cut to size? Or just need a good kitchen knife and some towels? Despite the size, finding what you need is easy because everything is clearly displayed. Apart from the sheer variety, Tokyu Hands is careful about quality and originality too; look for the "Made in Japan" signs.
---
Loft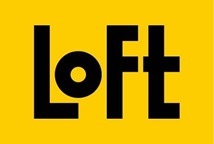 For a wide range of household items plus some well-curated sections perfect for gifts, Loft is another megalith of variety. There are numerous shops in Tokyo, some small, some large, that cater to people looking for everything from luggage to original stationery to kitchen crockery to souvenirs. Loft offers a fantastic range of Japanese cosmetics, and its stationery section is worth a visit, not only for the basics but also for some original designs or traditional washi paper. Some of the bigger stores even have an anime merchandise section and another devoted to high quality Japanese goods, including traditional items such as fans and sake glasses, that you might keep for yourself or send home as gifts.
---
Mujirushi Ryohin

Commonly known as Muji, this store is one of Japan's great exports but remains an everyday staple of shopping for Japanese people. The concept is "no brand" and Muji's goods (none of which feature their name) are characterized by neutral colors, natural textures and clean, simple minimalism. Besides the aesthetic though, range is a key part of the Muji experience as they set out to provide everything for life. Clothes and baby goods, storage and electronics, furniture and bed linens, skincare and aroma oils, healthy snacks and curry packs. Muji products are made to last and to help provide a calm environment. The flagship store in Yurakucho, just one of many Muji shops in Tokyo, is a great place to get familiar with what they offer; the model house tour is especially worth a look.
---
Plaza

Established in the 1960s as the first Japanese retail store to sell imported goods, Plaza continues to specialize in bringing items from regions such as Europe and North America to the Japanese market in addition to their carefully selected local fare. Plaza stores in Tokyo are easy to find and offer all kinds of products, including stationery, household items, snacks, toys, clothing, travel gear and an extensive cosmetics section. Plaza outlets are often found within department stores because of their on-trend product selections, and one of the things that makes Plaza popular is its merchandising displays and seasonal promotions. It's an ideal destination when you need to pick up some basics for the house, find things from home as gifts for Japanese friends or colleagues, or simply keep your style up to date.
---
Francfranc

When it comes to home interior, this is a great all-round store. Everything you could think of to decorate your home or set up the essentials in the kitchen, bathroom and bedroom is here, but most appealing of all is the clear sense of style throughout. There are plenty of Francfranc shops in Tokyo and its growth in popularity is due to this classic yet stylish aesthetic – not to mention reasonable prices. Whether you need some throw pillows or a coffee table, a flower display or some house slippers, a laundry hamper or storage boxes, some wineglasses or a sandwich press, this is furnishings central.
---
Gongri and Décor Tokyo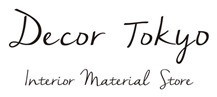 A recent addition to the household goods and interior design stores of Tokyo, Gongri markets itself as "DIY for girls" and draws plenty of handy women to its bright, fun store. This is the place to go if you need some decor inspiration. Inside the vintage, cottage-like shop you'll find wide strips of masking tape to perk up a boring wall, floor coverings, pots of paint, fittings and soft furnishings. There are options for both renters and homeowners. If you can't get enough of decoration and DIY, they've opened a second store called Décor Tokyo in Daikanyama that is very tasteful and slightly more subdued but no less exciting for richly designed wallpaper, antique-look drawer knobs and cute ideas for children's rooms.
One-stop Shops in Tokyo Have Almost Everything
There's very little you won't be able to do and obtain for your new home, no matter how small, with a few trips to these cool Japanese retail stores, each exemplifying Tokyo's status as an international city of style and convenience. While the prices range from reasonable to more upmarket, Tokyo also has plenty of options for bargain hunters among its many flea markets, where you might also stumble across an antique that even the best variety store can't match. Between all of these options, setting up your house can be fun, unique and affordable.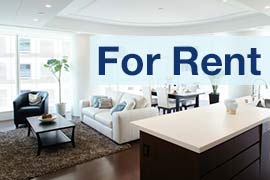 Listings of popular and luxurious rental apartments, condominiums, and houses designed with expats in mind.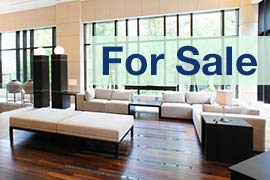 Listings of apartments, condominiums, and houses available for purchase in Tokyo.