Top 10 Places to Shop in Shibuya for Every Need
Poste date: Tuesday, May 16, 2023
Shibuya has been one of Japan's multicultural hotspots for decades. With its central location, iconic landmarks, and wild nightlife, people flock to the neighborhood to work, live, play, and most importantly, shop.
Greater Shibuya contains some of the most well-known and desirable neighborhoods in Tokyo; Harajuku, Yoyogi, and Daikanyama, not to mention Ebisu and Omotesando.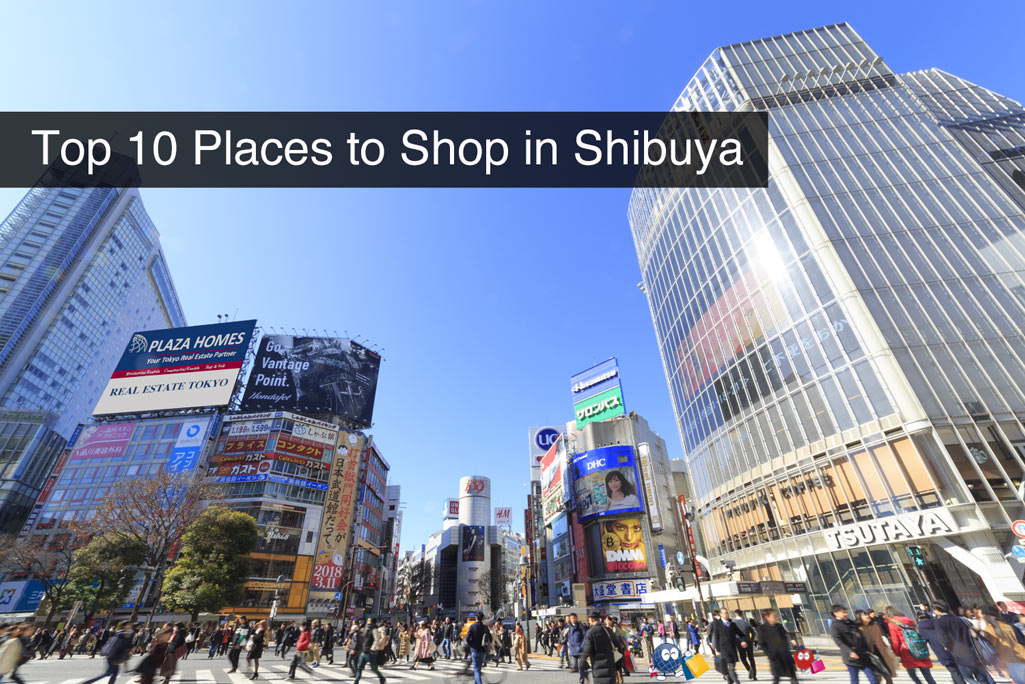 Street style and high fashion both make their homes in the boutiques of Shibuya, and several multilevel department stores also have large headquarters in and around Shibuya station.
Shibuya's incredible array of shops range from tiny streets to giant complexes; so anything you need will always be in reach.
Shibuya's Best Places to Shop
With the above in mind, we know that Shibuya can leave you almost too spoiled for choice; so with that in mind, we've made up a small list of the best shopping destinations in Shibuya, so you can shop with confidence.
Shibuya Center Gai begins at the intersection of the famous Scramble crossing, stretching through several blocks packed with small stores and restaurants. Center-Gai has recently seen an inundation of street fashion, with sneaker outlets like ABC-MART and atmos being the most recognizable. Hundreds of young people flock to this concentrated area on weekends to see and be seen.
One of the more upscale of the department stores in the area, Hikarie's convenient location directly above the station means that it sees thousands of shoppers a month.
Hikarie is well-loved by the modern professional crowd for its well-thought out layout and upscale design that caters to both men and women. With lots of restaurants, boutiques, and even a full Broadway-sized theatre, Hikarie is perfect for a leisurely day away from inclement weather and crowds.
Shibuya 109 has become a landmark in and of itself. Considered the mecca of young women's fashion, the loud music and competing sales pitches are as much part of the experience as the clothes themselves.
It's easy to get lost in the maze of neon, but inside are gems of the still iconic kawaii era. All ten floors of the cylindrical building are filled to the brim with fashionable clothing, curated to make a haven for teenage girls.
Shibuya Mark City is another of the multi-level department store complexes, on the other side of the station as Hikarie. While it's somewhat fallen out of fashion as newer, trendier sites pop up, it also is the perfect place to browse and pick up a few fashion essentials without dealing with the intensity and noise that often accompanies Shibuya shopping experiences.
Koen-Dori encompasses a huge area in Shibuya, and many of our other spots on this list are part of its domain. Most notable among the other shops are Tokyu Hands, a multilevel hobby goods and DIY store that is guaranteed to have something a little wild, as well as other more practical wares.
Tower Records also is a strong standout, with its giant yellow facade: one of the last remaining CD/DVD megastores as the internet age takes over. Finally, the wonderful Loft is heaven for any stationary fanatic with racks of folders, shelves of notebooks, and the newest in writing technology.
Spanish Hill
Supeinzaka, or Spanish Hill, is a little side street off of Center-Gai, named for its unusual winding structure and cobblestone street that brings a slightly Andalusian feel to the area. Starting with the five-level Bershka (also a Spanish Import) and finishing up less than 200 meters at Koen Dori, it has several small lingerie stores and other women's fashion outlets.
While not offering the kind of selection of some of these other spots, it's a nice quiet place to move away from the Center Gai crowds, with a lovely view of the surrounding area.
Seibu department stores are all over Tokyo, and Shibuya is no exception. With 8 floors in the massive Seibu building, it's a great place to buy branded goods that are guaranteed to be genuine, with excellent service as you shop.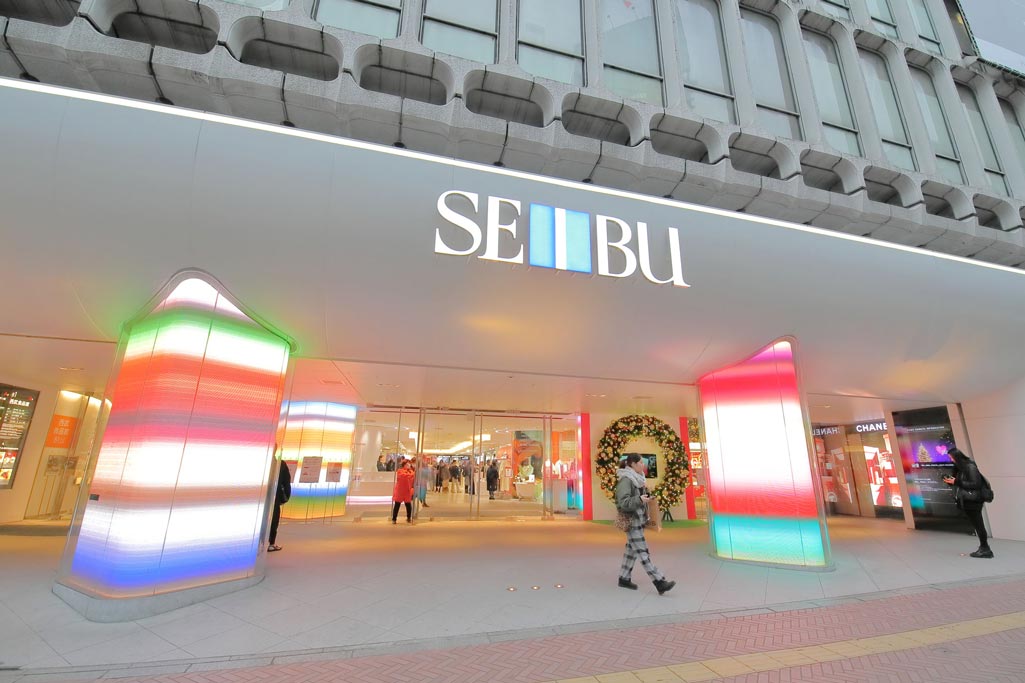 Their cosmetics floor is easily accessible from the street level, and the various amenities makes this a pleasant and varied shopping experience for both men and women.
Shibuya Marui is temporarily closed, however is scheduled to open in 2026 as Japan's first full-scale wooden commercial building.
The newly designed MODI is one of Shibuya's most interesting shopping complexes. One of the flagship "smart malls", MODI has everything from womens to mens to home goods in a single building.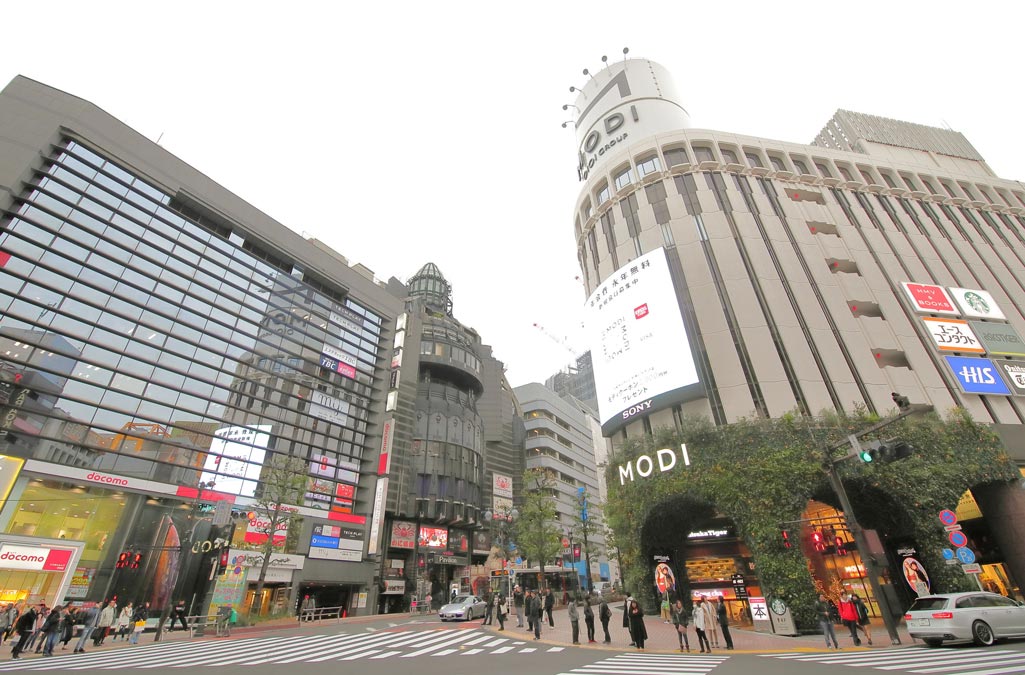 MODI also features three levels of HMV, a CD/DVD mart that was a former Shibuya staple before it finally shut down in 2010. They also have recently become famous for The Yard, a store inside selling made-to-order kimonos at a very reasonable price.
Magnet, formerly 109 Mens, received its makeover just last year, in 2018. Like MODI, Magnet focused itself on being a hotspot for culture, food, and entertainment as well as fashion (though it remains focused on mostly unisex clothing and menswear). On a sunny day, the converted studio on the rooftop gives an amazing view of Shibuya's infectious energy below.
The Best Shopping in Shibuya Is at Your Front Door with PLAZA HOMES
With all of these options close at hand, Shibuya is one of the most convenient places to live-- and when you need to find the perfect apartment or home close to the action, look no further than PLAZA HOMES.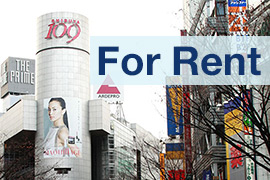 Listings of popular and luxurious apartments, condominiums, and houses designed with expats in mind.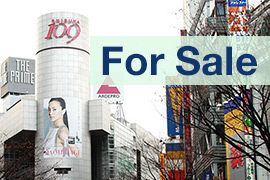 Listings of popular and luxurious apartments, condominiums, and houses near Shibuya Station.
Started in 1969, PLAZA HOMES' specialty services geared towards expats give you all of the information you need to make the best decision for you and your family. PLAZA HOMES' exclusive access to some of the most beautiful spaces in Shibuya means that you don't have to sacrifice a beautiful, spacious property for a great location. Our dedicated staff are easily accessible, and are always happy to answer any questions you may have.
From high rises to vintage apartments, PLAZA HOMES is here to help you find the perfect apartment to rent, house to buy, or property to invest in. Whether you settle on Shibuya, or Hiroo, or any of our other wonderful neighborhoods, quality information is only a phone call away.