Plus Size Clothing in Japan
Poste date: Friday, February 12, 2021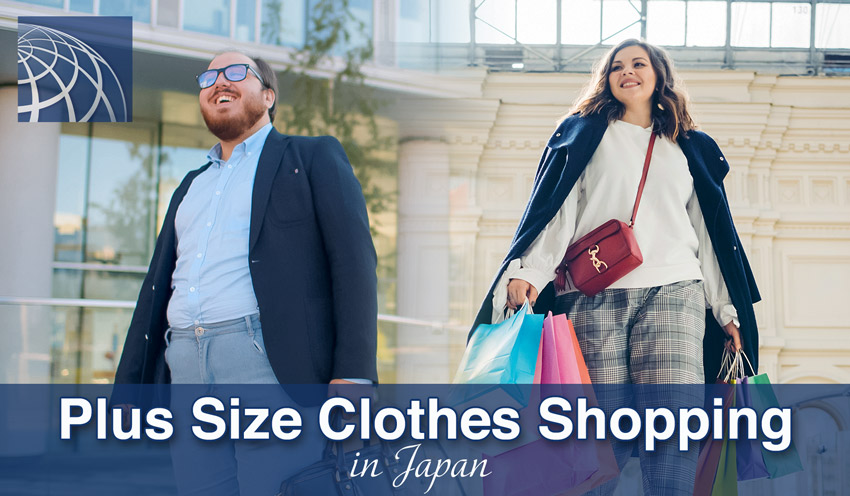 Anyone who has spent any considerable time in Japan knows how daunting it can be to find clothing stores that carry their size. This is especially true if you require a larger size by Western standards. Even in one's own native country, the process can prove to be challenging. When you add to that the language barrier, it can become a frustrating experience to say the least.
A common first thought might be to just order online from an online store outside of Japan. But with customs and import taxes, shipping, and the hassle of international returns, it can quickly prove to be quite an inconvenience. Believe it or not, there ARE ways to find your size (even if it's among the more uncommon ones), so don't despair. But before we get into where those resources are, let's first look at sizing in Japan.
Plus Size Clothing for Women in Tokyo
If you're anything beyond standard petite in Japanese proportions, you may suddenly find yourself being described in ways both flattering and unflattering in Japan, from "model size" to "supersize." For example, while a woman who is 5'8 (173 cm) can buy small or medium size in the United States, she may find herself buying a large size in Japan (and XL or XXL in shoes). For those beyond a U.S. medium size, options are even more limited in Japan.
And it's not just the size, but the fit of Japanese clothes that can be hard to match if you are at all curvy in the chest or hips. You may find pants that fit length-wise simply won't come over your hips, or shirts that otherwise fit will pull at the shoulders.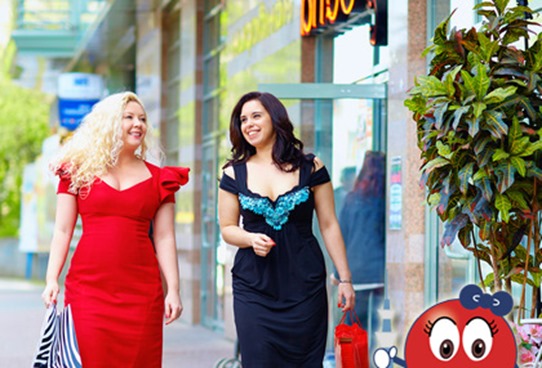 Recently, though, things have started to change. Japanese plus size fashion magazine La Farfa (Japanese site) has been breaking the mold by featuring trendy clothing in bigger sizes in Japan. Clothes are modeled on women with a variety of shapes and sizes, and the models (who are actually plus sized) have their measurements listed next to them so you can compare how the clothes might actually fit on you. Although the magazine is in Japanese, it's a great place to get ideas on outfits and local stores! Before you dive into the magazine, though, you should know just some of the great places to get plus size clothing in Japan.
The Sizing of Clothes in Japan
While there are general guidelines you can follow when looking for clothing in your size, the actual sizing of clothes can vary from store to store. If the store has a sizing chart displayed or available to view, it's best to use that as a reference. Because sizing does vary between vendors and manufacturers, always be sure to try on the item, if possible.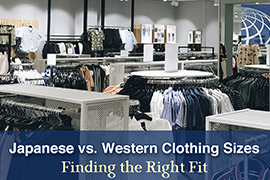 To make life a little easier, we've prepared a comprehensive comparison of Japan's different clothing sizes.
Plus Size Clothing Stores in Japan for Women
Casual Brand Stores
Everyone living in Japan has heard of Uniqlo (Japanese site) and GU (Japanese site). Both stores offer very affordable and reasonable quality clothes in a range of sizes (up to 3XL for women and 4XL for men). While they may not be high fashion, the clothes can still be flattering and stylish.
The only issue with Uniqlo is that shirts and pants are still not usually long enough for tall women and L size clothes are often too baggy. Still, it's a great option for practical, casual clothing, and you can always make alterations. Uniqlo also has a sister chain called g.u. that offers even more affordable clothing than Uniqlo though it also seems to be aimed at a younger crowd. Understandably, the clothes aren't always great quality but they can be good for layering.
However, most people want a little more variety than Uniqlo or GU, Shimamura (Japanese site) is a chain store that carries plus sizes (or queen size, as they call it) as well as shoes over 25 cm. The clothes are basic but inexpensive in a pinch. Japanese department stores sometimes carry plus size and tall size clothes as well.
Department Stores
Isetan has tall and plus sizes available online and in their Clover stores which offer sizes up to 19 (U.S. size 16) and Clover Plus (Japanese site) with sizes up to 27 (U.S. 24). There is also a tall store for those over 166 cm. Some Marui stores have a branch called 01Model (Japanese site) which have clothes for "model sized" women over 166 cm tall and up to size 23 (U.S. 20), as well as shoes up to size 26.5 cm. It goes without saying that these department store chains offer higher quality goods than stores like Uniqlo.
Independent Japanese Plus-Size Brands
There is also a plus-size brand called Re-J that has physical locations across Japan, as well as an online store (Japanese site) with sizes up to 5L.
Another great brand is eur3, which has cute clothes in sizes up to a 19 (U.S. 16). They have physical locations and one of them is in Shinjuku Marui and also have an online store (Japanese site). Note that it is better to try clothes on as the fit may still be geared toward Japanese rather than Western proportions.
Western Brands Stores
You can of course also shop at Western brand stores found in most Japanese metropolitan areas, such as GAP, Zara, H&M, and Forever 21. Their sizes are usually comparable to their Western stores, at least in theory. The shirt sizes tend to be a bit smaller than in the United States, but the fit is better. There are also physical locations of L.L. Bean that offer practical and good quality clothes in Western sizes. You can even find American Eagle stores in Japan and online which carry their Aerie line of bras and underwear. These are great if you find Japanese undergarments to be too frilly and padded.
Plus Size Japanese Brands Online
Online stores are a godsend for those outside the narrow range of typical Japanese sizes. Nissen.co.jp (Japanese site) is a popular online store with attractive clothes appropriate for work. The site has both plus and tall sizes, and even large size shoes. Their plus-size brand is called SmileLand (Japanese site) and carries sizes L to 10L and up to a 154 cm waist. They currently have a collection from trendy brand OLIVE des OLIVE. They also offer large-size bras (up to I-cup with 130 cm band) and shoes (up to 27 cm). Their tall size brand, aimed at women 164 - 178 cm tall, is called Slattgir.
Another Japanese online store called Cecile.co.jp (Japanese site) offers plus-size clothes up to 10L in many styles. They also have shoes up to 27 cm, though styles are very limited.
Western Online Stores that Deliver to Japan
Naturally, you can also order from Western online stores that do international delivery. Just be careful of delivery costs and don't order things with leather to avoid big importation fees. ModCloth.com is great for quality, stylish clothes in plus (and regular) sizes, although it can be pricy. They offer sizes XS to 4X (U.S. size 00–30).
Asos.com has trendy clothes and very inexpensive international shipping; shipping is free for orders over £20.00, and only £3.00 otherwise. Their sizes range from 00 to U.S. 24.
Bravissimo.com is a U.K.-based lingerie and swimwear site, but they also have a clothing line called Pepperberry with shirts and dresses designed to fit properly over bustier chests without gaping or pulling. For those working in Japan, this is a must, as even a small amount of cleavage can draw a lot of attention. International shipping is only £7.95.
Final Considerations
Finally, sometimes you also just need to be flexible with the styling of your clothes. For example, opt for elastic waists or buy a size up for the length and get it altered (or just wear a belt). Tall girls will have better luck with half or three-quarter sleeves than long sleeves that are inevitably too short. You can also try secondhand stores, which have a variety of sizes and styles. For some reason American and British brands are very popular at vintage stores in Japan. And you don't have to give up on the trendy stores either; nowadays more brands are carrying large sizes, especially in their big city locations. Ultimately, you just have to try things out until you find what works for you.
Mens Fashion: Big and Tall
Comparatively speaking, men from abroad may have an easier time finding big and tall clothing than women do plus sizes. If you are under 6 feet tall and relatively thin, you will experience only minor problems–for example, Japanese shirts tend to be more narrow in the shoulders than some Western men are used to, and sometimes long sleeves or pant legs will be just a tad too short. These problems can generally be solved just by taking the problem garment up one size.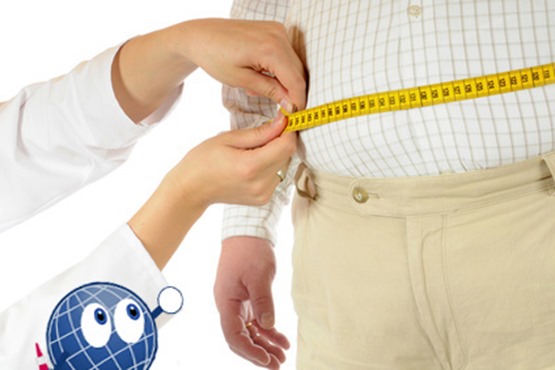 That said, issues do arise with clothing and shoes if you are 6 feet tall or over. Men shorter than that have been known to balk at Japanese shoe sizes, which run comparatively smaller than many men from abroad are used to. Obviously, knowing your size and adjusting accordingly can save you an unnecessary headache.
Please also refer to: Tokyo Tailor Services to Help You Look Your Best
Big Mens Clothes in Japan: Online Stores, etc.
Fortunately, there are not only online stores, but physical ones as well that carry big men's clothes in Japan—or at least, larger sizes. In an effort to help you avoid the frustration of many fruitless trips across town, we have compiled a list of stores that cater to uncommon sizes. Before trekking out to a given store, we suggest calling ahead or visiting their website to make they are still open, as well as what to expect in terms of language assistance if you don't speak much Japanese.
MID International Co., Ltd. – An online store based in Gifu that carries up to 10L and has a wide selection.
GrandBack has stores in Yurakucho and Aoyama which stock larger sizes and carry a variety of brands.
Isetan's "Super Men's" department in Shinjuku carries plenty of designer and upscale clothes for men over 190cm tall or with waists bigger than 90cm. Mid-range to high-end apparel.
Hankyu Men's in Ginza and Yurakucho carries many designer brands in big and tall sizes. The Yurakcho branch has 6 Floors so lots to choose from and many accessories. There is an alteration service as well.
Ring Jacket in Aoyama is a Japanese ready-to-wear and MTM brand that stocks some top-notch suits, jackets, shirts and accessories
Tomorrowland in Ginza, Marunouchi,and Ebisu (as well as many other locations) offers MTM suits of very high quality.
Azabu Tailor offers cutom-made suits and shirts at a reasonable price sand have multiple retail outlets in Tokyo
Uniqlo carries a wide variety of men's sizes that fit larger frames both online and in-store. There are many branches around Tokyo with Ginza being the largest store.
For some higher-end clothing, Marui (0101) in East Shinjuku is an option and carries larger sizes and wide selection.
Aoki, a store with shops across Japan that focuses on suits and formal wear, has tall and plus size clothing for men
MD (Mido) carries plus size men's clothing, up to 8L
Sakazen sells business and casual wear for larger size men with many branches around Tokyo, such as Bakurocho (Nihonbashi), Kamata, Ikebukuro, Urayasu, Shinjuku and even Fujisawa, in Kanagawa Prefecture. They have an online store as well with maps to all its shops on its front page. Please choose English in the link (top banner).
Lastly, You can't go wrong with western stores such as H&M, Forever 21, Gap, Old Navy (Shinjuku, Shibuya). They all tend to carry the larger sizes and are definitely worth a look.
Conclusion
Finding larger-size clothing in Japan can be difficult, but not impossible if you know where to look and what to expect. Knowing your converted size beforehand, as well as which stores are more likely to stock your size will greatly increase the effectiveness of your shopping.
We hope the information above will be helpful in your search. And as with many experiences in Japan, having some patience never hurts! If you'd like yet more useful tips on how to make your stay in Tokyo even more worthwhile, please check us out here. Good luck and happy clothes hunting!
Information on Large-size shoes >> Large-size shoes for foreigners - Where to find them in Tokyo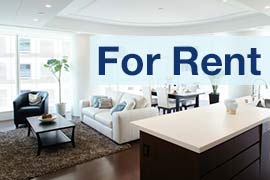 Listings of popular and luxurious rental apartments, condominiums, and houses designed with expats in mind.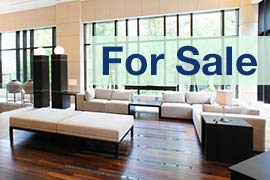 Listings of apartments, condominiums, and houses available for purchase in Tokyo.