Outlet Shopping Malls in central and the suburbs of Tokyo
Poste date: Wednesday, January 31, 2018
Outlet shopping malls are popular destinations for both Japanese and foreign visitors. You can purchase famous fashion brands, electronics, food, sportswear / equipment, household goods, and others. These outlet malls are often in tourist destinations where you can also enjoy sightseeing. It is a great idea for some family fun to stop by an Outlet shopping mall for discounted products or maybe even for a coffee break from the long drive.
Here we will introduce to you the popular outlet shopping malls in Tokyo and in the suburbs of Tokyo (Chiba, Saitama, Shizuoka, Nagano).
1. Gotemba Premium Outlets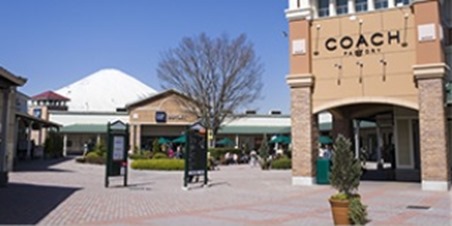 Gotenba Premium Outlets the most popular outlet in Japan. It is located in Hakone near Mt. Fuji. Gotemba Premium Outlet has around 210 domestic and international shops with 5000 parking space. There are also many restaurants and cafes to enjoy between a long drive. You might want to plan ahead which shops you want to visit before arriving since the facility is too large to go through in a few hours.
2. Karuizawa Prince Shopping Plaza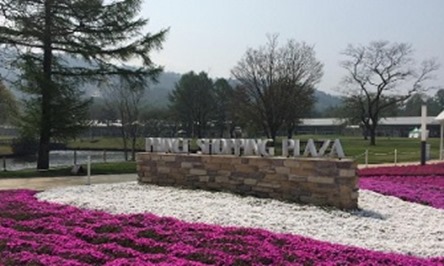 Karuizawa Prince Shopping Plazais also one of the largest Shopping outlet malls located in the attractive tourist destination. Karuizawa is known as the mountain resort with visitors who enjoy golfing, skiing, hiking, good dining hot spa, shopping areas, and natural sceneries.
3. MITSUI OUTLET PARK KISARAZU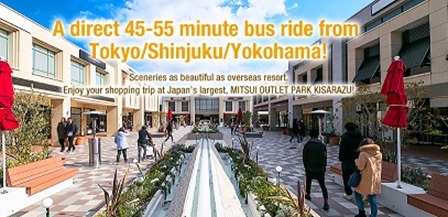 Mitsui Outlet Park Kisarazu has 171 stores with 21 outlet stores which are the first ones to open in Japan. This fashionably designed resort style outlet mall has easy access from Central Tokyo. You can also enjoy the enormous Food court with numerous restaurants from all over Japan. On top of the food court, there is the Ocean View Terrace. From there you can view the Tokyo Skytree and Mt.Fuji on a clear day.
4. MITSUI OUTLET PARK TAMA MINAMI OSAWA

Mitsui Outlet Park Tama Minami Osawa opened in 2000 and is designed to image the South France Province styled townscape. This location is only 40 minutes from Shinjuku Station and only a two minute walk from the nearest station. Famous brands…watches…clothes…cosmetics…everything is sold for an outlet price!
5. MITSUI OUTLET PARK MAKUHARI

Mitsui Outlet Park Makuhari went under a renewal in July 2015. This mall has around 97 stores selling uncountable products at bargain prices. After a nice sightseeing in Makuhari, you should finish the day in this outlet mall to shop a little then have coffee somewhere!
6. MITSUI OUTLET PARK IRUMA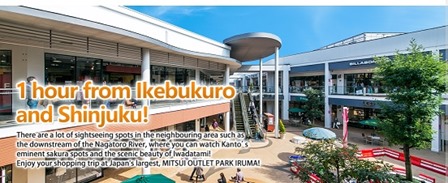 Mitsui Outlet Park Iruma has 210 stores in the 89,000 square meter facility. This outlet mall is the largest Mitsui Outlet Park chain in Kanto region. There many sightseeing spots in the neighboring areas such as the Nagatoro River.
7. Venus OUTLET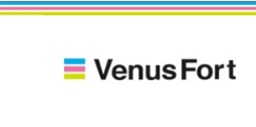 Venus Outlet is the first large shopping mall outlet to open in Central Tokyo. There are 49 shops including popular international brands and domestic fashion brands at reasonable prices. Tableware and furniture are also popular items for shoppers. The outlet is located on the 3rd floor of VenusFort. After your outlet shopping, you can enjoy the city of Odaiba.
8. LakeTown OUTLET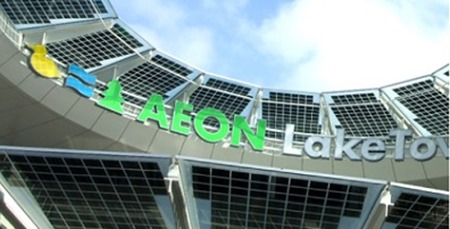 LakeTown Outlet is an eco-friendly shopping mall attached to Koshigaya Lake Town Station. The shopping mall has three different areas: Lake Town Outlet, kaze, and mori. Lake Town Outlet is surrounded by nature. Kaze has a supermarket, cinema, popular apparel shops for 20s and 30s of age. Mori is the longest shopping mall at 500 meters.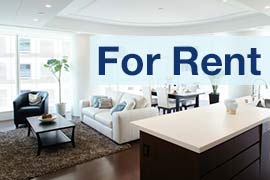 Listings of popular and luxurious rental apartments, condominiums, and houses designed with expats in mind.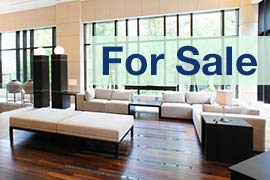 Listings of apartments, condominiums, and houses available for purchase in Tokyo.