Tokyo Mosque and Information for Muslims
Post date: Wednesday, February 21, 2018
If you follow the faith of Islam, Tokyo might not be the first place that comes to mind as having a lot of options for Muslims. Nevertheless, even though the population of Muslims in Tokyo may be small compared to other countries, there are a number of mosques and other organizations and shops that provide services that may be useful to Muslims residing here.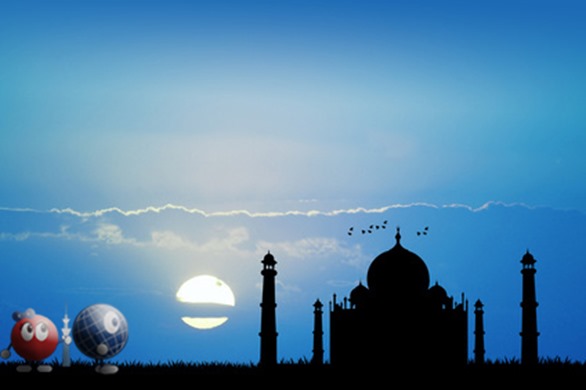 Mosques in Tokyo
If you just moved to Tokyo, what you may not know is that there are a number of mosques and Islamic cultural centers in the Tokyo area. If you are looking for a place to worship and engage with others in the Muslim community, here are a few good options:
The Arabic Islamic Institute in Tokyo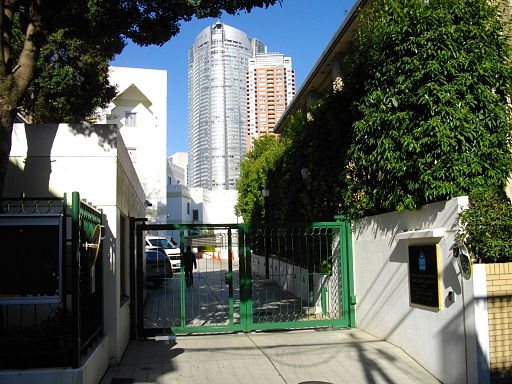 The Arabic Islamic Institute in Tokyo was established with the goal of fostering friendship and cultural exchange between Japan and Arabic speaking countries. The worship place inside The Arabic Islamic Institute in Tokyo offers prayer times daily as well as Friday Services. The AII-T also offers Arabic classes to all levels of speakers, as well as symposiums and workshops focusing on Arabic/Islamic cultural relations with Japan, among other topics.
The AII-T can be found at 3-4-18 Motoazabu, Minato Ward.
The Masjid Otuska
The Masjid Otuska is operated by the Japan Islamic Trust and has all normal daily prayer times as well as Friday prayers and services. This mosque offers a full range of religious services from schooling to marriage to family services and funeral ceremonies and burial assistance.
This mosque can be found at 3-42-7, Minami Otsuka, Toshima Ward.
The Tokyo Camii & Turkish Cultural Center
The Tokyo Camii & Turkish Cultural Center was opened in 2000 to offer a place of worship to not only people of Turkish origin but all those seeking an Islamic place of prayer. It is the largest mosque in Tokyo and is open for the full range of daily prayers. Friday prayers are also conducted regularly and other religious services (marriage, etc.) are also available.
It can be found at 1-19 Ōyamachō, Shibuya Ward.
The Masjid List
The Masjid List has a list of most (if not all) mosques in Japan, including a number of others in the greater Tokyo area if you need additional options.
Halal Restaurants around Tokyo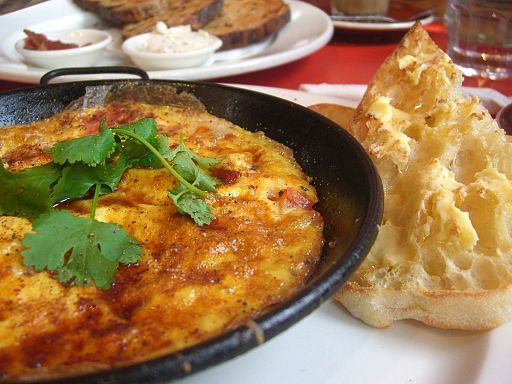 If you are a Muslim who has just moved to Tokyo, you may be wondering if there are many halal food options. If so, the answer is yes, and it's growing every year. There are numerous restaurants in Tokyo that specifically offer halal food in a variety of styles. Here are a couple good options around Roppongi worth checking out.
LeMaghreb Chandelier
LeMaghreb Chandelier is located in Nishi-Azabu and offers tradition Moroccan and Mediterranean food, all of which you can be sure is halal. They also offer Morocco's famous mint tea and then shisha to wrap up the meal.
You can find this wonderful foodie spot at 1F 1-12-5, Nishiazabu, Minato-ku.
Aladdin Restaurant
Aladdin Restaurant serves delicious Iranian and Arab halal food in Roppongi. They have a lunch buffet that is not to be missed if you're in the area and a full dinner menu as well.
They can be found at Roppongi Building 2F, 3-2-6 Nishi-Azabu, Minato Ward.
Halal Japan
Halal Japan provides Muslim Friendly restaurants and reviews. You can also find a lot of other information related to Muslims.
We have previously written in greater detail concerning halal food and restaurants so see this article for more information.
International Islamic Schools in Tokyo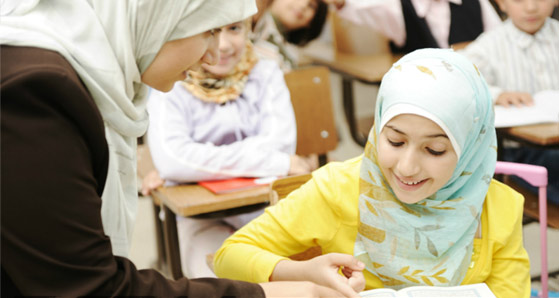 When it comes to going to school in Japan there are two options. The first option is to find an International Islamic School for Muslim children and the other is to have your children attend a Japanese public school. In Japan, International Islamic schools will teach students Islamic values in an Islamic environment utilizing an international curriculum. Students will also be able to study English and Japanese. For those interested in having their children attend a Japanese public school, it is possible and schools do their best to accommodate their Muslim students to help them feel comfortable at school.
For more details about finding an Islamic school in Tokyo and examples of ways in which Japanese public schools have been able to accommodate their Muslim students, take a look at our article International Islamic Schools for Muslim Children in Tokyo.
Where to find Muslim events in Japan
If you are looking for Muslim events and social activities in Tokyo, you should not worry, there are several organizations that arrange activities for like-minded people to be able to socialize.
The Japan Islamic Trust is continually offering Muslim oriented activities and social gatherings so check their calendar for upcoming events.
The Arabic Islamic Institute noted above has many ongoing workshops and symposiums on Islamic culture and the Arabic language that you may find of interest.
The Tokyo Camii has monthly seminars on a variety of Islamic topics. Also, the "Let's meet at Tokyo Camii" events for young Muslims offer opportunities to meet, socialize, and share about cultural understanding.
Obtaining a Quran while Living in Tokyo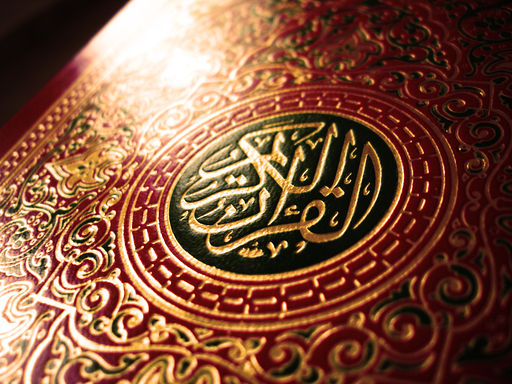 If you are looking to obtain a copy of the Quran, there are a couple of options available to you.
· Visit your local mosque and request a copy in the language best suited to your needs.
· Visit one of the foreign language book stores mentioned here.
Other information
This is only scratching the surface of Islamic life in Tokyo. There are many more restaurants and organizations that cater specifically to Muslim sensibilities and below are a couple of links to help you get started. We hope this information has been helpful in settling into your new life in Japan!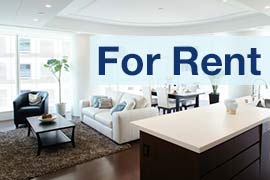 Listings of popular and luxurious rental apartments, condominiums, and houses designed with expats in mind.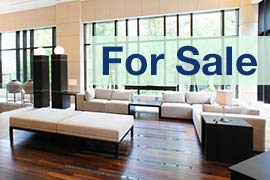 Listings of apartments, condominiums, and houses available for purchase in Tokyo.