Internet in Japan: Finding a Service Provider in Tokyo
Poste date: Wednesday, February 21, 2018
One great thing about living in Tokyo is that it's a modern city with all of the modern technological conveniences that come along with it, and Internet access is no exception. Like in many other developed countries, there are two primary ways to access the Internet from your apartment in Japan, wired or wireless, and there are a few variations in services for each category.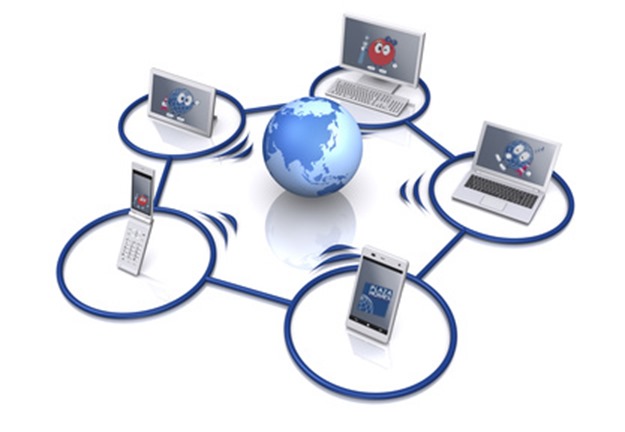 Tokyo Broadband Internet Providers
The main thing to understand about broadband Internet access in Japan is that there are actually two separate companies who have a part in providing your Internet access. First, there is the company responsible for the actual line connecting your house to the network, and second, there is the Internet service provider (ISP).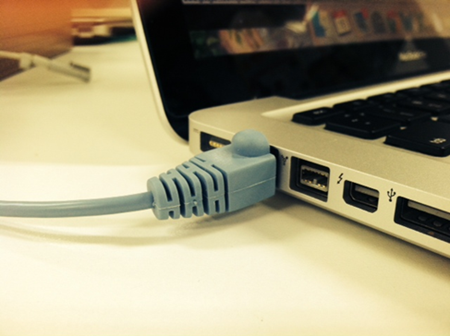 The company connecting your home to the web will generally provide one of two main types of broadband Internet access: ADSL and Hikari-Fiber (also known as fiber optic in many other parts of the world) though a limited number of providers still offer cable connection as well.  While there are technological differences between the two types of service, they both provide high-speed access to the Internet at similar cost.  The main distinction is that Hikari-Fiber has a much higher theoretical speed and provides a higher tier of service, often referred to as a "gigabyte service" or something similar.  Please confirm with your building's management and the line connection company when ordering service as to what types are available at your address.
Below are the two main companies that provide high-speed Internet line connections.
| | |
| --- | --- |
| Flet's | NTT East is the main line provider in Tokyo and offers Hikari Fiber through its FLET'S network in and around Tokyo and all of the Kanto area. Also, the Giga service, which is the latest and fastest version of broadband internet access, offers download speeds at rates of up to 1 gigabyte per second. |
| AU | au, formerly a purely mobile phone service provider, now offers hikari fiber access with download speeds up to 1 gigabyte per second. |
The second part of getting your broadband Internet connection is acquiring an Internet Service Provider. Some providers can bundle your line connection with the Internet service they provide for added convenience. Check with your ISP about this possibility. Below are the four main ISPs in Tokyo. 
| | |
| --- | --- |
| Assist Solutions | Assist Solutions is Japan's only hybrid ISP, partnered with not just one but two of Japan's top tier network backbone (IIJ and NTT PC Communications). And unlike many other ISP's in Japan, Assist Solutions provides English customer support.  |
| Asahi Net | Asahi Net is one of the largest Internet Service Providers in Japan, with overseas access points.  Asahinet will bundle your line connection with internet service and offers Hikari Fiber with speeds of up to1 gigabyte, ADSL, and also wireless internet. AsahiNet has been ranked number 1 in customer satisfaction for more than 10 years so you know you will be happy with the service you receive. |
| Fusion GOL | Fusion GOL offers Hikari Fiber and ADSL broadband Internet, as well as technical support by native English and Japanese speaking staff. |
| SpinNet | Broadband Internet service via both eADSL and Hikari Fiber provided by the FLET'S network with full support in English. Note that SpinNet does not bundle line connections with its internet service. |

Tokyo WiFi Providers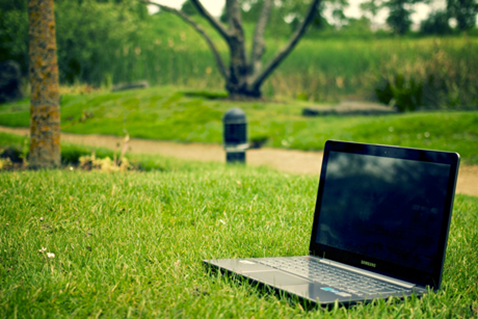 The other way to access the Internet is over cellular networks.  With the advent of 3G and 4G mobile networks, it is now possible to get Internet access for your computer using various devices like 3G wireless modems that allow you to connect wirelessly to the Internet at speeds comparable to wired Internet access wherever cellular service is available.  This is ideal for individuals who are not able to get wired Internet service at their home or apartment or prefer the flexibility of reliable Internet access wherever they go in Tokyo.
If you don't want to be tied down to a wired connection (albeit possibly with a WiFi router at your apartment), there are a couple of options for wireless Internet around Tokyo; your two major options are wireless Internet modems and straight WiFi.


Wireless Internet Modems
Wireless Internet modems connect to one of several wireless data networks and provide Internet access to your computer either via WiFi or an Ethernet cable. Below are five companies that offer this kind of service.
Genki

Mobile



Genki Mobile offers affordable portable Wi-Fi routers to visitors in Japan. They provide data usage of 1GB/day using NTT Docomo's network, one of the most popular service providers in Japan, which provides fast and reliable service in subways and rural areas. They also provide free delivery across Japan, free pick up at the Genki Mobile office, and pick up at select airports. 

Asahi Net

AsahiNet, mentioned above as a broadband Internet provider, also provides wireless Internet service via several networks, with its fastest being the WiMax 2+ network. If for some reason this network doesn't cover your address or needs, they have several other options that cover almost 100% of Japan with wireless Internet access.

AU

au is the cellular service brand of KDDI, a major Japanese telecom, and offers wireless Internet access through its "au one net" either tethering your computing to your mobile phone or via its WiMAX service.

EMobile

NTT Docomo

NTT Docomo provides high-speed wireless access to the Internet through multiple data networks.  It's also the largest and most popular service provider in Japan due to its reliability of underground service, in subways, and in rural areas.

Softbank

Softbank is a major cellular service provider that offers 4G LTE wireless internet service.  They have several shops throughout Tokyo with English speaking staff to assist with any questions or needs.

WiFi in Tokyo
Your second option is to rely purely on WiFi hotspots. Around Tokyo, this is often a perfectly viable option. While not ubiquitous, there are free WiFi access points throughout Tokyo including in most train and subway stations. You can also find them in Starbucks, many convenience stores, and in many public places around the city.

There are also paid WiFi subscription services that will give you much broader access to WiFi access points around the city. Depending on where you live and/or spend your time, this may serve as a convenient, cheaper alternative to having a wired Internet subscription service at your home.

Wi2 300 is one company that provides access to over 200,000 WiFi hotspots across Japan and offers subscriptions in hourly, daily, and weekly segments. Check their site to see if you have sufficient coverage where you live and work.

The biggest caveat to relying only on WiFi is that you never know when you'll be out of range of the nearest access point. That said, if 1) you don't require much in terms of dedicated high-speed access, 2) do most of your Internet browsing on your phone, or 3) your home happens to sit within range of a WiFi access point, you can have the best of all worlds at a very reasonable price.
We hope this article had shed some light on Japan's approach to Internet Access. We invite you to find more information about living in Tokyo of our website for Tokyo Expats. Enjoy!