Japan News in English: 17 Great Media Outlets for Expats
Poste date: Thursday, February 8, 2018
Until you've planted your feet, moving to another country can be both daunting and discouraging—especially if you feel cut off from news of the world around you. How do you keep abreast of current events? How about a national emergency that's affecting your area? Though you can get your information online, can you be certain you're getting the Japanese perspective?
If you're like the thousands of other expats living in Japan who feel that their lack of Japanese skills may put them in an information blackout, don't fret. Getting your Japan news in English is easy with these TV, newspaper, radio and online outlets that can help keep you in the know.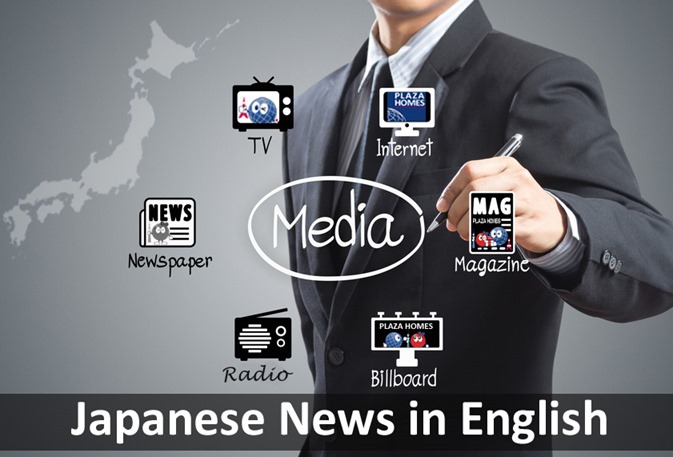 Japan Television News in English
If television is your preferred news medium, then NHK (Nippon Hoso Kyokai, Japan's national broadcasting company) is a good place to start. They have a number of easily accessible bilingual and English-only programs that feature the Japanese perspective on events, each of which is listed below. NHK must also broadcast early warnings about natural disasters in Korean, Mandarin and Portuguese as well as Japanese and English. English/Japanese dual audio options are available on at least one station and a few other NHK bilingual programs that will likely cover such disasters up-to-the-minute. Note that as it is an international program, NHK World may take a bit longer to deliver the most up-to-date local Japanese news in English.
News Watch 9

This is NHK's premier bilingual news program that airs on NHK's main channel at 9 p.m. It covers a wide variety of news topics including weather, the economy, politics and environmental issues. Inventions, technology and other topics, some esoteric but usually very accessible, are also covered.
http://www9.nhk.or.jp/nw9/ (Japanese)

NHK News 7

This is NHK's other bilingual, half-hour news broadcast that transmits in both Japanese and English on the second audio channel. It airs at 7:00 p.m. on NHK's main channel and NHK World Premium. Weather and daily events are covered in addition to a variety of other news topics.
http://www4.nhk.or.jp/news7/ (Japanese)

NHK World News

The latest world, domestic, and Asian area events, encompassing business, and weather every hour. A good majority, if not all of the program, is covered in English.
Japan Television News in English through Other Networks
In addition to NHK, it should be noted that there are also a few other networks that offer a limited amount of English programming; two of them are mentioned below.
Fuji Network

Broadcasts news throughout the day with some programs in English. In Tokyo, it's on Channel 8, but varies outside of Tokyo.

TBS

More news reporting and coverage on channel 6. Evening 5 produces news partially in English.
http://www.tbs.co.jp/ (Japanese)
Japan Radio News in English
If you happen to be in your car, or near a radio, or for some reason do not have access to television or Internet options, tune in to the following stations to get your fill of daily happenings and necessary Japan news in English.
American Forces Network (Eagle 810)

This station is an AM station dialed in at AM 810 kHz. Although this network caters primarily to men and women serving in the American Armed Forces who are stationed in Japan, its content is by no means exclusive to the military. AFN, otherwise known as Eagle 810, typically broadcasts widely known American TV shows and radio shows from popular American network, including emergency information and news. If you're interested in what's going on in America as well as Japan, this station may also serve your needs as well.

InterFM

Sitting on the dial at 89.7 MHz in the greater Tokyo area and 76.5 MHz in Yokohama, this radio station transmits some of today's hits and news bits, including local and national news. A good portion of the programming is in English with public service announcements and emergency information in a number of different languages..
https://www.interfm.co.jp/ (Japanese)

NHK World News

World news can be grabbed via radio, podcast, or even smartphone app. Check your local radio stations for more information.
Japan Newspapers in English
While Japan is certainly a smartphone nation, many of its information consumers still love a good read on the black and white. If you like your news delivered in print, here are a few newspaper outlets to tide you over.
| | |
| --- | --- |
| The Japan Times | This is Japan's largest English-language publication. Established in 1897, it was once a government-run paper that went private after being purchased by an automotive supply company. Daily and world news can be found here alongside opinion articles, entertainment, sports, and special features. The special features section is catch-all, encompassing education, technology, food and drink, and a variety of other topics. |
| The Mainichi Daily News | Older than even the Asahi circulation, this is the only Japanese newspaper company to win a Pulitzer Prize. Also, the JNA (Japanese Newspaper Association) has awarded them on 21 different occasions which makes it the most awarded newspaper company in the history of Japan. Domestic, foreign, travel, business, and sports are all covered. |
| The Japan News byYomiuri Shimbun | Founded in 1874, Yomiuri Shimbun is now regarded as having the world's largest Japan newspaper circulation. It has a history of supporting nuclear power in Japan, provides a life advice column, and is considered a conservative, center-right newspaper company. In addition to political news, up-to-date information about news around the world can be found here. This company established the first Japanese professional baseball team, the Yomiuri Giants, and is known to be influenced by the American journalistic style. |
Online Media
If you instead prefer to get your news digitally, there is a slew of options literally at your fingertips. YouTube, vlogs, blogs, and podcasts are among a dizzying array of news delivery media. In addition to being able to find online content from all the sources listed above, here are a few more options.
| | |
| --- | --- |
| BBC News Japan (YouTube channel) | BBC is famous for its quality reporting and news pieces can be found on YouTube with a quick search. Some news segments are in English as well. |
| Bilingual News (podcast) | This male/female news duo is comprised of a half-American, half-Japanese man born in Japan, but raised in America, and a local Japanese woman. The show touches on topics such as philosophy, current events, anthropology, religion, and science. It was an iTunes chart topper in Japan and certainly worth a listen. |
| Japan News (blog section) | The blog section of the Japan News, run by the Yomiuri Shimbun, includes interesting articles from seasoned writers on both daily events and world-related issues that affect Japan. |
| Kyodo News | An around-the-clock online news reporting website that covers a wide range of topics from around the world with a specific focus on Asia. |
| News on Japan | NOJ delivers a variety of news topics, such as science and technology, today's events, economy, entertainment, politics, music, sports and travel. |
| Nikkei Asian Review | NAR specifically covers Asia-centered financial news in Japan and surrounding countries. In addition to stock markets and business, they also cover science, technology and politics. |
Japanese News in English Made Easy
Whether online or off, Tokyo has never been more accessible for information-hungry expatriates craving Japan news in English. For those times that you crave fiction, magazines or other English-language material beyond the news, you may want to browse our Tokyo-area bookstore and library recommendations as well. Whether through television, radio, newspaper or online sources, you can get all the information you need, right when you need it, without the extra difficulties of having to speak Japanese! It's just another great way to get settled into your new home abroad.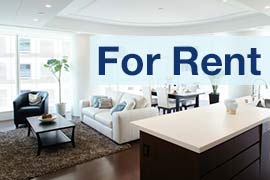 Listings of popular and luxurious rental apartments, condominiums, and houses designed with expats in mind.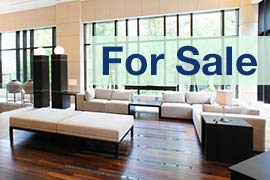 Listings of apartments, condominiums, and houses available for purchase in Tokyo.