Japan News in English: 17 Great Media Outlets for Expats
Poste date: Monday, November 9, 2020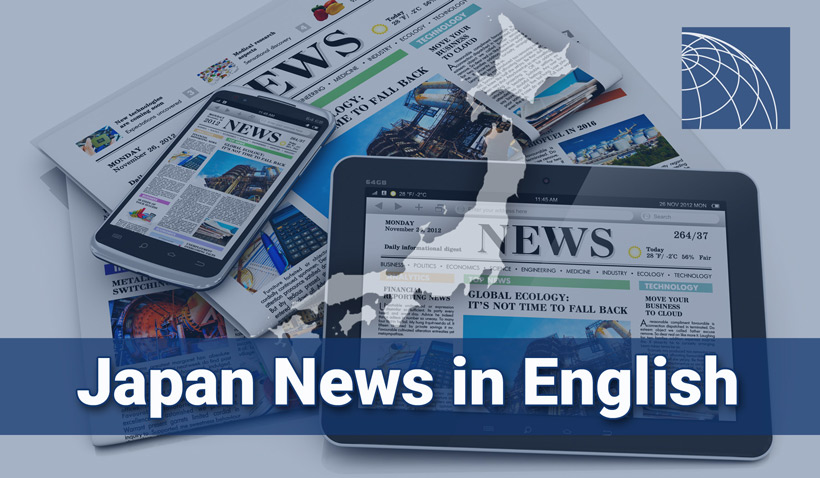 One of the many challenges to living in Japan is getting timely and relevant news information. Western media can suffer delays in reporting on Japan news and will invariably miss the more local stories, while domestic publications offer the local perspective, but understanding a newspaper in Japanese requires near-native level reading skills. And in case of an emergency or natural disaster, where can you turn to for the most accurate and up-to-date information?
Fortunately, there are a variety of English-language media outlets based in Japan to keep you updated on all of the latest goings-on at both the local and national level.
Japan Television News in English
English-language television news in Japan is provided by the public broadcasting service NHK (Nippon Hoso Kyokai), which broadcasts for both domestic and overseas audiences. In the event of an emergency or disaster, NHK simulcasts both Japanese audio and English voice-over.
News 7​
https://www.nhk.jp/p/news7/ts/YV1K1Z3YV8/(Japanese link)
News 7 is an early evening news program on NHK's main television service. The program, which gets its name from the fact that it airs daily at 7 p.m., sums up the top stories of the day and offers English-language audio that can be accessed via the SAP (secondary audio programming) setting on your television.
News Watch 9
https://www.nhk.jp/p/nw9/ts/V94JP16WGN/ (Japanese link)
In case you miss the 7 o'clock news, NHK airs its flagship evening show News Watch 9 weeknights at 9 p.m. Like News 7, the one-hour program is broadcast in Japanese with an English-language SAP option.
NHK World - JAPAN
https://www3.nhk.or.jp/nhkworld/
NHK World broadcasts English-language news from Japan for those outside of the country. It's a good resource to share with friends and family overseas who want to stay informed on what's happening in Japan and around Asia.
Japan Radio News in English
Radio news is generally more useful for those who travel by car, but in Japan it's also a good source for English-language news, which doesn't necessarily command the audience to support a native-English television broadcast.
NHK World Radio
https://www3.nhk.or.jp/nhkworld/en/radio/
NHK World Radio broadcasts a mix of domestic and international news as well as public radio stories on its online NHK radio platform and smartphone app. News updates are scheduled throughout the day; check the schedule online for broadcast times.
American Forces Network (AFN)
http://www.afnpacific.net/LocalStations/Tokyo.aspx
The American Forces Network on radio channel AM 810 is mainly targeted at personnel in the U.S. military who are stationed locally in the greater Tokyo area, but it's also a good source of English-language public service announcements and emergency updates for Japan in general. In addition to Japan and American news, the station broadcasts content from popular radio shows in the United States. Other AFN radio towers can be found near the following U.S. military bases in Japan.
MCAS Iwakuni (AM 1575)
FLTACTS Sasebo (AM 1575)
Okinawa (AM 648 & FM 89.1)
Misawa Air Base (AM 1575)
FM Cocolo
https://cocolo.jp/
Based in the Kansai region, FM Cocolo broadcasts Japanese and English-language music and news to the greater Osaka, Kyoto, Kobe, and Nara areas. It can be found at FM 76.5 on the radio dial.
InterFM
https://www.interfm.co.jp/
InterFM is a commercial radio station that broadcasts on FM 89.7 in Tokyo and FM 76.5 in Yokohama. The station intersperses local news and public service announcements with radio shows that span a wide variety of music genres.
Japan Newspapers in English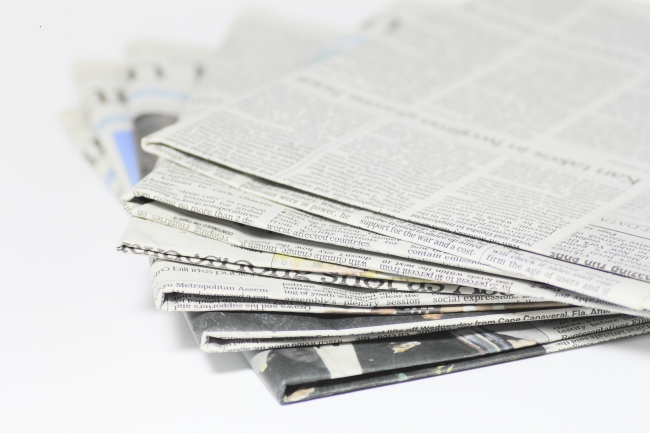 There are five major news publications in Japan, all of which offer some degree of English-language news reporting. The following are the major Japanese publications which distribute physical English-language newspapers.
The Japan Times
https://www.japantimes.co.jp/
The Japan Times is the country's oldest and largest English-language daily newspaper. The periodical is available to read not only in print, but also online via The Japan Times website (paywall-limited content) and a digital e-newspaper for subscribers.
The Japan News (Yomiuri Shimbun)
https://the-japan-news.com/
The Japan News is a daily English-language print publication distributed by Yomiuri Shimbun, one of the most widely circulated newspapers in the world. In addition to translations of Yomiuri Shimbun articles, The Japan News contains reporting from international wire services and partners such as The Washington Post.
Asahi Weekly (Asahi Shimbun)
http://www.asahi.com/ajw/
The Asahi Shimbun is Japan's second-most circulated daily newspaper. Its English-Japanese bilingual version, Asahi Weekly, is distributed in print once a week with articles written in varying levels of English difficulty for Japanese readers. For native-English readers, Asahi Shimbun operates an online English-language news site called the Asia & Japan Watch.
Mainichi Weekly (Mainichi Shimbun)
Mainichi Shimbun has a long history going back over 136 years and was the first daily newspaper to be circulated in Tokyo. Its English-language newspaper, the Mainichi Weekly, is printed every Saturday targeted at Japanese readers who want to read the news in English. Daily news updates for native-English readers can be found online at the Mainichi website.
Online Media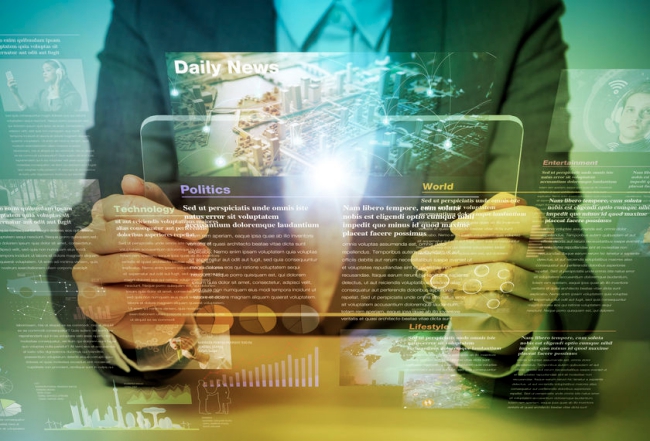 Japan Today
https://japantoday.com/
Japan Today is an English-language online news media site based in Tokyo. The website launched in 2000 as one of the first online news platforms in Japan to offer a forum for readers to comment on and discuss the news, and is heavily moderated.
Nikkei Asian Review
https://asia.nikkei.com/
Nikkei Asian Review is an online English-language news periodical from Japan's largest business paper, The Nikkei. Updated weekly, the online news journal covers business and politics in Japan and throughout Asia.
Nippon TV News 24 Japan
https://www.youtube.com/c/NipponTVNews24Japan
Nippon TV News 24 Japan is an English-language YouTube channel from the online news video network Nippon Television Network Corporation (NTV). The channel offers select NTV News 24 stories dubbed over in English.
Kyodo News
https://english.kyodonews.net/
Kyodo News is a non-profit agency that provides round-the-clock news reporting for radio, TV, and print publications. It's the primary source of most English-language wire stories and breaking news from Japan. In addition to its wire service, Kyodo News publishes its own original journalism via its platform Kyodo News Plus.
News on Japan
https://www.newsonjapan.com/
News on Japan gathers all of the most relevant and pressing news stories for English-language readers in Japan in one place. Its content is aggregated from reliable sources including NHK, The Japan Times, and The Nikkei, supplemented by original journalism from News on Japan writers.
Japan Update
http://www.japanupdate.com/
Founded in 2017, Japan Update focuses on local news for the English-speaking community in Okinawa. Although not updated as frequently as a daily news publication, the website is a good resource for movie screening information and showtimes for the cinemas at local U.S. military bases among other interests.
Stay Informed While Living in Japan
Whether you prefer getting your news on television, over the radio, in print, or online, there are a variety of sources for English-language news in Japan. Not only do they provide essential local information such as emergency broadcasts and breaking news, but they can be a useful source for comprehensive Japanese perspectives on global events.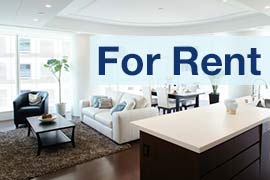 Listings of popular and luxurious rental apartments, condominiums, and houses designed with expats in mind.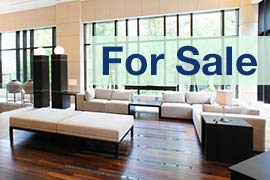 Listings of apartments, condominiums, and houses available for purchase in Tokyo.