All About Japanese Hanko/Inkan
Poste date: Monday, February 19, 2018
If you are a foreigner who is planning to live in Japan for a while, you will probably have to set up a bank account and apply for a phone and public utilities. When you sign an application form, you may notice that the space to sign is really small. The reason for this is that when a person "signs" an official Japanese document in Japan, they use a personal name stamp called "Hanko" or "Inkan" in the small space instead of using a written signature like in most other countries. The most important type of hanko is the registered seal, which is called a "Jitsu-in (means the real seal)", and is used for serious contractual matters such as a contract for a mortgage loan when purchasing a house. The Jitsu-in is the legal seal which is registered at the local government office. It is usually used with in combination with the registration certificate, which is called an "Inkan Shomeisho (Certificate of a seal registration)". The inkan shomeisho can be obtained at a ward office and attached to the sealed contract document.
Using a hanko or an inkan is a traditional custom and practice in Japan used instead of a signature when acknowledging, signing, and accepting documents. "A hanko" originally meant the tool itself, and "an inkan" originally meant a sealed impression or imprint. But in an everyday conversation, many native Japanese use the two words interchangeably as equivalent terms. "A hanko" is a conversation-like casual expression and "an inkan" gives a slightly formal impression.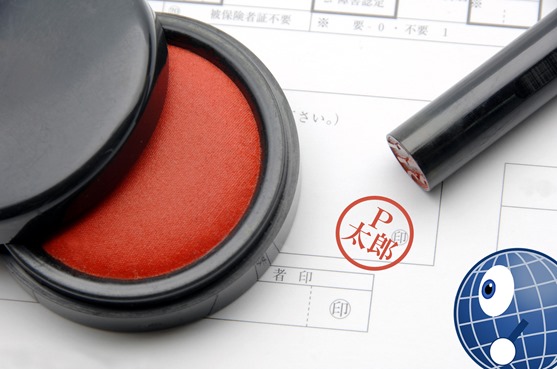 Types of Seals (Hanko / Inkan)

In everyday life in Japan today, the following three types of seals are usually used:


1. "Mitome-in"
(means a hanko for casual informal acceptance or acknowledgment):
This is an unofficial unregistered personal seal used for acknowledging things such as for receiving packages of home-delivery service and for "Kairanban" which is a shared group notice and information in the neighborhood.
A rubber stamp or one that is mass produced with inexpensive material is generally used for this hanko.
Because it may be commonly used by all family members, most times only the last name is chiseled for it, or even a nick name may be sometimes used for a personal hanko. These mass-produced, identical, and non-official seals are basically not valid for either the banks or formal contracts.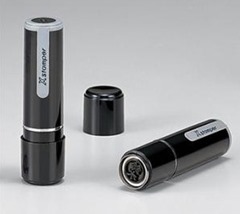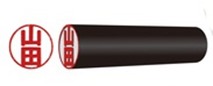 2. "Ginko-in"
(means a hanko for your bank accounts):
This is an official seal used for identity verification procedures (confirmation of identity) at a bank, which is registered at the bank when opening an account. The seal is used when you apply for automatic withdrawal of the monthly charges of electricity, gas, and water from your bank account, and when you withdraw some cash at the bank teller counter. At each time of such transactions, the bank teller collates the seal impression you registered. Therefore, a seal with too small an imprint or too casual a seal are inappropriate, and it is recommended that "Ginko-in" should be different from "Mitome-in" which may be commonly used by the family members. It is advisable that you should choose a middle sized seal with 13.5-15mm diameter and with chiseled name letters appropriate for your identity verification. For further details please ask your bank or other financial institutions.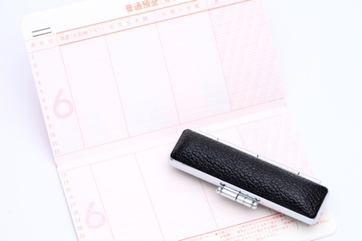 3. "Jitsu-in"
(means the "real" registered hanko):
This is the most official and important seal. In order for the hanko to be a "Jitsuin", you need to register the seal at the city hall or the local government office that has jurisdiction over the area you live. It is possible for a seal registration with a seal whose impression is the "full name", "only family name", "only first name", or the popular name (the name in Japan), all which should have been already recorded to the Basic Resident Register at the government office. The size of the seal is restricted to fit within a square with the sides being between 8mm to 25mm, and there is no regulation to the shape of the impression. Only one seal can be registered as "Jitsuin" per one person. For further details such as name letters, their fonts for the impression, and any other questions, please ask your city hall or local government office.
Because "Jitsu-in" is an official seal used for important contract matters, generally it should be different from "Mitome-in" and "Ginko-in", and its size of the imprint should be not too small, and should be made of formal materials which can be used for a long time.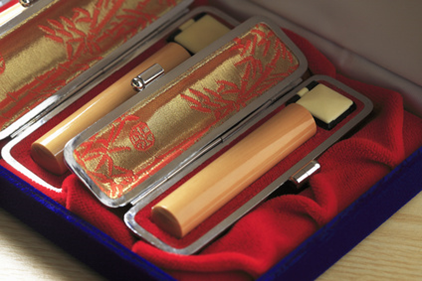 After a seal registration is completed, "Inkan Torokusho or Inkan Toroku Card (=a seal registration card)" is issued and handed, and by showing the card, "Inkan Shomeisho (=Certificate of a seal registration)" can be issued for a small fee every time you need it. This seal certificate is always necessary for and usually attached to the contracts made with "Jitsu-in" because it proves the seal used for the contracts is the registered "Jitsu-in". Nowadays many city halls and local government offices issue "Inkan Shomeisho" by "Inkan Toroku Card" through an automated application machine or automated issuance machine even during the night and holidays.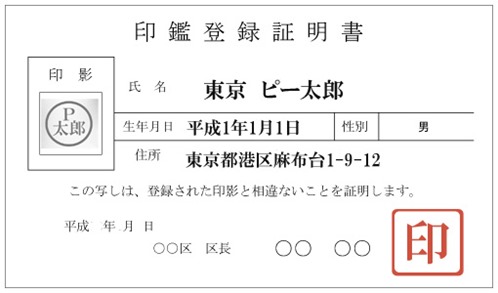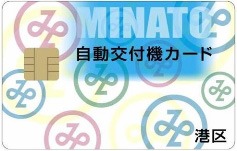 There are generally three kinds of seals for various uses. While it is necessary to be careful about the safekeeping of your seals, special care should be taken to make sure the "Ginko-in" and "Jitsu-in" are protected and safe. If you should lose either of them, please contact the bank and government offices concerned. In the event of losing a "Ginko-in", it is of the utmost importance to invalidate the lost seal immediately. For either a lost "Ginko-in" or a lost "Jitsu-in", you will need to make a new seal and register it again. After the new registration is completed, the new seal shall be available for use again. For further details on how to deal with lost seals or any other questions, please ask your bank or local government office.

How to make and order a Hanko and an Inkan


When a foreigner makes a seal, it is generally necessary to order a custom one. There are various ways to chisel your name such as converting your name into Katakana writing from left to right or from top to bottom, Alphabetical writing from left to right or from top to bottom, or even a conversion to Kanji writing from left to right or from top to bottom. There are also various examples of fonts for the alphabet. The materials and the number of letters for a seal vary depending on its usage. Each Hanko/Inkan store provides you with various suggestions and sample presentations for your easy procedure of custom order production. For further details, please ask a Hanko/Inkan store or the organization concerned depending on its usage.
The following is a listing of our store recommendations:


The shops available for order in English:
-SHIBUYA HANKO-DOU
http://shibuya-hanko.com/english-version/
-JUN JAPANESE GIFTS & SOUVENIRS
http://www.jun-gifts.com/personalizedgifts/hanko/hanko1/hanko1.htm

The shops available for foreigner order (Japanese Speaking Only):
-HANTAROU.COM
http://www.hantarou.com/point003.html
-inkanhanko.com
http://www.inkanhanko.com/inkan_foreign/index.html

The shop available for Novelty seals with illustration (Japanese Speaking Only):
- OSUMON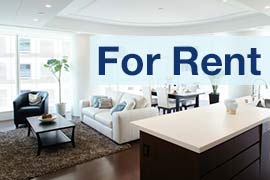 Listings of popular and luxurious rental apartments, condominiums, and houses
designed with expats in mind.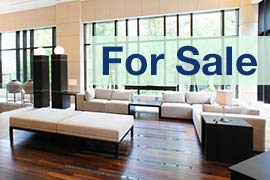 Listings of apartments, condominiums, and houses available for purchase in Tokyo.